The Ortlip Gallery at Houghton University is featuring a rare collection of art loaned by Houghton alumnus Craig Proulx '76. The exhibit, titled "Lithographs of the Holy Land and Egypt," by David Roberts, Royal Academician, will be on display from October 28 through December 15 in the Center for the Arts gallery space.
Proulx explains, "While [I was] visiting a good friend, who is an antiquities art dealer and framer, in Alexandria, VA in 2012, he showed me [the] David Roberts lithographs he had. I had not seen any Egyptian and Holy Land monuments depicted so well. . . ." Proulx immediately bought these 6 prints, and as he learned of many more available, added them to his collection.
The son of a humble shoemaker, Roberts was born in Scotland in 1796. After demonstrating artistic potential as a child, he took a seven-year apprenticeship with a house painter, eventually branching out on his own as a theater set designer in both Scotland and England. By the 1820's, Roberts was sought after for his fine-art landscapes, especially his realistic and detailed depictions of abbeys, cathedrals, palaces, and cityscapes from across Western Europe.
Yet what launched Roberts to new levels of fame were his drawings of more far-flung places. In the 19th century, Orientalism was a popular style of Romantic fine art which depicted the Near East through the lens of the West, blurring the boundaries of reality and fantasy for the voraciously curious Victorian minds. In the British world, devoid of photography but filled with an unsatiable thirst for the unknown and exotic, Roberts provided detailed images of Egypt, Nubia (present-day Sudan), Palestine, Jordan, and Syria.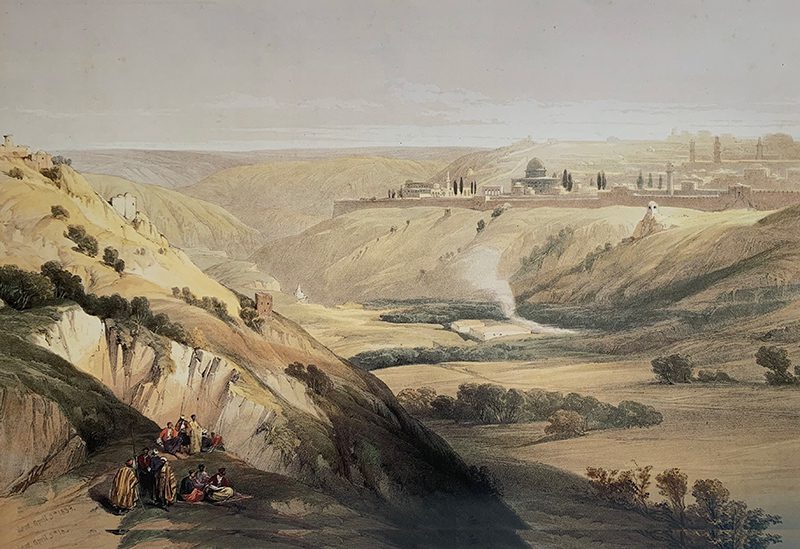 David Roberts, Jerusalem, lithograph.
Upon his return to England in 1839 after 11 months of drawing, sleeping in deserts, riding on camels, avoiding the Bubonic plague in Jerusalem, more drawing, battling infectious disease, and fleeing from bandits, Roberts sought to find a publisher and lithographer to bring his works to a wider audience. For seven years Roberts entrusted his work and collaborated with prominent lithographer Louis Haghe, who converted his drawings into stone-printed books. The first edition resulted in 400 copies, the first of which was bought by Her Majesty Queen Victoria.
The opening reception for this exhibit is Friday, October 28 from 6:30-8 pm in the Center for the Arts on Houghton University's campus in Houghton, NY. Craig Proulx will give a brief gallery talk at 7 pm, and children will be invited to participate in an "I-spy" contest by finding certain animals and other features of the lithographs.
The administration of Houghton University, along with the art faculty, are grateful to the generosity of Craig and Brenda Proulx for making this collection accessible to the campus and the surrounding communities of Allegany County.
Exhibition Photos
close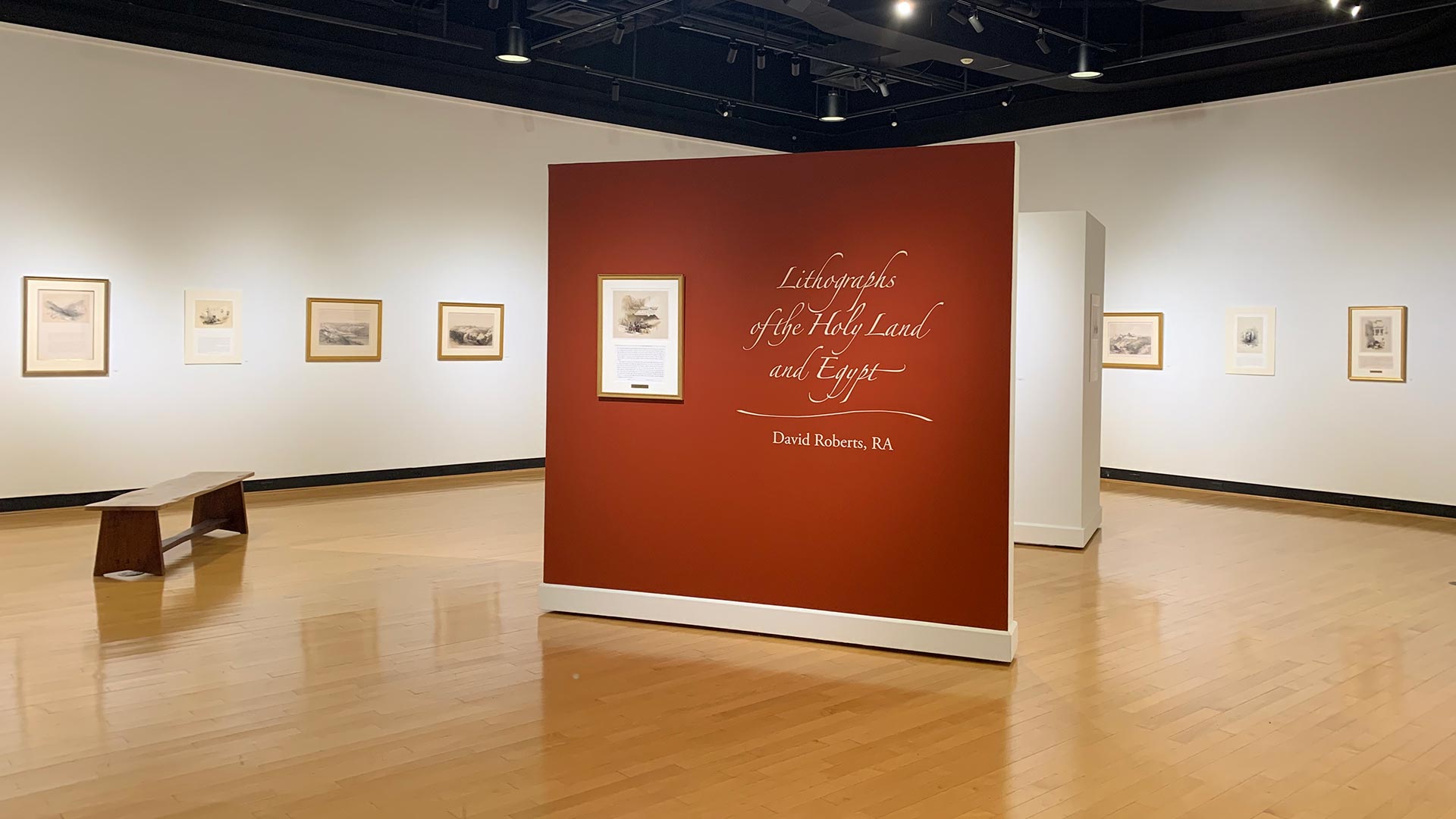 close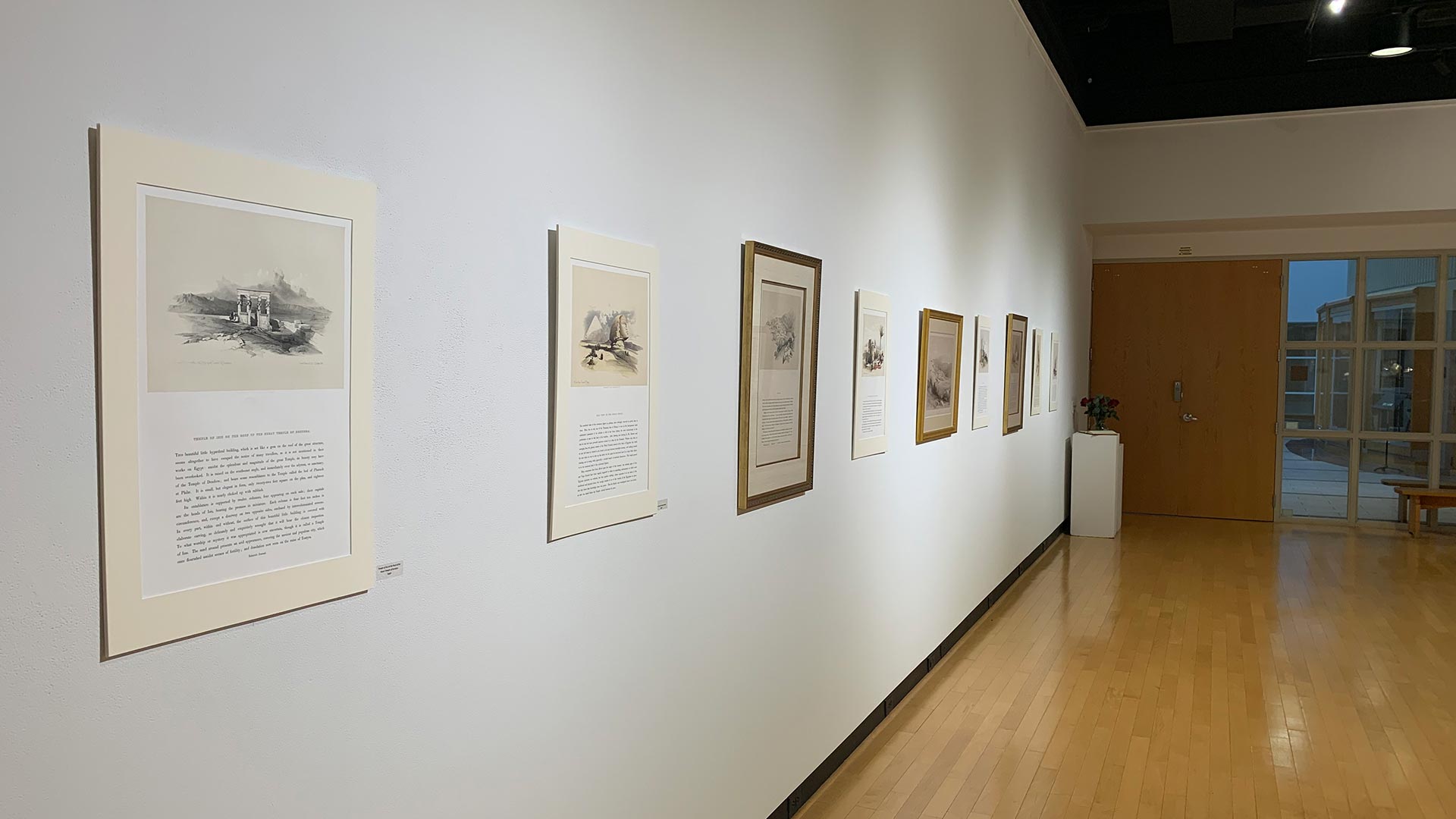 close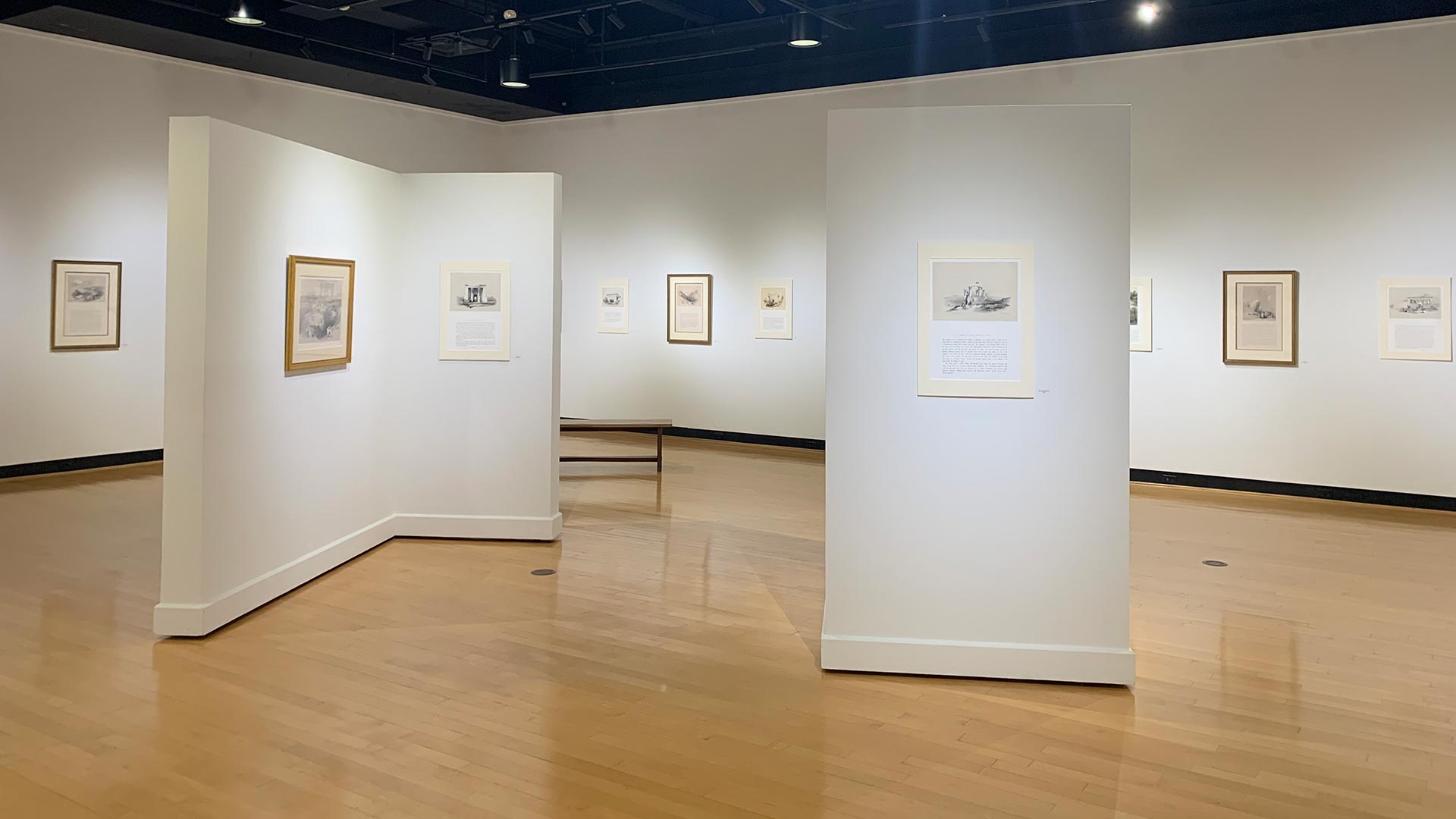 close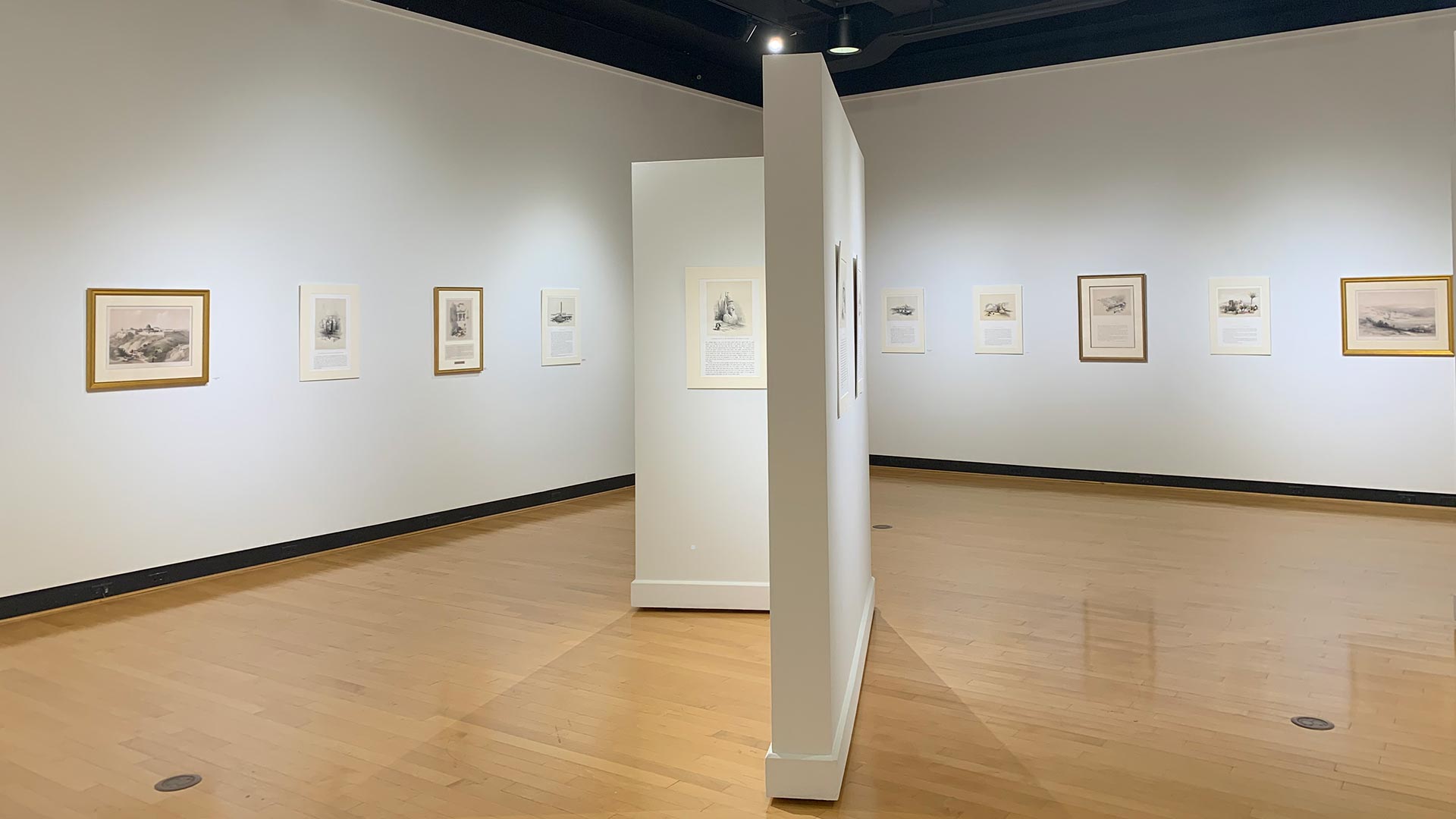 close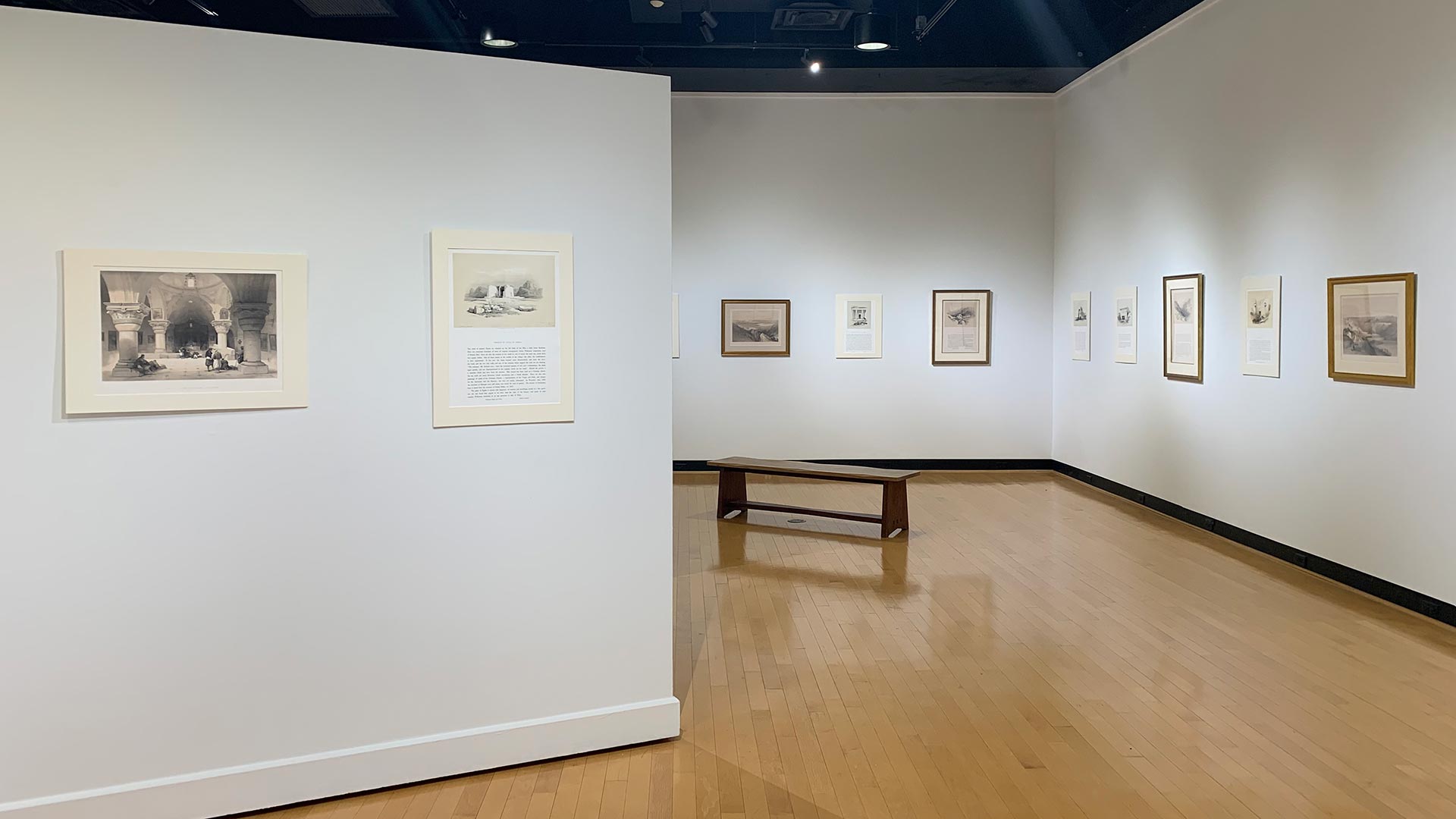 close