Houghton University celebrates the recent changes to graduate admission requirements signed by Governor Kathy Hochul (S.5666 – Stavisky/A.7490 – Glick and S.6600 – Stavisky/A.7491 – Glick).
The elimination of the GRE requirement for admission to graduate education programs opens the doors for more individuals to consider a career as a teacher. Houghton has responded by immediately adopting these revised requirements, but this is not the College's first endeavor to improve access to a high-quality education for teachers.
"The action that NYS has taken, to remove the barriers the GRE and other standardized exams have unnecessarily created for teacher candidates as they apply to graduate programs, communicates a commitment to supporting our teaching force across the state," said Sunshine Sullivan, the Associate Dean of Education at Houghton. "This step that New York State Governor Kathy Hochul took supports us as we support our local and global teachers who are facing financial hardships but remain committed to expanding and deepening their teaching repertoire for their diverse learners."
Houghton University has long believed in equipping future educators to fulfill their calling. As a nationally ranked Christian college and one of the best-priced in the nation,1 Houghton has taught generations of students and will continue to serve graduates with their customizable programs offered in NY and online. Just last year, the College reduced the tuition price for a fully online Master's degree in Education to $575 per credit hour. In addition, students in the Master's program do not pay any additional fees. Beginning in the summer of 2022, Houghton will offer courses in focused, 8-week blocks, which can qualify students for federal financial aid.
Dr. Wayne D. Lewis, Jr., President of Houghton University and former K-12 educator and Kentucky Commissioner of Education, explains: "I firmly believe the next chapter of Houghton's story will be one of wider reach and greater impact.  That expanded impact includes building on our rich history of preparing and equipping compassionate, missional, effective educators. Effective teachers are the single most important school factor influencing students' academic success. We are honored to partner with educators to positively impact classrooms and student learning."
With 20 years of education experience, Lewis started his career as a public school teacher. Additionally, he has served as a college of education faculty member and dean. As a state education leader, he led the expansion of early postsecondary opportunities for high school students and launched Go Teach KY to increase and diversify the public school teacher workforce.
"Not only will Christian colleges continue to have a place in our changing national and world context, but I believe God is calling Christian colleges to lead in producing Christ-centered servant-scholars and servant-leaders from diverse backgrounds, who are well-prepared in their respective fields and disciplines and well-equipped for interdisciplinary thinking and problem-solving. Preparing and equipping servant-hearted teacher leaders is central to that calling for Houghton University"
Houghton University's longstanding mission of greater access to a high-quality, Christ-centered education for everyone makes a teacher's education more affordable, faster and easier to qualify for every day.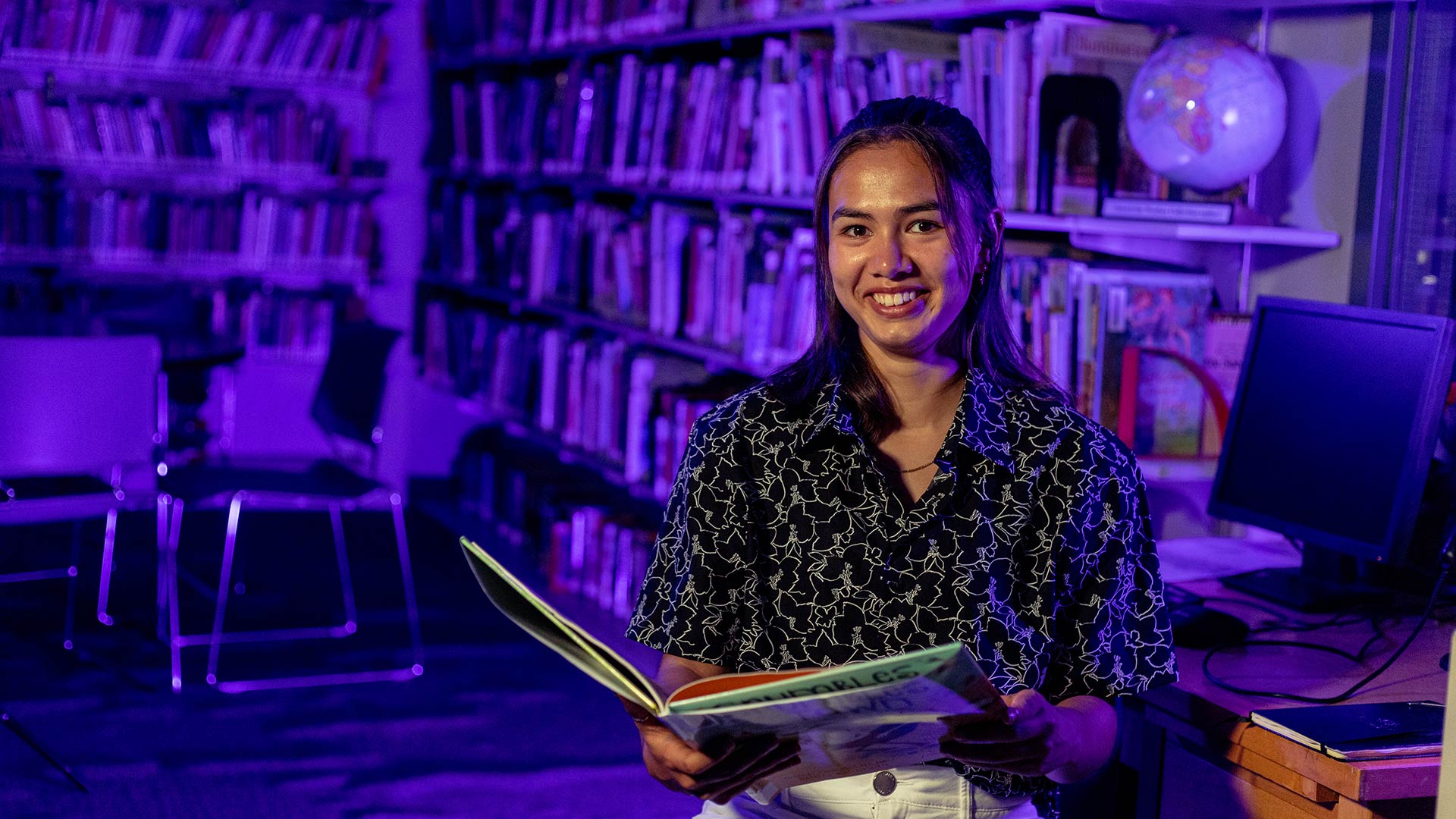 1Based on the most recent tuition survey by the Council for Christian Colleges and Universities.