On April 26, Houghton University faculty presented the findings of their ongoing research at this year's annual Faculty Scholarship Day presentations.
This year featured presentations from eleven faculty members and research groups from diverse academic areas, including the sciences and mathematics, literature, performing arts and the Willard J. Houghton Library. Eli Knapp, professor of ecology, delivered the evening keynote address.
The Faculty Scholarship Day highlights Houghton's distinctive blend of small-town warmth and academic excellence. Generations of alumni know the rich, Christ-centered community fostered by faculty. This annual celebration allows students and community members to see the expertise of these treasured professors and leaders.
Houghton University has a longstanding reputation for offering an education that is both Christ-centered and academically rigorous, and an excellent education begins with an excellent faculty.  An aspect of Houghton's approach to education that makes it unique is that we try not to draw hard lines between teaching and research.  Indeed, most faculty include current students in their research projects, providing them with invaluable opportunities to work alongside leading experts in the field in the pursuit of knowledge and understanding.  I'm incredibly proud of the way that Houghton University's faculty balance excellence in teaching with superior scholarship, and of how they are both fearless and faithful in their pursuit of God's truth.

– David Davies
The annual Faculty Scholarship Day is organized by the Faculty Development Committee. The members include Ann Monroe-Baillargeon, associate provost, Alison Young Reusser, associate professor of psychology, Paul Martino, professor of chemistry, and Katrina Koehler, assistant professor of physics. This year's program is funded through the generosity of Mark Lindley '79 and Sandy Talbott in honor of Mark's parents, Kay and Kenneth Lindley.
Presentations
"Developing a Machine Learning Algorithm to Classify Benevolence of Replies to Toxic Reddit Comments"
Authors – Alison Young Reusser, Kristian M. Veit, Elizabeth A. Gassin, Jonathan Case, George M. Reusser, and Brandon Bate
"Development of a Green Oxidation Method for Alcohols" 
Authors – Karen E. Torraca, Abigail C. Young, Skye C. Chaapel
"Dr. Kim Violin (and other Strings) Method – the biblically whole person approach to music-making:" 
Authors – Soo Yeon Kim, The Mindbody Prescription by John E. Sarno M.D., and Unleashing the Potential of the Musician's Body by Tina M. Nilssen
"Evidence that regorafenib binds amyloid-beta 42 (A????42) within the putative Zn2+ binding domain" 
Authors – Paul Martino, Emma Ryan, Evan Kasper, and Lydia Lagree
"Investigating Treatments for Accelerating Differentiated Vascular Smooth Muscle Wound Repair" 
Authors – Ransom Poythress, Hannah Heinl, Mary Shaker, Marika Yelle
"Language Literacy/Music Literacy – What's the Connection?" 
Author – Sara Massey
"Life Stories and Identities of Christian College Students in Western New York" 
Author – Hannah H. Kim
"Navigating the Ambiguity of Rebellion: A comparison of the Rebellions of Hezekiah and Zedekiah" 
Author – Andrew Walton
"Rhetorical Fallout: Rachel Carson's Legacy in Environmental Persuasion" 
Author – Susan Bruxvoort Lipscomb
"Where are my articles? An institutional repository at Houghton University" 
Author – Doyin Adenuga
close
close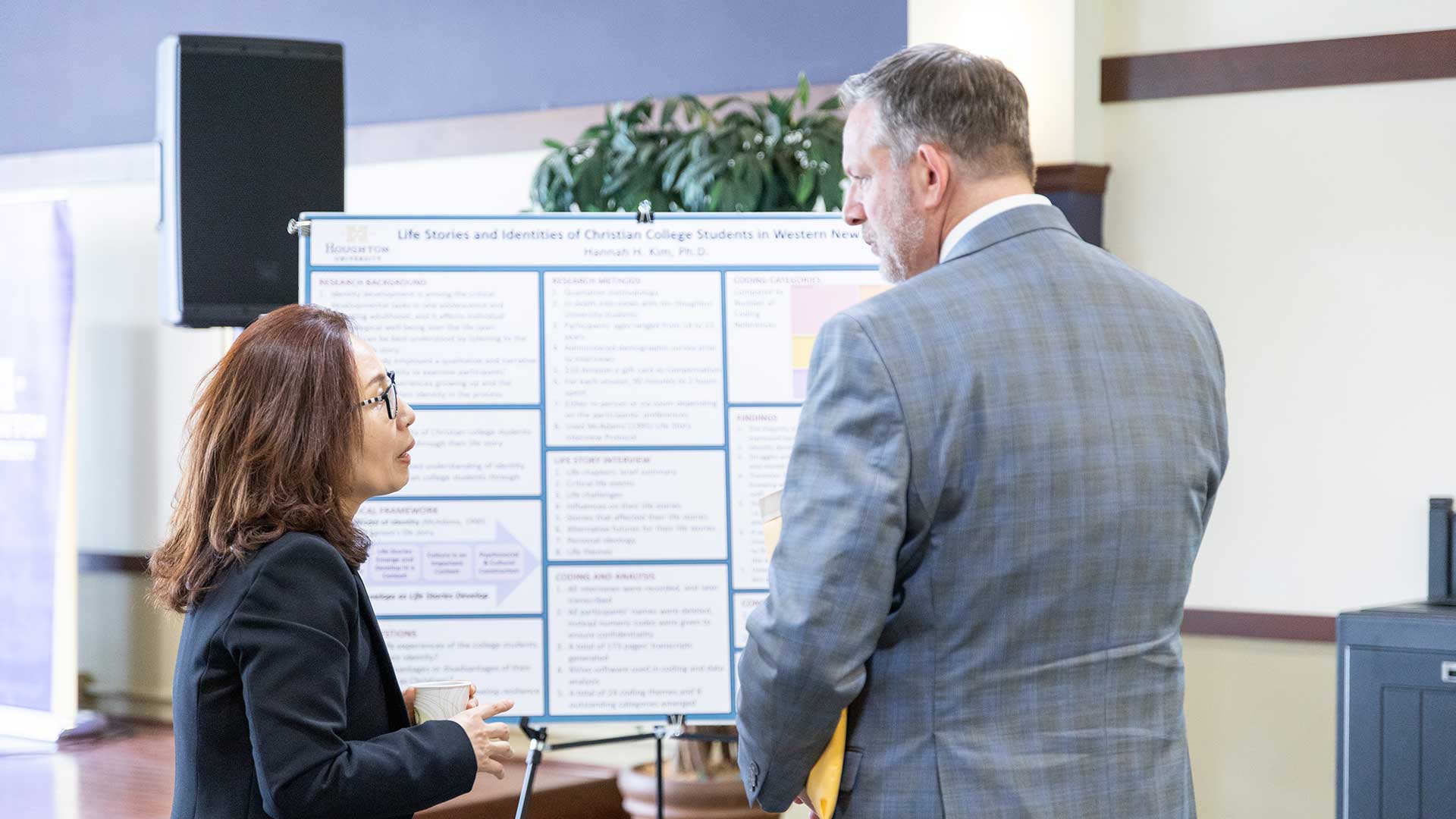 close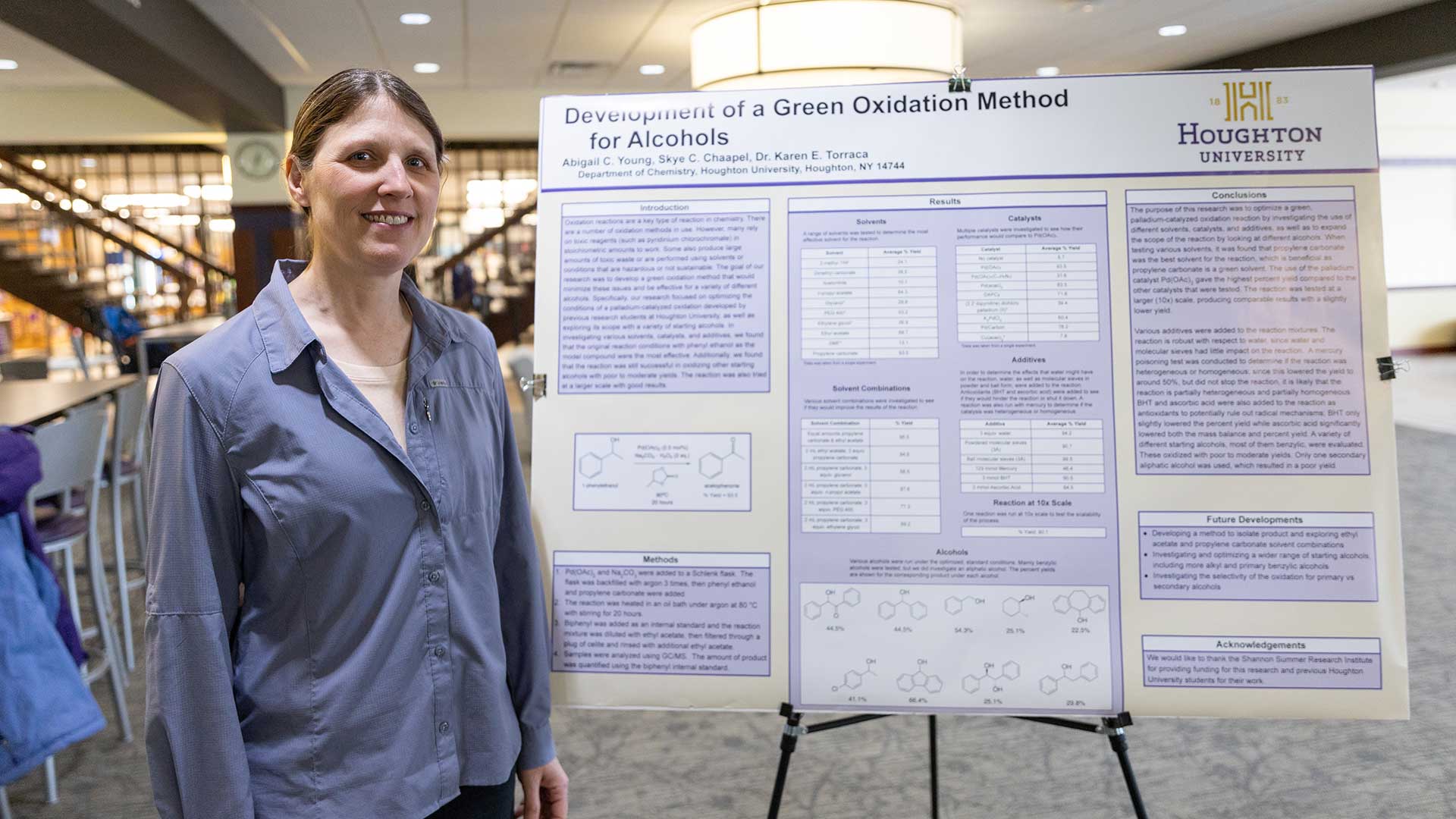 close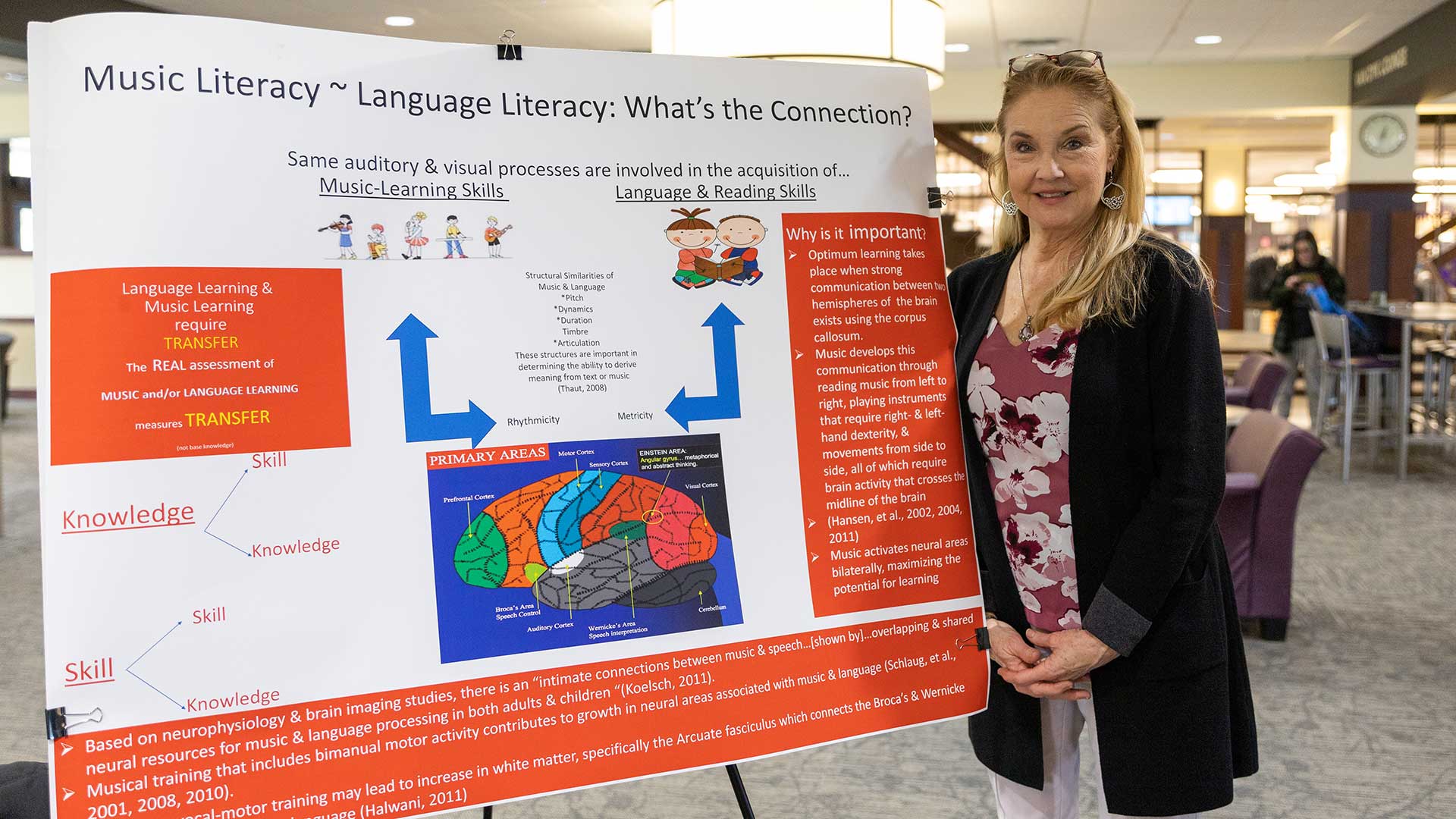 close