Deciding on a college that works for your student can be overwhelming. Each school claims it is better and will cite a litany of rankings from different sources. So how do you sort through it all and pick a good source to trust?
Rankings are meant to help make the college search process easier for students and parents by comparing different schools based on factors such as student to faculty ratio, the average federal loan debt of graduates, and many others. Since new rankings are released often, we wanted to step in and help sort through the noise. Here are tips for how to find a trusted college rankings website.
Tip One: Rank the Ranking Websites
There are many websites out there that have some of the best college ranking websites ranked. One of the most reliable sites you will come across is U.S. News and World Report. Colleges of Distinction published a ranking of the "Top 6 College Search Websites for 2020" and listed U.S. News and World Report as their number one ranking. Closely following these were The Princeton Review and Washington Monthly's College Guide.
The Colleges of Distinction article lists the pros and the cons of the different ranking sites and how they rank their schools. This is a good way to recognize a good ranking site; it clearly tells you the good and bad of each school and doesn't sugarcoat anything. Some college ranking websites, like College Board, allow you to fill in filters to narrow down your options to help find the best fit for your student.
Tip Two: Be Cautious of Biased Sources
Take caution to the sites that appear to have a biased, financial interest in mind when it comes to ranking college ranking websites. Some pages may try to sway you towards a certain school that they might have a financial connection with. One way to notice this is to look at the language the website uses towards a college.
If a site uses words like "sponsored" or mentions a school's "famous sports team," beware of a special relationship. Some schools may pay a college ranking site to list their school first when the students search for the categories they are looking for. Other ranking sites generate imprecise lists of schools to draw you to the site purely to make money off of the ads embedded in their content. If they are biased to a certain school, sometimes the "winner" can be very obvious. As I stated before, a good way to tell if a website is unbiased is if the ranking website lists the pros and cons of each site.
Tip Three: Look For Credibility and Experience
Does the site demonstrate the credibility of the author or explain the author's experience and who they are in their company? Seeing how long the ranking site has been around is also a good way to get an idea of how much experience they have.
Since trying to decipher rankings can be difficult, the best way to decide if a school is right for you or your student is to actually visit the schools you are interested in. Seeing the campus and being in the college atmosphere can help your student get a feel for what campus life is like. Ask questions while you are there, and look for the things that are important to your student. Sit in on a class, eat in the dining hall and tour the dorms, athletic facilities and book store. Is class size important to you? Food? What programs do they offer? How big is the campus? What do their graduates or employers say about the school? Dig in deep and do some research at your top schools.
Here at Houghton University, we want to express our commitment to our students and their families by helping make the college decision experience as smooth as possible. Houghton has been recognized by some of the most notable ranking sites around. Including being among the Top 5 Best Christian Colleges in the Northeast and the #1 Christian College among Top Performers on Social Mobility of National Liberal Arts Colleges.* But you should not just take our word for it. Schedule your visit to campus or speak to an admission representative to discover if Houghton is right for your student.
---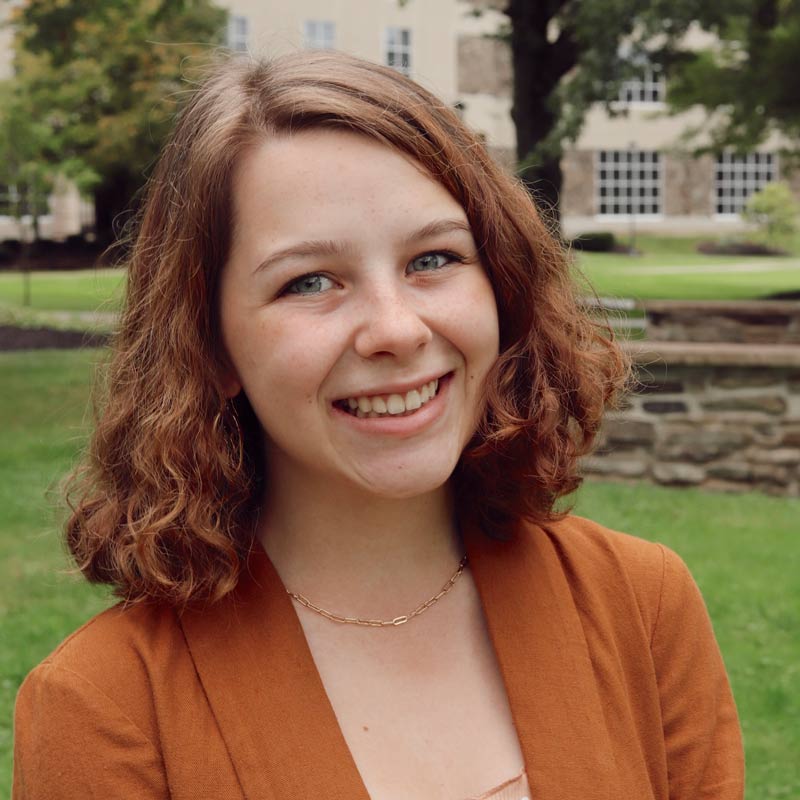 About the Author
Rylee Archambault '23 is majoring in Communications with a double focus in Media Arts and Visual Communication and Integrated Marketing Communication. She did her own research while looking at colleges a few years back using websites just like these to learn about the schools. "Every day I am confident that Houghton University was the best choice for me; it allows me to have real-world experience focused on the career path I want to pursue."
Rylee enjoys research, writing, and currently serves as the Photo and Media Editor for the Houghton Star, and is an Intern with the Marketing and Communications Department for the college. Rylee also owns her own photography business and enjoys capturing special moments for her clients.
*Compared with members of the Council of Christian Colleges and Universities