Houghton welcomed the newest alumni and the first graduating class as Houghton University on Saturday, May 13.
Don't Graduate from Jesus
The Rev. Dr. Jerry Gillis, Lead Pastor of The Chapel in Buffalo, NY, delivered the keynote commencement address. Reflecting on the lesson of the Apostle Peter, who faced the choice to stop and enjoy the gift of a record-setting fishing haul (Luke 5) or follow Jesus and experience the unknown adventure, Gillis encouraged the Class of 2023 to continue to follow the Savior. "When we get disoriented, and life tosses us around, Jesus remains. He is the same yesterday, today and forever," continued Gillis. "So don't ever graduate from Jesus…a life surrendered to him can be used, just like Peter's, to turn the world upside down."
Watch the Commencement Address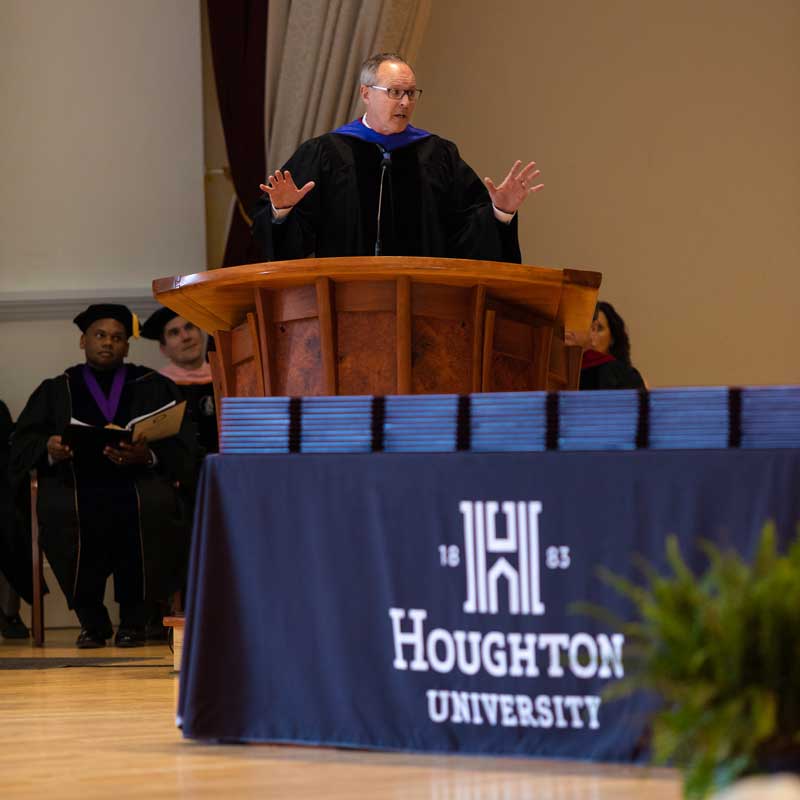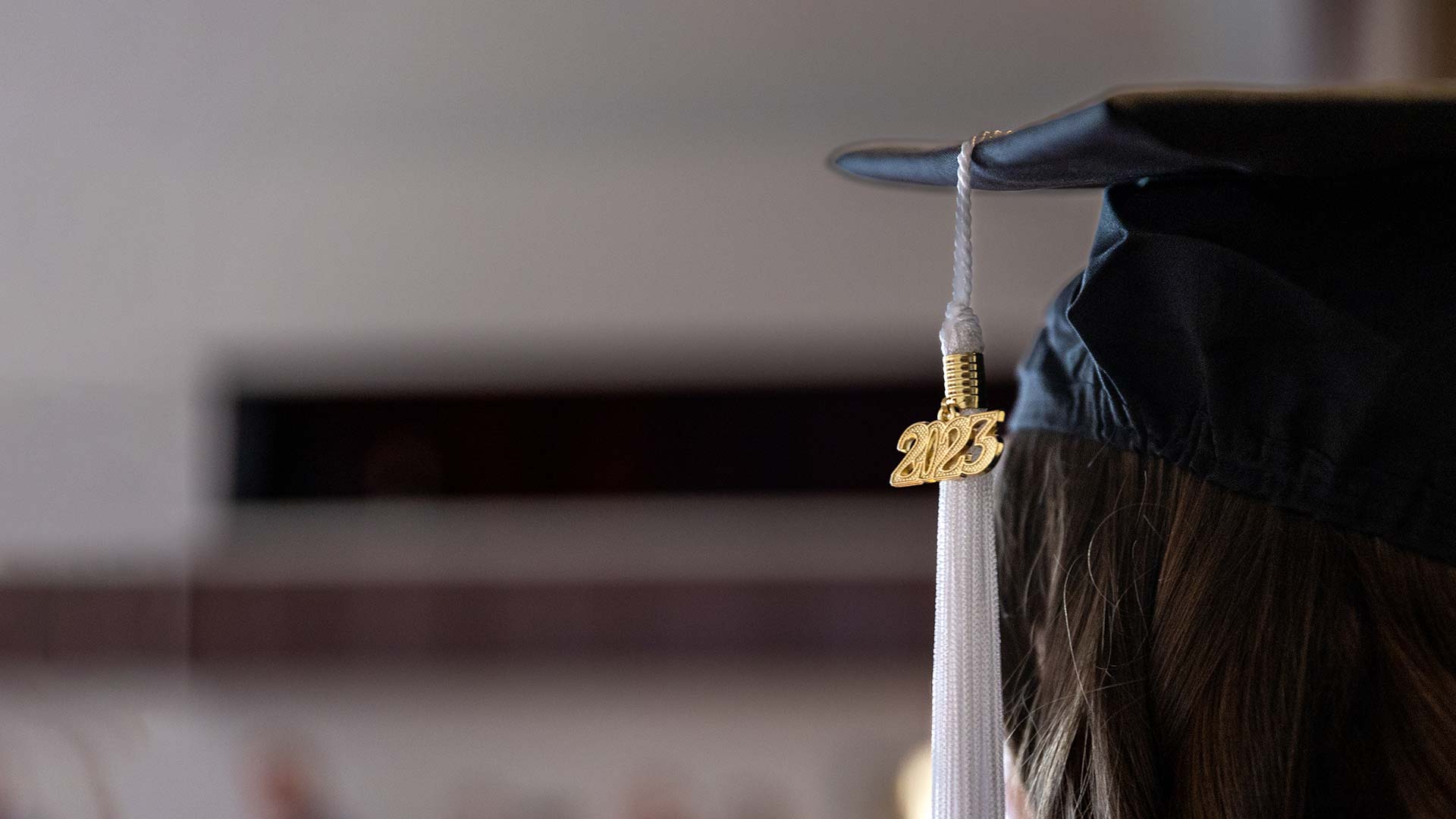 The Class of 2023
This year's graduating class includes 240 students who earned their undergraduate and graduate degrees at Houghton's residential campus, online, or through coursework in Buffalo. This includes 29 associate degrees, 195 bachelor's degrees, and 16 master's degrees. 56 members of the Class of 2023 completed double majors and 104 graduated with honors. They came from all over the globe, including Brazil, Canada, Cuba, the Democratic Republic of Congo, Eritrea, Iraq, Malawi, Nigeria, Syrian Arab Republic, Thailand and Vietnam. The top majors for the undergraduate students were biology, psychology, business administration and education.
Graduating senior, Kathryn Evans, presented this year's class gift: a renovation of the walking path to Nielsen Center. This renovation project will be completed in the summer and was made possible in part through the generosity of the Class of 2023.
This year's co-valedictorians were Adora Colicci, Gabriel Negus, Gaelen Negus, Mary Shaker and Natalie Sommons. Colicci and Shaker earned Bachelor of Science degrees in Biology. Gabriel Negus earned a Bachelor of Science in Education, while Gaelen Negus earned a Bachelor of Arts in Philosophy and Bible. Sommons received a Bachelor of Science in Sport, Recreation & Wellness Management. Salutatorian, Isaiah Miller, earned his Bachelor of Science in Biology.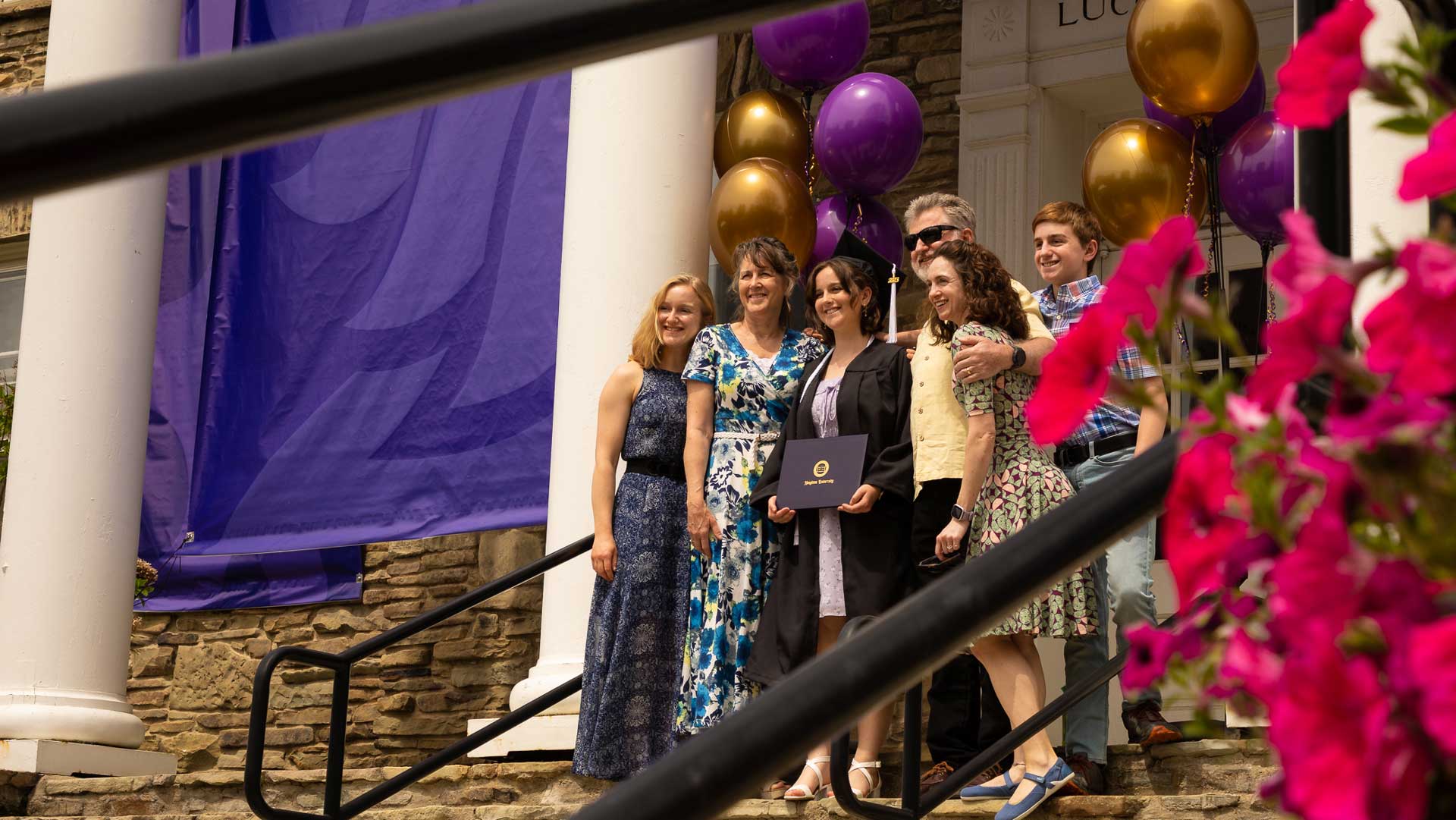 Fearless Beginnings
This year's commencement marked the first graduating class since the institution officially became a university in July of 2022. In his remarks to the graduating class, Houghton president, Dr. Wayne D. Lewis, Jr., opened the service remembering the shooting that took place one year ago this weekend—a tragedy that deeply impacted the community surrounding Houghton's extension site on east side of the City of Buffalo and the entire Western New York region. He went on to acknowledge the accomplishments of Houghton University's newest alumni and the families, faculty and staff who have supported them to this moment. "Graduates we praise God this morning for the gifts you have been to Houghton University," said Lewis. "We praise God for his faithfulness to you throughout your journey here at Houghton."
Students who enrolled in classes at Houghton's extension site in Buffalo will gather with their families next Saturday, May 20, for a graduation celebration at the East Side extension center.