Houghton alumnus, Jordan Markwood '05, earned The Washington Post Teacher of the Year Award for his work as choir director at Rock Ridge High School in Loudoun County, VA.  Markwood was selected out of 18 finalists from all over Virginia, D.C., and Maryland.
"Sharing my love of music with others has always been a joy," said Markwood. "Seeing my students grow as individual musicians and accomplish things they never thought possible all while enjoying the process is extremely rewarding."
Markwood's recognition comes as a result of his dedication to making the classroom a positive safe space for students, especially during the transition back to in person learning. He also worked with his colleagues to make it possible for students to earn GPA credit for advanced-level music classes, so that academically driven students could take music classes without worrying about their grades. Markwood makes the well being of his students his top priority, and is an inspiration to those he teaches.
"This award is an affirmation of the community I helped cultivate within the choral programs at Stone Hill Middle School and Rock Ridge High School," he continued. "Without the support of the Choral Booster parents who nominated me and all the students, alumni, parents, and colleagues that wrote statements of support, this would not have been possible. To know they were positively impacted by their time making music with me is more valuable than any award I could receive."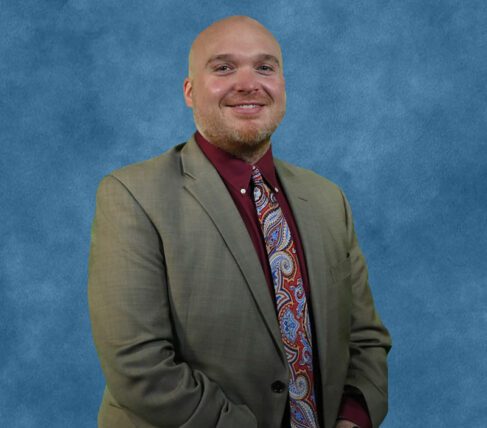 Markwood earned his BA in music education from Houghton University, and went on to earn his master's in vocal pedagogy and performance from New Jersey's Westminster Choir College. Since then, he has been teaching choir in Loudoun County.
"Houghton prepared me in so many different ways for which I am incredibly grateful! The focus on being a scholar servant has always stuck with me. Being a good steward of my God-given gifts for His glory has always helped me to work hard to help others by experiencing the awesome power of music."
Watching him engage every single student in his classes with all the good that music offers, and seeing him make people's days and put smiles on people's faces, and doing everything that he can to make his classes a fun and safe space is something I really admire.

-Ananya Akula, student at Rock Ridge High School