Houghton University recognized three accomplished alumni with awards celebrating their achievements and impact around the world during a chapel service as a part of Alumni and Family Weekend.
Retired Brigadier General Diane (Meserve '88) Dunn was awarded Alumna of the Year, Houghton's highest alumni honor. Brig. Gen. Dunn retired from a life-long career in the Maine Army National Guard in December of 2021 and currently serves as Senior Advisor for Special Initiatives to the President of the University of Maine. Brig. Gen. Dunn is a Bronze Star recipient and a Lifetime Member of the Veterans of Foreign Wars, and she was the first woman in the Maine Army National Guard to be promoted to Brigadier General. In addition to her long service to her country, Brig. Gen. Dunn is a dedicated wife and mother, a faithful member of her church, and an ambassador for Houghton University.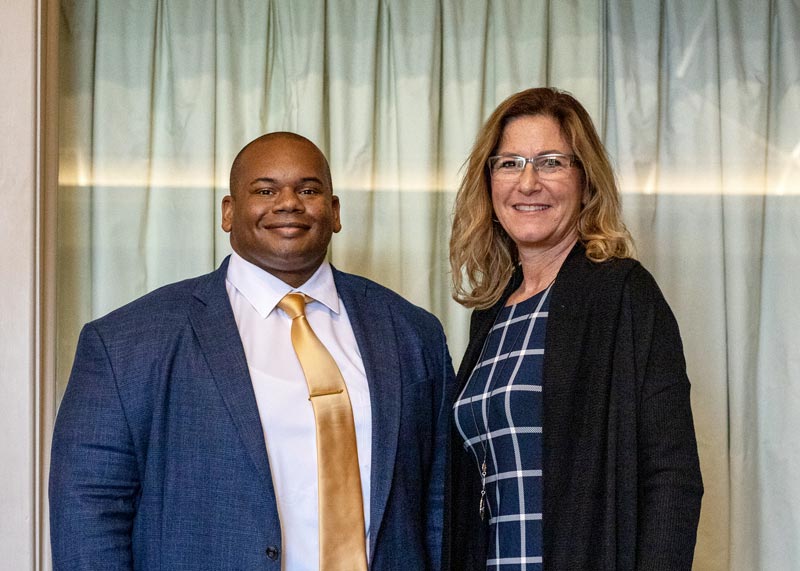 Dr. David Wyrtzen '71, Pastor Emeritus of Midlothian Bible Church and adjunct professor of theology at Dallas Theological Seminary, was presented with the Christian Service Award. In addition to his 40-year career as a pastor, Dr. Wyrtzen has been a dedicated writer and much sought-after conference speaker. Dr. Wyrtzen has taught for Word of Life Bible Institute—a ministry founded by his father, Rev. Jack Wyrtzen—nationally and globally since 1985. He is the chaplain for Premier Designs and the current President of Truth Encounter.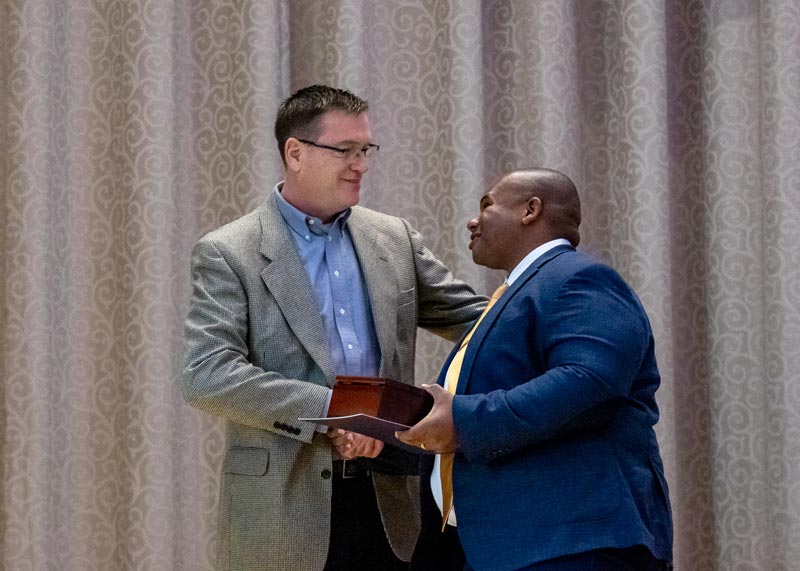 Also recognized was Wynn Horton '15, Assistant Public Defender at the Virginia Indigent Defense Commission, as the Young Alumnus of the Year. Mr. Horton serves as lead attorney on the behavioral health docket and represents indigent clients charged with felonies, misdemeanors and probation violations. Mr. Horton began his career serving with Help and Emergency Response, Inc., supporting survivors of domestic violence, sexual assault, stalking and human trafficking. While pursuing his law degree, he represented indigent clients for the Indigent Defense Clinic, served as a legal intern for the Children's Law Center in Kentucky, and implemented a Juvenile Justice Symposium. Mr. Horton and his wife and fellow Houghton alum, Kristin (Schnitzer '14) Horton, served as licensed foster parents in the State of Ohio.