The Fifth Presidency | Shirley A. Mullen
Spring 2021
As President Shirley A. Mullen's 15-year tenure draws to a close, take a moment to celebrate all that God has accomplished at Houghton University through her leadership.
The successful completion of the $70 million IMPACT Campaign, the dramatic change in the College's tuition pricing model, the move to NCAA Division III Athletics, and the enhancement of campus facilities that include the Kerr-Pegula Athletic Complex, Equestrian Event Center, 11-Acre Solar Panel Array and Alumni House, as well as the renovation of the Paine Center for Science, all speak to President Mullen's endurance and lifetime passion for Christian liberal arts education. As you reflect, take to heart these words from President Shirley A. Mullen's inaugural address that still resonate with us today.
We have a great legacy. We are part of a people called to "fix up the world." The needs of our world in this time are very great.
With Gratitude—A Word from the President Emerita
Download a PDF
Honoring President Mullen
As President Shirley Mullen's 15-year tenure draws to a close, you may be considering a tangible way to honor her and her dedicated servant-leadership. A tribute gift to an endowed fund presents the perfect opportunity to express gratitude for President Mullen's tireless leadership, passion, and commitment to Houghton University and Christian higher education.
When asked, Dr. Mullen shared some initiatives about which she is most passionate. Largely focused on growing Houghton University's endowment, a gift designated to one of the following endowed funds is an ideal tribute gift and a long-term investment in Houghton's future.
The Katherine W. Lindley Center for Law and Constitutional Studiesexpand_more
The Katherine W. Lindley Center for Law and Constitutional Studies improves Houghton's ability to recruit and retain top students who are interested in a career in law or civic leadership, helps current students understand the legal vocation and study of law within the context of the liberal arts tradition, and improves our existing visibility as a center of excellence in Christian scholarship focused on training scholar servants for faithful witness and principled engagement with our pluralistic civic culture. Funds can support:
Annual Lecture Series named for President Mullen
Pre-Law Fellows Endowment
Dr. Katherine W. Lindley Scholarship
The Shirley A. Mullen Scholarshipexpand_more
This endowed fund was created to honor President Mullen and her dedication to the study of liberal arts and, in particular, the humanities. This scholarship will be awarded to students majoring in any of the Humanities (History, Philosophy, Literature, and Political Theory); who has significant financial need; a GPA of 2.5 or greater; and is a Sophomore, Junior, or Senior.
The Paul R. Mills Scholarshipexpand_more
This endowed fund was created and initially funded by President Mullen in honor of her husband to support students who exude the same kind of "grit" that Paul has consistently exemplified. This scholarship is awarded to students with an accumulated GPA between 2.0 and 3.0 who demonstrate a strong will to succeed.
Make a Tribute Gift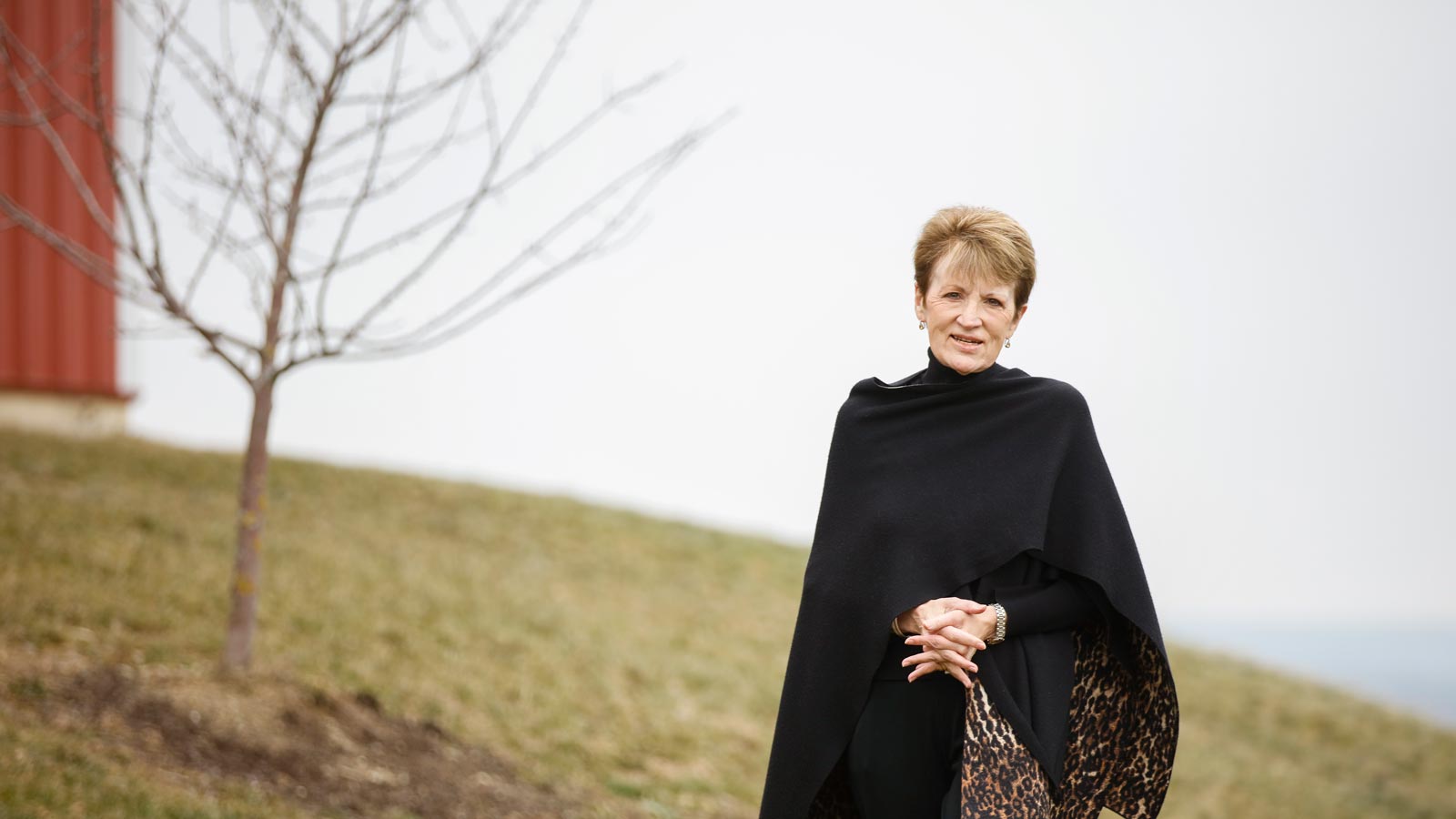 On Thursday, May 13, 2021
The Board of Trustees of Houghton University hosted
A Virtual Farewell Honoring President Shirley A. Mullen
Watch the Farewell Event
The Perpetual Good Sport
President Mullen has joined the fun in a series of often hilarious videos in SPOT and for the One Day Giving Challenge. Enjoy watching a small collection of these.
About Courageously Living Houghton's Timeless Mission
The theme and accompanying icon for President Shirley Mullen's retirement seek to illustrate the ways in which she has lived out her calling at Houghton University and within the larger world of Christian higher education during her fifteen-year tenure.  Like the many Josephs, Daniels, and Esthers she has inspired throughout her career, President Mullen has courageously lived out and reclaimed Willard J. Houghton's call to "fix up the world" by providing greater access to a high-quality, affordable Christian education.  As an historian, President Mullen has brought a sense of the importance of time and an awareness of those essential values that transcend time.  Her determination, grit and especially her courage have served her well as she has herself embodied Houghton's mission of preparing graduates who, "effectively lead and labor as scholar servants in the rapidly changing world."
The icon features the Quad Clock, a gift of the Houghton University Class of 2003, located between the Chamberlain Center and the Reinhold Campus Center.
President Mullen's Suggested Reading
Members of the community have asked President Mullen for her list of recommended readings many times over the years. Now, she shares her favorite titles for your enjoyment.
Christmas Advent Favoritesexpand_more
Tazwell, Charles, The Littlest Angel
Hoban, Russell, The Mole Family's Christmas
Robinson, Barbara, The Best Christmas Pageant Ever
Thomas, Dylan, A Child's Christmas in Wales
G. K. Chesterson, Spirit of Christmas
W. H. Auden, For the Time Being: A Christmas Oratorio
U.A. Fanthorpe, Christmas Poems
Hill, Susan, Can It Be True?
L'Engle, Madeleine, The Irrational Season
Rutledge, Fleming, Advent: The Once and Future Coming of Jesus Christ
Favorite Books of All Timeexpand_more
Fyodor Dostoyevsky, Brothers Karamazov
C.S. Lewis, Beyond Personality from Mere Christianity; Til We Have Faces; The Weight of Glory
G. K. Chesterton, Orthodoxy; Man Who Was Thursday
Austin Farrer, Love Almighty and Ills Unlimited, The Essential Sermons
Dietrich Bonhoeffer, Letters and Papers from Prison
Simone Weil, Waiting for God
Blaise Pascal, Pensées
George Eliot, Middlemarch; Romola; Daniel DeRonda
Marcus Aurelius, Meditations
Shusaku Endo, Silence
Gilbert Meilaender, Faith & Faithfulness
Dorothy Sayers, Gaudy Night; Mind of the Maker
Mark R. Schwehn and Dorothy C. Bass, eds., Leading Lives that Matter: What We Should Do and Who We Should Be
Provocations, Spiritual writings of Kierkegaard
The poetry of John Donne, George Herbert, Gerard Manley Hopkins, R.S. Thomas, Emily Dickinson, T. S. Eliot. . .
W. H. Auden, For the Time Being: A Christmas Oratorio
The Writings of President Mullen
Every month, President Mullen has shared a touching reflection on life at Houghton and the world today. Take a look back through some of those President Reflections.