What does it mean to celebrate 75 years as an accredited member of the National Association of Schools of Music (NASM)? That is a fair question, especially since most people understand the importance of accreditation but not the process. (Don't worry, I'm not going to explain the ins and outs of that here). What I will say is that continued membership in NASM is indicative of our ongoing institutional commitment to excellence. It is a choice to pay membership dues and to go through the lengthy decennial process of self-evaluation and reaccreditation. It is a choice to subject every new program to NASM scrutiny for approval. That choice, though costly in terms of time, is also a choice to engage with an organization that is dedicated to setting high standards of excellence in higher education for music programs across the country. It is a choice not just to conform to those standards but to lend our voice to their creation and upkeep as a we get the opportunity to vote on every change to the NASM handbook.
Ultimately, it is a choice to engage in dialogue about values, needs and best practices in music education with other institutions that have agreed, through their own membership in NASM, to keep each other accountable. In fact, if we think of accreditation as a dynamic process for ensuring ongoing excellence even as necessary changes are made, it becomes apparent just how much participation in the process aligns with the institutional goals and ethos of Houghton University.
As I reflect on this, it is not without recognizing certain ironies built into the nature of change in higher education. We encounter students at a time in life when change is occurring rapidly, which allows those of us who are educators the great privilege and responsibility of speaking into their lives at a time that is incredibly formative. I am sure many Houghton alumni, myself included, can look fondly back to some of those educators who had a profound impact on our lives.
The Greatbatch School of Music Mission Statement
Within a Christ-centered, challenging, liberal arts education, the Greatbatch School of Music, Houghton University endeavors to produce graduates who, through commitment to musical excellence and to intelligent articulation of the integration of faith and music in their lives, can be effective musical practitioners and advocates in the Christian community and in the broader world.
Alternatively, institutional change often comes at a much slower pace. As we all know, this is a season of change at Houghton. We have a new administration. We have a new University status and all of the new branding that comes with that. But our identity – our core values as an institution founded on the rock, offering a Christ-centered education committed to the principles of excellence, growth, community and service – that has not changed.
Music at Houghton has come a long way from the creation of a music department in the 1890s through the formation of ensembles and the initial accreditation process to a place where we offer graduate studies alongside our undergraduate curriculum. We offer, as we have since the 1940s, a Bachelor of Music degree. We continue to offer strong programs in music education, composition and performance. We also now offer a Bachelor of Science in Music with tracks in Music Industry and Worship Arts – all NASM approved. As we look to the future and explore potential for pre-music therapy and hybrid masters programs, we also look forward to continued collaboration and cooperation with NASM, allowing them to help us hold ourselves accountable to our commitment to the ongoing pursuit of excellence as we continue to offer opportunities for the "study of music, both vocal and instrumental" (to quote the catalog for 1890-91) to students in a Christ-centered community that is committed to preparing them for a lifetime of growth and service. in this way, even as we change, we honor the vision of Willard J. Houghton to prepare young people to go and "fix up the world."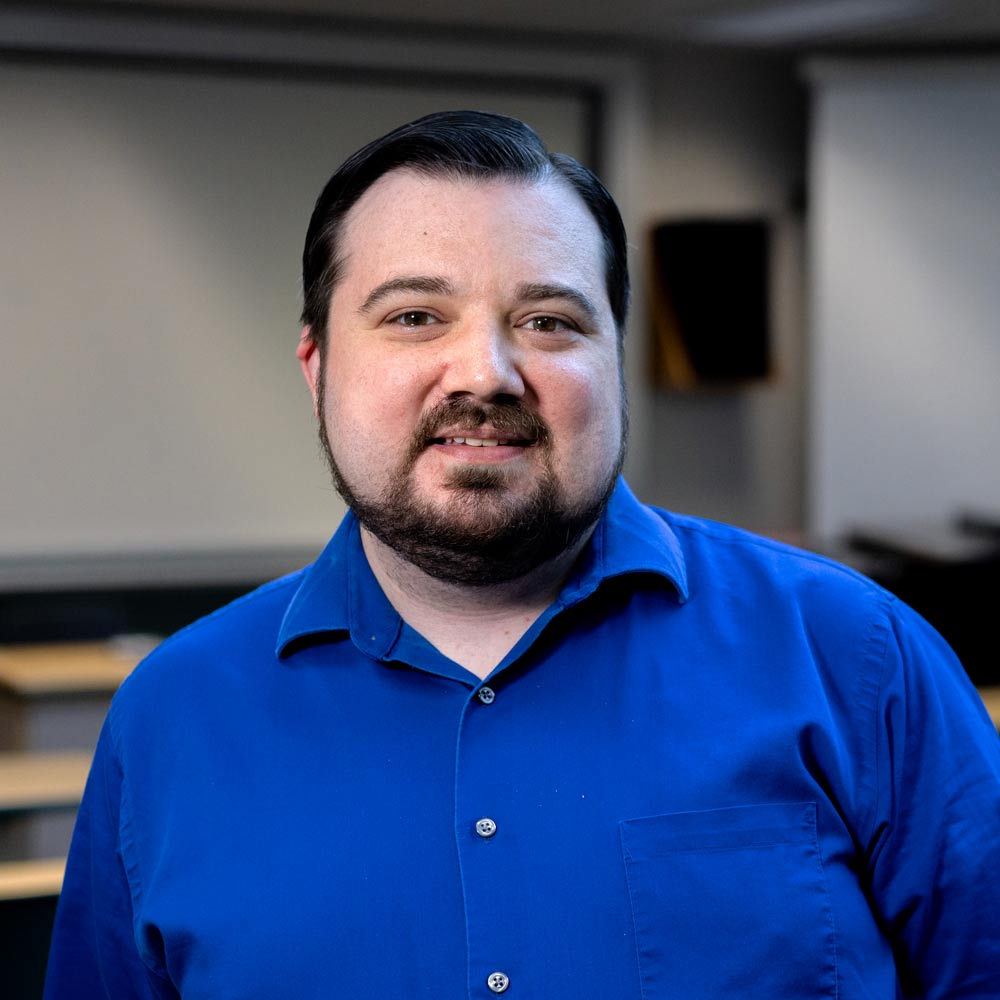 Dr. David Clem '05 serves as Dean of the School of Music and Assistant Professor of Music History and Literature in the Greatbatch School of Music at Houghton University.