"Although not a college graduate herself, Houghton University provided a way out of rural poverty."
The impact of Houghton University on the Brautigam family is striking. At the time of matriarch Edna's passing, her granddaughter, Houghton University math professor Dr. Jill (Brautigam '99) Jordan, made the statement above – the opening of an amazing story.
In rural Pennsylvania in the early 20th century, the families of Edna Angerer and Frank Brautigam were significantly impacted by The Great Depression. Neither Frank nor Edna was able to attend college due to finances, and they dreamed of better things for their children.
According to son and Houghton alumnus Dr. Donald Brautigam '70, "My parents were determined that all their children should get a college education. They wanted us to go to a Christian college, and we were willing to do so to advance our education and grow in our faith."
Frank and Edna's determination paid off. A Houghton education was affordable for the farming family from Chautauqua County, New York, and all five Brautigam children attended Houghton: Donald '70, David '72, Daryl '77, Dwight '79 and Faith '82.
A transformational Houghton education opened doors for careers of impact for them all. Don is a physician, David and Daryl are attorneys, Dwight is a college professor, and Faith is a library director.
L to R: Donald, Daryl, David, Dwight, and Faith Brautigam.
Nine of Edna and Frank's grandchildren are also Houghton alumni: Heidi '97, Jill '99, Joy '02, Andrew '05, Hilary '07, Sarah '10, Joanna '10, Susie '12 and Sharon '14. They make a formidable cohort of professionals in law, childhood education, finance, library science and higher education. Two of them – Jill and Susie – are highly valued Houghton employees.
Houghton's importance to the Brautigams is hard to overstate. "I was grounded in thinking critically and thoroughly from a Christian perspective," remarks David. "The academic rigor of Houghton resulted in my finding law school to be not nearly as challenging as many of my classmates found it."
Faith shares similar insights. "One of the most influential classes I took was Philosophy and Christianity. We read philosophical arguments for and critiques of Christianity and wrote a paper outlining our personal conclusions about Christianity. Having my faith challenged in that way and in that environment was a milestone in my Christian life."
"The role models I had at Houghton," states Dwight, "especially Kay Lindley, David Howard and Karl Schultz, were instrumental in my decision to become a college professor."
While the next generation of Brautigams are not old enough to attend Houghton yet, the family continues to bless the College. Under the leadership of Don and his wife Elaine, the family joined together to create the Brautigam Family Scholarship, an endowed fund that provides annual scholarships to first-generation college students who also hail from Chautauqua County.
"We wished for years we could give something back to show our appreciation for all that Houghton had done for us," said Don. "Our greater family has been generous in supporting what is truly a family fund."
"Houghton shaped me in many profound ways," agrees Daryl. "My wife Sharon (Sard '78) and I are extremely grateful and happy to be a thoroughly Houghton family!"
As Houghton continues to excel at meeting the educational and spiritual formation needs of first-generation college students, we anticipate more students like the Brautigams – students who will benefit from the generosity of an incredible family legacy to ensure that a Houghton education remains affordable and accessible.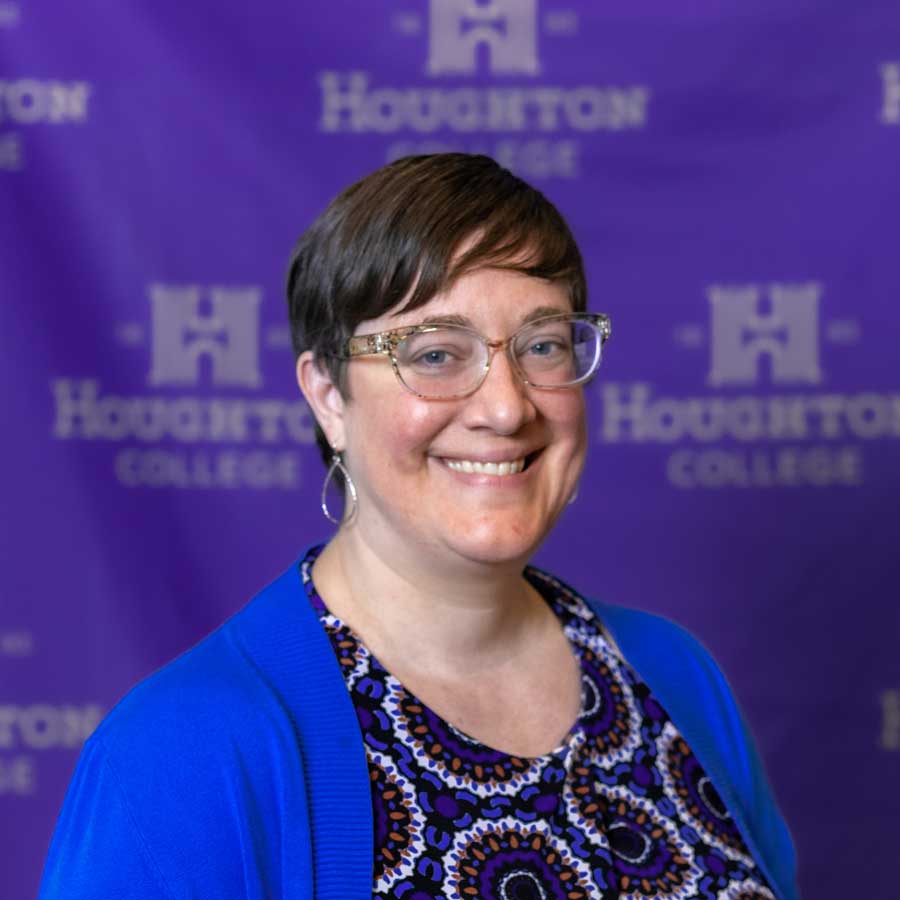 Amanda (Shine '05) Zambrano
is Grant Writer & Donor Communication Director for Houghton University's Office of Advancement and External Engagement.