Nuclear safeguards and nonproliferation. It takes a great scientist to understand this complicated topic and a great communicator to explain it to the rest of the world. Sitting with Dr. Katrina Koehler '11, Associate Professor of Physics, it's clear she's both. In addition to being a physicist and communicator, Katrina is a passionate advocate for diversity in science, technology, engineering and math (STEM) fields; deeply interested in advancing missions efforts around the world; and devoted to consistently practicing the spiritual disciplines.
These are the ingredients that make up an amazing professor—one who is uniquely suited to Houghton University and our students.
Dr. Koehler's Houghton story began at Rosslyn Academy in Kenya, when she met with an admission recruiter. Dr. Koehler was highly attracted by Houghton's low faculty-to-student ratio and by the first-year Honors program entitled "East Meets West."
Katrina came to rural Allegany County without a strong inclination toward a particular future career path. She considered math and physics. Literature, education and even a career in missions work in Islamic nations also made the prospective careers list. Even after Katrina settled on a dual degree in physics and mathematics, she filled her elective credits with a wide array of liberal arts courses, particularly in humanities.
Houghton's emphasis on hands-on science was a substantial boon to Dr. Koehler. She worked closely with her advisor, Dr. Mark Yuly, Professor of Physics, through five semesters of research and two summers in what is now known as the Shannon Summer Research Institute at the Los Alamos National Lab in New Mexico. Dr. Yuly encouraged her to present at a national conference during her undergraduate studies.
Her time at the conference and her experience with research led to a gap year at Los Alamos National Lab where she continued gaining research experience in a mentorship program.
Nine additional years at Los Alamos, with a break to work on her master's and PhD at Western Michigan University, saw Dr. Koehler promoted to research scientist at Los Alamos. She could have settled into a full-blown research career and the notoriety that comes with that type of profession. However, Dr. Koehler realized that the most fulfilling part of her work was the mentorship role she played for the aspiring student researchers who started their careers at Los Alamos.
When Dr. Yuly invited her to apply for the physics professorship opening, Dr. Koehler was excited for the opportunity to return to her alma mater to impact future scholar-servants. Pulling up the stakes she had planted in New Mexico, she moved back to Houghton and traded her lab for a classroom.
As I thought about the change, I realized the question I needed to ask myself was, 'Do I want to work for The Kingdom, or do I want to work for my own kingdom?' It turns out, I want to do Kingdom Work, and here I am.
She did not just give up a chance at scientific notoriety by returning to Houghton. Dr. Koehler shares that the hardest part of a transition for her—and she's had many in her life as a "third-culture kid" and young professional—is finding a new church home. The church body is a place where one becomes deeply known, and the process of becoming known to a new group of believers is not easy.
Dr. Koehler shares that, in this season of struggling to become known, she is leaning into the spiritual disciplines. Relying on the encouragement of Dr. Richard J. Foster's Celebration of Discipline, Katrina focuses on a nightly prayer ritual and daily scripture readings. These things frame her day and encourage her spirit. She's further encouraged in her day-to-day work by support from fellow 2011 classmate Professor Madison Murphy, Assistant Professor of Media Arts and Visual Communication; long-standing mentor and advisor Dr. Yuly; and other incredible members of the STEM faculty at Houghton such as her own former professors Dr. Brandon Hoffman, Dr. Rebekah Yates and Dr. Jill (Brautigam '99) Jordan.
The challenges presented by beginning something new have not dampened Dr. Koehler's resolve to throw herself wholeheartedly into the Houghton community. In addition to teaching, mentoring students in research, and continuing to pursue her own research, she has recently taken on the role of Faculty Advisor for the International Student Association and as a speaker for Global Christian Fellowship.
As Dr. Koehler continues to grow and flourish in her role, she looks forward to continuing to mentor students in science, particularly young women and minority students. She believes the STEM fields can benefit from the perspectives of those who have historically been absent from the conversation. She is also excited about opportunity for growth of the International Student Association particularly as it brings more global engagement opportunities to Houghton and creates a stepping stone for Katrina to fulfill her personal goal of promoting missions through mobilizing current generations of students equipped to serve around the world.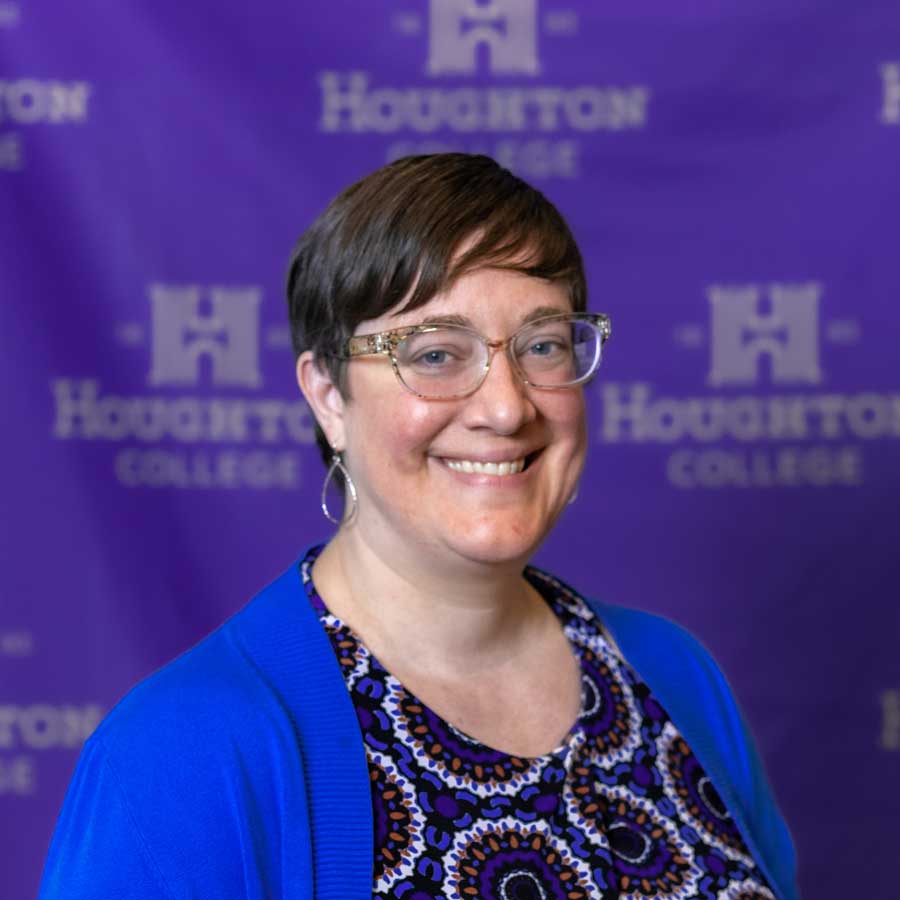 Amanda (Shine '05) Zambrano
is Grant Writer & Donor Communication Director for Houghton University's Office of Advancement and External Engagement.