Earn Your Christ-centered Graduate Degree Completely Online
Prepare for lifelong success through one of Houghton University's graduate degree programs. Gain practical skills and industry insights that will immediately impact your work and service.
Get More Information
Complete the form to receive more information about your online graduate program at Houghton.
#1 Christian college compared to members of the Council of Christian Colleges and Universities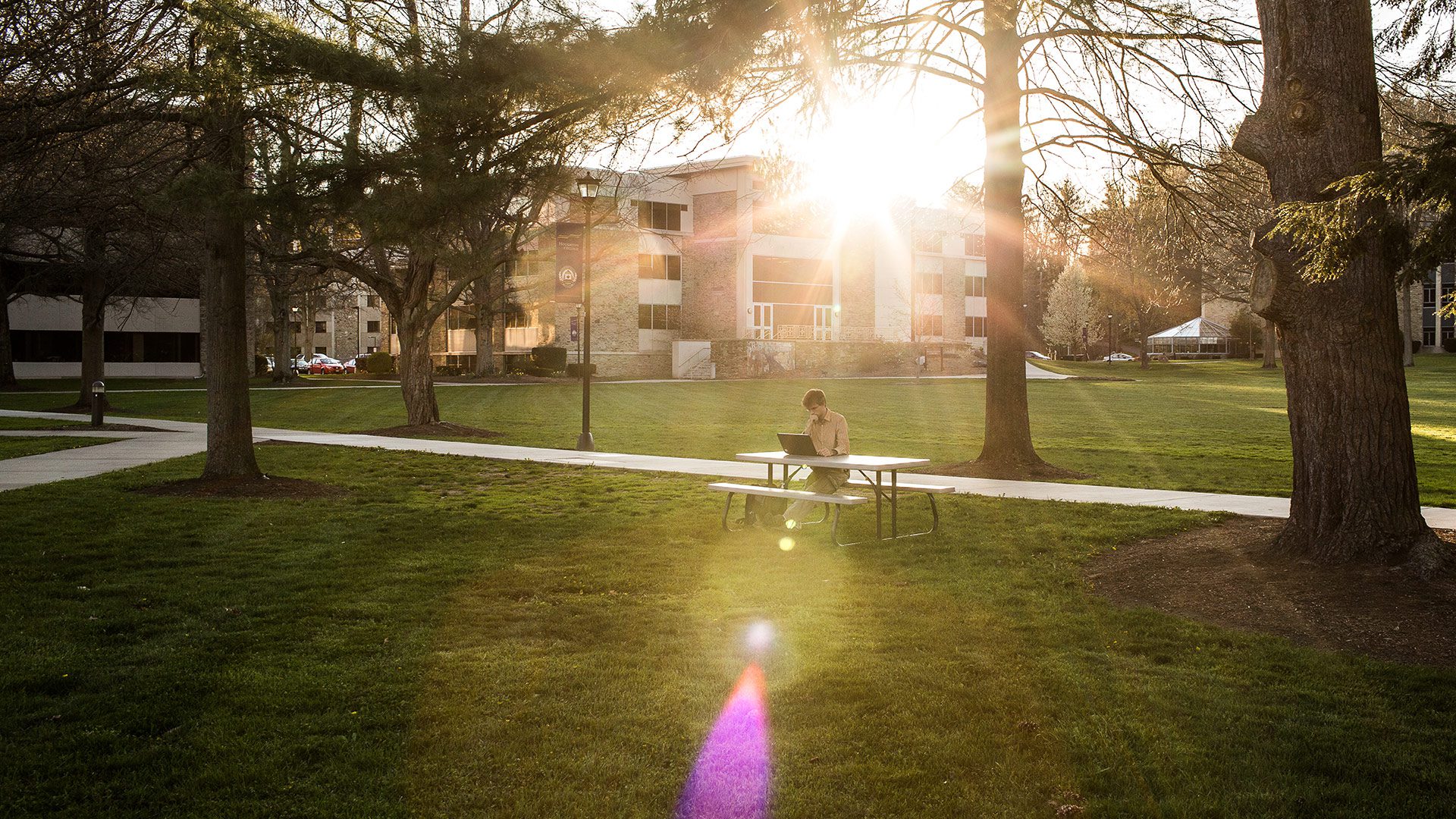 What will I learn?
Literacy Education (M.S.Ed.)expand_more
Designed for educators holding initial teaching certification in any area (K-12), Houghton's Master's in Literacy Education will equip you as a transformative literacy educator, fully equipped to foster positive literacy-learning experiences for students with diverse backgrounds and abilities.
Through the fully online Master's in Literacy Education program, you will:
Prepare for NYSED professional certification as a literacy specialist, meeting premier standards for teacher certification in the U.S.
Develop expertise in determining and communicating the literacy strengths and areas for potential growth for diverse learners.
Specialize your understanding of the needs of students in a rural setting.
Acquire the tools and confidence to build a multi-layered literacy support network for students.
Form collaborative partnerships between schools, families and communities.
Houghton's certification officer will be happy to consult with out-of-state applicants regarding how this program will support your continued certification in your state.
$575/credit hour
36 Credits for Birth-Grade 6 Certification
30 Credits for Grades 5-12 Certification
39 Credits for Birth-Grade 12 Certification
Master of Business Administration (M.B.A.)expand_more
Make a positive and lasting difference in your workplace, community and beyond with an online MBA designed to equip you for faithful, thoughtful, skillful leadership.
Examine business concepts and questions through a biblical lens, as you explore what it means to be a faithful disciple of Christ within the context of your workplace.
Strengthen your management skills and business acumen.
Deepen your understanding of organizational issues.
Hone your Christ-like leadership abilities.
Track your professional development in three main areas throughout the program: ethics, entrepreneurship/innovation, and leadership.
Put your learning into practice through 500 Hours of internship or professional experience.
$747/credit hour
26 Required Credits
12 Elective Credits
Average Class Size
12 Students
Expert Faculty
12:1 Student-to-Faculty Ratio
Flexible Course Loads
Complete your degree full or part-time, face-to-face or online