Prepare for ethical and effective leadership within your organization.
Shape today's workforce and advance your career with the online Organizational Management degree at Houghton University. Classes will cover a variety of subjects taught through the lens of the Christian faith. This unique approach provides you with a top-quality business education rooted in ethics, leadership, and responsibility while giving you the background and expertise needed for supervisory or administrative roles within various organizations.
Courses
Cost
Careers
Meet the Faculty
Also Offered at Houghton, NY Location
What will I learn?
Through Houghton's online Business programs, you will:
Analyze the basic organizational behavior model; explain the application of human resource management and approaches to improve organizational performance
Integrate the knowledge of various business disciplines and apply that knowledge to make strategic business decisions
Comprehend the fundamentals of organizational communication and teamwork
Understand current business management and administration practices
Required Courses
12 Credits
Houghton's intentional integration of Christian perspective by top-of-their-field faculty will equip you for leadership and management of...
Peopleexpand_more
BADM 314 Human Resources Management | 3 Credits
Perspectives on traditional, current, and emerging practices in human resources management, including matters related to economics, law, psychology, sociology, and programs and policies used in employee management.
Changeexpand_more
BADM 475 Organizational Development | 3 Credits
Development of theory and innovative practice relevant to leadership and organizational change. Major topics include change processes within organizations; intervention strategies in organizations to improve effectiveness; studies of such interventions; the roles of change agents; and problems of self-awareness, responsibility, and the political consequences of organizational development theory and practice.
Teamsexpand_more
BADM 341 Work Team Dynamics | 3 Credits
Focus on dynamic processes affecting task-oriented work groups, including formation, development, maturity, and effectiveness. Addresses goals, interactions, problem recognition, interventions, and team meetings
Projectsexpand_more
BADM 325 Project Management | 3 Credits
Project management concepts are fundamental to most activities undertaken by organizations and individuals. Students learn the elements of initiating, planning scheduling, resource allocation, executing, controlling, and closeout for functional projects and other management initiatives. Team leadership and team dynamics are explored as essential elements of a successful project. Opportunities to apply technology to project management are addressed.
Degree Requirements
Business Skills
28-29 Credits
Communicationexpand_more
BADM 201 Business Communication | 3 Credits
Study of communication theory and principles as applied to business writing, oral communication, and data reporting. Students learn to prepare professional business presentations utilizing and coordinating these three major areas of business communication.
Managementexpand_more
BADM 212 Principles of Management | 3 Credits
Familiarizes students with the knowledge, roles, responsibilities, and skills required of new managers. Special attention to managerial decision-making, problem-solving, information, and human resources issues.
Marketingexpand_more
BADM/COMM 218 Marketing Principles | 3 Credits
Comprehensive examination of proactive and reactive business strategies and tactics that create and fulfill demand for consumer products and services and result in high customer satisfaction and ongoing, long-range business–consumer relationships.
Financeexpand_more
ACCT 211 Financial Accounting | 3 Credits
Basic theory and practices of financial accounting. Emphasis on proper recording of business transactions and understanding the effect of transactions on the financial statements of proprietorships, partnerships, and corporations. Includes analysis of key financial statement data
ECON 210 Principles of Microeconomics | 3 Credits
Scarcity; economic method; demand and supply; elasticity; consumer and producer theory; models of product market structure; economic institutions; and selected topics on faith integration, economics and ethics, economic systems and perspectives, and public economics.
Statisticsexpand_more
BADM/PSY 309 Statistics | 4 Credits
Descriptive and inferential statistics: measures of central tendency and variability, discrete and continuous probability functions, sampling, estimation, hypothesis testing, correlation, regression, chi-squared, and ANOVA.
Competitive Advantage/Pulling It All Togetherexpand_more
BADM 481 Senior Capstone: Strategic Management | 3 Credits
Senior capstone focusing on the strategic management process necessary for competitive advantage and effective organizational planning and development. Integrates the concepts, techniques, and knowledge of core administration areas vital to strategic management: marketing, operations, human resource development, finance, accounting, economics, and behavioral and ethical leadership.
Faculty with Solid Industry Experience
Study with faculty members who have years of professional business experience in a variety of fields, including broadcasting, manufacturing, healthcare, retail, nonprofits, banking, public relations, human resource management, and more.
On Your Schedule
Instead of 'live,' in-class sessions, you will participate in video content, readings, and online discussions at your convenience. Scheduled real-time video conferencing allows you to interact with faculty and classmates.
I.T. Support
Connect with friendly technical support professionals, throughout the week and at select hours on weekends, via chat, phone or email as you navigate your online courses.
Accelerated MBA
Take your business degree to the next level when you continue your education with a Master of Business Administration online from Houghton.
Discover Houghton's MBA Program
Project Management Certification
Complete the Project Management course and become eligible for the CAPM exam. Full-time students are also eligible for discounts on a PMI membership and exams.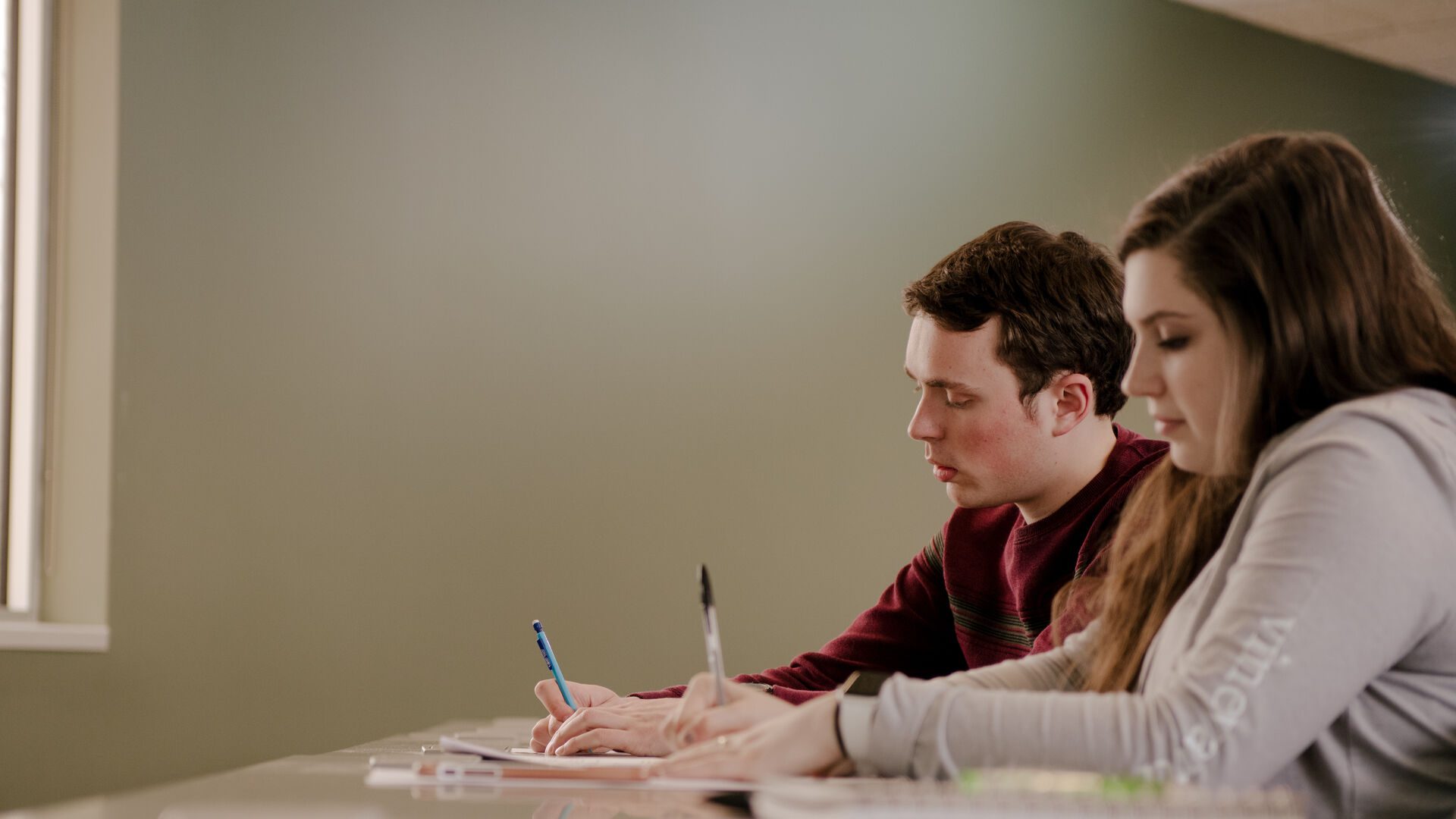 In-person at Houghton, NY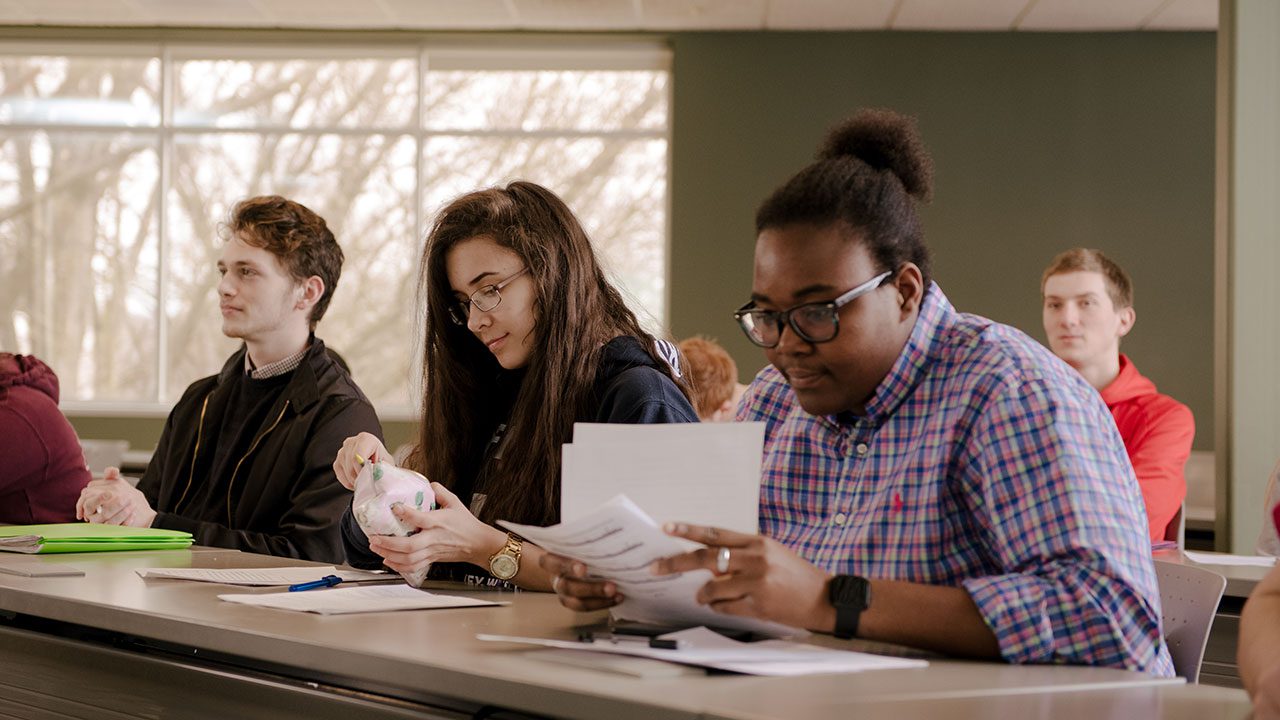 In-person at Houghton, NY
Cost and Affordability
The cost for an online business degree from Houghton is:
$392
Cost per credit hour
$60
Audit fee per credit hour
(non-degree-seeking)
Discover How Affordable Your Online Degree From Houghton Can Be
2023-24 Academic Year
Tuition and fees are subject to change annually. Costs for books are not included.
Program Outcomes
Students earning a bachelor's degree in Organizational Management from Houghton University are prepared for careers in many areas, including but not limited to:
Application Requirements
1
Choose A Start Date
January 8, 2024
2
Start Your Application
Complete the free online application form
Apply now
3
Documents and Supporting Materials
Official college transcripts are required from all institutions attended. Official high school transcripts are required for admission of students who have not attended college and for enrollment of students who have not taken 60 or more college credits.
Have Questions?
Discover if earning your degree in Organizational Management from Houghton Online is right for you.