War and Conflict:
Creating Sanctuaries in Times of Violence
Join the Houghton community for a time of contemplation and reflection on the global issues of war and conflict through a distinctly Christian lens. We hope this time brings with it greater discernment and understanding as we love, serve, and comfort those who suffer, and work to build a more peaceful world for our children and grandchildren. We are enormously thankful for the gifts of Dr. P. Douglas Kindschi '62 and Barbara (Pechuman '62) Kindschi which make this symposium possible.
Register Today
View Symposium Speakers
Schedule
Monday, January 30expand_more
11:15–11:50 a.m.
Keynote Chapel
Belinda Bauman, One Million Thumbprints 
12:00–1:00 p.m.
Lunch with Belinda Bauman
7:00–8:15 p.m.
Evening Lecture
Belinda Bauman, One Million Thumbprints 
Tuesday, January 31expand_more
4:30–5:45 p.m.
Workshop: "Faith in the Future: Environmental Peacebuilding in the Face of Conflict and Climate Change"
Elsa Barron, Center for Climate and Security 
7:00–8:30 p.m.
Art Gallery Opening and Discussion
"Chaos" featuring the art of Joel Mulindwa
Wesley Chapel Basement Gallery, snacks provided
Wednesday, February 1expand_more
12:00–1:00 p.m.
Lunch Discussion: "A Pointless War – Ukraine's 500 Years of Dodging Bullets"
Theodore Kuchar, Conductor of Lviv National Philharmonic Orchestra and Adjunct Professor of Conducting at Houghton University 
7:30–9:00 p.m.
Lviv National Philharmonic Orchestra of Ukraine
Thursday, February 2expand_more
7:00–8:15 p.m.
Panel discussion: "Real Life Stories of Hope from Conflict-Induced Migration"
Han Moe and Fidele Menavanza, Jericho Road Community Health Center, with Matthew Soerens, World Relief
Friday, February 3expand_more
11:15–11:50 a.m.
Keynote Chapel: "Who is my Neighbor? Thinking Biblically About Refugees and Migration"
Matthew Soerens, World Relief
12:00–1:00 p.m.
Lunch with Matthew Soerens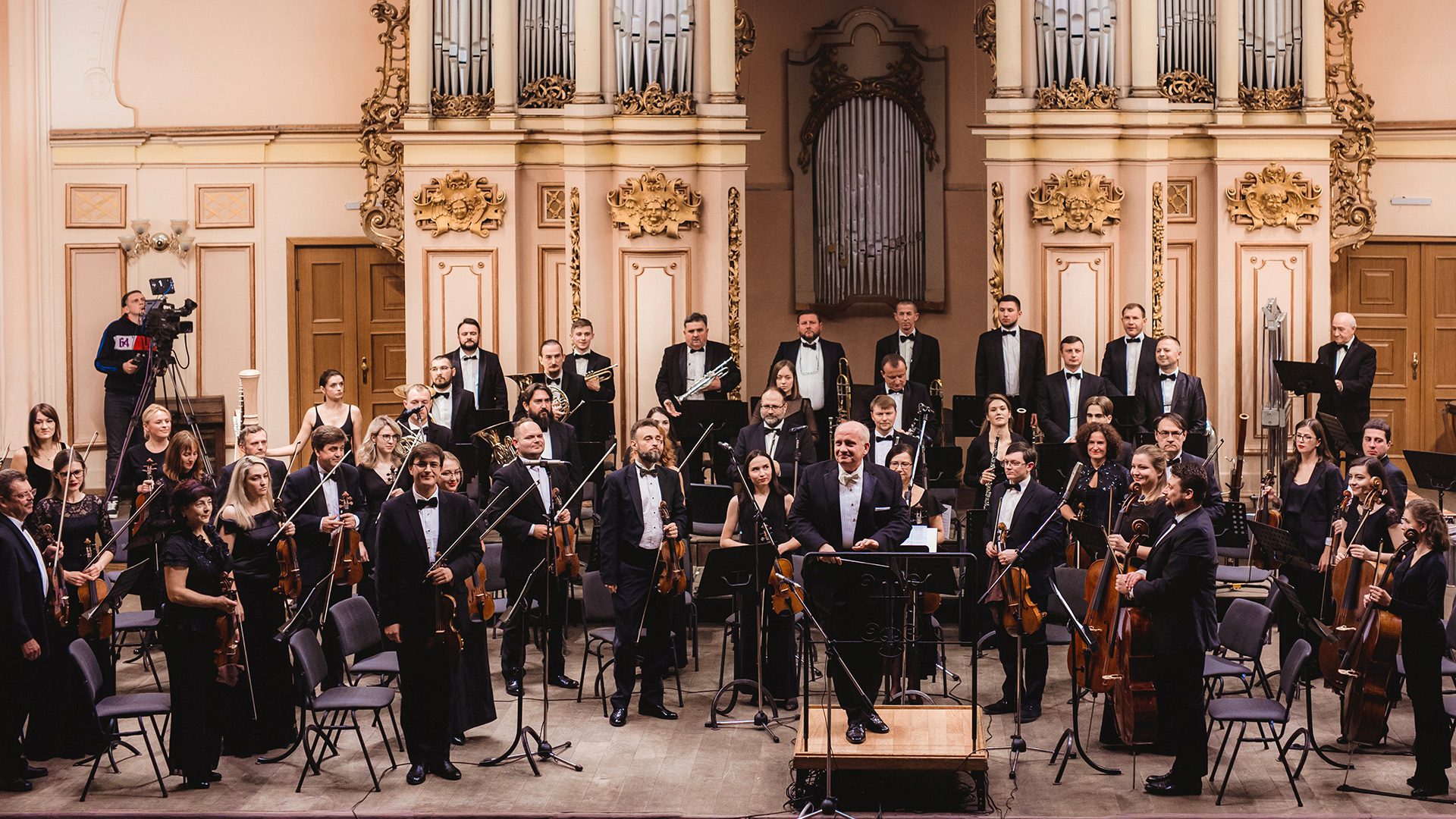 Featuring a live concert with the
Lviv National Philharmonic Orchestra
Purchase Tickets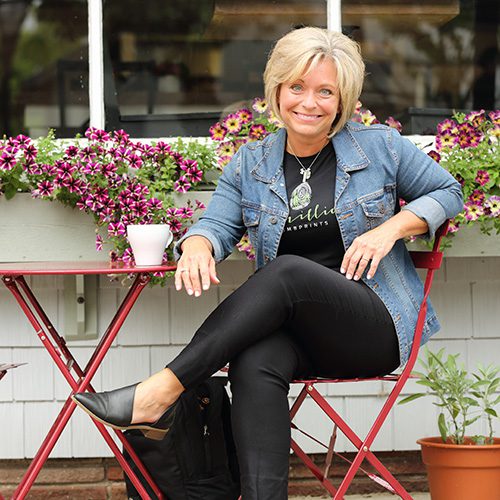 Belinda Bauman
Author, educator and gender and development specialist,  Belinda Bauman seeks to bring hope to women in crisis. Founder of One Million Thumbprints, a movement of peacemakers advocating with women in the world's conflict zones, and co-founder behind #SilenceIsNotSpiritual, a campaign calling churches to break the silence on violence against women, she is a regular contributor to the bigger national conversations through outlets like Newsweek's The Daily Beast, Huffington Post, Christianity Today, FOX News and Psychology Today. Her first book, Brave Souls: Experiencing the Audacious Power of Empathy was nominated as an InterVarsity Press Reader's Choice Awards finalist. Belinda has served as a Gender and Development Fellow at Wheaton College Humanitarian Disaster Institute and Impacted International, formerly Discovery Learning Alliance . She holds a Master's in Education, a certificate in Narrative-focused Trauma Care,  and is a credentialed Gender and Development Professional with the UN affiliate, Gender Pro Alliance. Belinda and her husband, Stephan, and their two sons, Joshua and Caleb, recently traded the hubbub of greater Washington DC for the space of rural Michigan. 
Monday Keynote Chapel - ``Violence Against Her is Violence Against Us: Trauma, Resilience and the Future of Our Faith``expand_more
Scripture focus: 2 Corinthians 5:18
All this is from God, who reconciled us to himself through Christ and gave us the ministry of reconciliation:
Abstract:
Trauma resulting from conflict and violence is not only devastating, it is common. Breaking free from the cycle of violence and trauma is one of the most important moral questions of our day. As followers of Jesus, we are called to stem the tide of violence in surprising ways. This is our moment in history to steward. Our faith hangs in the balance. Silence is not spiritual. Action is not optional.
Monday Evening Lecture - ``From Wrong to Strong: How Trauma Can Forge Resilience``expand_more
Abstract:
Trauma can devastate, leaving us to wonder, "What's wrong with me?" What helps people break free from cycles of violence and trauma? How do we open ourselves and our communities to using our voice and choice to transform trauma into resilience? Breaking free from cycles of violence is not only possible, but indispensable to our faith.  As the body of Christ, we can transform wounds into wellbeing and trauma into resilience, turning the question, "What's wrong with me?" into "What's strong in me?" Though we cannot change the events of our story, we can change the way we experience our story—individually and collectively.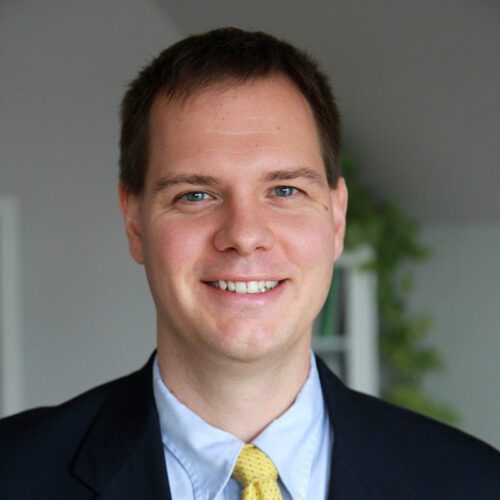 Matthew Sorens
Matthew Soerens serves as the U.S. Director of Church Mobilization and Advocacy for World Relief and as the National Coordinator for the Evangelical Immigration Table, a coalition of evangelical organizations of which World Relief is a founding member. He previously served as a Department of Justice-accredited immigration legal counselor for World Relief's local office in suburban Chicago. 
Matthew is the co-author of Seeking Refuge: On the Shores of the Global Refugee Crisis (Moody Publishers, 2016), Welcoming the Stranger: Justice, Compassion & Truth in the Immigration Debate (InterVarsity Press, 2018) and Inalienable: How Marginalized Kingdom Voices Can Help Save the American Church (InterVarsity Press, 2022). He has also written for various print and online publications, including Christianity Today, Relevant, The New York Times, USA TODAY, The Washington Post, The Washington Examiner, FoxNews.com, Sojourners, The Christian Post and The Gospel Coalition.  
Matthew earned his Bachelor's degree from Wheaton College (IL), where he also has served as an adjunct faculty member for the Humanitarian and Disaster Leadership graduate program. He also earned a Master's degree from DePaul University's School of Public Service. Originally from Neenah, Wisconsin, he now lives in Aurora, Illinois with his wife Diana and their four children. 
Friday Keynote Chapel - "Who is my Neighbor? Thinking Biblically About Refugees and Migration"expand_more
Refugees and immigration are complicated political, economic and social issues, but they're also biblical issues. World Relief's Matthew Soerens will explore how God's Word can help inform how we respond both to our immigrant neighbors.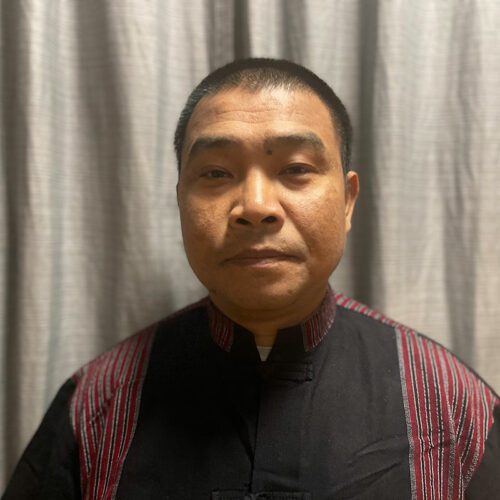 Han Moe
At the age of 17 Han Moe migrated from his home in Burma (Myanmar) to the Thailand border where he spent 9 years as a combat medic in the fight for Burmese freedom.  After two years in a refugee camp in Thailand, Han migrated to the United States in 2000.  In 2004 he helped found the first Burmese speaking church in Buffalo, where he still serves as a church leader.  He graduated last year from nursing school with an RN degree and currently works at Jericho Road Community Health Center, where he has previously served as an interpreter and board member.  Han has also spent 20 years in the U.S. Naval Reserves, which includes a 2009 tour in Iraq.  He is actively involved in medical missions and just recently returned from his 7th medical trip to Nepal.  Han is married to his wife of 23 years, Lay Lay, and has a 20-year-old daughter, Faith.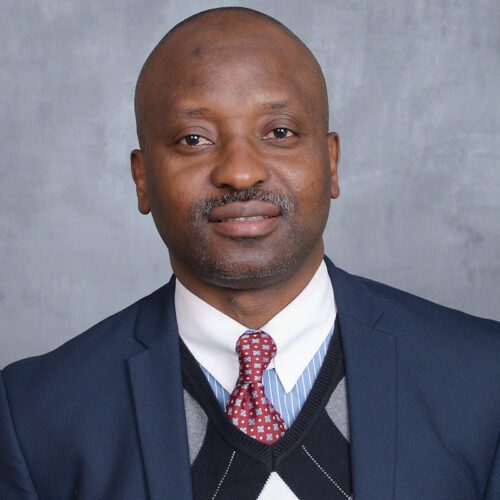 Fidèle

M

e

navanza
Fidèle Menavanza is Chief Compliance Officer at Jericho Road Community Health Center in Buffalo New York. He relocated to the United States in 2011, from the Democratic Republic of Congo, "DRC", where he worked as an attorney.  He holds a Master of Laws degree from the University of Buffalo School of Law, and a Master's degree in International Business from D'Youville University in Buffalo.  In 2018, Fidèle was awarded the prestigious Liberty Bell Award, annually bestowed by the Bar Association of Erie County to outstanding members of the community who have strengthened the American justice system. 
Workshop Panel - "Real Life Stories of Hope from Conflict-Induced Migration"expand_more
Global conflict is the primary cause of human migration and exacerbates inequalities, poverty, hunger, and other social issues.  However, there are many stories of resilience and hope from individuals fleeing violence.  This panel will discuss first-hand experiences with conflict and migration from several individuals connected to the Houghton community.  The panel will particularly focus on the role of the local church in creating a welcoming space for those fleeing conflict-induced migration.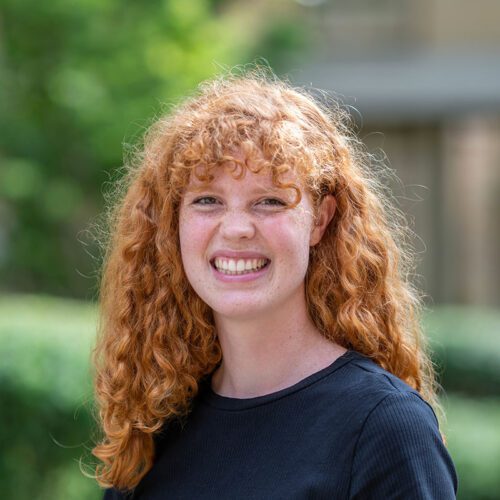 Elsa Barron
Elsa Barron is an environmental peace and security researcher, writer, and youth activist. She is a Research Fellow at the D.C.-based think tank, the Center for Climate and Security. She also collaborates with the Institute for Climate and Peace (ICP), a Hawaiʻi-based climate justice organization, and advocates for climate action amongst youth and faith communities. Her work has been featured in the Wall Street Journal, Rolling Stone, and the Christian Science Monitor, among others. In addition to writing, she is the host of the podcast, Olive Shoot, which highlights reasons for hope in the midst of the climate crisis through diverse approaches to environmental peacebuilding around the world. She graduated from the University of Notre Dame where she studied peace studies and biology and was awarded a Fulbright scholarship upon graduation. During her studies, Elsa researched grassroots environmental peacebuilding in Palestine. She has continued to engage in the region, and recently returned from Bethlehem where she led a project to construct a methane digester at a sustainable, peace-oriented farm. 
Workshop - "Faith in the Future: Environmental Peacebuilding in the Face of Conflict and Climate Change"expand_more
Climate change and conflict exist in a dangerous spiral: climate change acts as a threat multiplier for instability and conflict. Conflict damages the communal and ecological foundations of climate resilience. This relationship illustrates the nature of climate change as more than a technological crisis; it is also a relational and spiritual crisis caused by extractive and violent ideologies. However, this downward spiral is not the only option. There is also a productive spiral: collaboration around climate resilience can build communal justice and cohesion. In turn, greater justice and cohesion help prevent violence and conflict. Collectively, this forward spiral is a process known as environmental peacebuilding.  
 
This interactive workshop will focus on opportunities for environmental peacebuilding and build connections between climate change, peace, and spirituality. Participants will have the opportunity to apply this theory directly by engaging in a climate futures game and will leave with a call to imagination and action.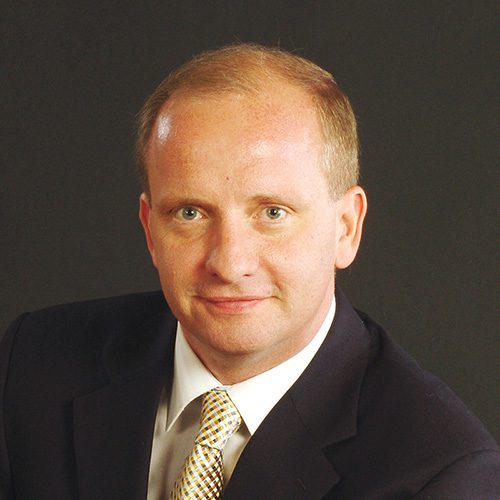 Theodore Kuchar
The multiple award-winning conductor Theodore Kuchar is the most recorded conductor of his generation and appears on over 140 compact discs. He was recently appointed Principal Conductor of the Lviv National Philharmonic Orchestra of Ukraine and has served as the Artistic Director and Principal Conductor of two of Europe's leading orchestras, the National Symphony Orchestra of Ukraine and the Janacek Philharmonic Orchestra. Mr. Kuchar's longest titled affiliation and relationship is with the National Symphony Orchestra of Ukraine, of which he was appointed the Artistic Director and Principal Conductor in 1994. They have appeared together in over 250 performances, in Kyiv and on tour on four continents while their discography totals over 80 compact discs.  Mr. Kuchar is currently on a 7-week tour with the Lviv National Philharmonic Orchestra of Ukraine, including performances in New York City's Carnegie Hall and Washington DC's Kennedy Center.  
Highlights of the past several seasons have included a tour of the USA with the Czech Symphony Orchestra, BBC National Symphony Orchestra of Wales, Berlin Symphony Orchestra, Cape Town Philharmonic Orchestra, Israel Symphony Orchestra, Prague Symphony Orchestra, Munich Philharmonic and the National Symphony Orchestra of Venezuela. Equally committed to musical theatre he has held a special relationship, totaling over 200 performances, with the Finnish National Opera and Ballet.  Among Mr. Kuchar's numerous accolades include BBC Record of the Year, Australian Broadcasting Corporation Record of the Year, Chamber Music America Record of the Year, Gramophone Magazine's Editor's Choice, the WQXR Record of the Year and a Grammy nomination in the category of Best Instrumental Album of 2013.  In addition to his current role with the Lviv National Philharmonic Orchestra, Mr. Kuchar also serves as Professor of Conducting at Houghton University in New York State. 
Workshop - "A Pointless War – Ukraine's 500 Years of Dodging Bullets"expand_more
Whatever description one chooses to associate with the regime in power – Communism, Soviet Union, Czarist Russia or otherwise, the present-day oppressive onslaught on the free and democratic Ukraine represents an evolutionary continuation of the attack which has been all but on-going for centuries. Is it all as black and white as what much of the media has us believing? Very likely so but, if nothing else, it is certainly a much more complicated present-day existence than what many realize.
Art Show
---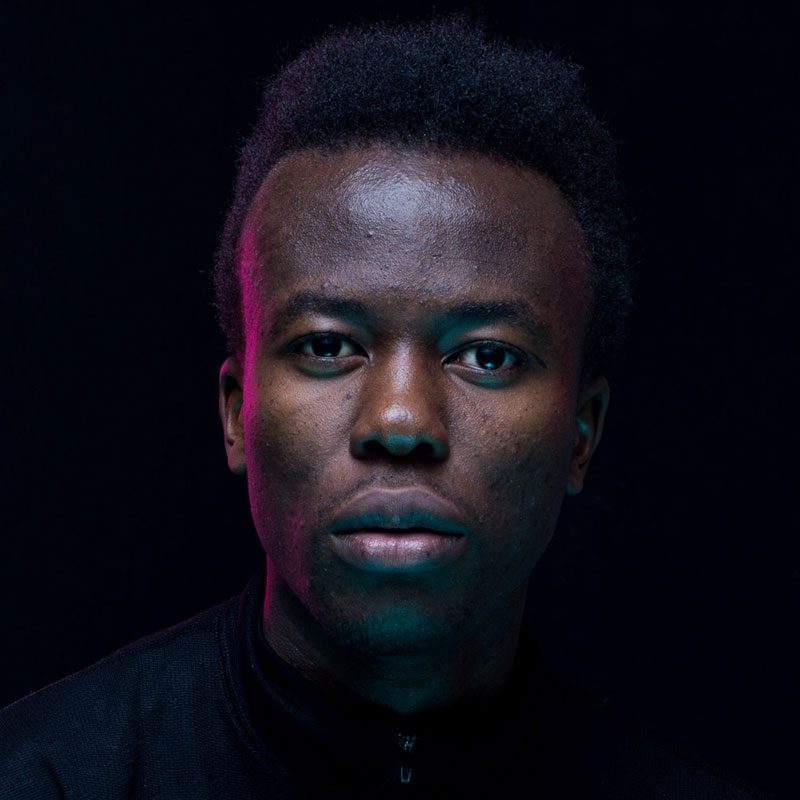 Joel Mulindwa
Joel was born in 1996 in the city of Nyakunde in the Democratic Republic of Congo and migrated to the United States in 2014.  He graduated from Houghton University with a major in Business Administration and minors in Political Science and Art.  Joel currently works for Houghton University while practicing his art from home in Houghton.  His artistic work aims to reflect on the duality of nature that manifests itself through beauty and chaos. 
Artist Statement
'Chaos' is a body of work that documents the uncomfortable realities that war brings. It's a collection of stories told by the victims and perpetrators of war, often analyzing the truths and the lies told by both parties. Created between 2019 and 2020, the work greatly varies in style and execution where each painting offers a different set of questions. Another reason for the stylistic diversity is that this was a formative period for the artist and experimentation was a key tool used to materialize all the paintings exhibited. 
Kindschi Family
Dr. P. Douglas Kindschi '62 and his wife Barbara (Pechuman '62) permanently endowed the Faith and Justice Symposium with a designated gift in 2017. This initial gift ensured that the future of what is now known as the Kindschi Faith and Justice Symposium would continue to be the hallmark event of Houghton College's Center for Faith, Justice and Global Engagement. This annual symposium focuses on key issues of global justice and invites interdisciplinary focus, integration of theological and Biblical considerations, and partnerships among those within and outside the faith community. 
Dr. Kindschi, a Mathematics and Philosophy major during his time at Houghton, serves as the Director of the Kaufman Interfaith Institute at Grand Valley State University in Michigan. He previously served for a number of years as Professor of Mathematics. Barbara majored in Bible and minored in Music at Houghton. Together, the Kindschis have also created the David E. Kindschi Travel Fund, honoring Dr. Kindschi's younger brother and fellow alumnus from the Class of 1967. The endowed fund is intended to provide resources to support student travel in conjunction with the work of the Center for Faith, Justice and Global Engagement. 
When we learned of the Center for Faith, Justice, and Global Engagement, we were impressed with the emphasis in these three areas that have been important to us in our years since graduating from Houghton in 1962.  We see the Center and its programs as Houghton's response to the question posed by the Hebrew prophet Micah, 'What does the Lord require of you but to act justly, love mercy, and walk humbly with your God?' (Micah 6:8)

Dr. P. Douglas Kindschi