Our Mission
At Houghton University we provide an academically challenging Christ-centered education in the liberal arts and sciences. We serve students from diverse traditions and economic backgrounds and equip them to lead and labor as scholar-servants. In a changing world, our Houghton graduates are ready to go out and make an impact for the kingdom.
Current Opportunities
Please Note: All offers of employment from Houghton University are made contingent on the successful completion of a criminal background check.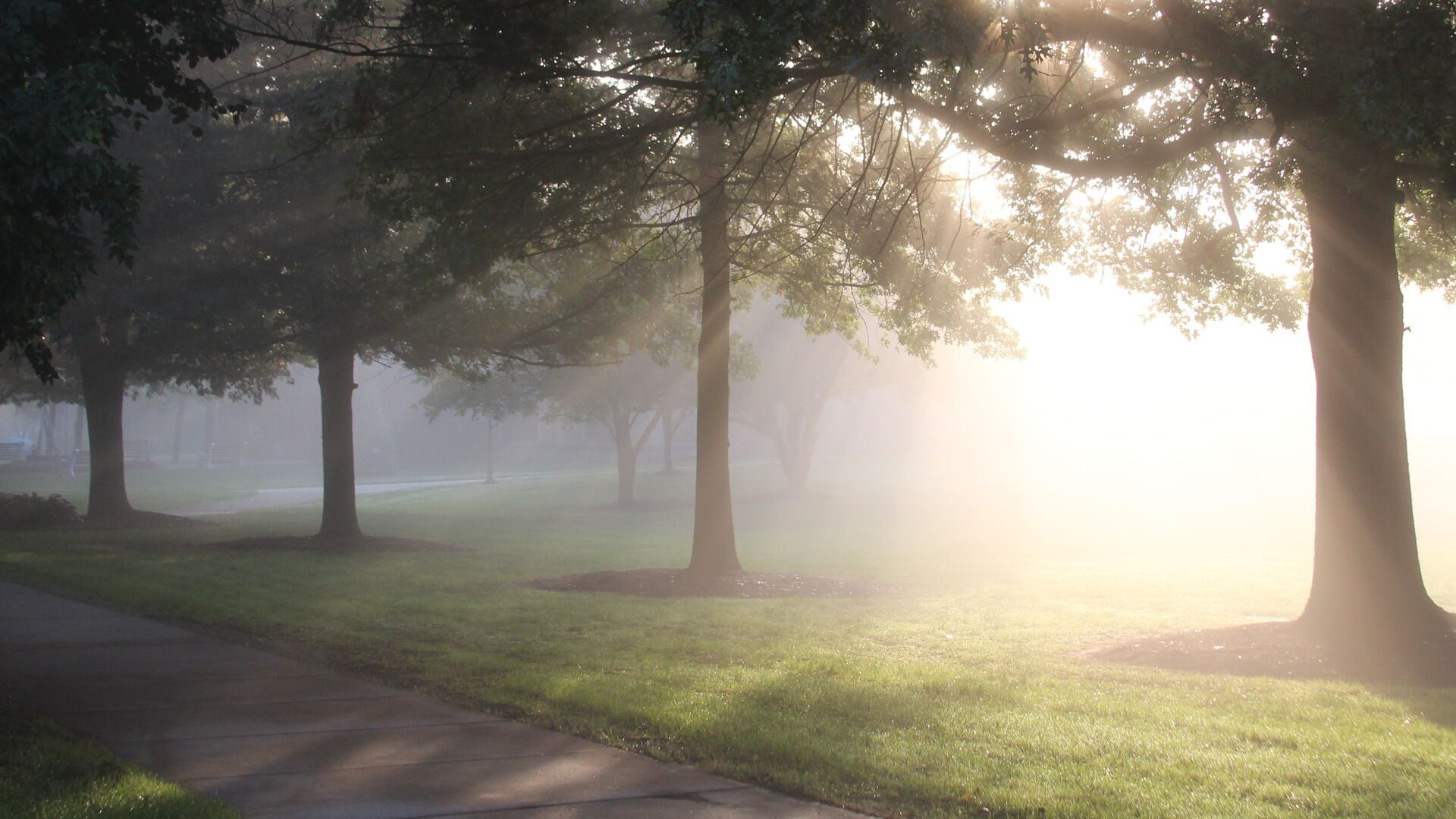 Core Beliefs
We believe in God the Father, the Son, and the Holy Spirit.
We believe that Jesus Christ the Son suffered in our place on the cross, that He died but rose again, that He now sits at the Father's right hand until He returns to judge every person at the last day.
We believe in the Holy Scriptures as the inspired and inerrant Word of God.
We believe that by the grace of God every person has the ability and responsibility to choose between right and wrong, and that those who repent of their sin and believe in the Lord Jesus Christ are justified by faith.
We believe that God not only counts the believer as righteous, but that He makes such persons righteous, freeing them from sin's dominion at conversion, purifying their hearts by faith, perfecting them in love at entire sanctification, and providing for their growth in grace at every stage of spiritual life, enabling them through the presence and power of the Holy Spirit to live victorious lives.
Our Philosophy
Educating the Whole Person
The philosophy of Houghton University, an educational institution of The Wesleyan Church, focuses on equipping students of all backgrounds for lifelong success as courageous servant leaders. Grounded in the liberal arts, Houghton develops the intellectual, spiritual, and physical capacity of the student through high quality educational and co-curricular activities that are customized to each person. This personalized experience is intentionally curated by attentive faculty and staff to facilitate the acceleration of a student's journey to fulfill their God-given potential.
Christ-centered Scholarship
The lifelong success of a courageous servant leader requires the highest quality preparation to navigate the complexities of our world today. As a Christian liberal arts college in the Wesleyan tradition, Houghton fosters the exploration and development of the range of resources that God has given to lead us into an ever deeper understanding of the Truth, including the Scriptures, Reason, the best of scholarship available today, the experience of God's people through the ages, and the Holy Spirit who was given to "guide us into all Truth." With this Christ-centered focus, Houghton University cherishes and strives to foster a hospitable space of civility and mutual respect where individuals can gain insight and life-giving critique from those whose thinking and experience is different from their own. It is Houghton's calling to steward this place of gracious dialogue for the good of the church, the academy and our world.
Community of Committed Believers & Guides
Students experience this through a personalized education, which is guided by the wisdom and attentive care of committed faculty and staff. A community of experts guides and supports students on a challenging, rich, and adventurous journey that enables them to realize their God-given potential. As each student comes to this community with unique abilities and calling, these committed believers and subject matter experts foster an intellectually rigorous and customized academic plan that will alter the trajectory of students' lives and those of the family and society around them. This education reveals the richness of human experience and the natural world, expands vision, and opens minds to previously unimagined possibilities for students' lives.
Equal Employment Opportunities
Houghton University is a Christian college of the liberal arts and sciences, sponsored by the Wesleyan Church.  Houghton asserts its right to employ persons who subscribe to the intent, mission, Statement of Faith, and Community Responsibilities of the college.
The College complies with all federal, state and local non-discrimination in employment laws and encourages the application of females and under-represented populations.   For a complete copy of our non-discrimination policy, please see the attached.
Houghton University is fully committed to a culturally diverse faculty, staff and student body. Successful candidates will evidence similar commitments.
FAQs
What should be included when I apply for an open position?expand_more
Requested application materials include a cover letter, resume, three references, and answers to questions detailed in the individual job posting.
Once I apply, how soon can I expect to hear back from Human Resources to know that my application materials have been received?expand_more
In most cases you should expect to hear a response within two weeks.  It really depends upon the number of open positions, the availability of department managers, and time of year that the application materials were submitted.  We contact applicants directly either by email, letter, or phone to confirm receipt.
Is there a closing date for applications?expand_more
All jobs are open until filled or unless otherwise noted. Houghton reserves the right to fill or change open positions without prior notice.
How do I know if a job I see listed is still available?expand_more
Jobs listed on the website are currently available. On occasion, due to a high volume of application materials received for a certain position, we may remove the posted job description from the website once we begin the interviewing process. Please also keep in mind that some positions take longer to fill than others.
If I've previously applied for a position at Houghton do I need to submit another set of application materials?expand_more
Yes, please submit a complete application for the position you are applying for, even if you have applied for another position recently.
How is the rate of pay determined for an open position?expand_more
Each position at Houghton University is assigned a pay range based on pay for comparable positions in the job market. The pay rate for a new employee is based on applicable background and experience, as well as comparison with the pay rates of other college employees.
Can I get a listing of all positions currently available?expand_more
All current job openings are posted on this Employment webpage.