Why Houghton University?
Since 1883, Houghton University has been providing an academically challenging, Christ-centered education in the liberal arts and sciences to students from diverse traditions and economic backgrounds. Houghton remains focused on preparing and equipping students to serve God fully and faithfully in and labor as scholar-servants in a changing world.
Our small size and nationally recognized academics give you a top-notch Christian education, while our stellar alumni placement rate indicates how prepared our students are for the next step in their careers.
Discover the key facts
Total Enrollment
---
775 Undergraduate*
37 Graduate*
*Fall 2023
Student Profile
---
3.6 average high school GPA*
*Fall 2023, Undergraduate, Houghton, NY
Graduation Rates
---
57% four-year graduation rate*
63.8% six-year graduation rate*
77.2% retention rate+
*Graduation rate: the percentage of students who begin as first-year students and graduate in either four or six years. The national average for six-year graduation rates is 59%; the national average for private colleges is 65%. Four year graduation rate as of 2018. Six year graduation rate as of 2016.
+2022 Retention rate: the percentage of first-year students who return for their second year. The national average is 80%; the national average for private colleges is 81%.
Nationally Recognized
---
#1 Christian College among Top Performers on Social Mobility of National Liberal Arts Colleges*
—U.S. News & World Report, 2022
View More Recognitions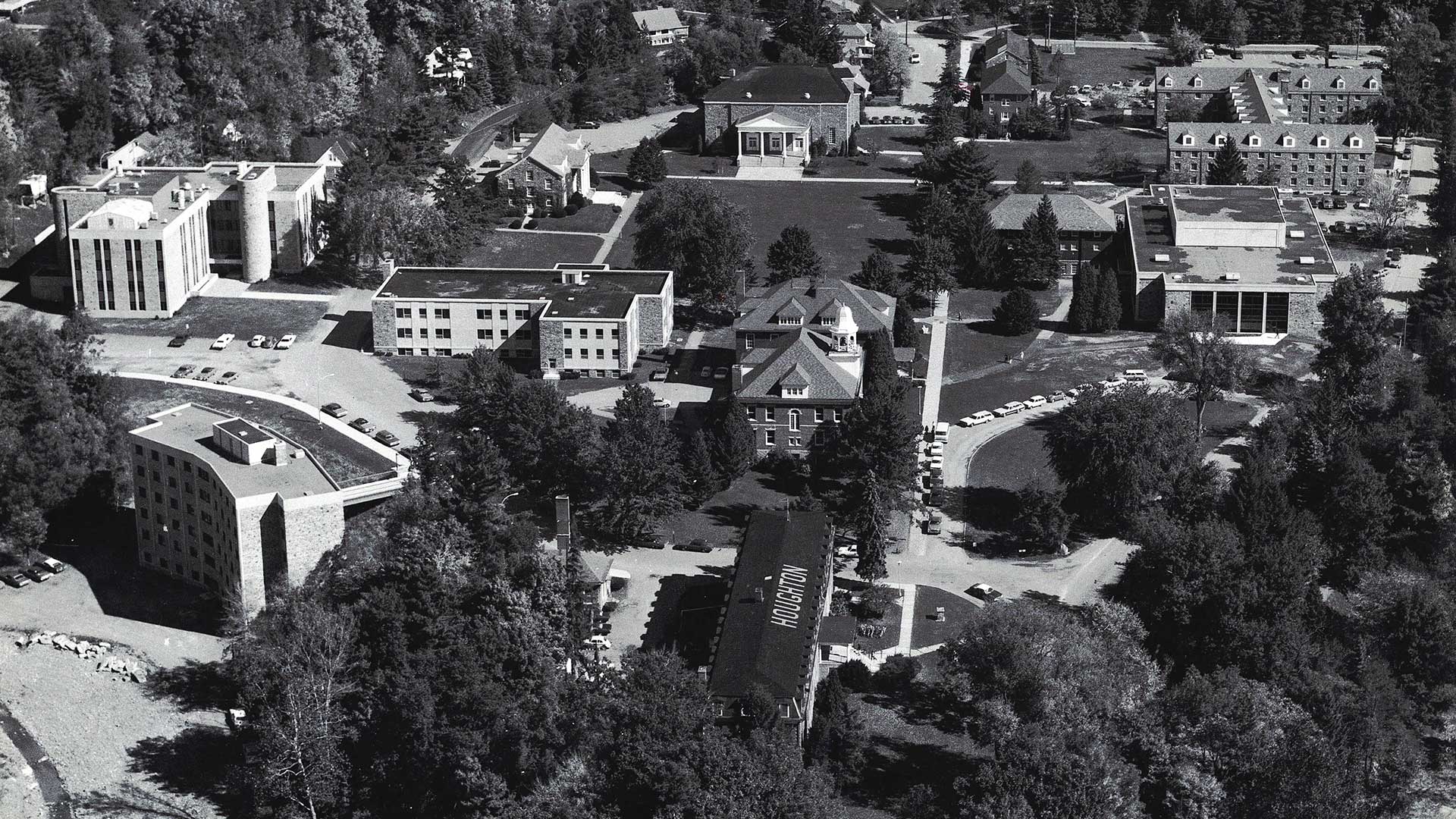 How it All Began
God is always surprising our world by starting large things in small places. Houghton University is one of those small places where, for more than 130 years, God has been doing very large things.
1883
Located in Houghton (Allegany County), this private, Christian, liberal arts college began in 1883 as a seminary (high school) under the Wesleyan Methodist Connection. Coeducational from its founding, Houghton operated as a secondary school for its first 15 years.
1899
A few college classes were offered.
1901
The college department's first diploma was awarded.
1908
Houghton acquired its first academically-trained president, James S. Luckey, who served until his death in 1937.
1923
Houghton University received its provisional charter from New York State and awarded its first 19 baccalaureate degrees two years later. A permanent charter was granted in 1927, and accreditation by the Middle States Association of Schools and Colleges came in 1935.
1972
Stephen W. Paine succeeded Luckey and served as president until 1972. Under Paine's leadership the college expanded from about 300 students to 1,200, necessitating the addition of new buildings, and the percentage of faculty holding earned doctorates tripled.
1976
College President Daniel R. Chamberlain oversaw the erecting of several other major campus buildings and an extensive adult degree-completion program. Houghton University continues its historical connection with the Wesleyan Church.
2006
The College named Dr. Shirley Mullen as the fifth president of Houghton University.
2021
Wayne D. Lewis, Jr. becomes Houghton University's sixth president.
A Message From Our President
---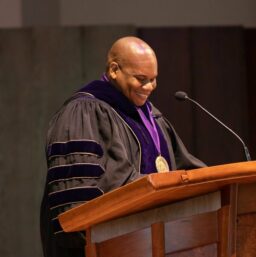 … I believe God is calling Christian colleges to lead in producing Christ-centered servant-scholars and servant-leaders from diverse backgrounds, who are well-prepared in their respective fields and disciplines and well-equipped for interdisciplinary thinking and problem-solving.

– President Wayne Lewis
Learn more about Houghton's sixth President
Mission Statement
Houghton University provides an academically challenging Christ-centered education in the liberal arts and sciences to students from diverse traditions and economic backgrounds and equips them to lead and labor as scholar-servants in a changing world.
Equal Opportunity
Houghton University admits students of any race, color, and national or ethnic origin to all the rights, privileges, programs and activities generally accorded or made available to students at the school. It does not discriminate based on sex, race, color, national or ethnic origin, or handicap in administration of its educational policies, admission policies, scholarship and loan options, and athletic or other school-administered programs.