Last summer, Dr. Torrance Jones, assistant professor of business and criminal justice, published his debut book, titled, Leading While Black: The Intersectionality of Race, Leadership, and God.
In his book, Jones suggests five leadership strategies for all aspiring leaders to consider for optimal public engagement in the modern world. Through these strategies, Jones highlights the significance of social identities in professional fields, and how the identities of Black Christians in particular have played a prominent role in their pursuit of executive positions.
Houghton University is so fortunate to have a faculty member with the sensitivity, skill, and insight to explore difficult questions involving leadership, race, and faith. I'm pleased to say that whether he is teaching our MBA students or undergraduates, Dr. Jones brings the same level of depth and understanding that he demonstrates in this recent book.

Mark Borchert, Professor of Business and Communication, Dean of Management and Creative Arts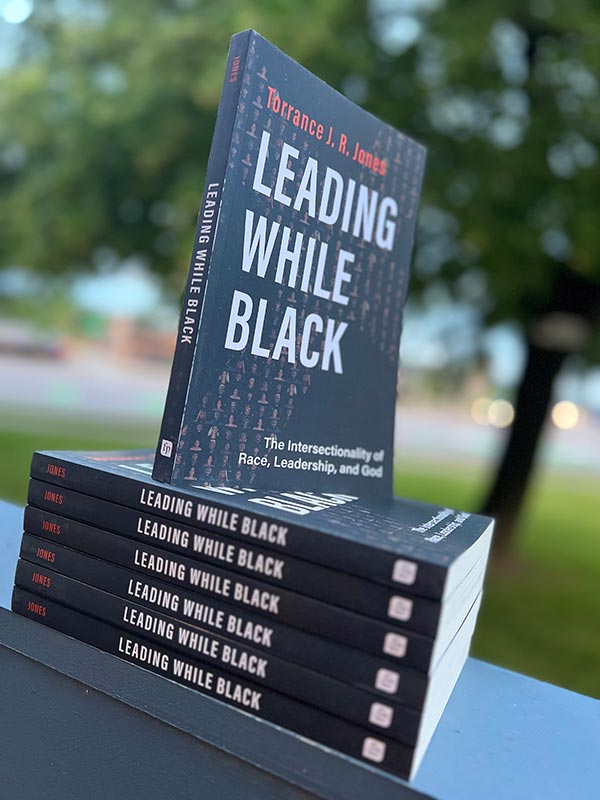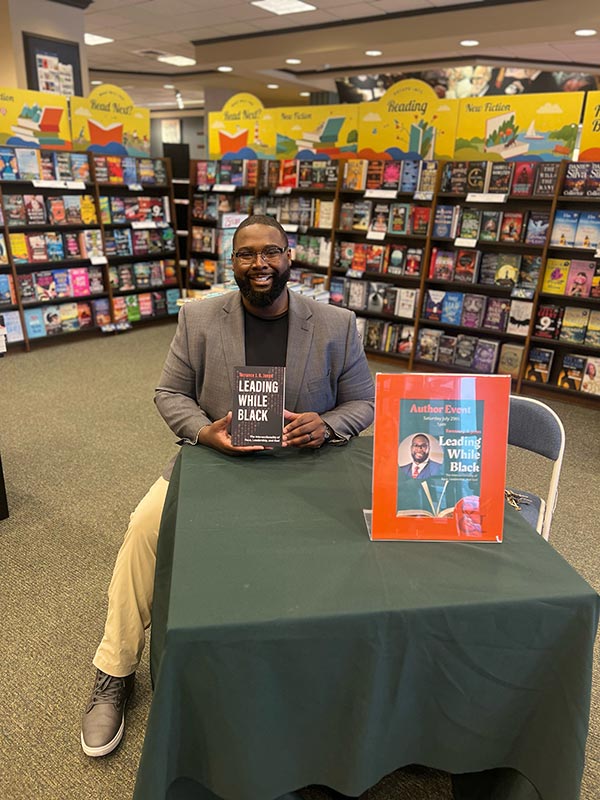 Since the book's release, Jones has keynoted the 2023 "Until Justice Just Is" event for the YWCA of Rochester and Monroe County, New York, as well as hosted his first "In-Store" book signing at the Greece Ridge Center Mall.