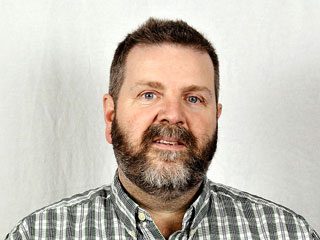 Martin Coates
Assistant Professor of Education; Field Placement Officer; Assessment Coordinator
Why I Teach at Houghton
I work with future teachers both at the beginning of their college career and at the end, as they prepare to enter the profession. Watch them grow and become teachers is rewarding and inspiring, and teaching at Houghton allows me to be open about my faith and how it impacts me in the classroom.
Education
M.A., SUNY Brockport (2004)
B.S., SUNY Brockport (1993)
Courses Taught
EDUC 114 – Mathematical Concepts and Reasoning
EDUC 202 – Topics in Professionalism
EDUC 400 – Student Teaching and Certification Orientation
EDUC 408 – Inclusive Childhood Student Teaching
Other Interests/Hobbies/Enjoyments
When I'm not at work, I'm usually serving at my church or a local nonprofit, traveling, or cutting the grass (or maybe shoveling snow).
LinkedIn Profile