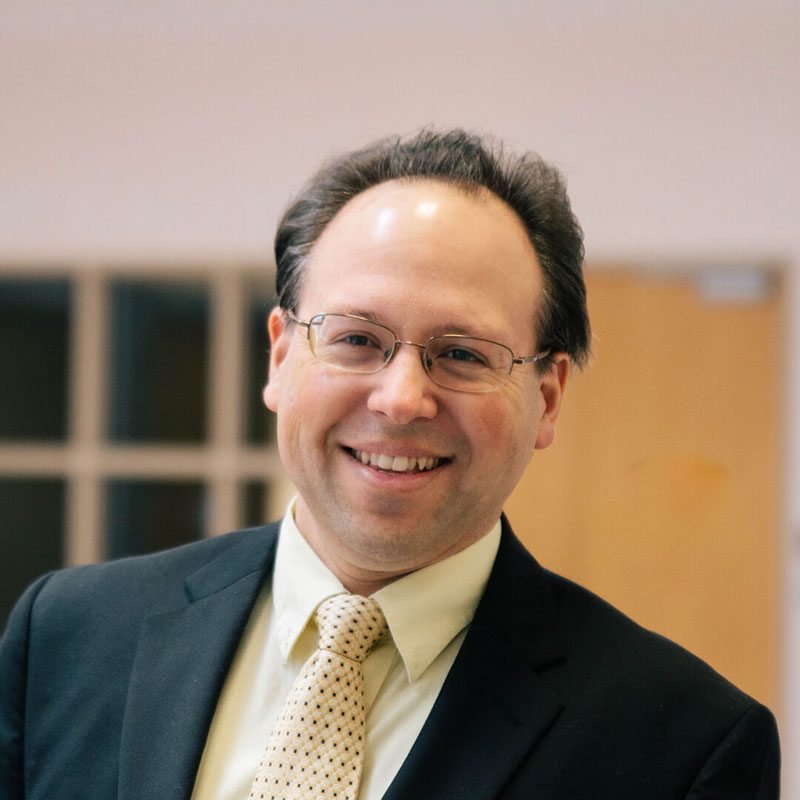 William Newbrough
Professor of Piano and Director of Piano Studies; Horne Blanchard Chair of Music
Dr. William John Newbrough is Professor of Piano and Director of Piano Studies at Houghton University, NY, and is a piano faculty member at the Csehy Summer School of Music.  He was awarded the Horne Blanchard Endowed Chair of Music at Houghton College in 2014, and was named the Mabel Barnum Davidson Distinguished Professor of Fine Arts in 2012.  He has earned the Artist Diploma, Doctor of Musical Arts degree, and Master of Music degree from the Peabody Conservatory of Music/ Johns Hopkins University in Baltimore, MD, and the Bachelor of Arts degree with honors from the University of California at Berkeley.  Newbrough studied piano with Leon Fleisher, Haggai Niv, Yoheved Kaplinsky, Dominique Weber, and Gilbert Kalish, and has participated in master classes with Richard Goode, Earl Wild, and Malcolm Bilson.
A veteran performer, Newbrough has won many international and national piano competitions and performed in numerous solo, chamber music, and concerto engagements in the United States, Canada, Mexico, England, France, Belgium, The Netherlands, Russia, South Korea, and Australia.  Highlight venues have included Carnegie Hall, the Sydney Opera House, the French embassy in Washington, D.C., the Van Cliburn Piano Institute, the Dame Myra Hess Series in Chicago, the Chopin Foundation in San Francisco, and Artist Series performances with the Syracuse Symphony Orchestra.  Newbrough was the only American of nine pianists worldwide chosen to perform at the prestigious Franz Liszt International Masterclasses and Festival in Utrecht, The Netherlands.
Newbrough has performed multiple times on the acclaimed television series "Grand Piano," and he was featured on "Great Discoveries" on the Discovery Channel.  Many of his performances have also been broadcast on radio.  Newbrough has been a recipient of many musical awards, including the Yale Gordon Honorary Medallion in Music, an Eisner Award, and BPAC Artist of the Year.  Most recently, he was named a Steinway Artist, he won first prize at The American Prize, and his latest CD became eligible for a Grammy nomination.
In addition to being a classical pianist, Newbrough performs his own hymn arrangements in churches, colleges, and charity and benefit concerts.  He acknowledges that his performance ability is entirely a gift from the Lord.  Some of the churches at which he has played include the Crystal Cathedral in Los Angeles, Coral Ridge Presbyterian Church in Florida, Moody Church in Chicago, First Baptist Church in Atlanta, and First Baptist Church in Anchorage, Alaska.  He has three sacred piano CDs, "The Sacred Tradition," "Benediction," and "Acclamation" on the Mark Custom Recordings label, and a full-length production DVD also entitled "Benediction."
Bill lives in Houghton, NY with his wife, Julia, and daughters, Julianna and Daria.
Education
A.D. in Piano Performance | Peabody Conservatory of Music, Johns Hopkins University (2000)

D.M.A. in Piano Performance | Peabody Conservatory of Music, Johns Hopkins University (1998)

M.M. in Piano Performance | Peabody Conservatory of Music, Johns Hopkins University (1995)

B.A. in Music, With Honors | The University of California at Berkeley (1994)
Publications & Presentationsexpand_more
Sacred arrangement of "Total Praise" by Richard Smallwood
Sacred arrangement of "Rise Again" by Dallas Holm
Sacred arrangement of "Eternal Life: A Prayer by St. Francis of Assisi" by Olive Dungan.
"Benedictus in Musica: A Reflective Study of Sacred Themes and Inspirations Within the Art of Classical Piano Music." Tenure Document.
Copies of sacred DVD, CDs, solo piano hymn arrangement, and doctoral dissertation have all been submitted for registration of copyright at the Library of Congress.
Program notes/ research writing for recitals, CD liner booklets, etc.
Sacred arrangement of "The Lord's Prayer" by Albert Hay Malotte
Other music arrangements (primarily sacred repertoire) ongoing
"A Stylistic Survey of the Concert Etude for Solo Pianoforte (with a Comprehensive Catalogue)" Doctoral dissertation, with future expansion into a book.
Writer and editor on music, and published author on other subjects (commercial aviation)
Researchexpand_more
Russian Music and Literature
Obscure Romantic Piano Literature
Historical Hymn Writers
Electronic Keyboards
Aviation
Performancesexpand_more
Carnegie Hall, National Sacred Honor Choir, Beethoven Choral Fantasy
Sydney Opera House, Australia Concert Tour, Rachmaninoff 1st Piano Concerto
French Embassy in Washington, D.C.
Van Cliburn Piano Institute in Fort Worth, Texas
Dame Myra Hess Series in Chicago
Chopin Foundation in San Francisco
Franz Liszt International Masterclasses and Festival in Utrecht, The Netherlands
Artist Series Performances with the Syracuse Symphony Orchestra
Numerous solo, chamber music, and concerto engagements in the United States, Canada, Mexico, England,

 

France, Belgium, The Netherlands, Russia, South Korea, and Australia

 

Church performances at Crystal Cathedral in Los Angeles, Coral Ridge Presbyterian Church in Florida, Moody Church in Chicago, First Baptist Church in Atlanta, and First Baptist Church in Anchorage, Alaska
"Grand Piano" Television Series
"Great Discoveries" on the Discovery Channel
Three sacred piano CDs, "The Sacred Tradition," "Benediction," and "Acclamation" on the Mark Custom Recordings label, and a full-length production DVD also entitled "Benediction."
Honors and Awards
1st Prize, The American Prize, Concerto Division
Steinway Artist, Steinway & Sons
Acclamation CD eligible for a Grammy nomination
Horne Blanchard Endowed Chair of Music, Houghton University
Mabel Barnum Davidson Distinguished Professor of Fine Arts Award, Houghton University
Elected Member of the Society of Pi Kappa Lambda
Recipient of The Kate Neal Kinley Memorial Fellowship, University of Illinois
Van Cliburn Scholarship and Liberace Foundation Scholarship at Peabody
The Peggy and Yale Gordon Charitable Trust Honorary Medallion in Music
Rose Marie Milholland Award in Piano–selected by Faculty and Deans of Peabody
U.C. Berkeley Eisner Award for Outstanding Creative Achievement in Music
BPAC Artist of the Year Award
Presidential Academic Fitness Award
Courses & Ensembles Taught
•  Applied Major, Minor, and Elective Piano Studio Lessons (Graduate and Undergraduate) (In person and online)
•  Piano Proficiency Lessons (In person and online)
•  Piano Ensemble (Graduate and Undergraduate) (In person and online)
•  Piano Literature (In person and online)
•  Keyboard Service Playing (In person and online)
•  Chamber Music (In person)
•  Musicianship III/IV (In person and online) incl. Flipped Classroom applications); Musicianship Development: Advanced Tonality; Aural Skills III/IV (In person)
•  Music Fundamentals Review (In person)
•  Form and Analysis (In person)
•  Music & Listening: An Intro (In person)