Houghton University recently received a gift and commitment totaling $1 million from alumni Daniel and Brenda (Cummings '75) Dix '76. This gift, the capstone of nearly forty years of generosity to Houghton, will assist in significantly growing the Athletics endowment fund, enable completion of vital Athletics capital projects, establish endowed students scholarships, invest in biochemistry and more. With wide impact across campus that will affect the lives of current and future generations of Highlanders, the Dix family's legacy is vital to supporting academic and cocurricular educational experience at Houghton University.
"Athletics has played a very important role in our family," states Dan Dix '76. "After playing for a Christian coach and with Christian players [at Houghton], they told me how much they preferred to play on their Houghton teams. Playing sports has provided memories, friendships and experiences that will benefit them the rest of their lives. The Lord has richly blessed our family, and we are pleased to support Houghton athletics so more kids might have similar experiences."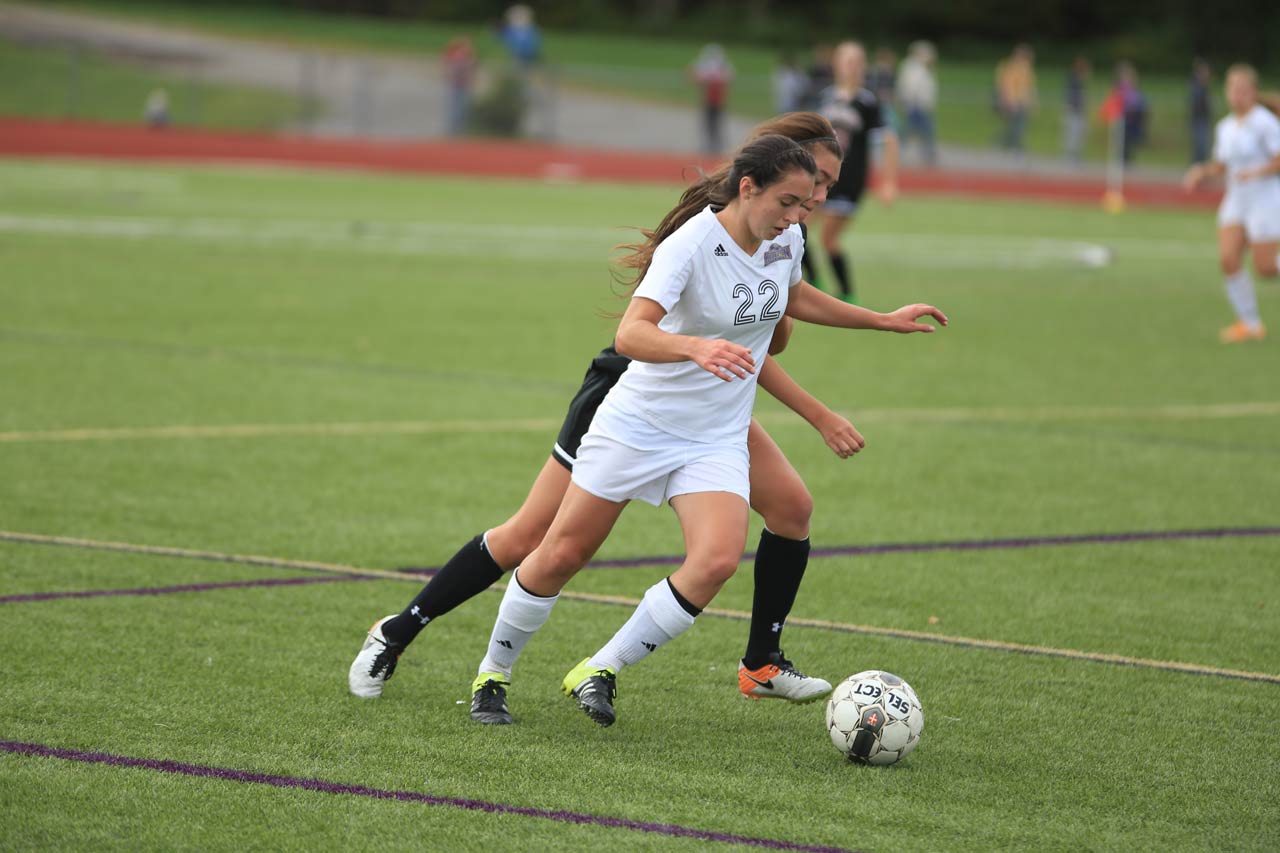 "I have many fond memories of Houghton University Athletics," remarked Brenda (Cummings '75) Dix. "My family moved to Houghton in 1962, back in the Purple/Gold days. We were staunch Purple fans! My mother played [on an] intramural team in Bedford gym! By the time I got to college, intercollegiate sports had begun. The camaraderie of playing with Christian teammates and traveling to games and tournaments was a great experience."
The Dixes' gift helps bolster the future of Highlander Athletics. In addition to creating endowed funds for Men's Basketball and Women's Soccer and funding the Men's Soccer endowment, the couple also determined to grow the general Athletics Endowment, ensuring their annual gift will be funded in perpetuity. Beyond support of athletic teams, the Dix family's gift provides for vital capital improvements for the Nielsen Center, including new bleachers and sound system, as well as completion of paving projects around the Kerr-Pegula Athletic Complex.
"I can't express enough how grateful we are for the support from Dan and Brenda Dix for both Houghton Athletics and the college," says Matthew Webb, Houghton University Director of Athletics. "The impact of their gift on what we are able to do for the department and the direct impact it has on the student athlete experience is significant. It was a pleasure and honor to have had all three of their children come through Houghton and participate in athletics during their time here. It was an additional privilege to have been able to coach their son Michael during his tenure at Houghton and get to know the Dix family better during that time. We are privileged and blessed to have them support us as they have done."
Along with supporting Highlander Athletics, the Dixes contributed to the Professor Robert Cummings Scholarship, a gift with deep personal significance to the couple. This endowed scholarship fund provides financial aid to students who demonstrate significant financial need and is named in honor of Brenda's father, a long-time Houghton professor of foreign languages. In addition to support of student scholarships, the Dixes have also created an endowed fund to support the acquisition of equipment for Houghton's biochemistry program, Dan's college major.
"The Cummings and Dix family have a long legacy in athletics," states Skip Lord, National Director of Athletics Engagement, who worked with the Dixes on this project. "Brenda's mother, Marion (Thornton '47) Cummings, was a star athlete in the Purple/Gold era. Brenda's brother, Stephen Cummings '71, played on Houghton's first intercollegiate basketball team. All three Dix children, Rebecca '09 (Women's Soccer), David '11 (Men's Basketball) and Michael '13 (Men's Soccer), were intercollegiate athletes. Brenda, too, played varsity volleyball and basketball. Dan served as the Chair of the Athletics Advisory Board. The Dixes understand and have lived the Houghton model of the Christian scholar-athlete, and their generosity to the College has reflected that over the years. We are deeply indebted to them for this wonderful blessing."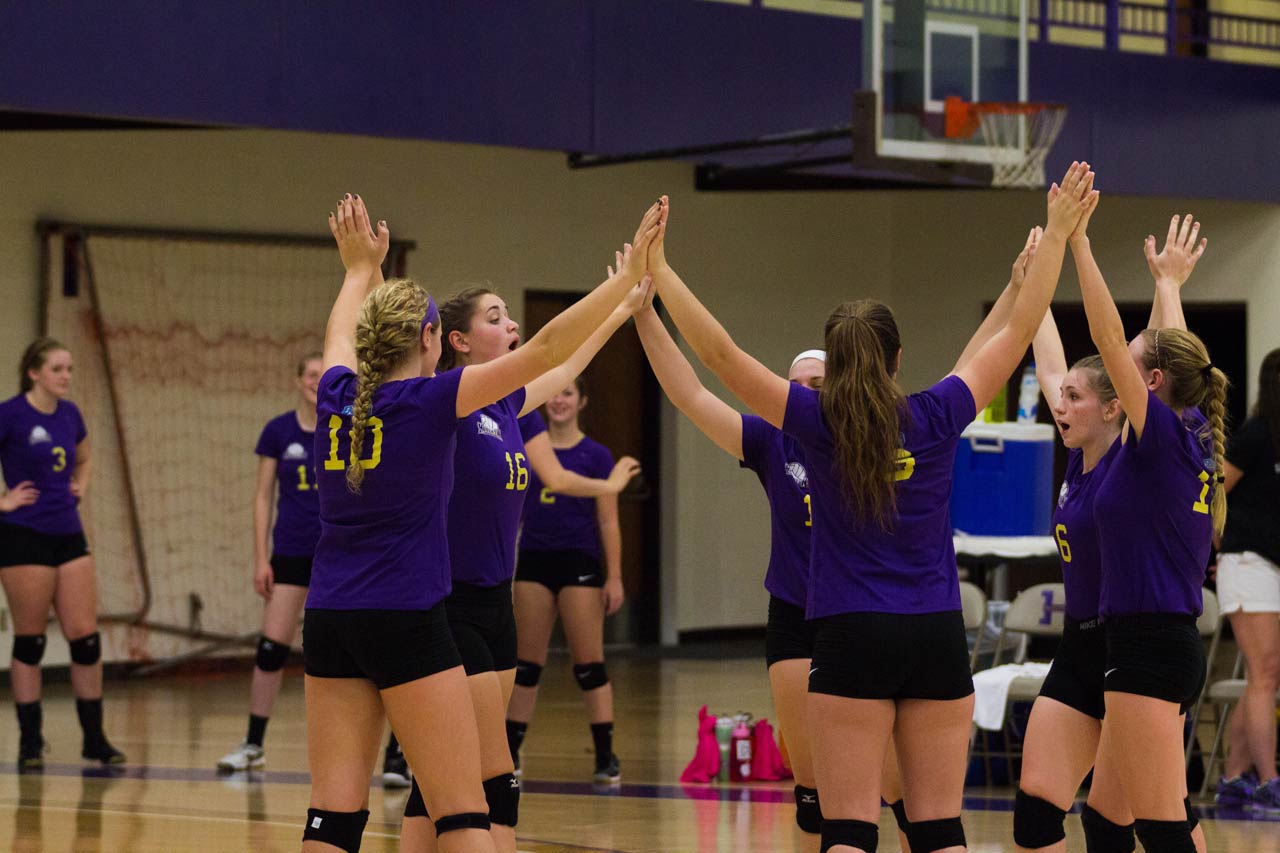 ---
About Houghton University
Houghton University is a nationally ranked Christian college of the liberal arts and sciences and the best-priced Christian college in the nation. With an enrollment of nearly 1,000 students, Houghton has equipped graduates for lifelong success since 1883 through customizable programs offered in Houghton and Buffalo, N.Y., and online. The College offers more than 50 undergraduate in-person and online programs, including Equestrian Management, Data Science, Engineering and Christian Ministries, as well as graduate programs in business, education and music.