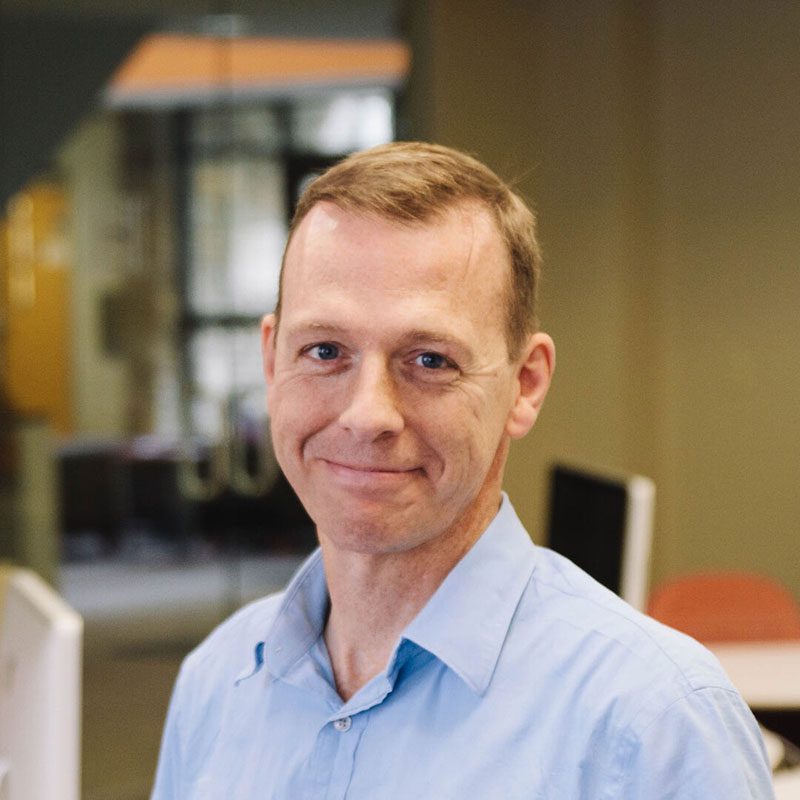 David Huth
Professor of Visual Communication and Media Arts
Dave has worked as a comic book colorist, a children's book salesperson, a strawberry picker, and a freelance window dresser. A BA in art from Houghton College was followed by a rewarding gig in journalism as staff artist at an independently owned, community active newspaper.
Dave joined Houghton's public relations staff as graphic artist and college photographer. He co-taught a course with legendary sociology professor Richard B. Perkins, thus becoming infected with a love for the classroom. Dave completed an MFA in Computer Graphics Design and was an adjunct at various schools before joining Houghton's communication faculty in 2006.
Dave's research and creative exploits are in digital video and personal media, especially media distributed online in a way that amplifies voices traditionally excluded from public discourse. Video blogging, digital storytelling, and the ever-expanding universe of person-centered mass communication remain driving passions. He's written a chapter in a book and shared his ideas at conferences.
Dave's wife Lori Huth is a faculty colleague, and they've just begun raising a daughter. Dave enjoys running, hiking, devouring the novels of Douglas Coupland, admiring the films of Martin Scorsese, and exploring religious faith with members of his church. Dave also has been known to appreciate the occasional slice of gourmet veggie pizza. You can follow Dave's creative muse at http://davehuth.com.