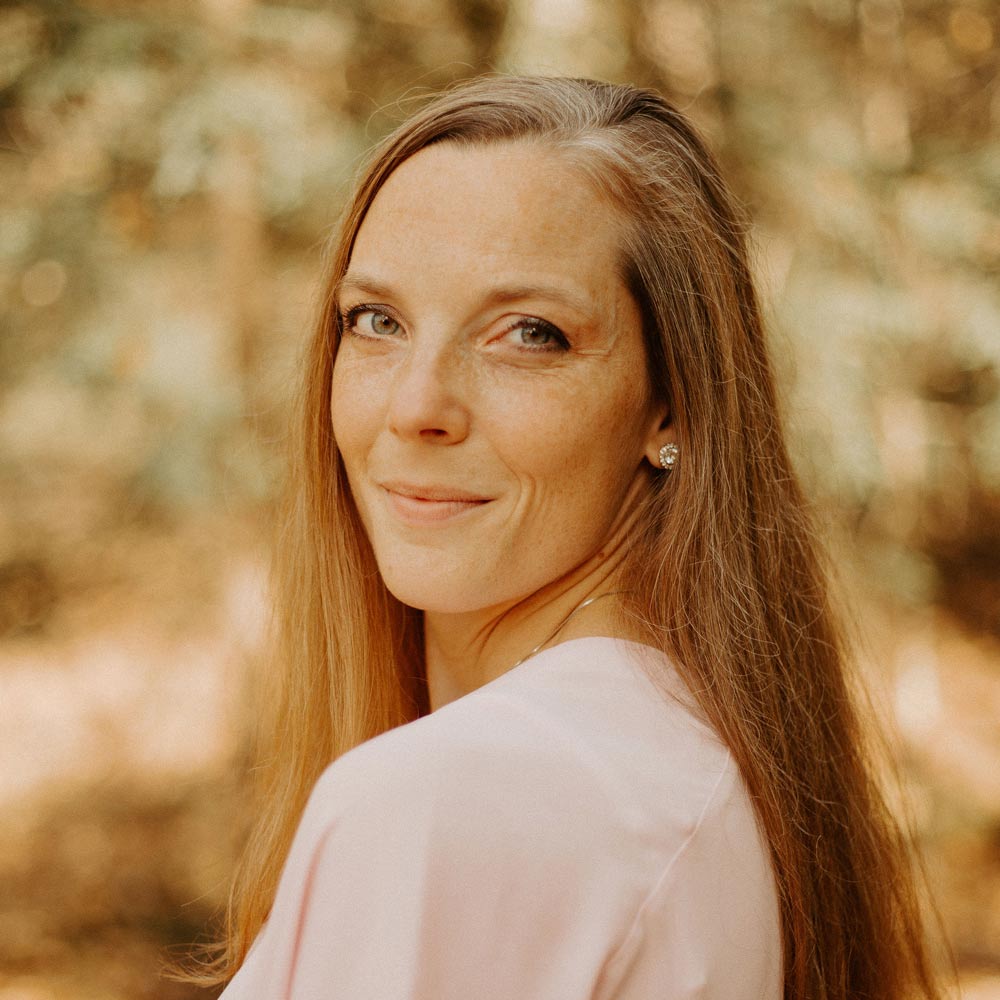 Kimberly Prins Moeller
Associate Professor of Voice
Center for the Arts Room 224
Teaching Philosophy
The essence of integrating faith with knowledge and learning for me is the concurrent development and nurturing of the head and the heart. As a teacher in the performing arts, I invite and expect my students to engage deeply with material, applying their intellect as well as their emotions and spirit to their study of concepts and characters. I strive to guide students as they explore their individual instruments and encourage them to share their gifts in ways that are meaningful for them and for others. As students feel free to reveal their hearts, their intentions as performers become more authentic and clear, and their passion for both artistic excellence and honest expression of their faith expands. I aim to provide students with the tools to not only sing freely but to discern helpful information from harmful in their further studies and experiences. Being a committed Christian in the performing arts often means facing a great deal of darkness, but it is my hope and desire that my students will emerge with full awareness of the capabilities of their voices, a sense of where they as singers fit within the musical realm, and a personal conviction to use their voices to express their faith and impact their communities.
Education
D.M.A., Voice Performance, University of Arizona (2014)
Professional Performance Certificate, Voice Performance, Penn State University (2012)
M.A., Voice Performance, Montclair State University (2010)
B.Mus., Vocal Music Education, Houghton College (2001)
View Dr. Prins Moeller's Website
Publications & Presentationsexpand_more
Publications
Studies for Advanced Piano Technique in an Approachable Manner (Elizabeth Tufankjian), Vocal Consultant [expected release 2018].
Review: Dangerous Rhythm (Richard Barrios. New York, NY: Oxford University Press, 2014). The Society for American Music Bulletin (May 2015).
Review: Lotte Lehmann in America (Kathy H. Brown. Missoula, MT: The College Music Society, 2012). The Society for American Music Bulletin (Jan. 2015).
Presentations
"New Voices: A Context For and Sampling of Song Cycles by Vancouver Composers Since 2005." Hawaii International Conference on Arts and Humanities (Jan. 2015).
Researchexpand_more
Contemporary art song of North American female composers
Functional voice training
Vocal anatomy and health for the hybrid singer
Performancesexpand_more
Soloist, Messiah (Handel), American Chamber Orchestra, Hawthorne, NJ (Dec. 2012-2017)
True Concord Voices & Orchestra (season performances, 2014-present)
Soloist, Requiem (Duruflé), Lakeshore Chorale, Sheboygan, WI (Feb. 2016)
Solo recital, Christ Church United Methodist Concert Series, Tucson, AZ (Feb. 2015)
New Directions in Song, Tucson Desert Song Festival, Tucson, AZ (Jan. 2015)
Soloist, Christmas Oratorio (Saint-Saëns), Green Valley Comm. Chorus, Green Valley, AZ (Dec. 2014)
Soloist, Magnificat (Vivaldi), Dove of Peace Lutheran Church, Tucson, AZ (Dec. 2014)
DMA Lecture Recital, University of Arizona, Tucson, AZ (Nov. 2014)
World Premiere, Hosanna to Life (Eric Ewazen), Studio City, CA (July 2014)
Soloist, Requiem (Mozart) and Choral Fantasy (Beethoven), Carnegie Hall (March 2014)
Prince Orlofsky, Die Fledermaus (J. Strauss), Univ. of Arizona Opera Theatre (Nov. 2013)
Soloist, Requiem (Mozart), Rochester Oratorio Society (Oct. 2013)
Sorceress, Dido and Aeneas (Purcell), St. Andrew's Bach Society (Aug. 2013)
Honors & Awards
Outstanding Graduate Student in Music, Montclair State University (2010)
Member, Alpha Epsilon Lambda
Member, Pi Kappa Lambda
Competitions
Semi-finalist, the American Prize in Voice: professional art song division (July 2020)
Semi-finalist, the American Prize in Voice: professional art song division (July 2015)
Semi-finalist, Southwest Opera Competition (Jan. 2015)
Honorable Mention, Quest For The Best, Opera Guild of Southern Arizona (March 2014)
Honorable Mention, NATS Valley of the Sun, Division 6MW (Feb. 2013)
Winner, NATS Allegheny Mountain Region, Upper Advanced Division (Nov. 2011)
1st Place, NATS-NYC, Upper Advanced Division (Nov. 2010)
1st Place, NJ NATS, Upper Advanced Division (Feb. 2010)
2nd Place, NATS-NYC, Lower Advanced Division (Nov. 2008)
Professional Memberships/Associations
National Association of Teachers of Singing
Courses & Ensembles Taught
Applied Voice
MUS 219 & 220 – Foreign Language Diction
MUS 472 & 572 – Vocal Pedagogy (undergraduate and graduate)