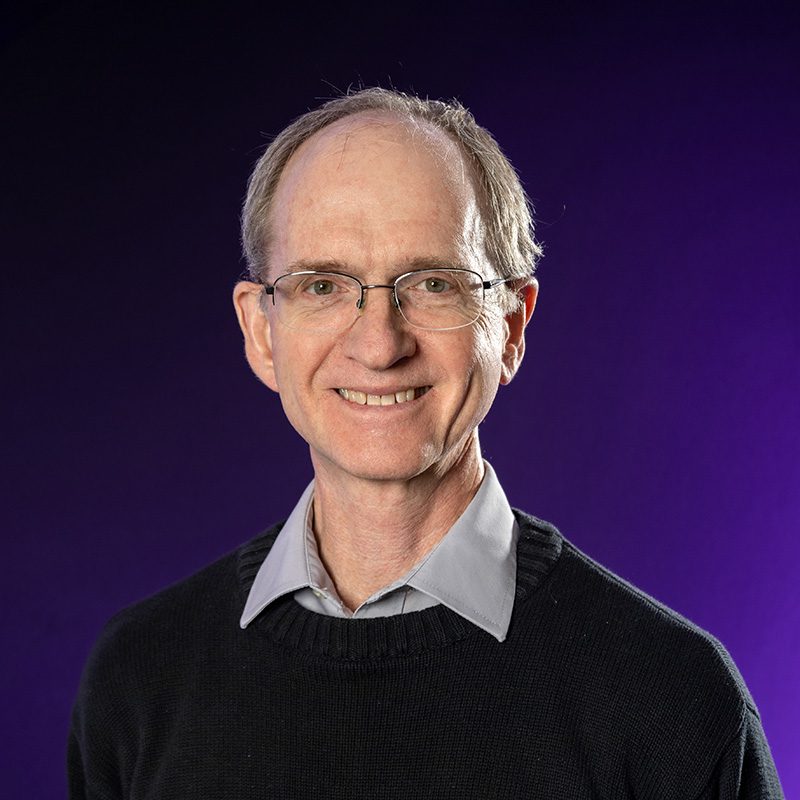 Marcus Dean
Professor of Global Studies and Missions, Director of Off-Campus Studies
Teaching Philosophy
As I teach at Houghton, my goal is to help students connect course content to everyday life. My education alternated between degree programs and different life and ministry experiences. This back-and-forth interaction enabled me to make connections between learning and life. I value that students at Houghton are connecting what they learn with real-world experiences as part of their majors.
Also, in the classroom I endeavor to guide students in grasping the connection between faith and culture. We need to understand how our culture interacts with living out our faith. I desire that students come to see how the area of Intercultural Studies relates to living out our faith and making Christ known in whatever intercultural context we are in. This is equally true for the student of missions as it is for those who are living as Christians in any setting. At the base of it all, we can look to Jesus, who is in fact the ultimate example of learning to live and serve in a second culture. Likewise, we can learn from God's people throughout the Bible who interacted in other cultures while representing God and his kingdom.
Education
Ph.D., Trinity International University (2001)
M.Div, Th.M. Asbury Seminary (1987, 1988)
B.A., Indiana Wesleyan University (1981)
Courses Taught
Intercultural Competencies
Cultural Anthropology
Intercultural Communication
Missions and the Global Church
History of the Global Christian Movement
Culture Change and Globalization
Professional Members/Associationsexpand_more
Evangelical Missiological Society
American Society of Missiology
Professional Experience/Achievementsexpand_more
Served as book review editor of Evangelical Missionary Quarterly from January 2013 to October 2017.
For 2016-2017 served on the steering committee for the Eastern Fellowship of the Association of Mission Professors, affiliated with the American Society of Missiology.
For 2017-2020 serving as the Northeast Region coordinator (vice-president on the National Board) of the Evangelical Missiological Society.
Served with Global Partners, Wesleyan Church Missions, 1988-2003.  Lived and ministered in Mexico, Colombia, and Puerto Rico.
Research Interestsexpand_more
The intersection of Culture and Christianity
Intercultural Relationships
Intercultural Adjustment
Publications/Conferencesexpand_more
Edited Book: Communication in Mission: Global Opportunities and Challenges. No 30 Evangelical Missiological Society Series, William Carey Library. October 2022. Editorial team: Marcus Dean, Scott Moreau, Sue Russell, and Rocelle Scheuermann.
Article: A Case Study in Indigeneity in the Philippines: Looking Back at a 1930s Effort to Do Missions Using Indigenous Church Principles. Published in International Bulletin of Mission Research, June 2022, Online first.
Book Review: A Long Walk, a Gradual Ascent: The Story of the Bolivian Friends Church in its Context of Conflict. Published in Religious Studies Review, December 2021, Vol 47, No, 4.
Book Review: Missional Theology: An Introduction. Published in Evangelical Missions Quarterly, October 2021, Vol 57, No. 4.
Article: Globalization and the Language of Worship: Is the Spread of English a Boon or a Bane? Published in Global Missiology, January 2021, Vol. 18, No. 1. http://globalmissiology.org/
Book Review: Working Abroad with Purpose: The Way of a Tentmaker. By Glenn D. Deckert. (2019). Published in Evangelical Missions Quarterly, January 2020, Vol 57, No. 1.
Entry Contribution: Colombia, In the World Christian Encyclopedia, 3rd edition. Todd M. Johnson and Gina A. Zurlo, editors. (2020). Edinburgh University Press.
Article: "Cultural Self-awareness: A missing element in Intercultural Service." Published in Evangelical Mission Quarterly, July 2017, Vol 53, no 3. Online.
March 18, 2017. Presented at theNortheast Regional Conference of the Evangelical Missiological Society a paper titled: "John Chapter 4:  The Influence of culture on conversion."
April 14-16, 2016. Presented at The Arts: The Intersection of Aesthetic Expression, Christianity, and World Languages annual meeting of the Christian Association of World Language. Paper titled: "The Intersection of culture and language in worship."
September 18-20, 2015. Presented at the Controversies in Christian Mission annual meeting of the Evangelical Missiological Society. Paper presented at the regional EMS Conference: "Is Contextualization Becoming Irrelevant? The Impact of Globalization."
May 28-30, 2015. Presented at the On Knowing Humanity Conference, sponsored by Eastern University, a paper titled: "John Chapter 4:  Intersection of Culture and Conversion."
Article:  "Doing Missions as Participants in Diaspora." Published in Global Missiology, April 2015, Vol. 3, No 12. Online at http://www.globalmissiology.org/.
Article:  "Mutuality and Missions: The Western Christian in Global Ministry." Published in Missiology: An International Review, July 2013, Vol 41, No. 3.
March 22, 2013. Presented at Wesleyan Theological Society, a paper titled: "Holiness and Culture: A Perspective from Understanding Values and Purity."
Article: "The Missionary as Cultural Pilgrim." In Evangelical Missions Quarterly, January 2012, Vol. 48, No.1
Article:  "Becoming a True Cross-Cultural Friend." Published in Common Ground Journal: Perspectives on the Church in the 21st Century, Vol 4, No.1, Fall 2006. Online Journal of CanDoSpirit Network, Inc.