Houghton University announced the launch of the Kingdom Initiative, aimed at learning about, engaging with, and celebrating the rich cultural diversity of Houghton University and the Kingdom of God. As part of this initiative, the University has selected six students to serve as Student Kingdom Ambassadors.
We are pleased to launch Houghton's Kingdom Initiative and to welcome our new Student Kingdom Ambassadors. Addressing cultural diversity from a perspective that is distinctively and authentically Christian is more important today than ever before.  At Houghton, we will lovingly engage diverse communities, compassionately serve those who have been marginalized, and engage with diverse ideas and perspectives, all while refusing to compromise our commitments to Biblical truth and spreading the Gospel. I firmly reject the notion that recognizing and celebrating the diversity of God's people requires Christians and Christian universities to compromise who we are and what we believe.

Wayne D. Lewis, Jr., President of Houghton
The Student Kingdom Ambassadors program trains and supports a team of students who promote conversations about diversity and pluralism both inside and outside the classroom, and is overseen by Peter Meilaender, Dean of Religion, Humanities and Global Studies, Professor of Political Science, and Director of the Kingdom Initiative. "I am very excited to be working with this inaugural group of Kingdom Ambassadors," said Meilaender. "Our group of six ambassadors includes students from all four years of college, who bring a range of diverse life experiences both in America and abroad.  I have been especially impressed by their dedication to fostering honest conversations about diversity and equality, motivated by love and respect for all members of the Houghton community and aiming at a greater appreciation of God's kingdom in all its plurality and richness."
For students like Bethany Tubman '25 and Anna Lloyd '26, two of this year's ambassadors, the Kingdom Initiative offers the campus an opportunity to participate in these larger cultural conversations in ways that are only possible at a Christian university like Houghton. "I feel I bring a bit of hesitancy to discussions of diversity," says Lloyd. "This is a needed opportunity to create spaces for conversations from a distinctively Christian perspective."
Revelation 7:9 shows us that God made his people diverse on purpose and for a purpose. I'm excited to host events, with my fellow ambassadors, that encourage and empower Christians to open their hearts and minds to enter conversations about diversity so that we may achieve the unity John spoke of.

Bethany Tubman '25
Along with Tubman and Lloyd, this year's Ambassadors include Hannah Seow '24; Juliana Schmidt '25; Mary Blake '27; and Tobias Reiff '27.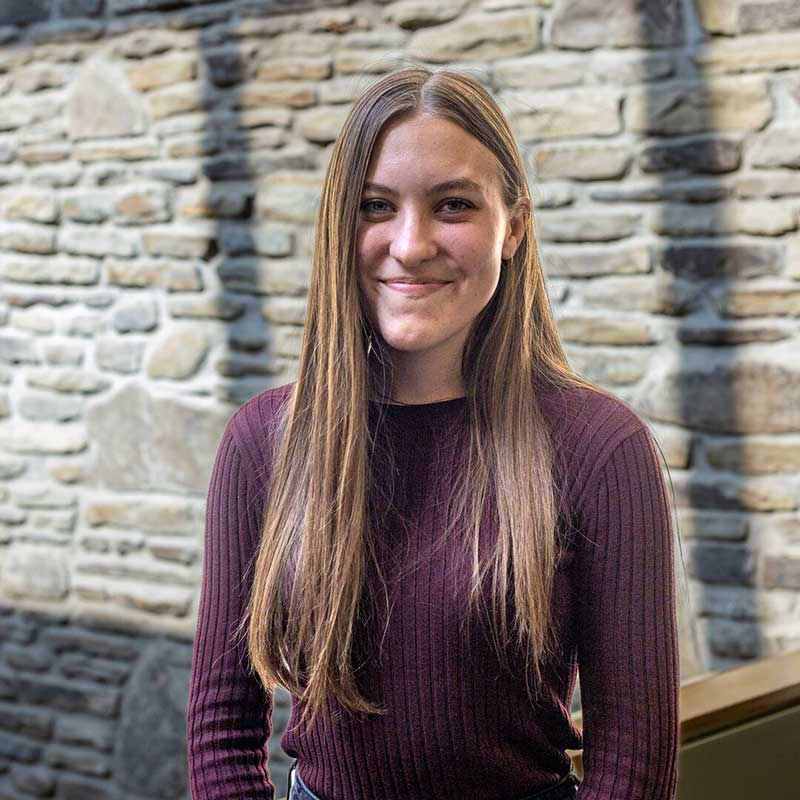 Anna Lloyd '26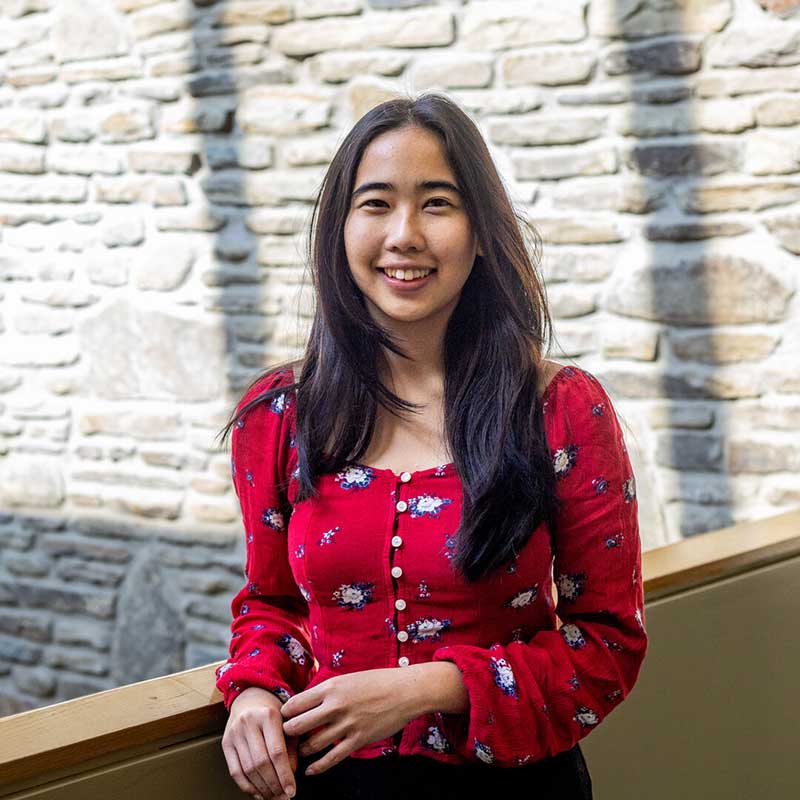 Hannah Seow '24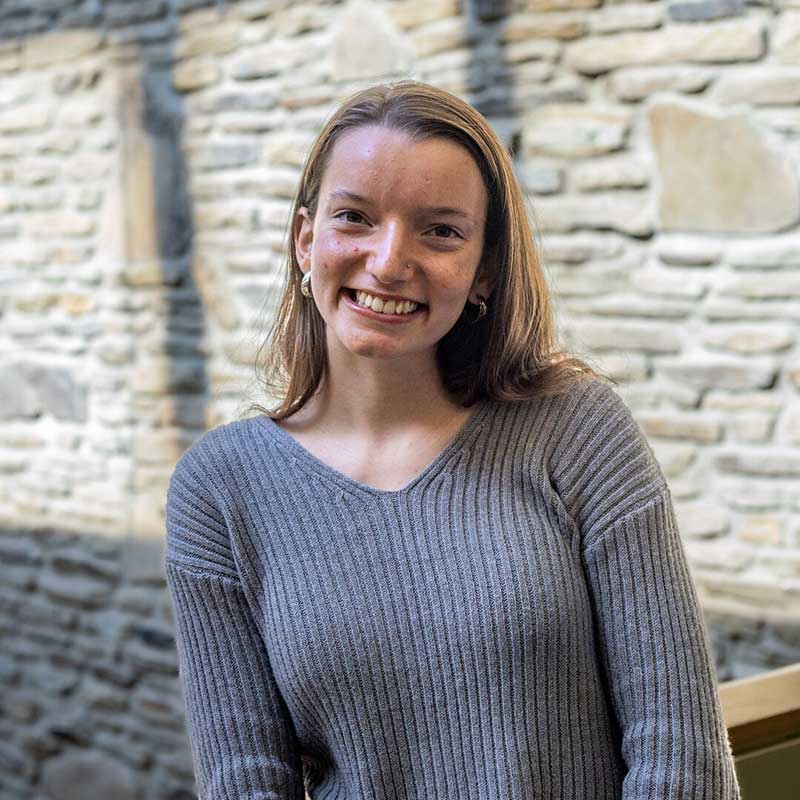 Mary Blake '27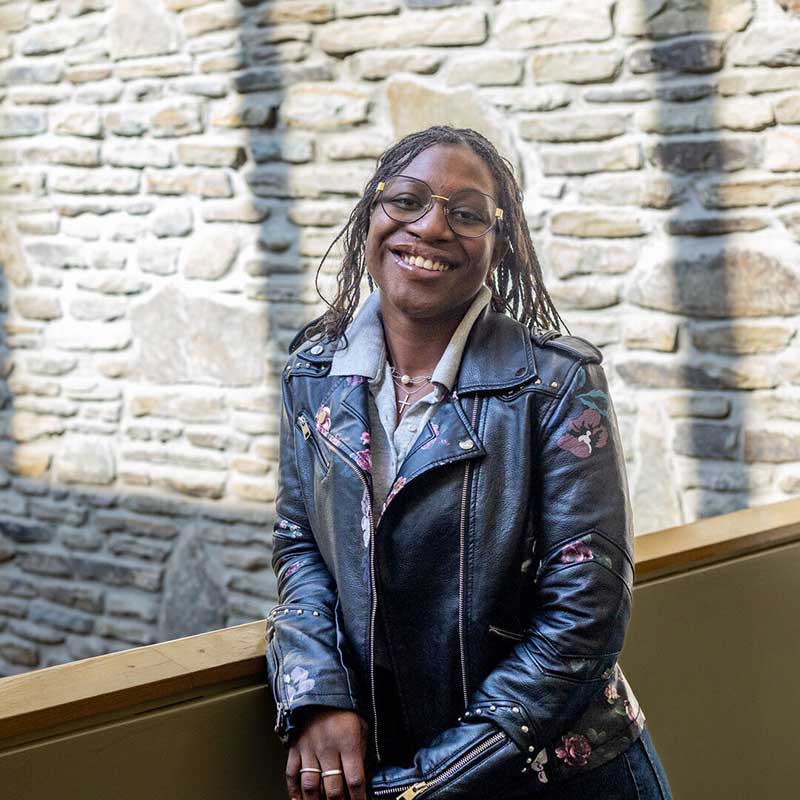 Bethany Tubman '25
Juliana Schmidt '25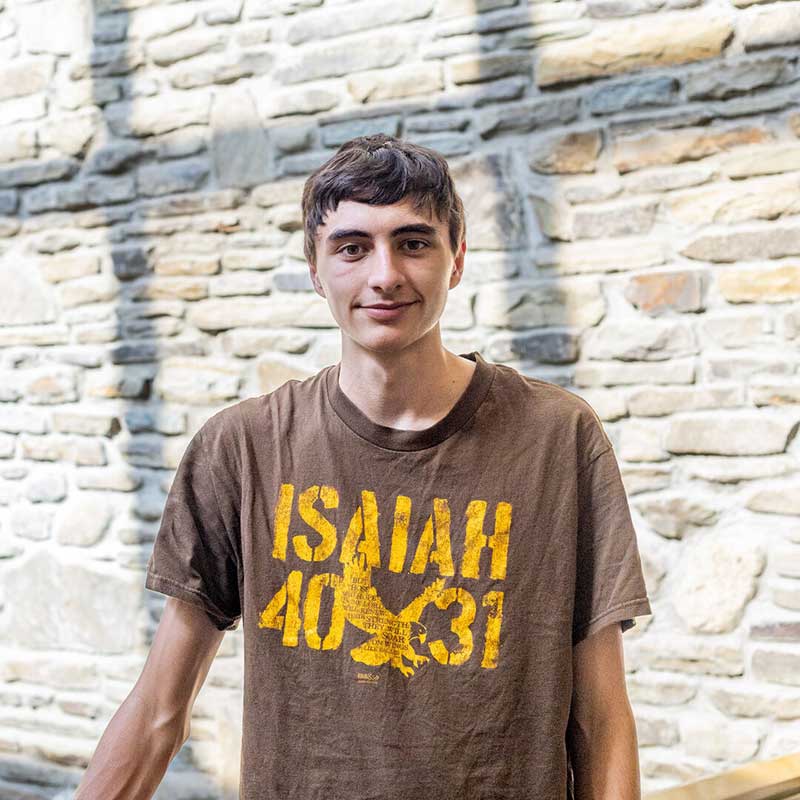 Tobias Reiff '27
To launch the Kingdom Initiative, Meilaender and Lewis will host three public Kingdom Conversation events on campus, revisiting a classic educational debate between Booker T. Washington and W. E. B. Du Bois. "We wanted to revisit this classic debate because it still has echoes in contemporary educational controversies," said Meilaender. The discussions will begin with a conversation between Meilaender and Lewis, after which the floor will be opened for Q&A and discussion. Readings will also be made available in advance for those who are interested.
Since its founding in 1883, Houghton University has been an active proponent of justice and equality for all people. The Kingdom Initiative continues this legacy through three ongoing efforts: the Kindschi Faith and Justice Symposium, the Center for Global Humanities, and the Student Kingdom Ambassadors program. The symposium is an annual multi-day event focused on issues of global justice, while the Center for Global Humanities delivers curricular and co-curricular programming aimed at bringing a range of global voices into the study of humanities at the university. Through these programs, combined with Houghton's integrated general education curriculum that includes global experiences, theological foundations, and intercultural understanding, Houghton prepares students to build the Kingdom of God both at home and abroad.