Houghton Online Meets You Where You Are
Whether you're a busy professional or a working parent, Houghton Online will accelerate the achievement of your academic and professional goals. Houghton's program is 100% online—no campus visits required.
Apply Now
Request Information
Choose Your Fully Online Program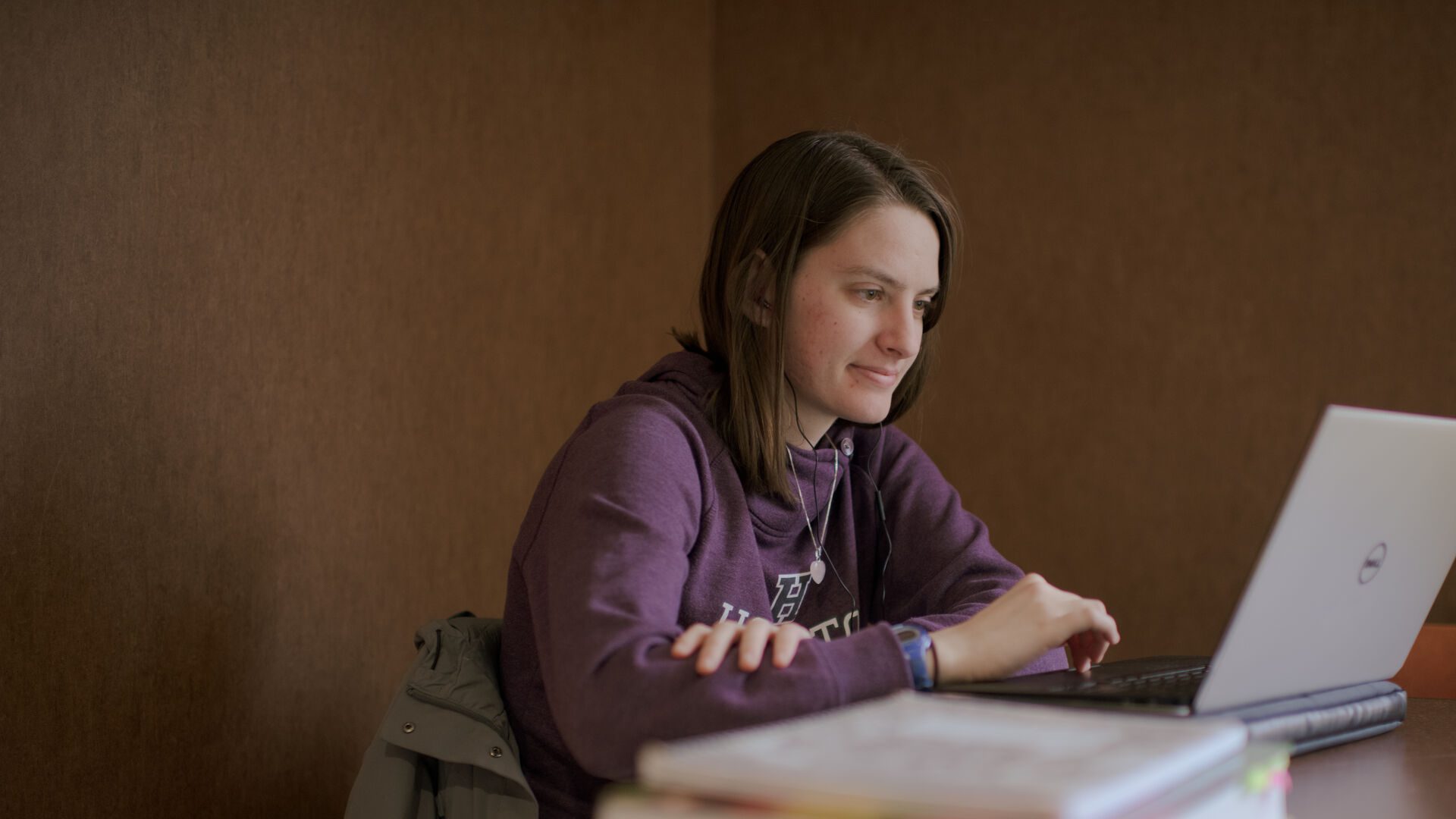 Request More Information
Complete the form to get more details about your program of interest.
Part-time and Full-time Options
October 23
Start at Your Convenience This October
Houghton gives you the choice to start at a time that is convenient for you, with part and full-time options that help you balance your life and education. Apply today!
Apply Today
Receive Credit for What You Already Know
You can expedite your pathway to graduation when you transform your life and professional experiences into college credits. You can earn credit for:
Previous College Credits
Most of your past college credits, if they are a C- or above, will transfer to Houghton.
Professional Training
Documented training, such as Six Sigma, Real Estate Licensure, or Military Service and Training, may earn you college credit.
Life Experiences
You can receive credit for college-level learning that was not documented by writing an academic paper to demonstrate what you learned or completing credit bearing tests, like DSST or CLEP.
How Does It Work?
You have worked hard in your career and education. Your personalized, online degree program at Houghton University is designed to equip you to advance your professional goals as you fulfill your God-given potential
36-45
Major Credits
Build your expertise in dynamic courses within your field
42+
Electives
Equip yourself with the experience you need to reach your unique goals
37
General Education Credits
Complete courses in diverse subjects to expand your critical thinking and soft skills
Start at Your Convenience
Going back to school can be challenging. Houghton gives you the option to choose to start at a time that is convenient for you, with part-time and full-time options that help you balance your work, personal life, and your education.
Review Admission Requirements
Fully Accredited
Houghton University is accredited by the Middle States Commission on Higher Education (MSCHE).
Accreditation
Your Support Team
Being an online student does not mean that you will walk this journey alone. Throughout your program, you will interact with:
Full-time Advisor
Available throughout the week to answer your questions and help keep you on target for your timely graduation.
Course Instructors
Your faculty invest in your personal and professional success.
I.T. Support
Connect with friendly technical support professionals, throughout the week and at select hours on weekends, via chat, phone or email as you navigate your online courses.
Classmates
You are part of a dynamic learning community that provides substantial interaction with your fellow students.
Tools for Success
You will find support to achieve your career and academic goals throughout your Houghton journey.
Have Questions?
Discover how an online degree from Houghton University can accelerate your God-given potential.
Speak With Our Team
Contact 1.800.777.2556 or online@houghton.edu to connect with an enrollment advisor.