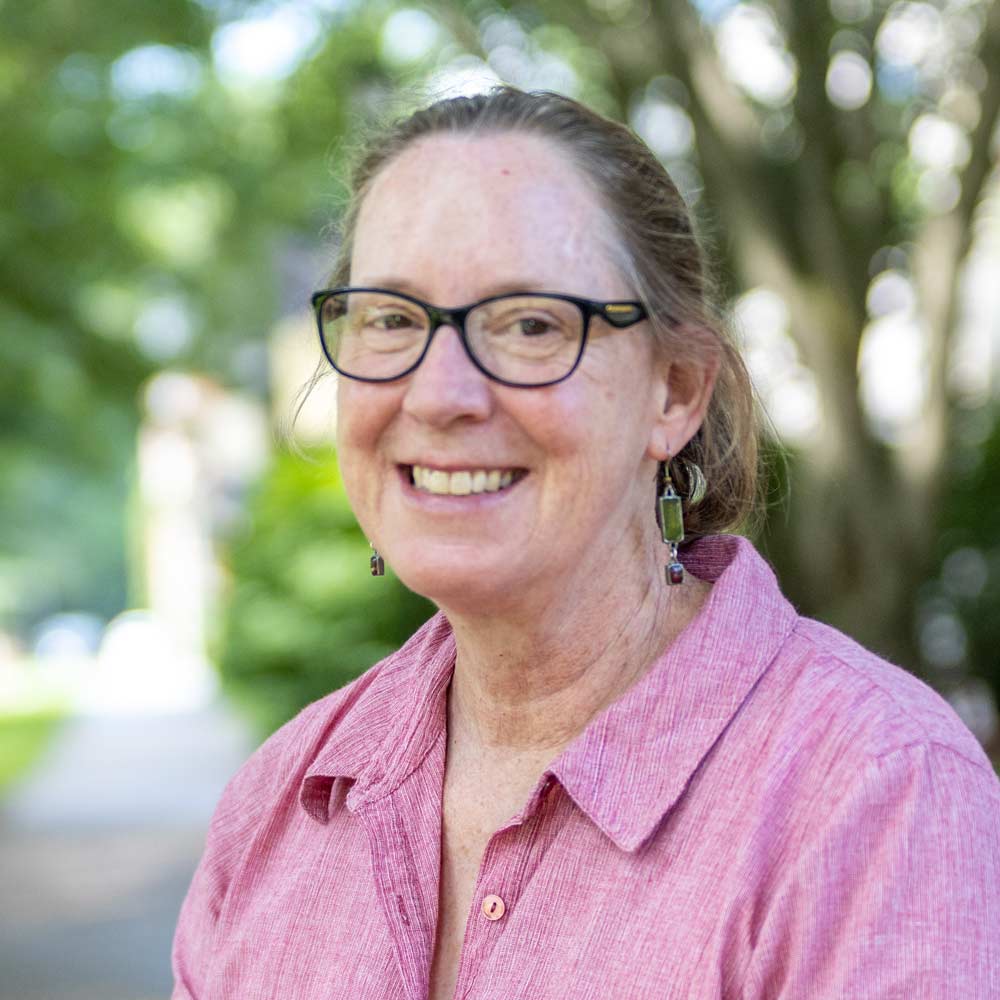 Ann Monroe-Baillargeon
Associate Provost; Dean of Education and Behavioral Science; Director of MSEd Program
Academic Deans Office and Chamberlain Center 202
Prior to my career in Higher Education, I have taught children with significant special needs for 17 years. Experiencing firsthand the power of teachers to impact the lives of all children, I chose to continue my career in Educational Leadership and Teacher Education. Having lived and worked in the upstate NY area for many years, I know firsthand the impact that Houghton University faculty have had regionally, nationally, and globally. It is an honor to join the Houghton University Community as an administrator and teacher educator, an inclusive faith-based community, which allows students, faculty, and staff to learn, explore, and celebrate together both who they are, and who they are called to be.
Education
Ph.D. Teaching and Curriculum | Syracuse University: School of Education
Specialization: Reading & Lang. Arts
M.S. Educational Administration | University of Southern Maine
Specialization: Spec. Ed. Administration
B.A. Special Education | University of Wisconsin-Milwaukee
Specialization: Students with significant disabilities, minor in adaptive physical ed.
Publications & Presentationsexpand_more
Springer, K,; Monroe-Baillargeon, A.& Chamblin, M.(2016) New York State Teacher Certification Examinations (NYSTCE) Students with Disabilities (060) with online practice tests. Research & Education Association, Inc.
Roberts, G. & Monroe-Baillargeon, A (2011) The Academy is Flat International Journal of Educational Reform.
Monroe-Baillargeon, A (2010) Educating the Educators: Accreditation as a Teaching and Learning Tool in Erickson, L. & Wentworth, N. (Eds.) Tensions of Accreditation. Cambridge, MA.: Emerald Publishing.
Monroe-Baillargeon, A. & Shema, A. (2010) Time to Talk: An urban school's use of literature circles to create a professional learning community Education and Urban Society; 42 (5).
Monroe-Baillargeon, A. (2008) Lisa's Home Exceptional Individuals, 32, 2 New York State: CEC: Buffalo, NY.
Monroe-Baillargeon, A. (2007) Hope & Opportunity: Seeing education through the eyes of an educator and a mother. Partners World. Albuquerque, NM
Monroe-Baillargeon, A. (2006) Moral feminists: Caring for themselves and others in O'Brien, L & Swadner, B. (Eds.) Writing the motherline: Mothers, daughters and education. Lanham, MD: University Press of America.
Researchexpand_more
Inclusive Teaching
The lived experiences of Teachers
Aging in Individuals with Developmental Disabilities
Honors and Awards
Teaching Certifications:
New York
School District Administrator, permanent
School Admin. /Supervision, permanent
Teacher: Special Education K-12, permanent
Courses Taught
Houghton University Education Department: EDUC 235 Educating Exceptional Learners
Previously at other Colleges/Universities
ESSI 603 Characteristics of Learners with Significant Behavior Needs
GEDU 502 Meeting the Needs of all learners in School Counseling Programs.
ESSI 607 Methods of Teaching Students with Behavioral Disabilities