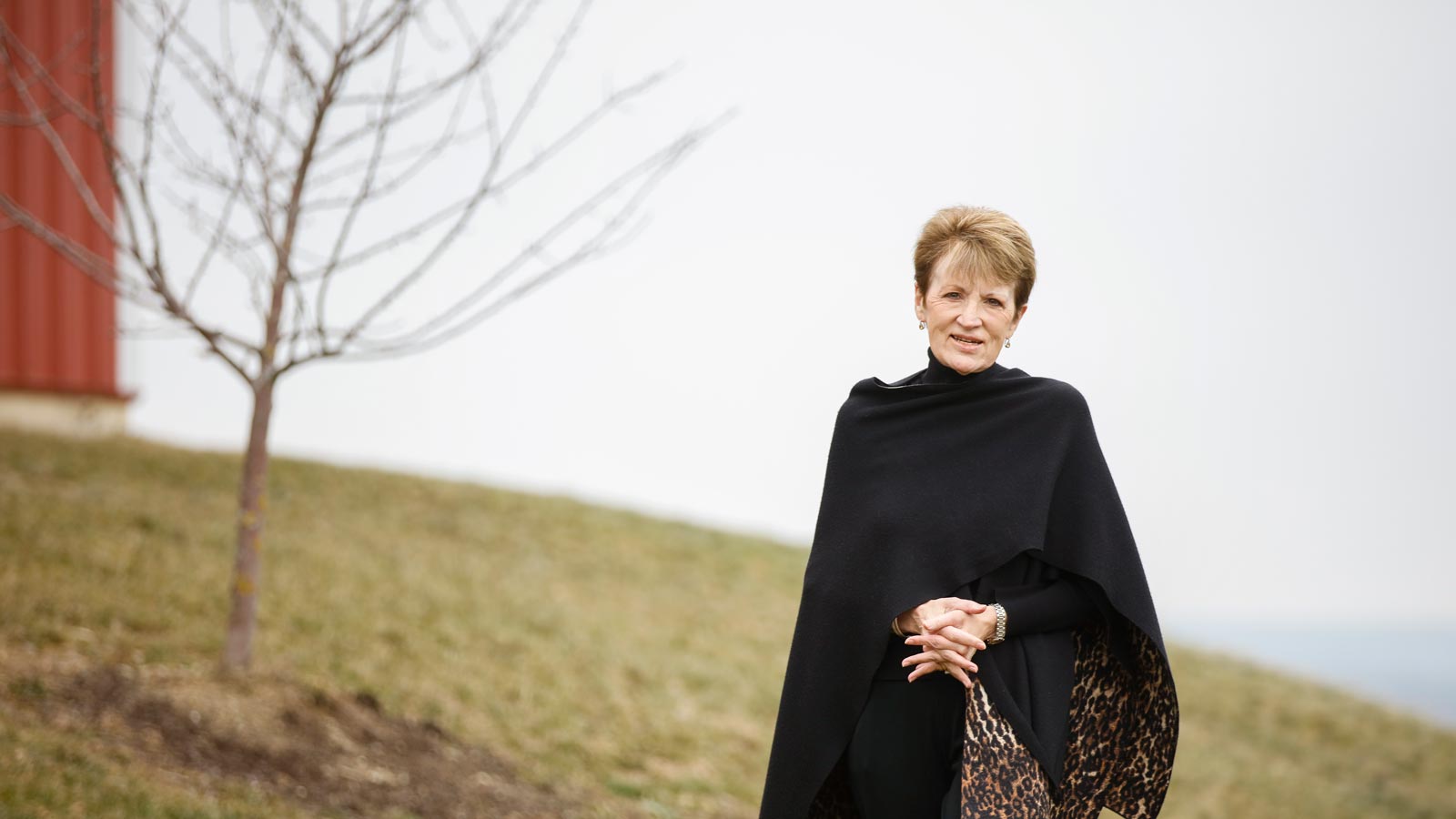 President Shirley Mullen Announces Retirement
In an announcement on October 20, 2020, to the Board of Trustees and college community, Dr. Shirley A. Mullen shared her intention to complete her fifteen-year tenure as President of Houghton University at the conclusion of the 2020-2021 academic year.
Read the Announcement
Honoring President Mullen
As President Shirley Mullen's 15-year tenure draws to a close, you may be considering a tangible way to honor her and her dedicated servant-leadership. Below are two options for you to express your gratitude.
Make a Gift
A tribute gift to an endowed fund presents the perfect opportunity to express gratitude for President Mullen's tireless leadership, passion, and commitment to Houghton University and Christian higher education.
When asked, Dr. Mullen shared some initiatives about which she is most passionate. Largely focused on growing Houghton University's endowment, a gift designated to one of the following endowed funds is an ideal tribute gift and a long-term investment in Houghton's future.
The Katherine W. Lindley Center for Law and Constitutional Studiesexpand_more
The Katherine W. Lindley Center for Law and Constitutional Studies improves Houghton's ability to recruit and retain top students who are interested in a career in law or civic leadership, helps current students understand the legal vocation and study of law within the context of the liberal arts tradition, and improves our existing visibility as a center of excellence in Christian scholarship focused on training scholar servants for faithful witness and principled engagement with our pluralistic civic culture. Funds can support:
Annual Lecture Series named for President Mullen
Pre-Law Fellows Endowment
Dr. Katherine W. Lindley Scholarship
The Shirley A. Mullen Scholarshipexpand_more
This endowed fund was created to honor President Mullen and her dedication to the study of liberal arts and, in particular, the humanities. This scholarship will be awarded to students majoring in any of the Humanities (History, Philosophy, Literature, and Political Theory); who has significant financial need; a GPA of 2.5 or greater; and is a Sophomore, Junior, or Senior.
The Paul R. Mills Scholarshipexpand_more
This endowed fund was created and initially funded by President Mullen in honor of her husband to support students who exude the same kind of "grit" that Paul has consistently exemplified. This scholarship is awarded to students with an accumulated GPA between 2.0 and 3.0 who demonstrate a strong will to succeed.
Make a Tribute Gift