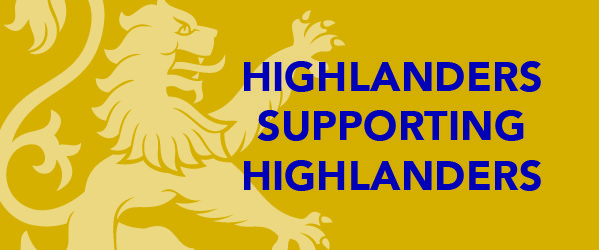 To celebrate the entrepreneurial spirit and innovative efforts of our graduates, and to encourage networking among our alumni, the Office of Alumni Engagement has created the online Alumni Business Directory.
Find an Alumni Business
Are you a Houghton graduate who owns a business?
You are invited to share your businesses and services to this public, searchable directory.
Submit Your Alumni Business
Terms of Use
By accessing this Directory you agree to the following terms of use: The use of this Directory or the contact information contained within for solicitation purposes of any kind is strictly prohibited. Using the information contained in this Directory for any unauthorized private, commercial, or political mailing is prohibited. Houghton University does not endorse or make any other representations concerning any of the businesses registered on the Directory.
[{"title":"6 Mill Studios","address":"8368 Higgins Rd, Freedom, NY 14065","email":"6millstudios@gmail.com","tel":"585-307-5616","website":{"href":"http:\/\/www.6millstudios.com","title":"6 Mill Studios","target":"_self"},"lat":"42.4735434","lng":"-78.2121214"},{"title":"Abogados Caf\u00e9","address":"1053 Dale St. N, Suite 102, Saint Paul, MN 55117","email":"hola@coffeeinlaw.com","tel":"651-689-3596","website":{"href":"http:\/\/www.coffeeinlaw.com","title":"","target":"_self"},"lat":"44.9729868","lng":"-93.126572"},{"title":"Aspire Consulting Partners, Inc.","address":"PO Box 7050, Fishers, IN 46038","email":"info@aspireleadwell.com","tel":"(847) 964-1739","website":{"href":"http:\/\/www.aspireleadwell.com","title":"Aspire Consulting Partners","":"Inc.","target":"_self"},"lat":"39.9645049","lng":"-86.0223611"},{"title":"Babbitt Realty","address":"1 Graham Creek Heights, Rochester, NY 14625","email":"Steve@SteveBabbitt.com","tel":"585-230-4707","website":{"href":"http:\/\/www.SteveBabbitt.com","title":"Babbitt Realty","target":"_self"},"lat":"43.1693307","lng":"-77.5071862"},{"title":"Ceiba F\u00f4rte Law Firm","address":"1053 Dale St. N, Suite 201, Saint Paul, MN 55117","email":"inti@ceibaforte.com","tel":"651-317-4895","website":{"href":"http:\/\/www.ceibaforte.com\/english","title":"","target":"_self"},"lat":"44.9729868","lng":"-93.126572"},{"title":"Christine Guest Designs","address":"1 Cliff Street Apt 1, Attleboro, MA 02703","email":"Christine@christineguestdesigns.com","tel":"774-372-1531","website":{"href":"http:\/\/www.christineguestdesigns.com","title":"Christine Guest Designs","target":"_self"},"lat":"41.9435598","lng":"-71.2894978"},{"title":"Computers In Ministry","address":"3472 Research Parkway, Ste 104-131, Colorado Springs, CO 80920","email":"Info@CIMtech.solutions","tel":"800-906-0214","website":{"href":"https:\/\/CIMtech.solutions","title":"Computers in Ministry","target":"_self"},"lat":"38.9587189","lng":"-104.7668445"},{"title":"C\u014dppa C\u014d.","address":"9729 Rt. 19, Houghton, NY 14744","email":"admin@coppaco.com","tel":"","website":{"href":"http:\/\/www.coppaco.com","title":"C\u014dppa C\u014d.","target":"_self"},"lat":"42.4236088","lng":"-78.1567896"},{"title":"Cultured Travel","address":"PO Box 222, Warren, PA 16365","email":"Info@culturedtravel.OR","tel":"814-657-2136","website":{"href":"http:\/\/www.CulturedTravel.ORG","title":"","target":"_self"},"lat":"41.8439486","lng":"-79.1450445"},{"title":"Delectable Collectables","address":"95 West Main Street, Angelica, NY 14709","email":"Mad_stasher@hotmail.com","tel":"716-378-1275","website":{"href":"https:\/\/www.facebook.com\/Delectable-Collectables-173740599388265\/","title":"Delectable Collectables","target":"_self"},"lat":"42.3072554","lng":"-78.0210103"},{"title":"Divine Friend Designs","address":"9900 Luckey Dr. Apt 6, Houghton, NY 14744","email":"DC@divinefrienddesigns.com","tel":"716-955-0269","website":{"href":"http:\/\/www.divinefrienddesigns.com","title":"Divine Friend Designs","target":"_self"},"lat":"42.4264404","lng":"-78.1684757"},{"title":"Fred Harz & Son","address":"26 Chestnut St, PO Box 1030, Elmer, NJ 08318","email":"esharz@aol.com","tel":"(856) 358-8128","website":{"href":"http:\/\/www.fredharz.com","title":"Fred Harz & Son","target":"_self"},"lat":"39.5951147","lng":"-75.1701819"},{"title":"Genesis Payroll Processing Group","address":"10225 Main Street, Suite 17, Clarence, NY 14031","email":"jarnold@genesisppg.com","tel":"716-407-3213","website":{"href":"http:\/\/jarnold@genesisppg.com","title":"Genesis Payroll Processing Group","target":"_self"},"lat":"42.9778335","lng":"-78.6087464"},{"title":"Hampton Square Wealth Management","address":"83 US Highway 206, Suite 2, Augusta, NJ 07822","email":"j.mackenzie@hampton-square.com","tel":"973-862-5065","website":{"href":"https:\/\/www.hampton-square.com\/","title":"Hampton Square Wealth Management","target":"_self"},"lat":"41.1215108","lng":"-74.71512"},{"title":"Hartzell Eye Specialists","address":"37 brookwood ave, Carlisle, PA 17015","email":"HES@hartzelleyespecialists.com","tel":"717-243-8606","website":{"href":"http:\/\/HartzellEye.com","title":"Hartzell Eye Specialists","target":"_self"},"lat":"40.1851791","lng":"-77.215052"},{"title":"Hazel Street Letterpress","address":", Buffalo, NY 14217","email":"alex@hazelstreetpress.com","tel":"","website":{"href":"http:\/\/www.hazelstreetpress.com","title":"Hazel Street Letterpress","target":"_self"},"lat":"42.9752741","lng":"-78.8778946"},{"title":"Headhuntresses","address":"46 Woods Lane, Pottstown, PA 19465","email":"Emily@headhuntresses.com","tel":"267-614-5384","website":{"href":"http:\/\/www.headhuntresses.com","title":"Headhuntresses","target":"_self"},"lat":"40.198398","lng":"-75.6503989"},{"title":"Hey Sew Sisters By TNT","address":"80 Penry Rd, Delaware, OH 43015","email":"Heysewsisters9@gmail.com","tel":"607-895-8893","website":{"":""},"lat":"40.3648668","lng":"-83.0756693"},{"title":"HG Editing","address":"495 N Main Street, Wellsville, NY 14795","email":"hgunning22@gmail.com","tel":"901-267-9472","website":{"href":"http:\/\/hgediting.com","title":"HG Editing","target":"_self"},"lat":"42.1280454","lng":"-77.9584056"},{"title":"Hudson Valley Guides LLC","address":"12 Wyms Heights DR, Marlboro, NY 12542","email":"hudsonvalleyguides@gmail.com","tel":"8457975592","website":{"href":"https:\/\/www.facebook.com\/hudsonvalleyguides\/","title":"Hudson Valley Guides LLC","target":"_self"},"lat":"41.6177196","lng":"-73.9850461"},{"title":"Ink Labs Buffalo, LLC","address":"950A Union Road, Suite 205, West Seneca, NY 14224","email":"chirag.desai@inklabs.us","tel":"833-446-5522","website":{"href":"http:\/\/www.inklabs.us","title":"Ink Labs Buffalo","":"LLC","target":"_self"},"lat":"42.8265587","lng":"-78.7535126"},{"title":"Jockey Street Coffee Roasters","address":"9705 Route 19, Houghton, NY 14744","email":"pbates.jscr@gmail.com","tel":"716-474-6696","website":{"href":"http:\/\/www.jockeystreetcoffee.com","title":"Jockey Street Coffee Roasters","target":"_self"},"lat":"42.4225634","lng":"-78.1581578"},{"title":"Kathleen Li Audio","address":"3007 Burks Lane, Austin, TX 78732","email":"kathyli31@yahoo.com","tel":"512-608-2267","website":{"href":"http:\/\/www.kathyliaudio.com","title":"Kathleen Li Audio","target":"_self"},"lat":"30.3717479","lng":"-97.8937828"},{"title":"Kim Tsui Holistic Psychotherapy","address":"304 S. Jones Blvd, #7676, Las Vegas, NV 89107","email":"contact@kimtsui.com","tel":"415-295-2775","website":{"":""},"lat":"36.1700354","lng":"-115.2236054"},{"title":"LandHo!, LLC","address":"4117 Hillsboro Pike. STE 103136, Nashville, TN 37215","email":"ronskerresq@gmail.com","tel":"","website":{"":""},"lat":"36.1018074","lng":"-86.818543"},{"title":"Lieder Studio of Music","address":"113 Pine Country Lane, Knightdale, NC 27545","email":"joanna.raimo1022@gmail.com","tel":"631-889-5567","website":{"href":"http:\/\/liederstudio.mymusicstaff.com","title":"","target":"_self"},"lat":"35.762062","lng":"-78.5021495"},{"title":"Lowly Mountain Banjos","address":"254 Summit Ave, Orchard Park, NY 14127","email":"lowlymountainbanjos@gmail.com","tel":"(716) 359-3055","website":{"href":"https:\/\/www.instagram.com\/lowly_mountain_banjos\/","title":"Lowly Mountain Banjos","target":"_self"},"lat":"42.7945611","lng":"-78.7893458"},{"title":"Mertzlufft Law PLLC","address":"5501 Camp Rd. #242, Hamburg, NY 14075","email":"joshua@mertzlufft.law","tel":"716-202-0495","website":{"href":"https:\/\/mertzlufft.law","title":"","target":"_self"},"lat":"42.7381181","lng":"-78.8422917"},{"title":"Refined Coffee Roasters","address":"127 Steubenville Pike, Burgettstown, PA 15021","email":"joel@refinedroasting.com","tel":"(412) 502-5132","website":{"href":"http:\/\/www.refinedroasting.com","title":"Refined Coffee Roasters","target":"_self"},"lat":"40.4030067","lng":"-80.5086356"},{"title":"Shift Inc.","address":"8920 Eves Rd. #768114, Roswell, GA 30076","email":"Kris@BeginToShift.com","tel":"770-715-5633","website":{"href":"https:\/\/BeginToShift.com","title":"Shift Inc.","target":"_self"},"lat":"33.9982788","lng":"-84.3049815"},{"title":"SNA Today","address":"400 North Broome Street, Waxhaw, NC 28173","email":"shane@snatoday.com","tel":"704-290-9371","website":{"href":"https:\/\/snatoday.com\/","title":"SNA Today","target":"_self"},"lat":"34.927804","lng":"-80.7439821"},{"title":"Soccer Shots Savannah","address":"138 Canal St, Suite 102, Pooler, GA 31322","email":"Rwright@soccershots.com","tel":"762-333-1177","website":{"href":"http:\/\/soccershots.com\/savannah","title":"Soccer Shots Savannah","target":"_self"},"lat":"32.1306357","lng":"-81.2546407"},{"title":"Sound Mind Financial, LLC","address":"475 Sherrill Road, Sherill, NY 13461","email":"jared@soundmindfinancial.com","tel":"315-821-2827","website":{"href":"http:\/\/www.soundmindfinancial.com","title":"","target":"_self"},"lat":"43.0702118","lng":"-75.6008716"},{"title":"Susan L Markloff - YA Fantasy Author","address":"342 N Main St., Sellersville, PA 18960","email":"susanlmarkloff@gmail.com","tel":"267-374-5355","website":{"href":"http:\/\/www.susanlmarkloff.com","title":"Susan Markloff Website","target":"_self"},"lat":"40.362582","lng":"-75.3125424"},{"title":"Tender Listening","address":"11625 River Terrace Lane, Huntley, IL 60142","email":"stephanie.tenderlistening@gmail.com","tel":"847-644-0358","website":{"href":"http:\/\/www.tenderlistening.org","title":"Tender Listening","target":"_self"},"lat":"42.1605028","lng":"-88.4452116"},{"title":"Terry Gordon Jazz","address":"120 Short Rd., Sharon Springs, NY 13459","email":"tgqjazz@yahoo.com","tel":"518-852-6451","website":{"href":"http:\/\/www.terrygordonjazz.com","title":"Terry Gordon Jazz","target":"_self"},"lat":"42.7588363","lng":"-74.5294148"},{"title":"The Inn at Houghton Creek","address":"9722 Genesee Street, Houghton, NY 14744","email":"innkeeper@innathoughtoncreek.com","tel":"585-567-8400","website":{"href":"http:\/\/www.innathoughtoncreek.com\/","title":"The Inn at Houghton Creek","target":"_self"},"lat":"42.4232865","lng":"-78.1576456"},{"title":"The Storehouse","address":", Austin, TX ","email":"emily@buildingastorehouse.com","tel":"716-393-1542","website":{"href":"http:\/\/buildingastorehouse.com","title":"The Storehouse","target":"_self"},"lat":"30.267153","lng":"-97.7430608"},{"title":"Thriving Therapy, LMSW, PLLC","address":"1 Wellness Way, Suite B, Bloomfield, NY 14469","email":"jenniferfrarytherapy@outlook.com","tel":"585-371-8355","website":{"href":"http:\/\/www.thrivingtherapy.com","title":"Thriving Therapy","":"PLLC","target":"_self"},"lat":"42.9017275","lng":"-77.4186257"},{"title":"Tico Business Solutions, LLC","address":"308 Tequesta Dr. Ste 22, Tequesta, FL 33469","email":"info@ticobookkeeper.com","tel":"","website":{"href":"http:\/\/www.TicoBusinessSolutionsLLC.com","title":"Tico Business Solutions LLC","target":"_self"},"lat":"26.9579025","lng":"-80.0897289"},{"title":"Valley Bread and Bounty","address":"62 S Genesee St, Fillmore, NY 14735","email":"valleybreadandbounty@gmail.com","tel":"(585)-365-3450","website":{"href":"http:\/\/valleybreadandbounty.com","title":"Valley Bread and Bounty","target":"_self"},"lat":"42.4609722","lng":"-78.1127215"},{"title":"Vintage Finds Treasured Memories","address":"6 Chapel Street, Belfast, NY 14711","email":"vintagefindstreasuredmemories@gmail.com","tel":"585-365-1056","website":{"href":"https:\/\/www.facebook.com\/Vintage-Finds-Treasured-Memories-111528530353471","title":"Vintage Finds Treasured Memories","target":"_self"},"lat":"42.3434769","lng":"-78.1106942"},{"title":"Vireo Group, LLC","address":"62 Rugby Road, Buffalo, NY 14216","email":"chirag@vireo-group.com","tel":"607-229-6358","website":{"href":"http:\/\/www.vireo-group.com","title":"Vireo Group","":"LLC","target":"_self"},"lat":"42.9463234","lng":"-78.8596959"},{"title":"WHIP Fastpitch LLC","address":"80 Penry Rd, Delaware, OH 43015","email":"Whipfastpitch@gmail.com","tel":"697-895-8893","website":{"":""},"lat":"40.3648668","lng":"-83.0756693"},{"title":"Wise Up","address":"186 Princeton Hightstown Rd, 4A Suite 12, Princeton Junction, NJ 08550","email":"kevin@wiseupforcollege.org","tel":"609-658-0993","website":{"href":"http:\/\/www.wiseupforcollege.org","title":"","target":"_self"},"lat":"40.3010615","lng":"-74.6074684"}]
null