Ella Smith '25 is bright, energetic and inspiring. She's the sort of student who immediately impresses. These aren't the sort of qualities one always finds in first-year students; often at the beginning of something new, we humans take time to warm up, to acclimate, to find our space. Not Ella.
Perhaps it's Ella's family legacy here at Houghton. Ella's dad, Ryan Smith '94, is a Houghton graduate, and so are her great-uncle, Rolland "Rolly" Kidder '62, uncle Joel Worden '99 and aunt Erin (Kidder '99) Worden. Ella may not know it, but the legacy goes back even farther: Rolly's aunt Eunice Kidder graduated in 1938.
So, when Ella first visited campus, with her father's helpful insight that "Houghton students know how to make their own fun," she knew immediately Houghton was the place for her. Other pieces fell into place when she was recruited to play volleyball by coach Josh Tompkins '05.
Ella has not declared a major yet, but she is planning to pursue a degree in Communication, focusing on visual and digital communication. She may add a major in Business as well.
Beyond being a hard-working scholar and student-athlete, Ella fills her spare time with other co-curricular activities. She has immersed herself in the spiritual life of campus—something she loves for the personal growth it affords and for the shared faith background she has with those around her. She also records basketball games, officiates intramural volleyball matches and helps to promote intramurals via social media. Recently, Ella began serving as a Phonathon caller for the Office of Advancement. This has afforded her the opportunity to connect with and share her Houghton experience with alumni and friends. Ella has already formed a strong bond with her Communication professors, Douglas Gaerte and Madison Murphy '11.
As Ella energetically seizes the opportunities Houghton offers, she has faced the many changes in her life this year by meditating on Jeremiah 29:11: "For I know the plans I have for you, plans to prosper you and not to harm you, plans to give you hope and future." This verse helps Ella remember to trust God with her present and her future and inspires her to dedicate her life to serving Him.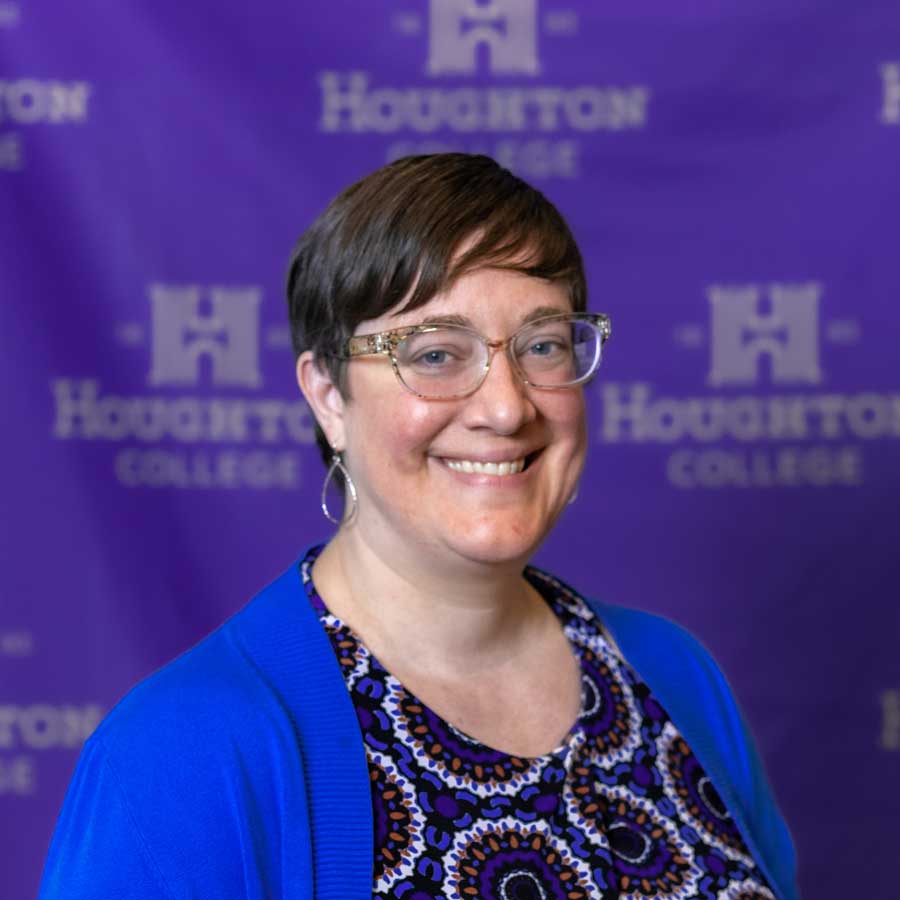 Amanda (Shine '05) Zambrano
is Grant Writer & Donor Communication Director for Houghton University's Office of Advancement and External Engagement.