Larissa (Strappello '08) Ries, Assistant Professor and Director of Equestrian Studies at Houghton, recently earned the Silver Medal Rider Award from United States Dressage Federation in recognition of her high scores and horse performance at various shows.
At the USEF/USDF recognized Houghton University Spring Dressage I & II show held each year during the first weekend in June, competitors from all over came to compete. Along with coordinating the event, Professor Ries also participated in the show and obtained the final two scores she needed to achieve the Silver Medal Rider Award.
It was truly a dream come true to have the opportunity to compete at this level. My partner was a university lesson horse named Dawson's Creek, or DC. He is truly a blessing to ride, compete and teach students on. I am excited to continue to learn and grow in my own riding in the future, so I can share with those I am teaching.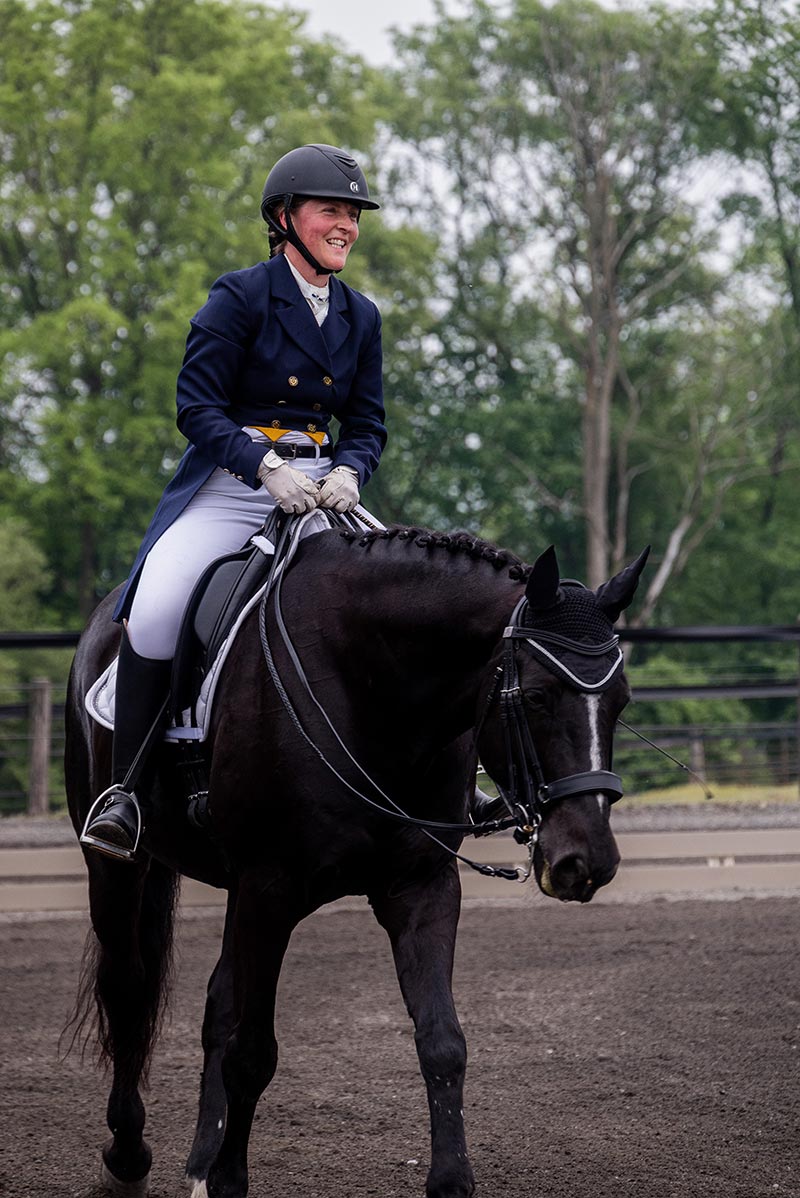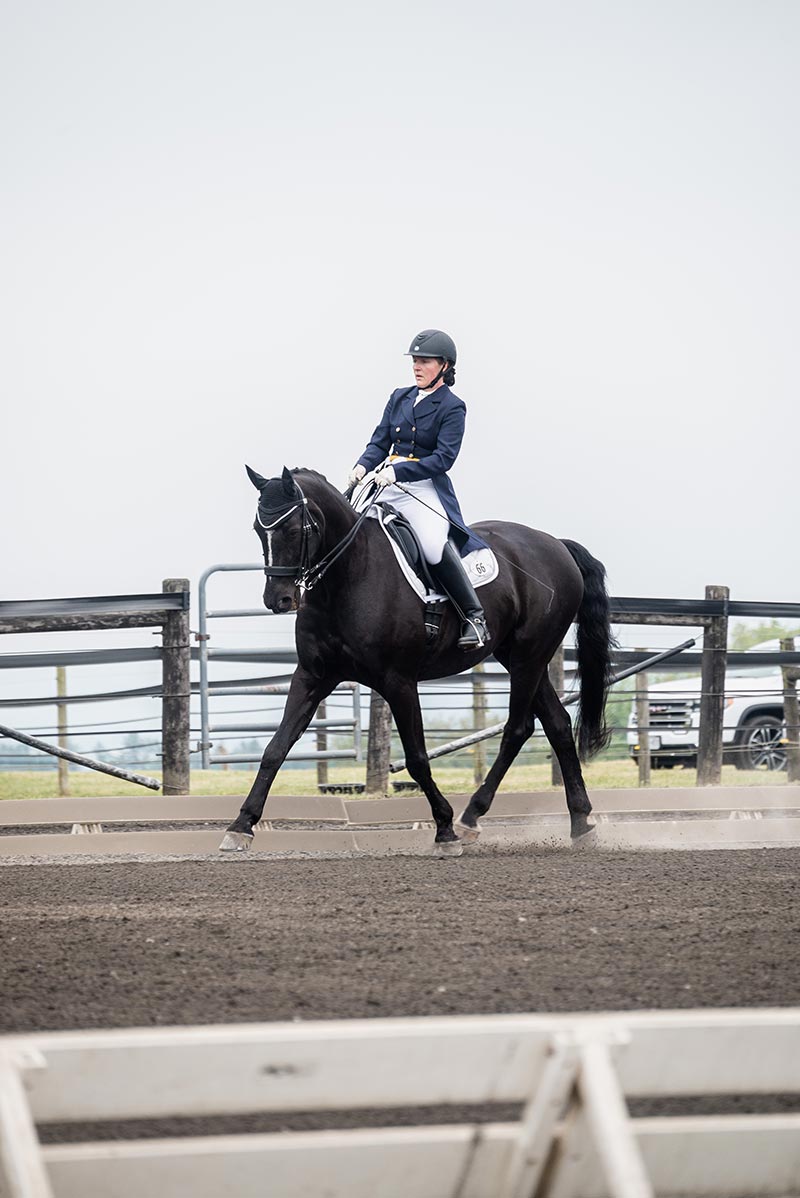 Photo credit: Abigail Forsberg