By Dean Liddick '60
The story that follows recalls how Houghton University achieved its provisional and absolute charters as a four-year institution of higher learning. It is taken from a 75th-anniversary publication entitled Consider the Years.*
Read the Story
Genesis of a Dream
This account details the sequence of events leading to the granting of Houghton Seminary's preliminary charter and concludes with mention of Houghton College's graduating class of 1925 and the granting of a permanent charter in 1927. What follows offers context and illumination of those establishing events a century ago. Leading off are sample squibs noting situations and events in the everyday world of that time that dismiss possible present assessment that "those were simpler times."
Some Defining Events of 1923
Houghton Campus
From The Houghton Star, student newspaper:
January—22 columns devoted to pros and cons of intercollegiate athletics
February—Headlined church officials finally endorsing President Luckey's efforts to obtain a charter and his schedule of exploratory visits with State Commissioner of Education
April—Headline: "Final Victory Won, Houghton now a Chartered College"
New York State
Home team plays its first game in brand new Yankee Stadium
NY State rescinds Prohibition laws
In Buffalo

First city bus service launched
GM builds a factory
Mary Talbert, President of National Federation of Colored Women's Clubs, dies
United States
President Harding installs first radio in the White House, dies as Teapot Dome Scandal unfolds
First TIME magazine and Reader's Digest published
Patent issued for the first traffic light in the US
Lincoln Memorial dedicated
Walgreens introduces the malted milkshake
Massachusetts opens all offices to the election of women
All Together Now
What began in 1883 in a rural western New York hamlet, largely as the result of one man's vision—that of Willard J. Houghton—was a single-building seminary offering high school and a few advanced courses aiming to serve "poor boys and girls." From humble beginnings in nearby Short Tract, James Seymour Luckey rose to become its first president in 1908, his own education having included the Seminary, Oberlin College and Harvard University. The 11 women and 9 men who composed Houghton's Class of 1925 merit consideration and respect for what they risked and paid to be the first class. Their record of achievement as students and in their careers across the next 50 years validated their youthful decisions and the validity of the charter's granting.
Before the charter, it would have been normal for those students to have transferred their credits to a degree-granting institution as their Seminary predecessors had. Instead, they completed two more years at Houghton, which required taking additional courses mandated by the charter's conditions. Obviously, they also incurred added expense for themselves.
As students, those class members also earned credit for challenge and innovation. One of their number became editor of the student newspaper, The Houghton Star. He changed its format from a monthly to a weekly and advocated for intercollegiate sports, although that didn't happen for another 44 years. One classmate edited the first college yearbook; another gave it its name—The Boulder. Yet another served as President Luckey's secretary. One made a success of college though she was just 14 when she matriculated. Several young people joined these, having left other pursuits eager to be part of the first graduating class.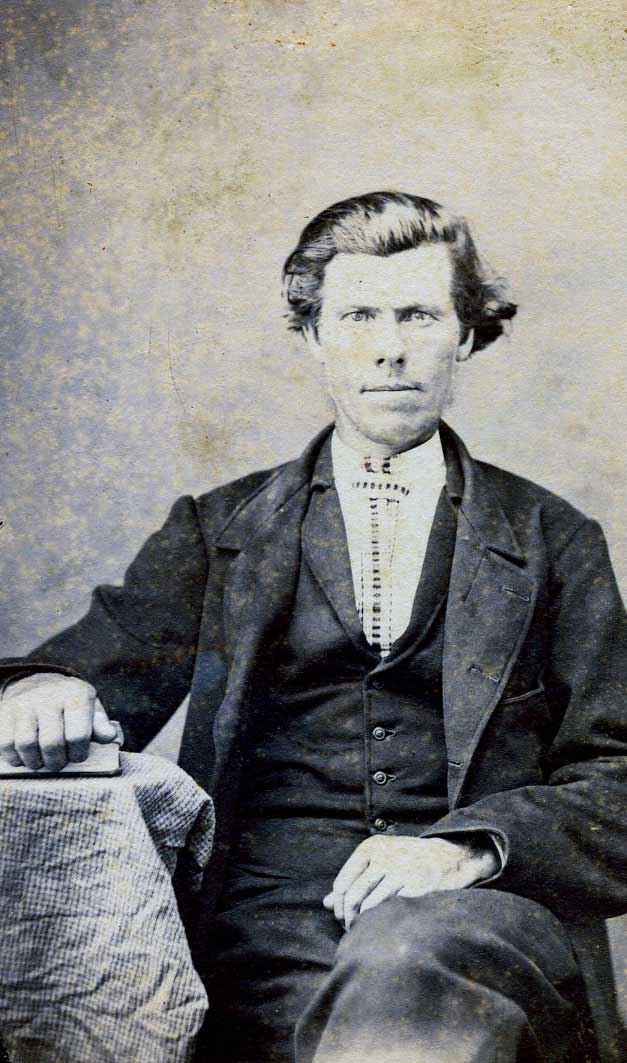 Archival photo of Willard J. Houghton.
Dreams Do Come True
A half-century later, 15 of the Seminary's 20 members had survived and thrived, most of them returning to campus in 1975, gathering for Houghton College's first 50-Year Class Reunion. Most had had careers that included teaching or educational administration. One, a high school vice principal near Buffalo, upon announcing his retirement triggered a petition from 1,300 students asking their school board to reject his resignation. Other teachers included several who returned to Houghton as long-serving faculty. A number earned doctorates. There were missionaries, pastors, librarians, authors, a Peace Corps volunteer, a dealer of high-end automobiles, an attorney who later handled legal affairs for the college, a farm supply salesman and a public works engineer.
Houghton College received its permanent charter in 1927, full Middle States Accreditation in 1935; President Luckey presided at the 1936 Founders Day where the college offered its first honorary degrees. He died five months later, 14 years to the day after he secured Houghton's provisional charter.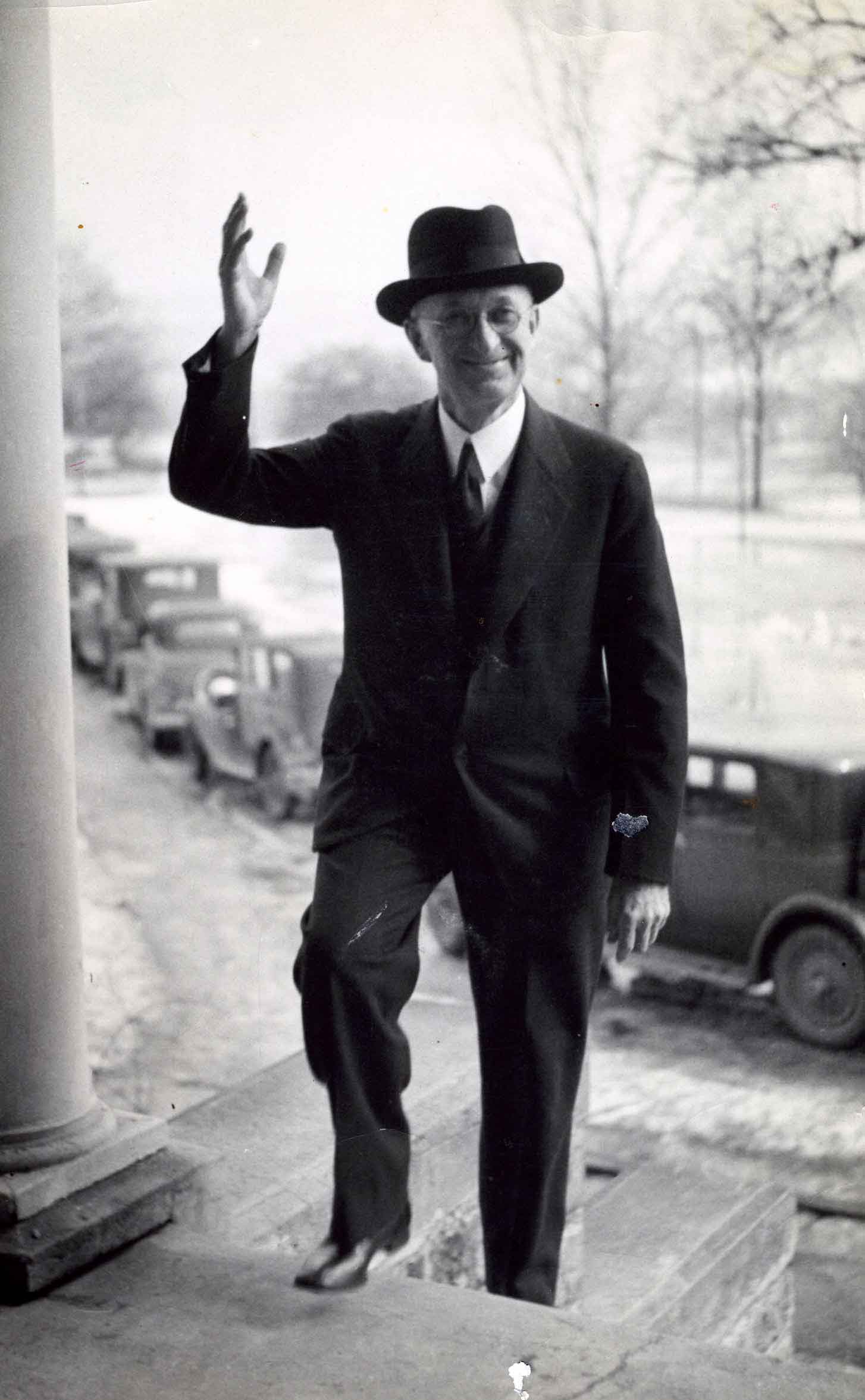 Archival photo of James S. Luckey.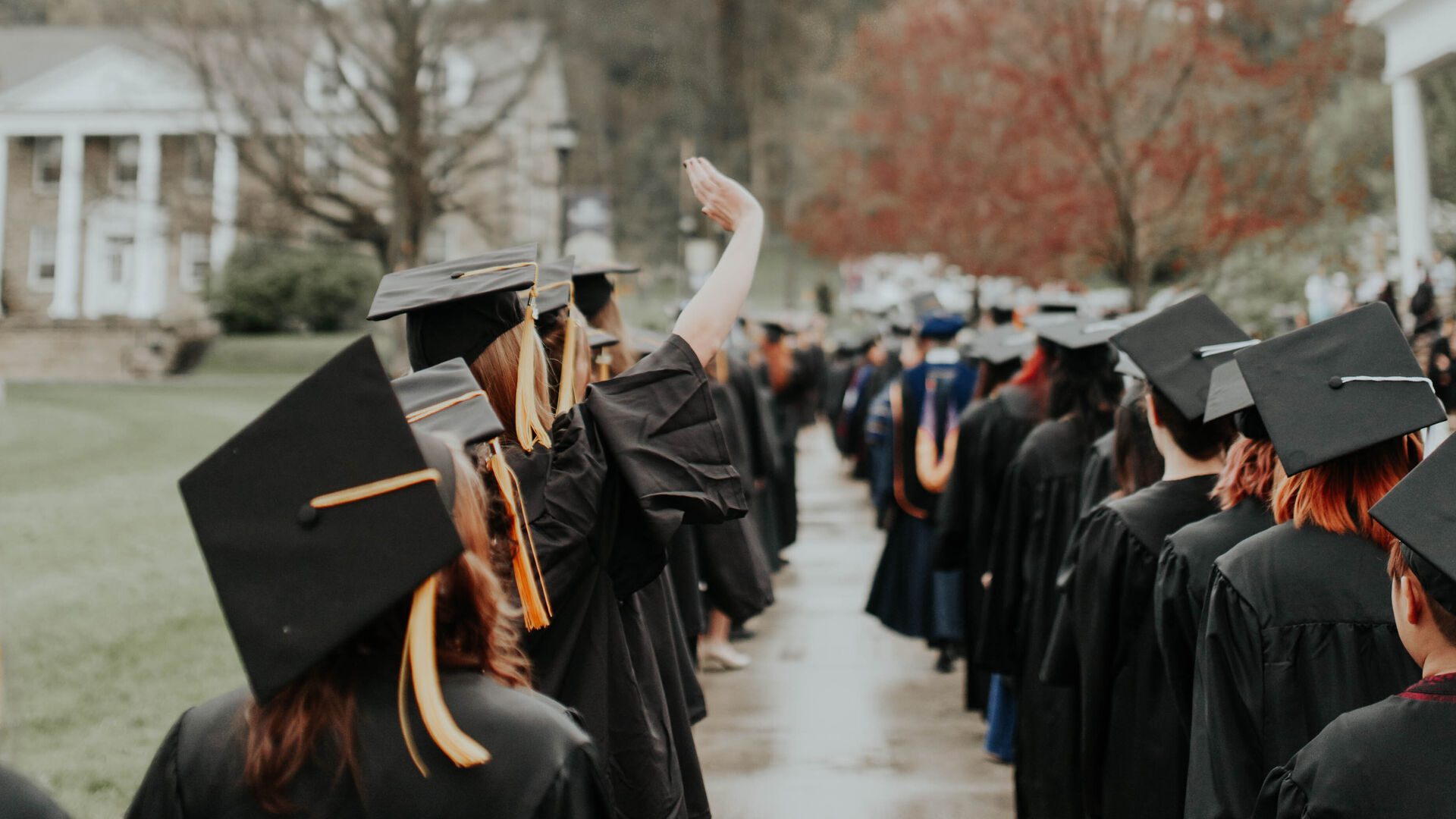 New Dreams and Deeds, New Generations
In the decades since Luckey's passing, since the Class of 1925's 50th reunion, the record of Houghton's reach and impact has only broadened and deepened—graduate school offerings; online, off-campus and overseas opportunities; national ranking. Today's university recognizes and reflects the world it serves while retaining its commitments to model and transmit a robust and winsome Christian faith emphasizing "scholar-servant leaders."
Nearly 23,000 strong alumni bear that tradition across American society and the world: a woman who served under two US presidents with contributions to AIDs research and the Covid Epidemic and a neurosurgeon the sitting US President credits with saving his life. Two women were honored as Members of the British Empire at the hand of Queen Elizabeth the second. Gold Star and other decorations were awarded to alumni who have served as military personnel—including a member of WWII's famed Black Sheep Squadron, another the personal pilot for General Curtis LeMay, founder of the Strategic Air Command. Alumni have been named Teacher of the Year in New York and New Jersey, public servants in various levels of government, linguists and Bible translators serving in underserved regions. International alumni have returned to their home countries and become honored citizens. A Lifetime Achievement Grammy goes to one of many alumni musicians. Two alumni from the same Houghton class are inducted into the American Academy of Arts and Sciences. A director of the Mt. Wilson and Mt. Palomar observatories; other scientists, sociologists, historians and theologians; even an NFL team co-owner are also among Houghton's graduates—140 years toward tomorrow and counting…
Consider the Years
Author and editor for this excerpt were the late Ruth Brooks Luckey, daughter-in-law of President James S. Luckey and the late Kenneth Wilson, then editor of The Christian Herald.
A TELEGRAM brought the word on February 3, 1920: "Plan approved. Charter in sight. Let us thank God." Another, three years later almost to the day, exulted: "Bells ringing. Charter granted. Board voted 14–1. Doxology." Two telegrams. But between the first and second there had to be inexhaustible quantities of consecrated persistence. James Seymour Luckey had both.

His audacious objective had grown out of a need. In the Eastern area there was no college Wesleyanic in emphasis authorized to grant degrees. Houghton could qualify, the State Board of Regents decided, if the President could get $100,000 and the promise of $20,000 annually from the Church. The Wesleyan Methodist Syracuse Board voted to let him try, and the first telegram was hurried off.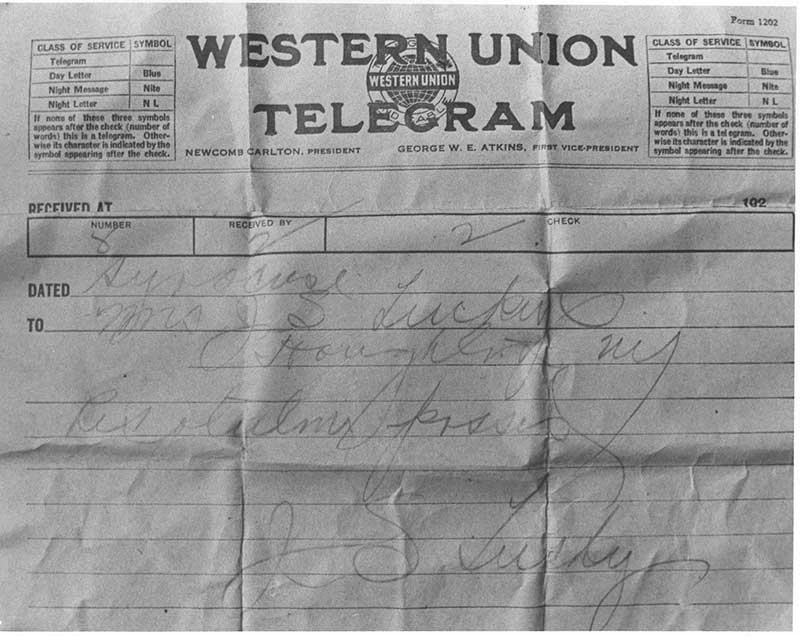 Then came the long, hard campaign that would determine the school's destiny. Houghton area conferences were solicited; 200 Allegany County businessmen were banqueted and acquainted with the school's needs; neighboring communities were canvassed; nearby churches were visited. Finally, money in hand, President Luckey received the promise from the Regents that degrees could be given in 1925. Armed with this commitment, he went again to Syracuse for final approval by the Church. Houghton waited anxiously; some Church officials were fearful that academic standardization might result in lessened spiritual effectiveness; Houghton's leaders believed that scholastic competence and spiritual power could—and should—go hand in hand. Monday morning, February 5, 1923, the triumphant message came: "Board voted 14–1. Doxology."
All Houghton joined in that Doxology. The students marched the streets of Fillmore, shouting the good news. Returning to Houghton on the same train that brought back President Luckey, they carried the victorious President to the waiting cutter and joined the crowd that pulled him up the snowy hill to the chapel. There he knelt beside his chair to lead the assembly in a prayer of gratitude.
The provisional charter was granted April 7, 1923; it was made permanent June 30, 1927. Exactly 100 years after the birth of Willard J. Houghton, the graduating class of 1925 heard President Luckey say for the first time, "Now by the authority vested in me by the Board of Regents of the State of New York…."
Back to Top