Camels lead caravans, goats frolic down the aisles, and horses pull magnificent chariots. Like their human counterparts, the animals of Sight & Sound Theaters in Lancaster, Pennsylvania, have their blocking memorized and respond promptly to their cues – all thanks, in significant part, to Houghton alumna Joanna Sudlow '15.
Joanna is the lead animal trainer at Sight and Sound Theater, a role she could not possibly have imagined when she was teaching at Houghton's equestrian summer camps, working as a shift leader for the chore crew at the barn or interning at the Royal Academy of Art at the Hague in the Netherlands. Today, she divides her time between many responsibilities, including animal training, teaching others to work with animals, animal design work for upcoming shows, and leading and supporting a team of animal trainers. Her work is highly collaborative and hands on but also involves research and interpersonal skills.
A lifelong animal lover who started riding at the age of 15, Joanna was drawn to Houghton's nationally recognized equestrian program and completed dual degrees in Equestrian Studies and Business Administration. She filled her time at Houghton getting as much hands-on experience as she could while sitting under the tutelage of legendary professors Jo-Anne Young '69 and Ken Bates '71.
Joanna threw herself into every equine-related opportunity she could. She worked barn crew and served as a shift leader, including over breaks when she would spend extra time learning from Professor Young. Learning happened not only during chores but also during extra lessons or gathered around Young's dinner table.
Joanna spent her spare time riding, although it's hard to determine when she found that spare time. Her business coursework further filled her days while allowing her to develop relationships with students and faculty outside the Equestrian Center. She was a member of Houghton's Society of Human Resource Management club, attended conferences and was advised by Professor Bates.
Her business capstone project, along with two internships – one at a small equine farm in Virginia, one in the admissions office of the Royal Academy of Art at the Hague – eventually led her to her rather unique position today. Her equestrian internship, which didn't quite turn out the way she'd expected, resulted in a phone call with her internship advisor, Professor Andrea (Potteiger '00) Boon, and helped Joanna realize that her original career plan of running a small business was not the right fit for her. Joanna's business capstone project explored her unique skills and strengths and helped her determine the types of work environments in which she would thrive. Her internship in the Netherlands, in conjunction with a business study-abroad program, taught her how to navigate international relationships and showed her that working in a traditional office also wasn't a good fit.
Through career counseling with VOCA (or, as it is known on campus now, the Office of Vocation and Calling), Joanna found the one animal-related job on the online job board: an animal-handling position with Sight & Sound Theatres. The position was needed before graduation, but a new position opened in the months after graduation, for which she interviewed. Through the interview process, Joanna was asked to apply for an animal-training position, which she started in September 2015.
Joanna spends a lot of time learning on the job, both from highly experienced colleagues and through extensive research. This scholarly aspect to her highly hands-on job is also a gift from her time at Houghton.
I gather information to serve my team well but also because I recall a phrase Ken Bates used to use: 'sharpening the saw.' It's this idea of never being content to stay where you are in your learning but to continue to learn and grow so you can share with others and help them grow.
---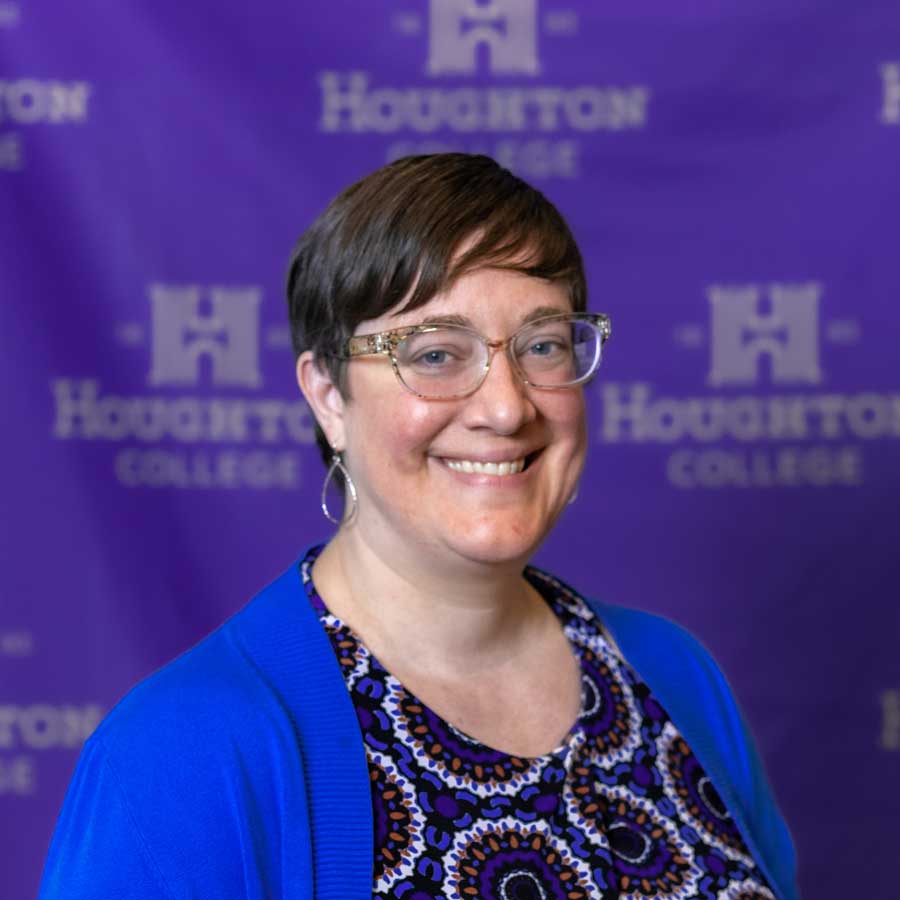 Amanda (Shine '05) Zambrano, Director of Donor Communications; Editor, Houghton Magazine.