Prepare to Become a Leader in Business
Develop the ability to communicate effectively and think critically as a Business Administration major. Acquire a broad foundation in management principles in a high quality, professional education that will prepare you to work in teams and lead others. You will then focus your work in management, marketing, finance, economics, international business or international economics.
4+1 MBA Program
Earn your bachelor's and master's degrees with only one additional year of study. You can increase your earning potential and make a positive and lasting difference in your workplace, community and beyond through Houghton's online MBA.
Discover Houghton's MBA Program
What will I learn?
Through Houghton's major in Business Administration, you will become career-ready as you:
Study business with a top-quality education rooted in ethics, leadership and responsibility.
Mix classroom and real-world hands-on experiences to fully understand the business environment.
Receive a broad foundation in management principles and can choose to focus in management, marketing, finance, economics, international business or international economics.
124 Credits
50-51
Required Courses
73-74
Elective Courses and General Education
Degree Requirements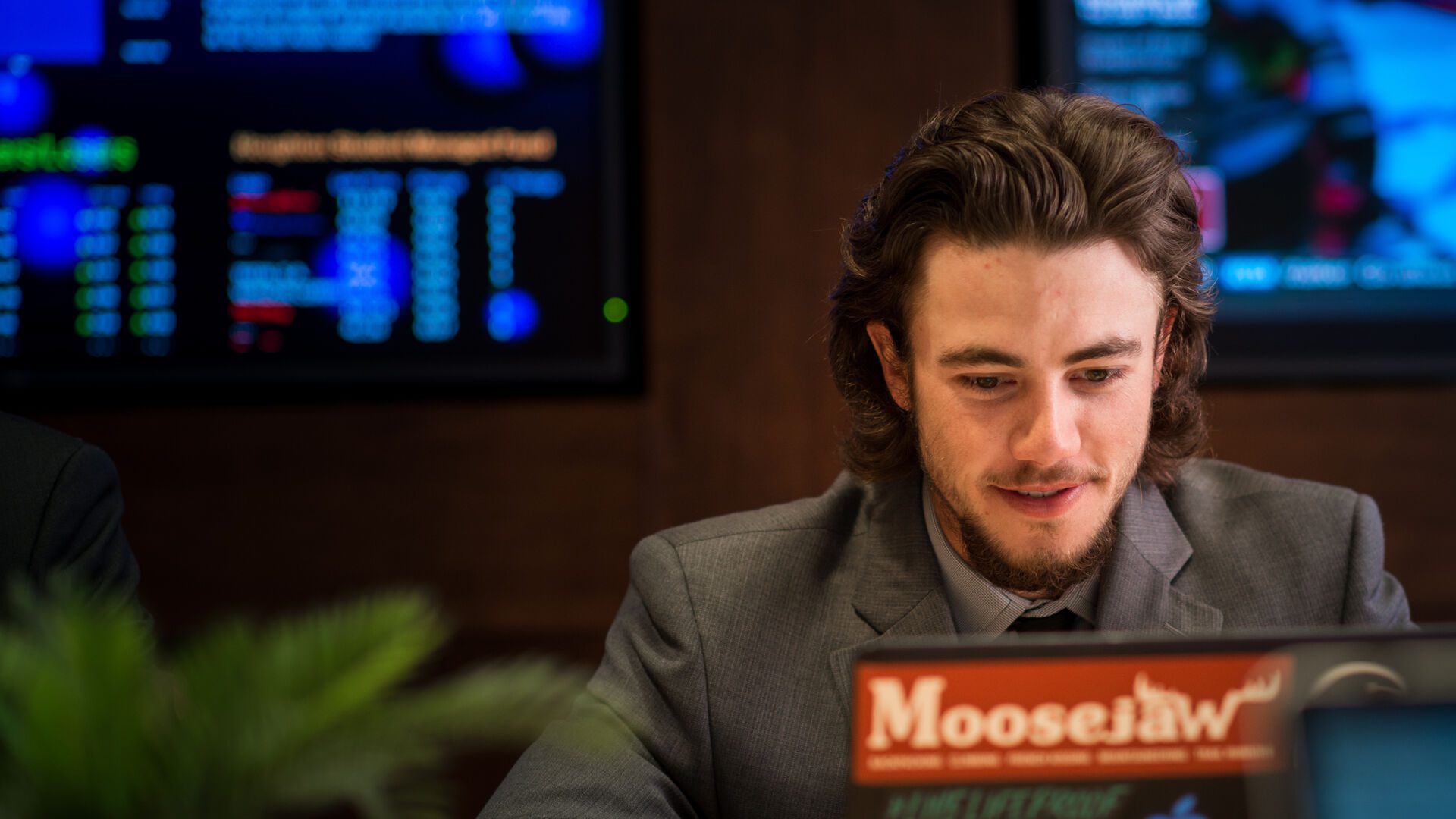 Jumpstart Your Certified Financial Planning® Certification
This new Houghton University minor will provide you with the courses necessary to be eligible for the Certified Financial Planning® exam. 83% of financial advisors say this certification gave them a competitive advantage to their peers.
Explore the Certified Financial Planning® Minor
Learn from the Experts
You will be taught by professors that have served as Certified Public Accountants, human resource managers, financial consultants, public relations directors, business analysts, television and radio broadcasters, communication strategy managers, organizational effectiveness consultants, lawyers, and entrepreneurs. The experience they bring into the classroom enriches and validates what you learn through their coursework.
Project Management Certification
Complete the Project Management course and become eligible for the CAPM exam. Full-time students are also eligible for discounts on a PMI membership and exams.
Start and Operate an On-Campus Business
Gain real experience through Houghton Student Enterprises, which operates numerous on-campus businesses and plans ongoing enterprises in other locations, or join the Houghton Consulting Group to provide analysis and recommendations to businesses. You can pitch your business plan in an annual county-wide new business contest, in friendly competition with students at other universities. As an accounting student, you have the opportunity to offer assistance in preparing income tax returns in collaboration with the IRS. You will also have the ability to participate in one for-credit internship as part of your curriculum.
Gain Practical Investment Experience
The Business Investment Center is equipped with a 24-foot-long stock ticker streaming the latest quotes and LCD screens showing market commentators and their predictions, while also serving as a trading room, classroom, and study area.
Program Outcomes
Students earning a BS in Business Administration from Houghton University are prepared to for careers in many areas, including but not limited to:
*Double major in Data Science to further enhance your resume.
Ben DiCrasto '20 shares his experience majoring in business administration at Houghton University
Application Requirements
1
Start Your Application
Complete the application here
Apply Now
2
Documents and Supporting Materials
You'll be asked to provide your official high school transcript and your test scores (can be waived)
Testing Policy
3
Personal Statement
The personal statement portion of our application for admission is perhaps the best place to truly tell your story, to tell who you are and what is important to you.
Personal Statement
Have Questions?
Discover if earning your degree in Business Administration from Houghton University is right for you.
Call Us
Contact 1-800-777-2556 to connect with an admission representative.