Develop the knowledge, practical skills and compassion needed to extend the healing work of God to those in need.
Share the love of Christ as your develop your unique talents, gifts and passions to serve others. At Houghton, you'll find a holistic approach to teaching, training, mentoring that equips you for professional work in health care, sports ministry, recreation and wellness fields.
Calling all healers, problem solvers, curious minds and nurturers… we have a major for you.
Take a look.
Undergraduate Majors
Pre-Health Professions
---
Undergraduate Majors & Areas of Study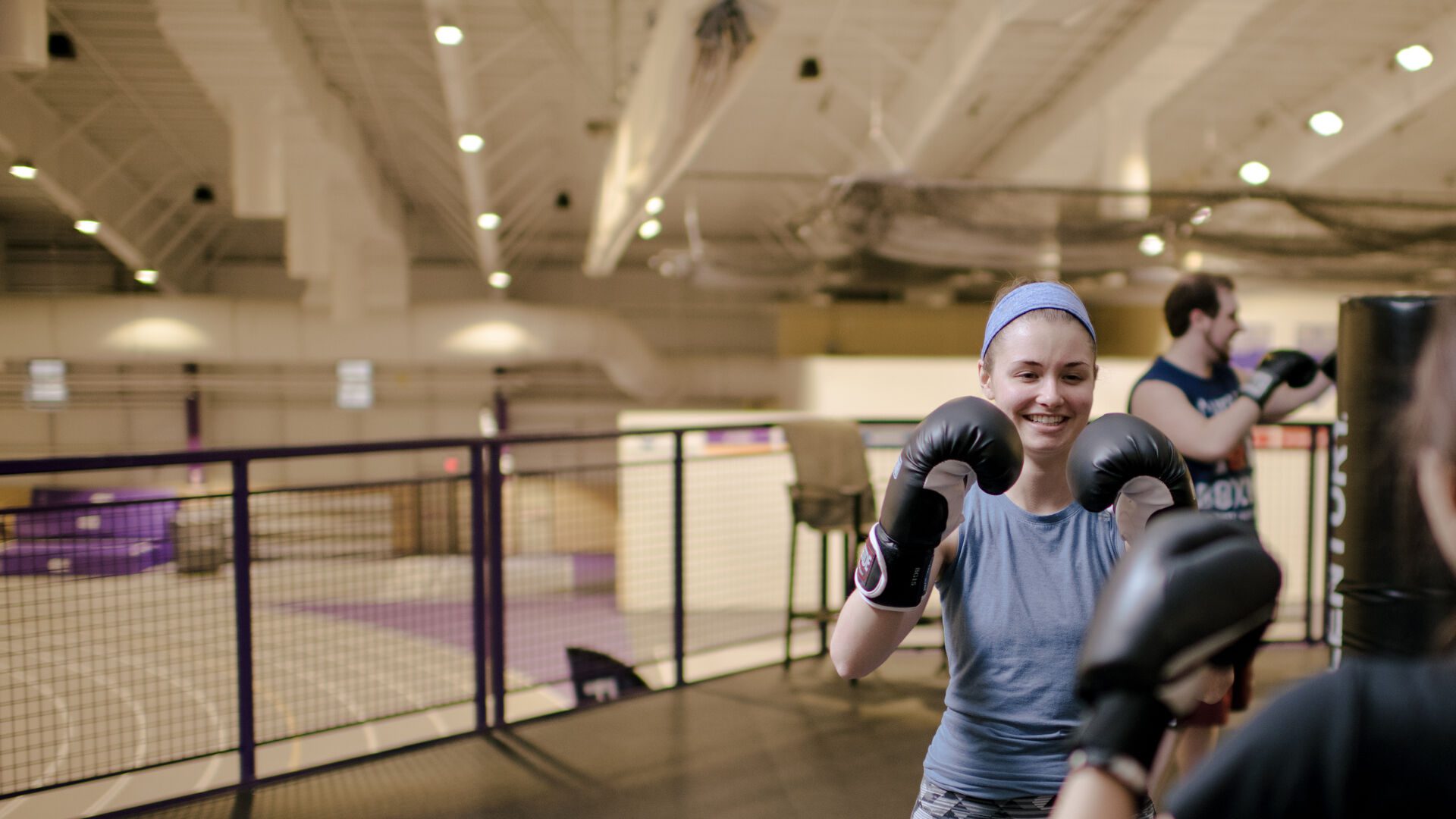 Concentration – Sport, Recreation and Wellness Management Major – BS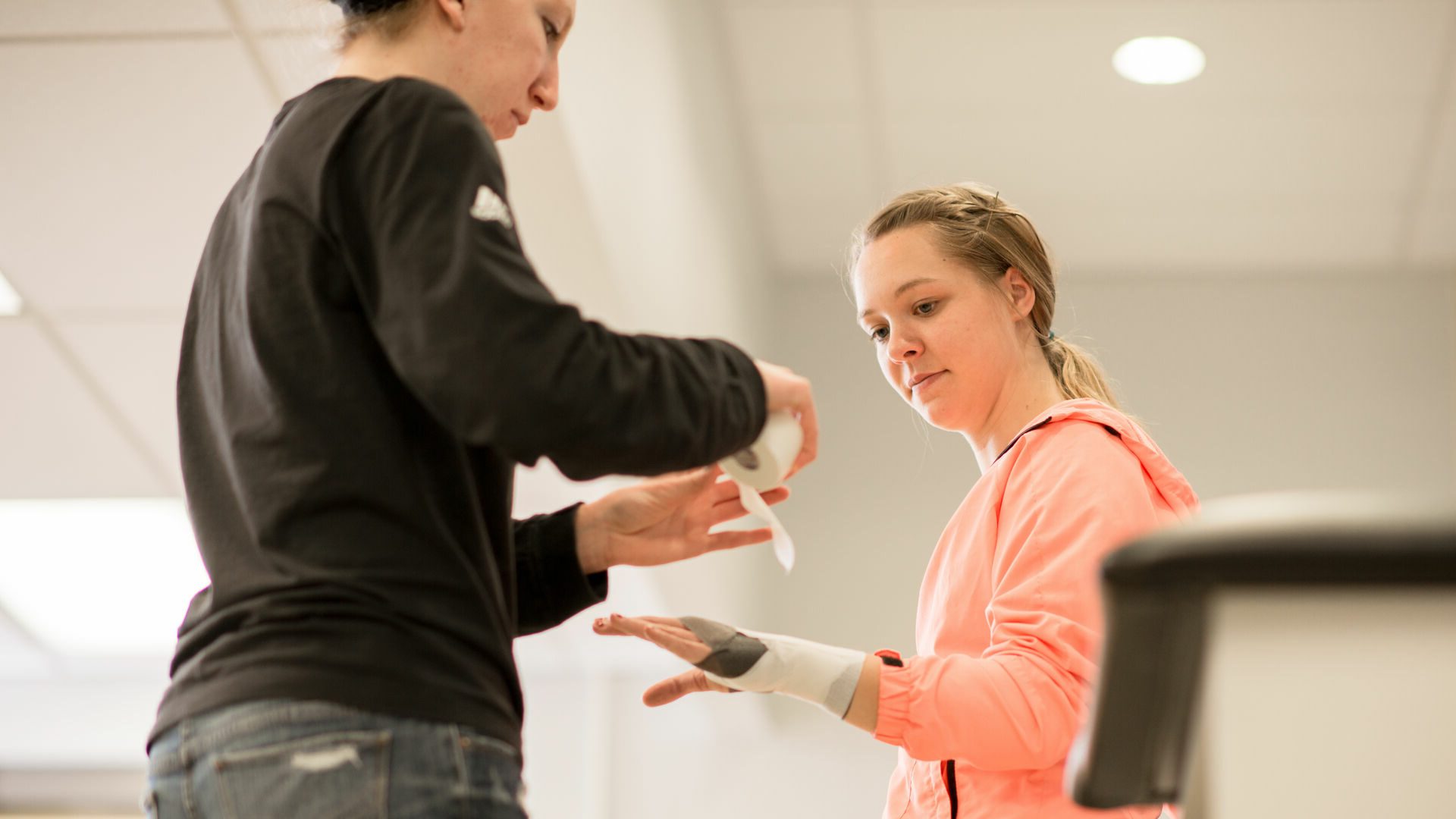 ---
Pre-Health Professions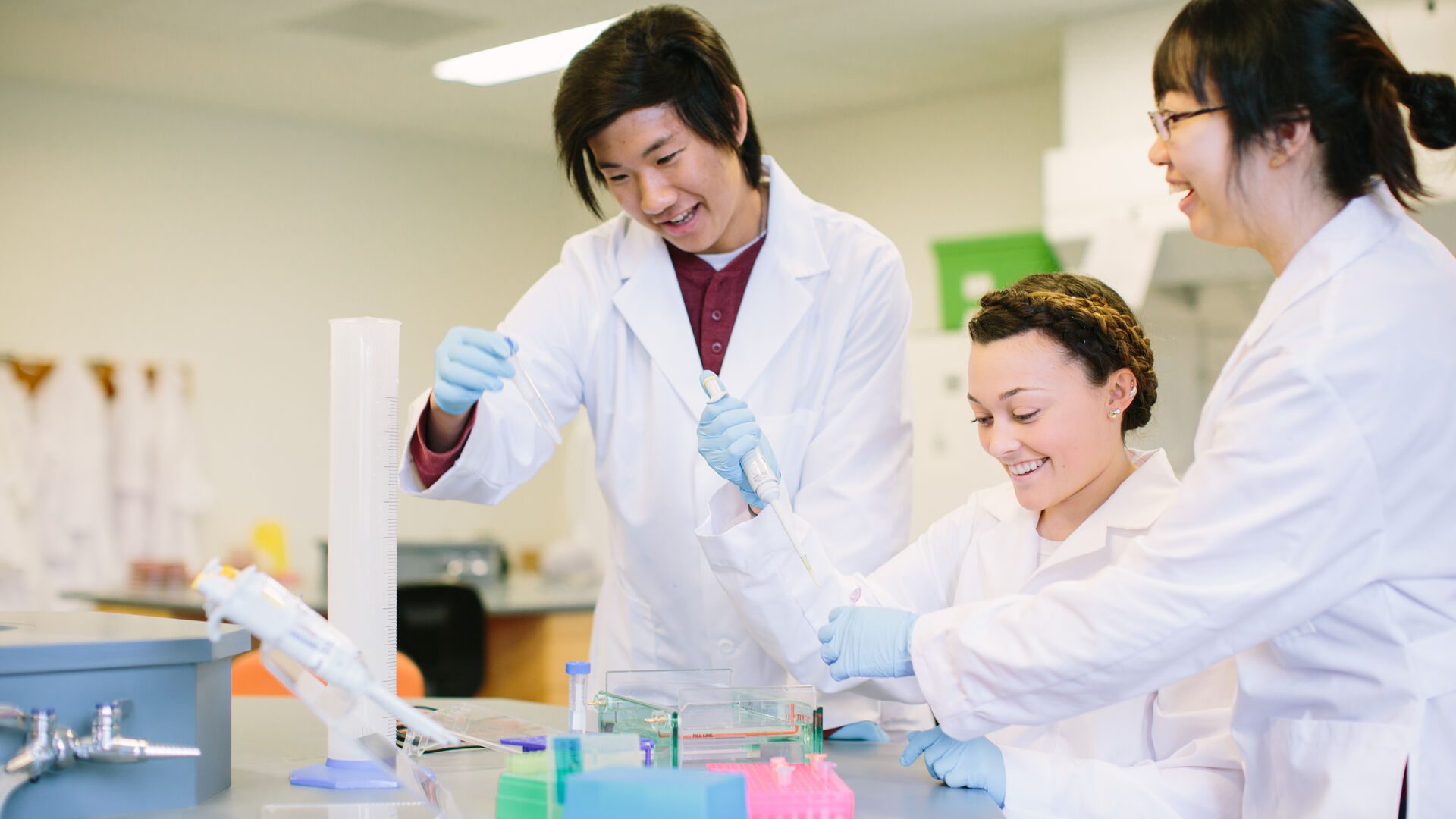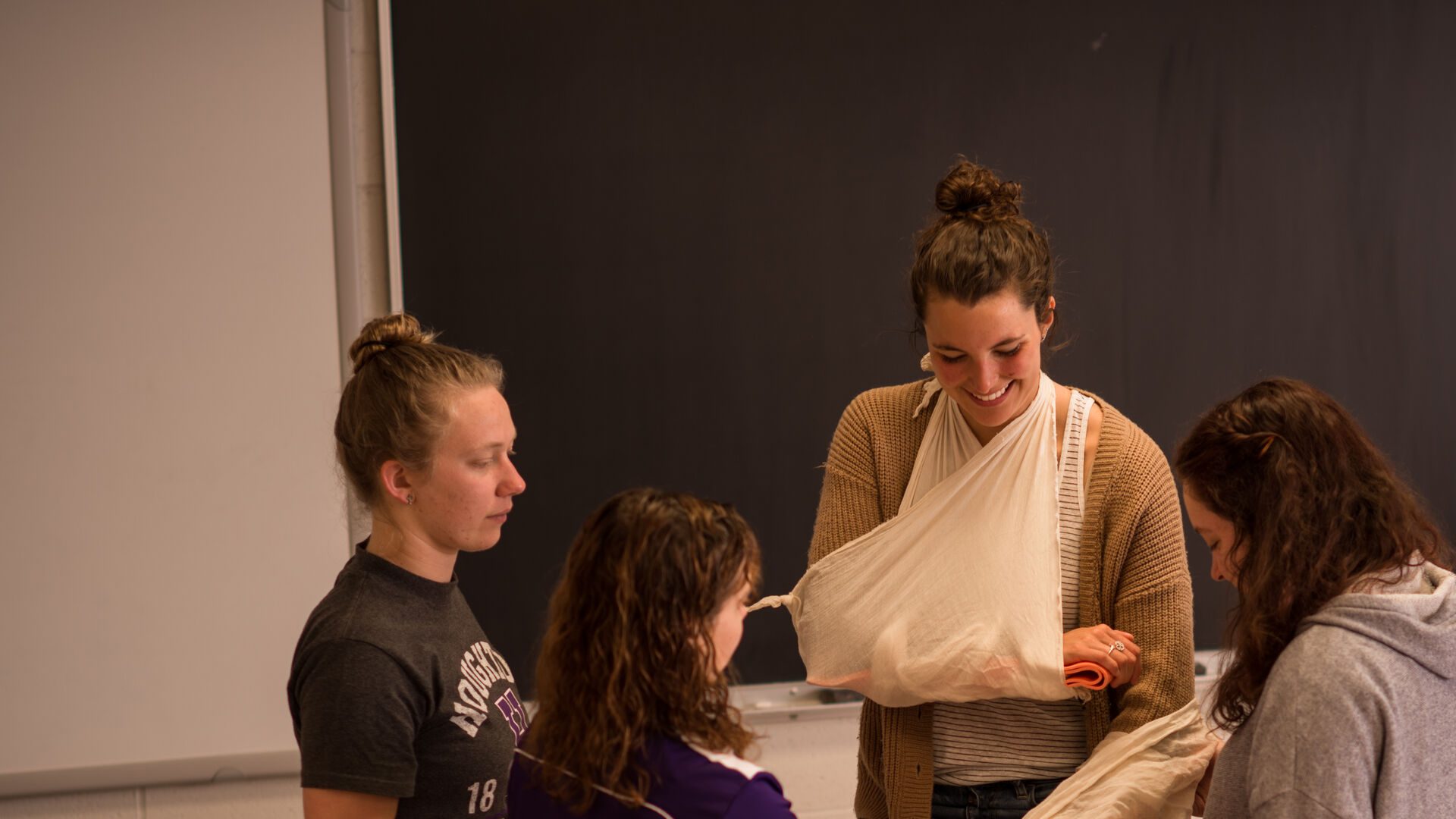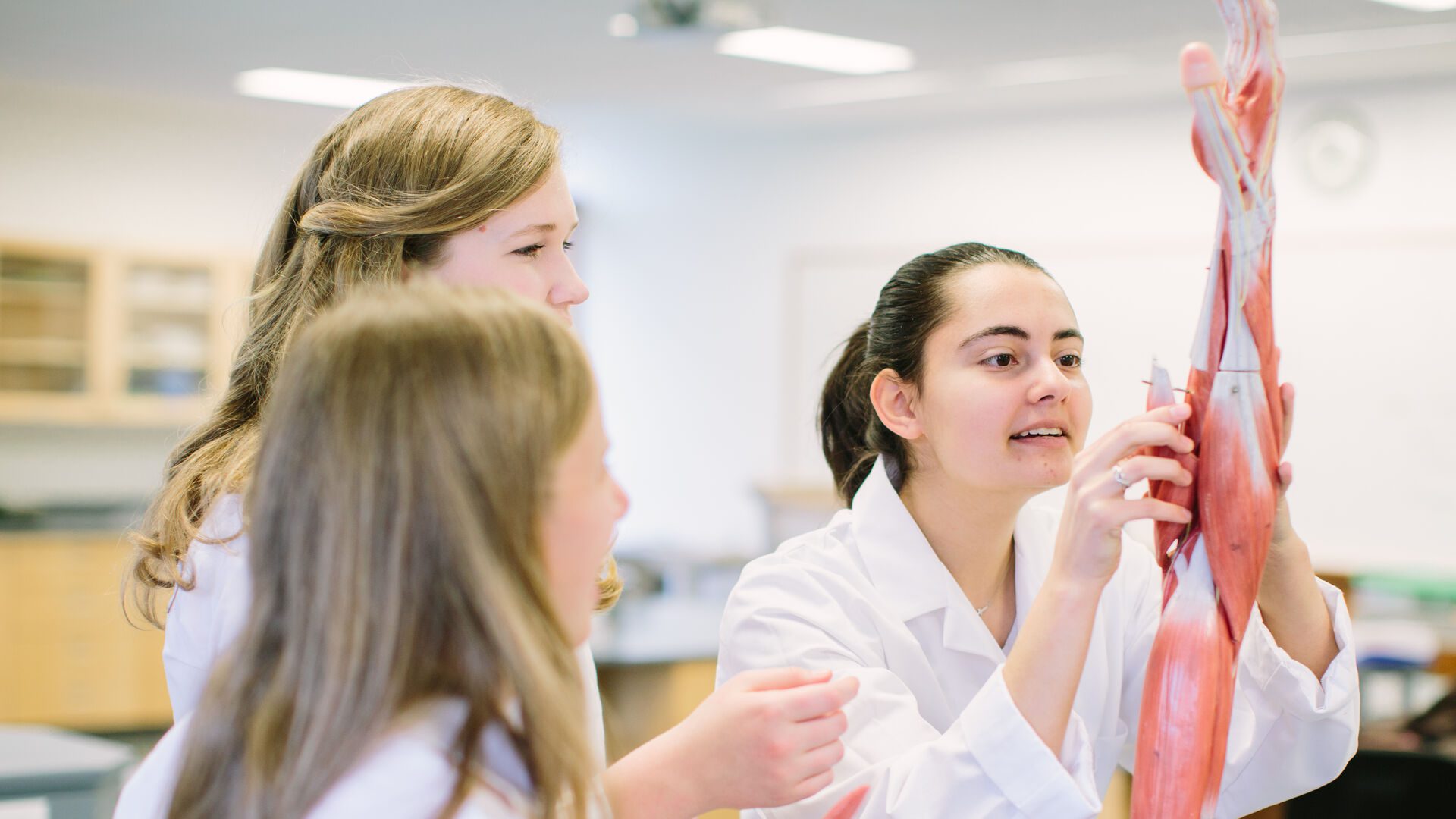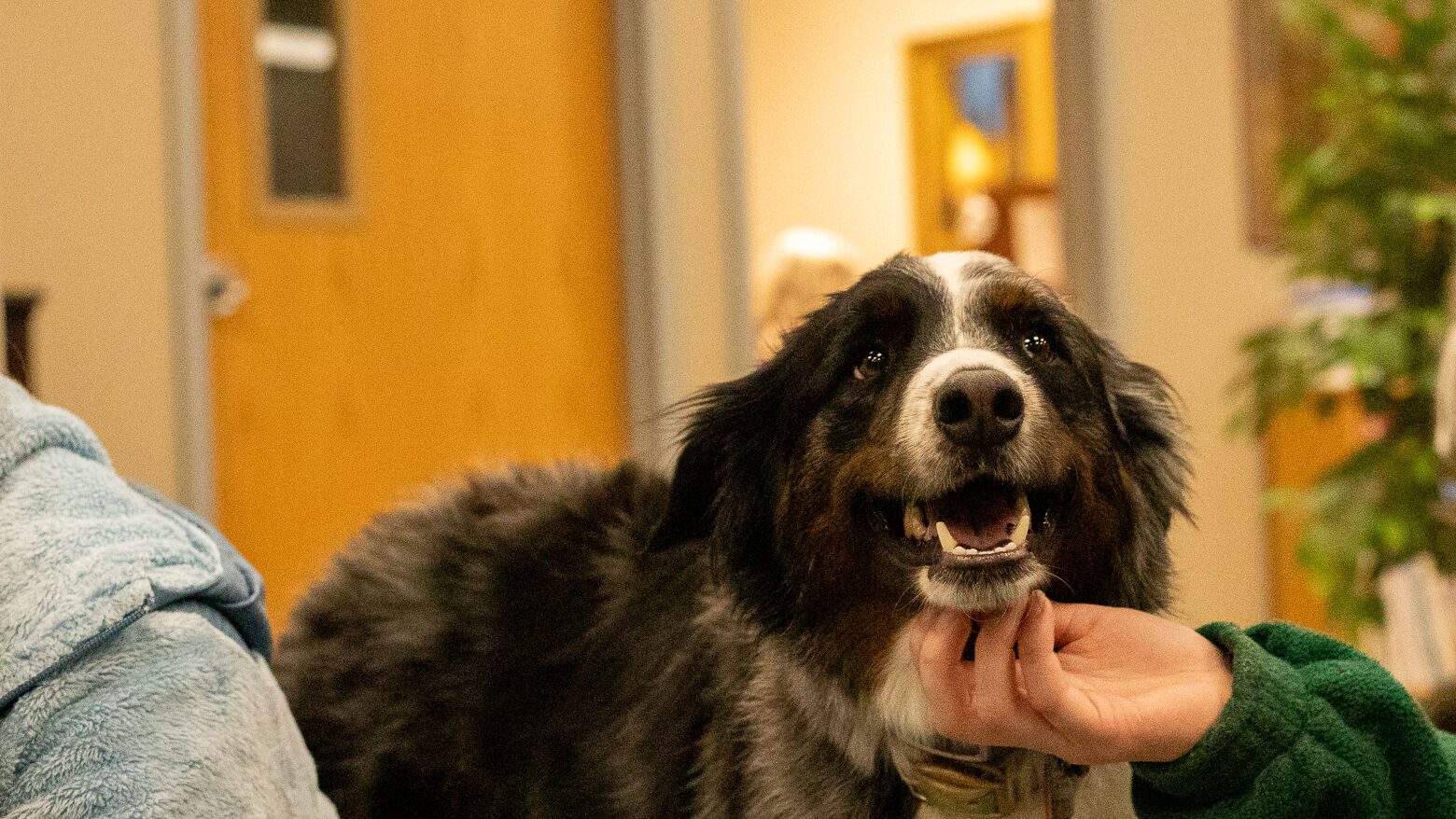 Explore Biomedical Sciences Major
Health & Wellness at Houghton
Faculty Mentoring
All pre-health, equestrian studies, wellness and recreation faculty bring significant experience and professionalism to the learning environment. Faculty work closely with you to understand your unique gifting, equipping you for lifelong success in the field as you cultivate Christ-like character. Be mentored, supported and cared for by invested faculty members who care about your academic success as well as your spiritual, emotional, and professional growth.
Christ-Centered Education
Houghton University's Christian environment and faculty help you clarify your vocational calling. You'll receive excellent academic preparation for your chosen field whether you pursue medical school, sports ministry, or equine assisted therapy. Belong to a thriving community of Christians who are living, learning and experiencing life together.
Experiential Learning
At Houghton you'll prepare for your future career through a variety of hands-on experience whether that's in the lab, clinic, training facilities or in the local community. Here is a snapshot of the opportunities available to you in health and wellness:
Volunteering at a local clinic or as an EMT
Study abroad or travel to a developing country to study and serve
Conduct, publish and present real research with faculty members
Shadow local practitioners, take an internship, or complete a practicum
Train, coach, teach and or mentor in the local community
Earn relevant certifications prior to graduation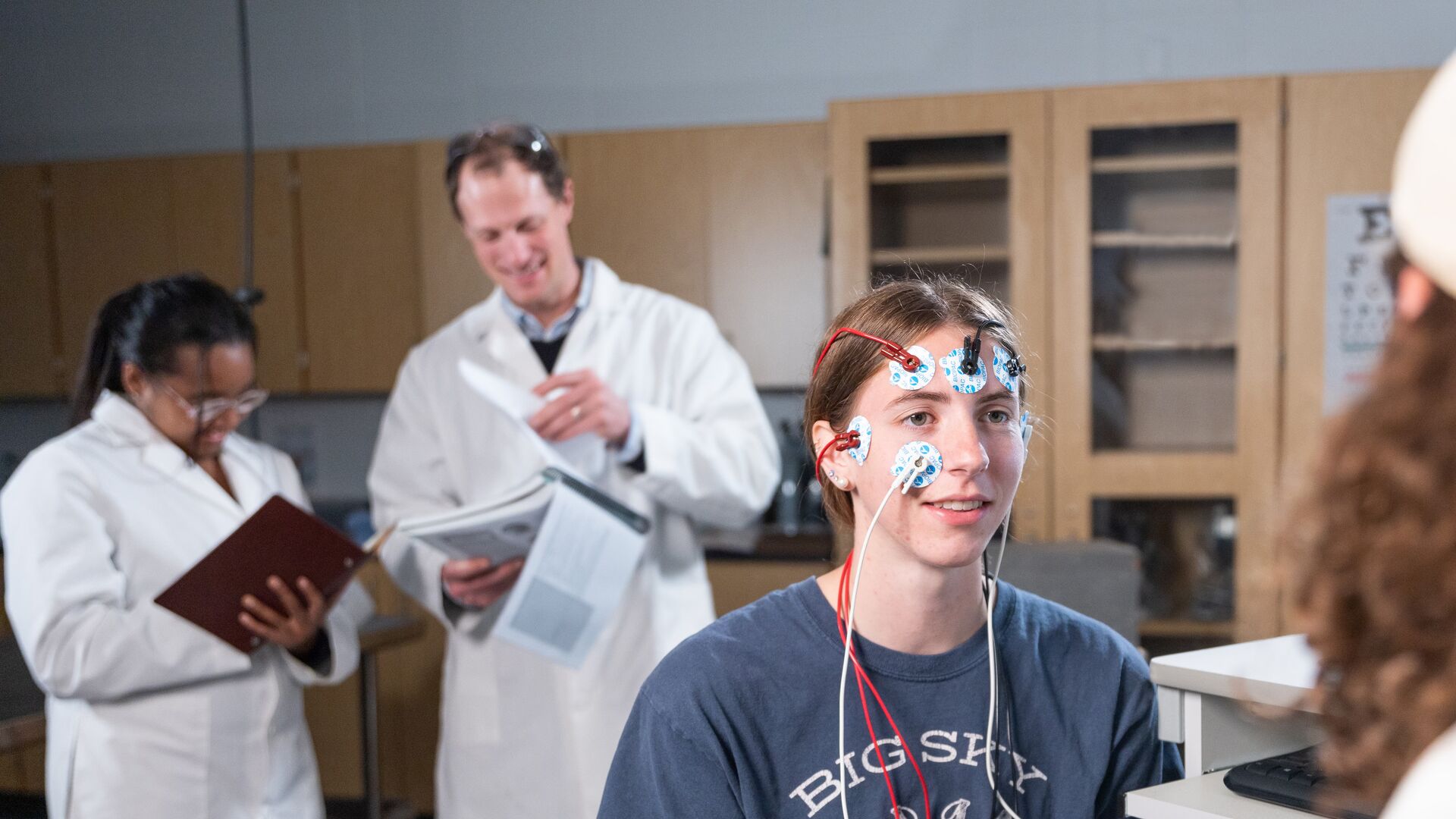 Actively participate in studies and research using professional research equipment and facilities. In addition to the 15,000 square feet of lab facilities on the third floor of the Paine Center for Science, you'll have access to the Margaret Bush greenhouse and animal facilities.
Explore Biology Facilities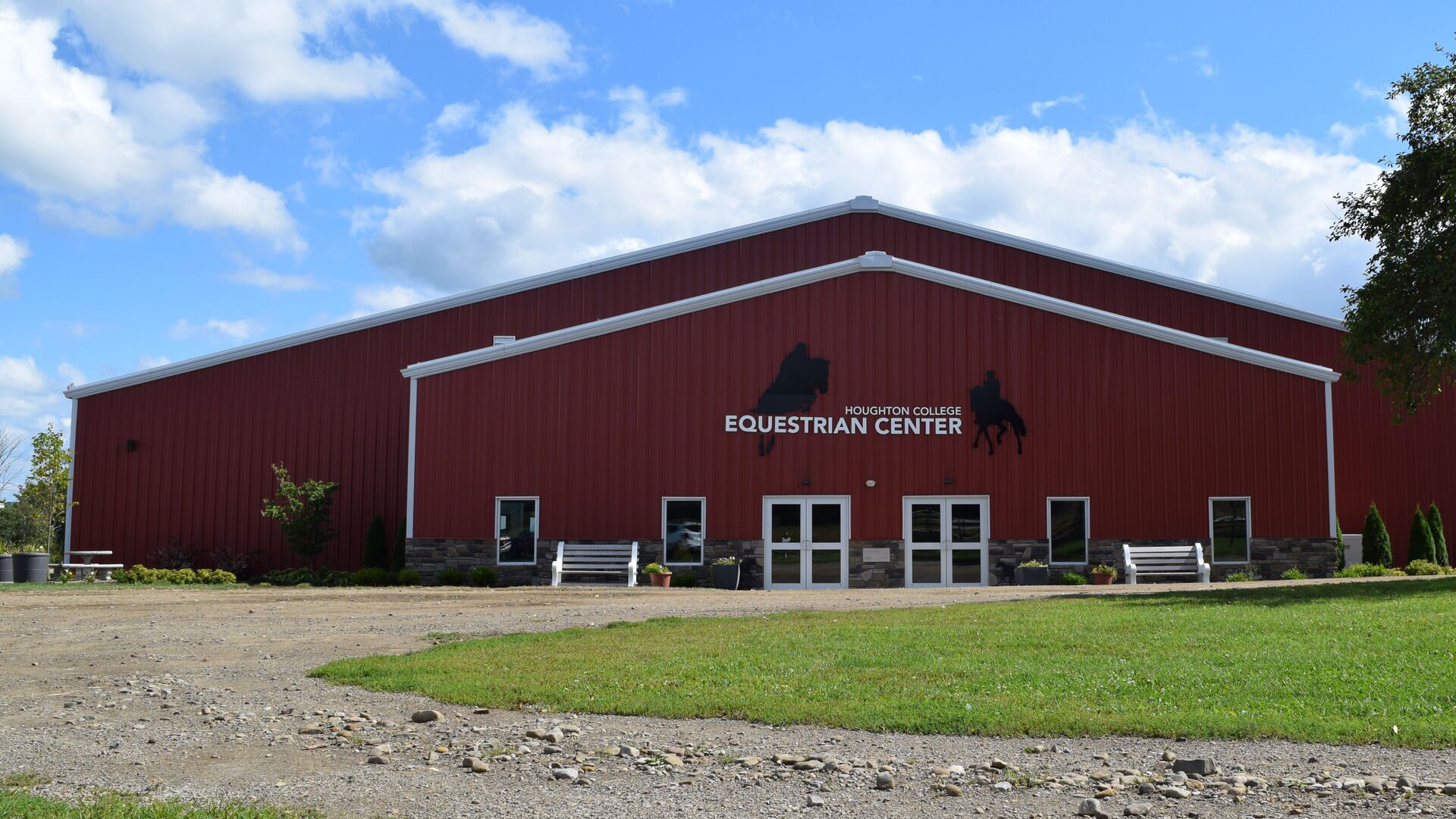 Located on 386 acres of farmland on a scenic ridge, Houghton's Equestrian Center features an event center, five barns, pastures, and indoor, outdoor and dressage arenas. In addition to the 30+ on site lesson horses, you also have the opportunity to board your own horse.
Explore Equestrian Facilities
Participate in outdoor activities such as backpacking, canoeing, rock climbing, wilderness camping through EPIC Adventures. In addition, you'll have access to EPIC's outdoor ropes course and zipline and outdoor rentals like camping gear, kayaks, canoes, and ski equipment.
Explore EPIC Adventures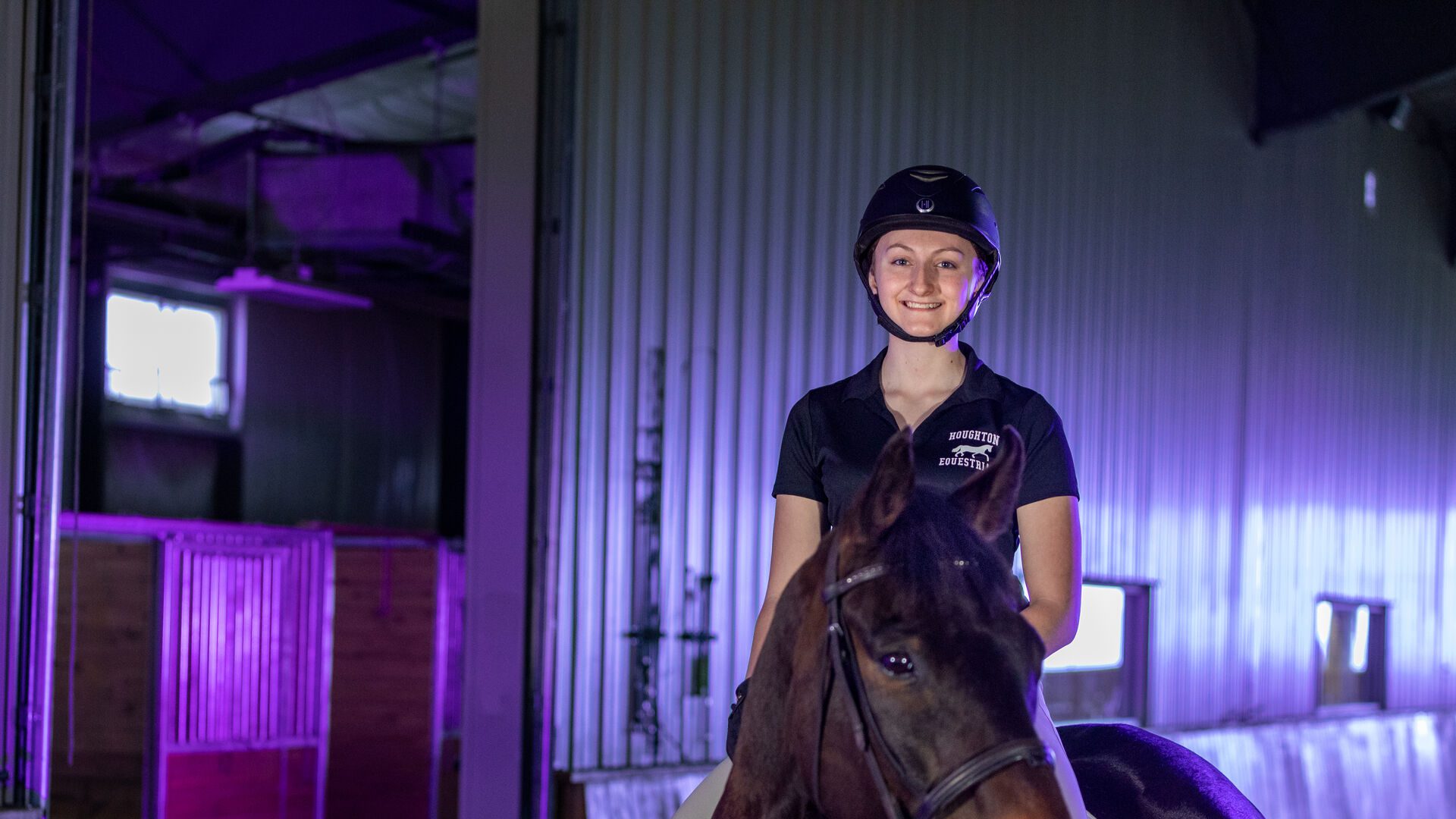 A Heart to Help Others
Katie Widmer '24 chose Houghton for the outstanding opportunities for training, equestrian performance, and internships. Being surrounded by so many people growing in their Christian faith has helped her to realize that God is always by her side and inspired her to fully pursue her God-given potential. It has empowered Katie to make plans to one day open an inclusive barn offering lessons and equine assisted therapy.
Explore Houghton's Equestrian Studies Program
{"post_type":"staff","posts_per_page":12,"orderby":"last_word","order":"ASC","tax_query":[{"taxonomy":"staff-tax","field":"term_id","terms":["539"]}]}