Explore what it means to be human, created in the image God, through the lenses of history, literature, and diverse cultures.
At Houghton, you'll explore the questions that matter, questions that impact our identity, belief and meaning. You'll also develop the skills to make connections to the past and the present issues we face today. Be equipped to create meaningful change and serve God in the world around you whether that's in politics, journalism, ministry, economics, culture relations and more.
Calling all visionaries, critical thinkers, expressive minds and change-makers… we have a major for you.
Take a look.
Undergraduate Majors & Areas
---
Undergraduate Majors & Areas of Study
Undergraduate Major & Minor – BA
Undergraduate Major & Minor – BA
Undergraduate Area of Study
Undergraduate Major & Minor – BA, BS
Humanities at Houghton
Faculty Mentoring
Collaborate with faculty members who integrate their teaching with the Christian faith. They will support you and help you explore your faith and its connections to a broad array of disciplines. Discover your talents and strengths while being mentored by a faculty member that cares about your academic and spiritual growth.
Christ-Centered Education
Integrate your academic learning with your Christian faith. At Houghton you'll strengthen your faith in a community of like-minded peers, understanding that all truth belongs to God. As you think deeply through intercultural relationships, historical events, political structures, economics, law and justice, and or expressive communication through word, sound or image, your faith will provide a foundation for how you see the world.
Experiential Learning
At Houghton you'll prepare for your future career through a variety of hands-on experience whether that's writing for the student newspaper, exploring regional courtrooms, attending a national conference, or studying abroad. Both on-campus and off-campus opportunities will give you professional experience in your chosen discipline.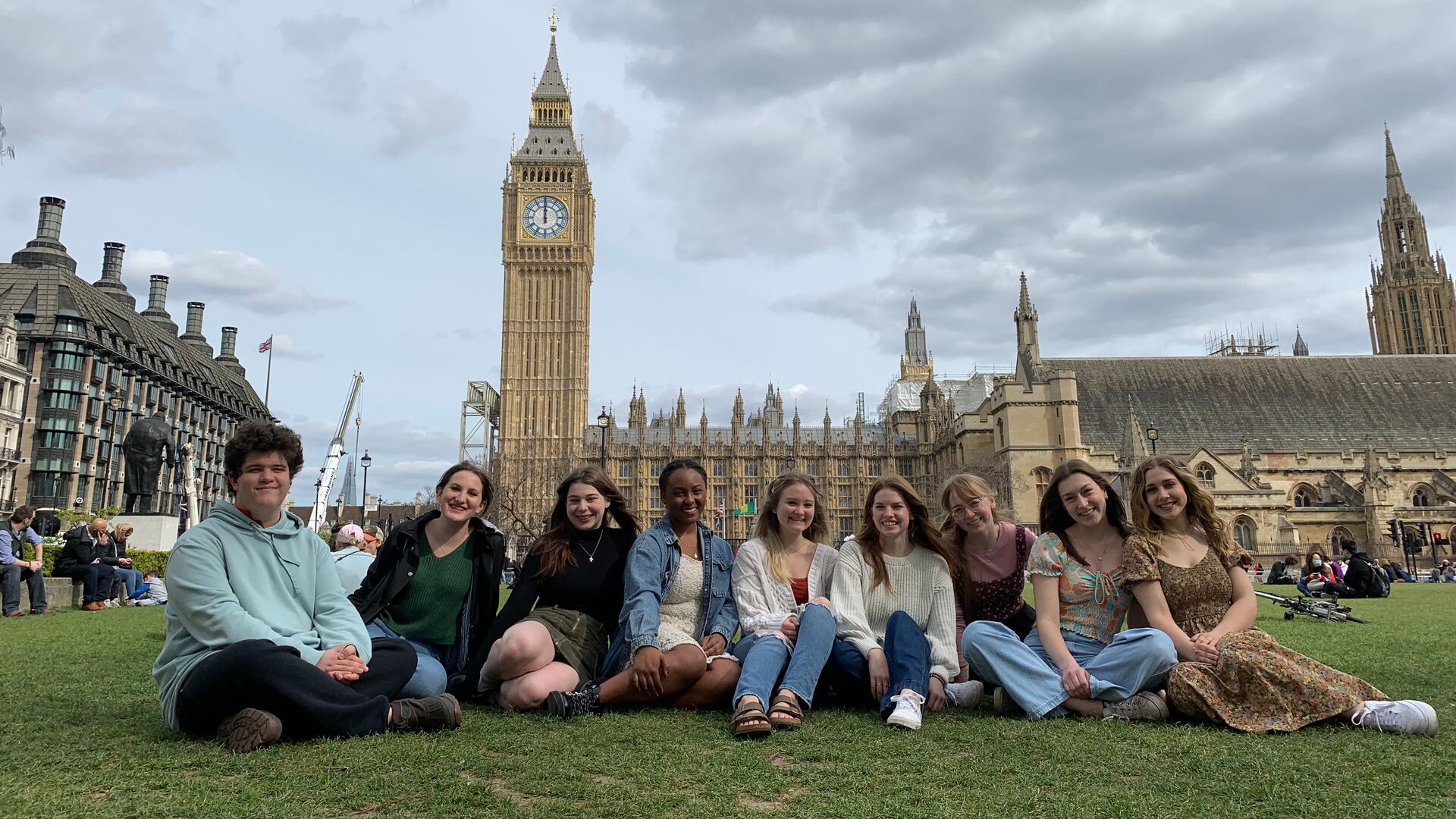 With so many off-campus study opportunities, you might find it hard to choose just one. Many students study abroad several times during their four years at Houghton. Gain experience traveling the world and engage with different cultures with the support of like-minded peers and faculty.
Explore Off-Campus Studies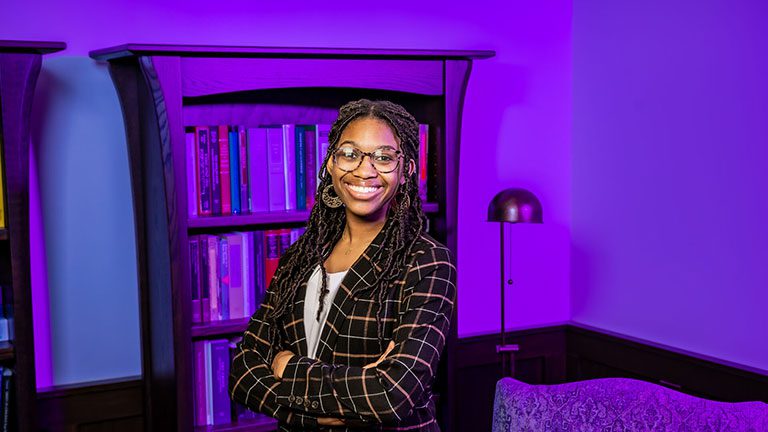 An internship can help you pursue your interests while helping you gain valuable professional experience. Whether that's interning on-campus in marketing or off-campus with local government, a nonprofit organization, or in a developing country, our faculty and staff will help you find something excited you.
Learn More About Internships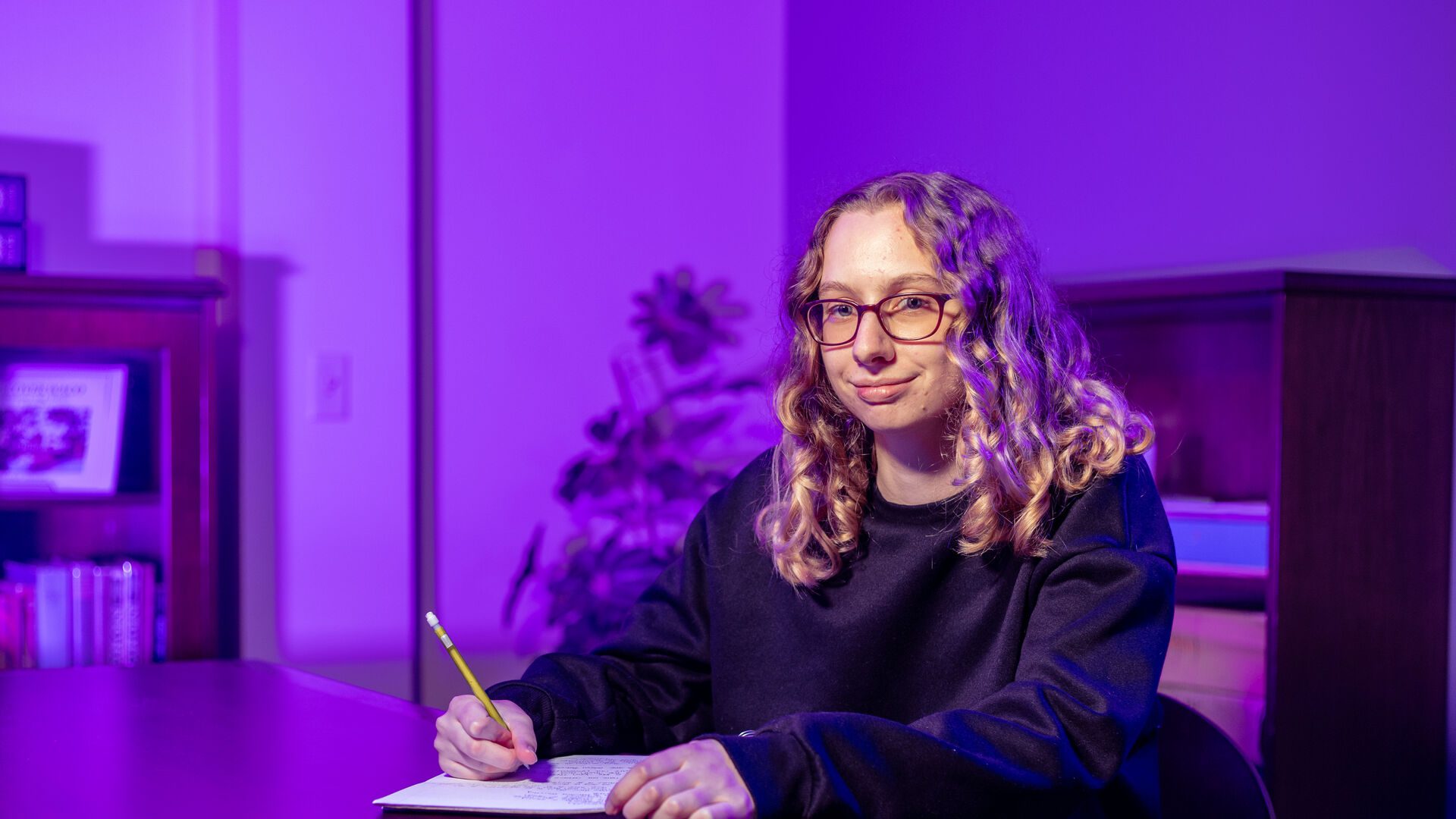 Words of Hope
When Jennifer Page '24 looked at colleges, she loved the idea of a place that would challenge her academically while being supportive and safe as she coped with the loss of her mother. Houghton has provided opportunities in the Honors program, within her writing major, and on the softball team that have developed her creativity and honed her time management skills, all while feeling like she is part of a comforting family. Upon graduation, Jennifer feels called to use her gift for writing to minister to teenagers in difficult circumstances, letting them know that they should not be afraid and they are not alone.
Explore Houghton's Honors Program
{"post_type":"staff","posts_per_page":18,"orderby":"last_word","order":"ASC","tax_query":[{"taxonomy":"staff-tax","field":"term_id","terms":["540"]}]}