Prepare for your calling in Christian service and beyond.
Biblical studies at Houghton University prepares you to be a Biblically well-versed, theologically informed, and spiritually vibrant Christian scholar, ready to serve God in many fields of Christian service, including pastoral ministry, academia, missions, writing, counseling and chaplaincy.
Spend Time in the Word
As a Bible major at Houghton University, you will spend most of your time in the Bible itself, with the bulk of the major revolving around courses that go deep into an individual book of the Bible or a series of books.
You will gain the foundation you need for your next step, whether it be graduate study or your work in ministry or a related field.
What will I learn?
Through Houghton's BA in Bible you will
Discover your God-given calling through weekly readings and discussions, retreats, one-on-one mentoring, and spiritual direction with your participation in the year-long Emmanuel Scholars experience.
Delve deeply into the Word of God as you study various aspects and areas of Biblical text with immersion and careful analysis, and then listen more carefully to the voice of God in Scripture.
Wrestle with important questions as you and faculty seek answers together in Scripture.
Explore new ways to solve problems from Biblically well-versed and theologically informed Christian scholars.
Study introductory Greek and/or Hebrew, allowing you to dive into primary texts of the Christian church.
Integrate your Christian faith with rigorous coursework.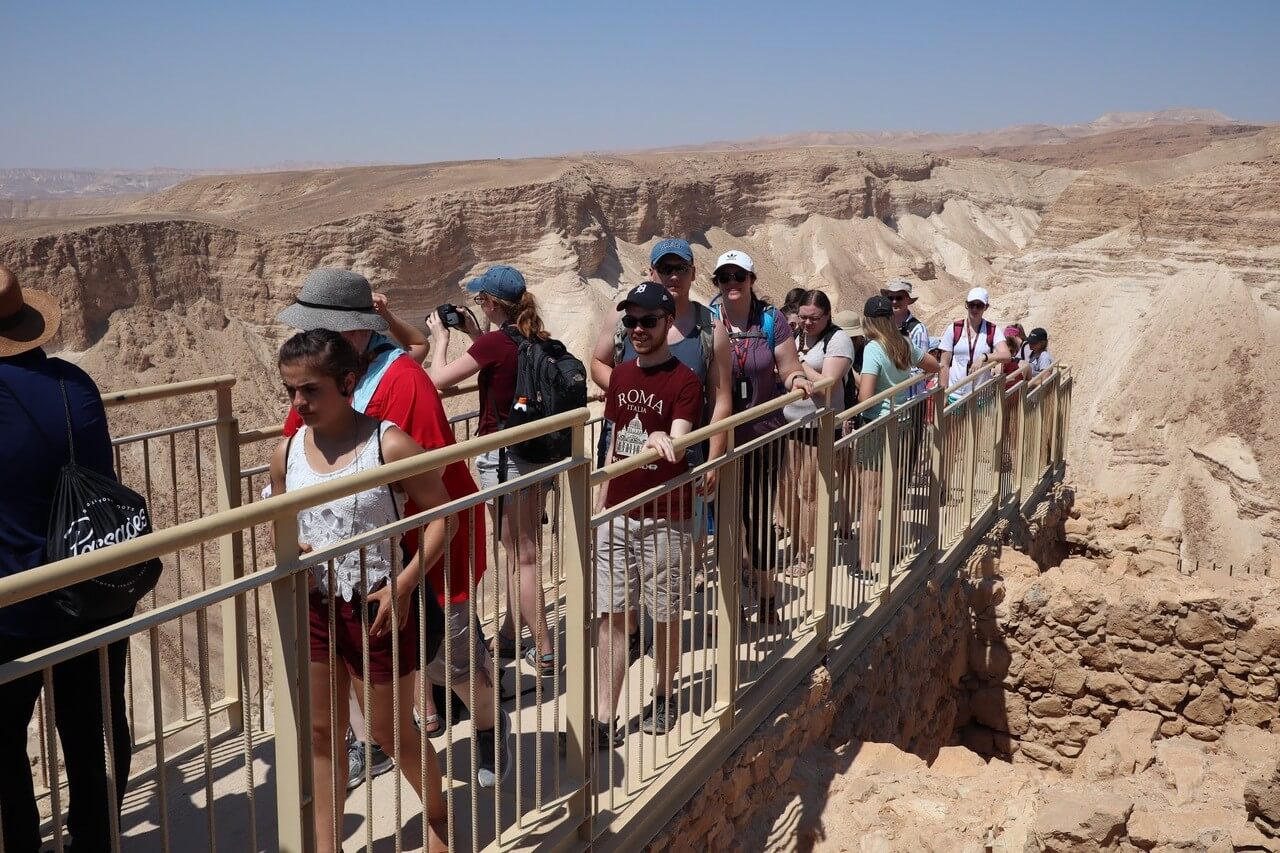 Experiential Learning
Learn from the lands where Jesus performed his ministry
Learn overseas and travel the Holy Lands of Israel and Palestine with the Holy Land Tour course. Through visits to cultural, historical, and archaeological sites in Israel, you'll learn biblical history and geography which will aid your overall understanding of biblical works.
Get a Solid Foundation in all Disciplines of Ministry
Rather than focusing exclusively on current trends, you will learn from a variety of core classes, including spiritual formation and vocation, shaping you into someone ready for whatever comes along in your ministry work.
Preparation for a Life-time of Ministry in a Changing World
At Houghton, you won't just be given the answers—you will learn how to read, apply, and interpret well. These will be skills that you can carry with you, even as everything else around you seems to change.
Program Outcomes
Earning a BA degree in Bible from Houghton will prepare you to begin your career or enter seminary or graduate school for further study to work in:
Pastoral Ministry
Academia
Missions
Writing
Counseling
Chaplaincy
Application Requirements
1
Start Your Application
Complete the application here
Apply Now
2
Documents and Supporting Materials
You'll be asked to provide your official high school transcript and your test scores (can be waived)
Testing Policy
3
Personal Statement
The personal statement portion of our application for admission is perhaps the best place to truly tell your story, to tell who you are and what is important to you.
Personal Statement
Have Questions?
Discover if earning your degree in Bible from Houghton University is right for you.
Call Us
Contact 1-800-777-2556 to connect with an admission representative.