The Ortlip Gallery is an all-purpose exhibition space in the Center for the Arts at Houghton University.
Named for H. Willard and Aimee Ortlip and their family, some of whom were previous art faculty members, the gallery serves current students, faculty and visiting artists.
The exhibit program of the Ortlip Art Gallery presents a diverse range of innovative exhibitions and educational programs offering insights into the work of established and emerging regional, national, and international artists and designers. As a cultural leader, the Ortlip Art Gallery provides a forum for exploring contemporary art and ideas enriching the artistic and intellectual climate of the college, the greater Houghton community, Allegany County, and beyond.
The Ortlip Gallery has a mission of furthering the educational goals of Houghton University, preparing students interested in art studies for future careers by providing a professional gallery and exhibit venue for college work study, stimulating conversation with visual complements to ideas crucial to our lives, and enriching every community member possible in the under-served areas that Houghton comes into contact with. The exhibitions provide opportunities for visual research, objective thinking into areas of culture, philosophy, place, gender, ethnicity and faith.
---
Recent Exhibit - "Organic by Nature: Faculty Art Show"
January 13 - February 4, 2023
close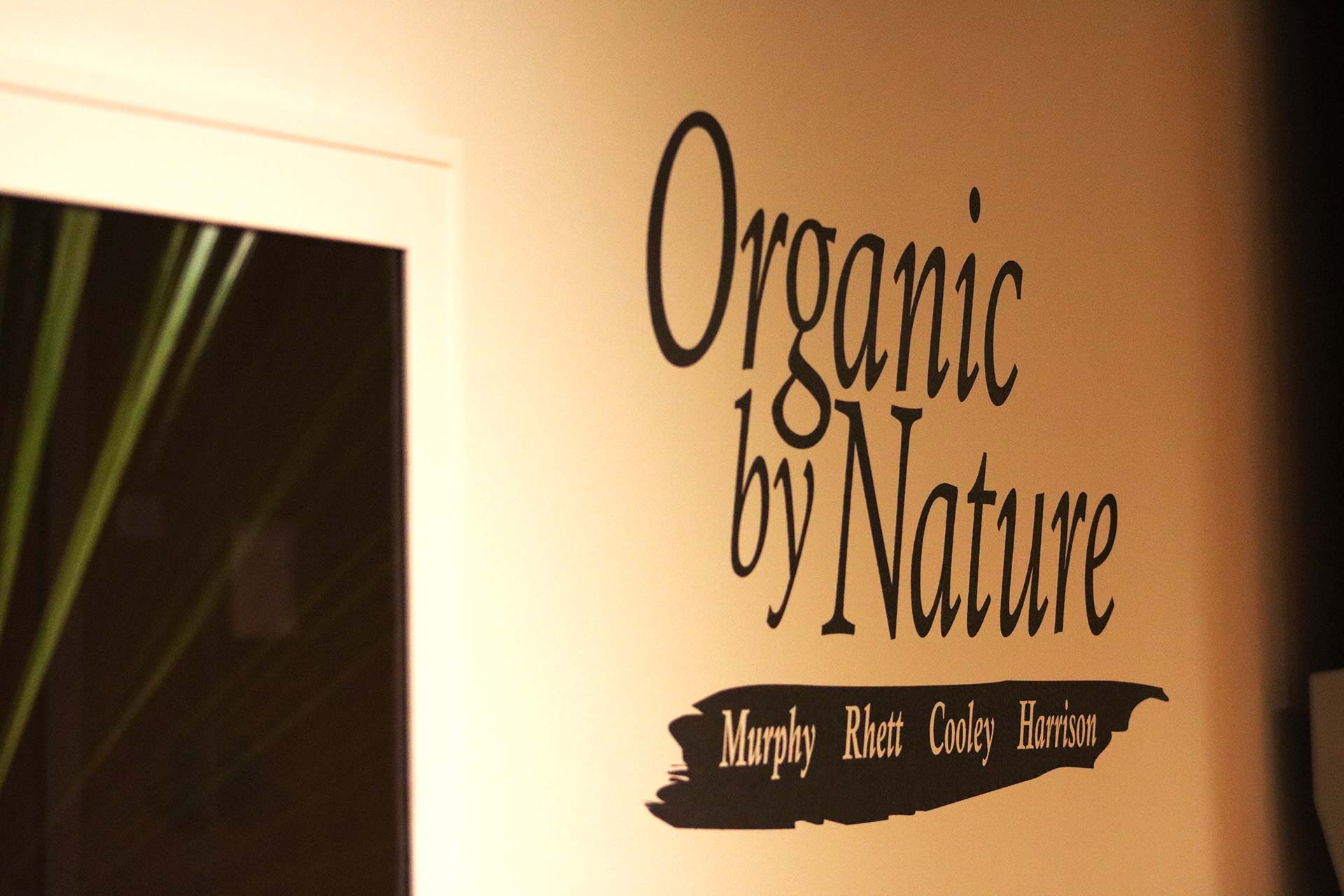 close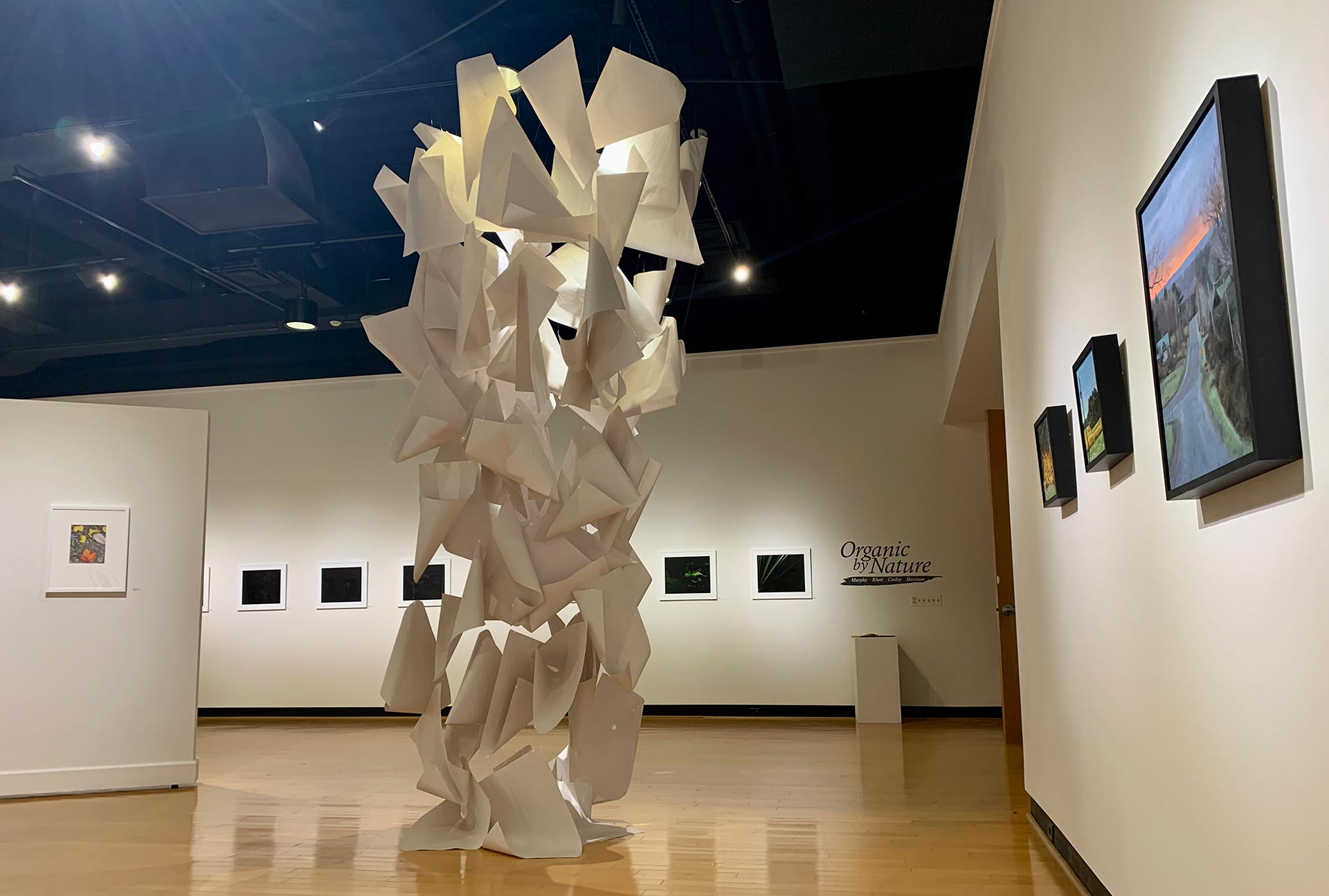 close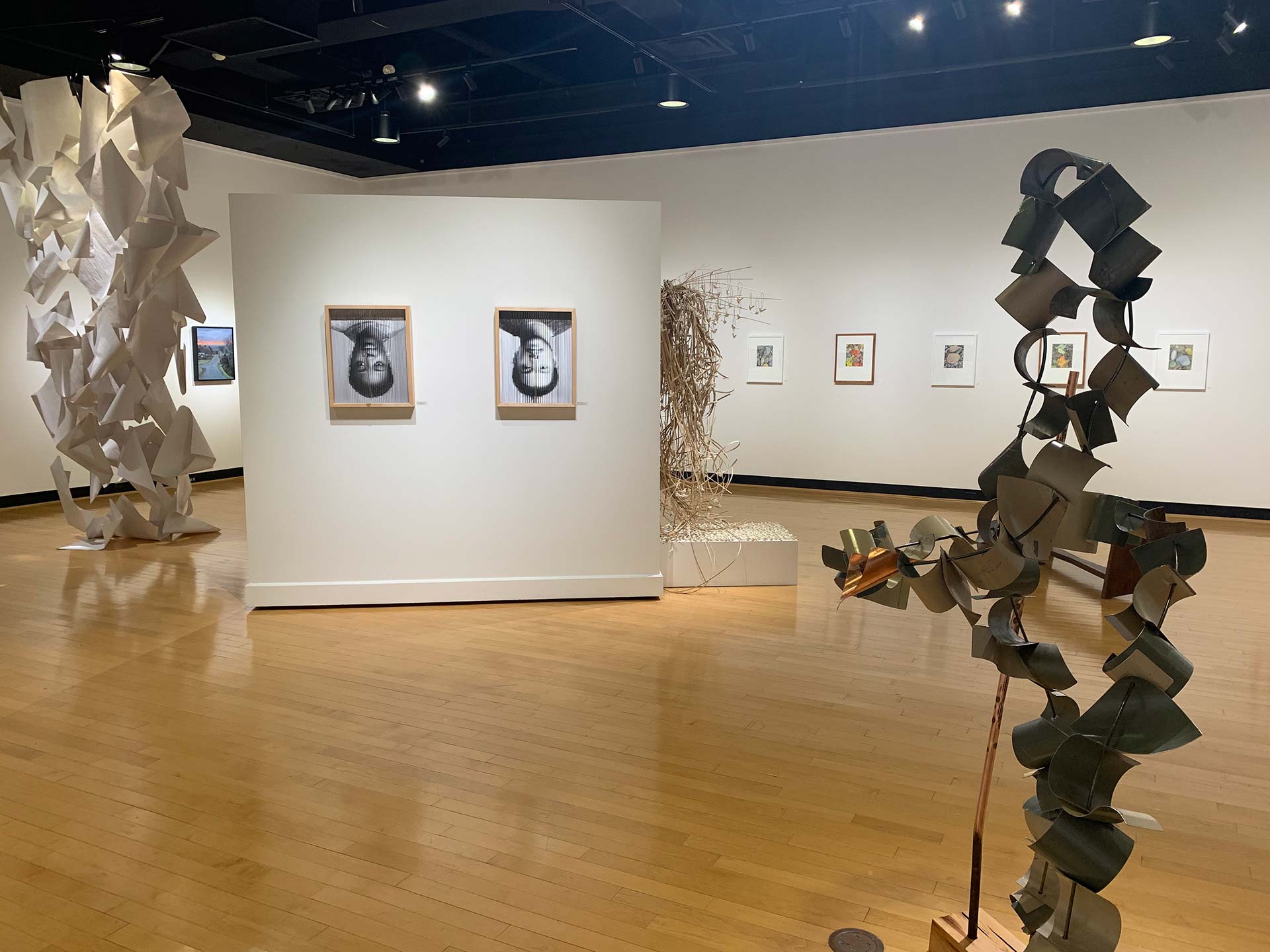 close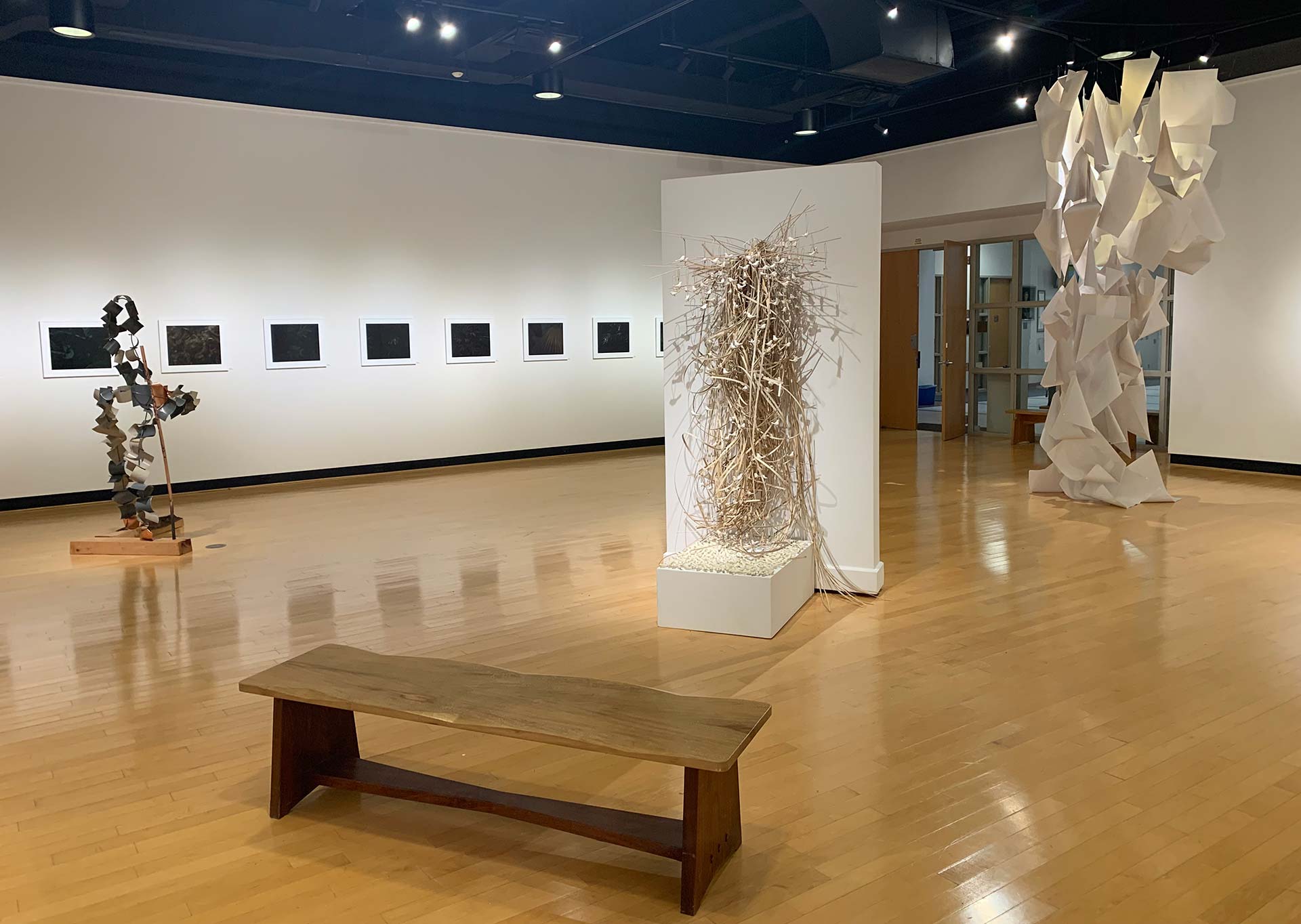 close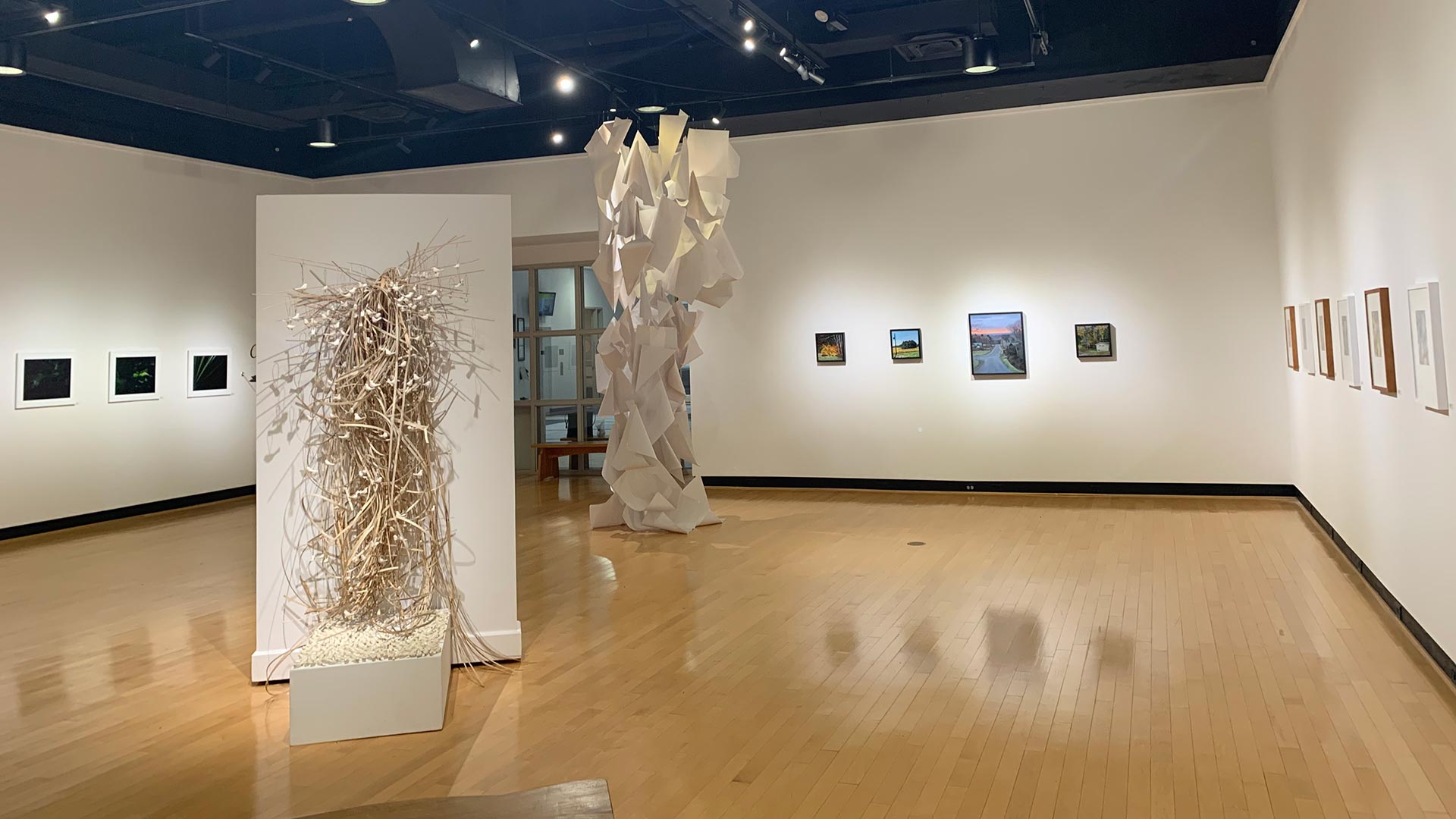 close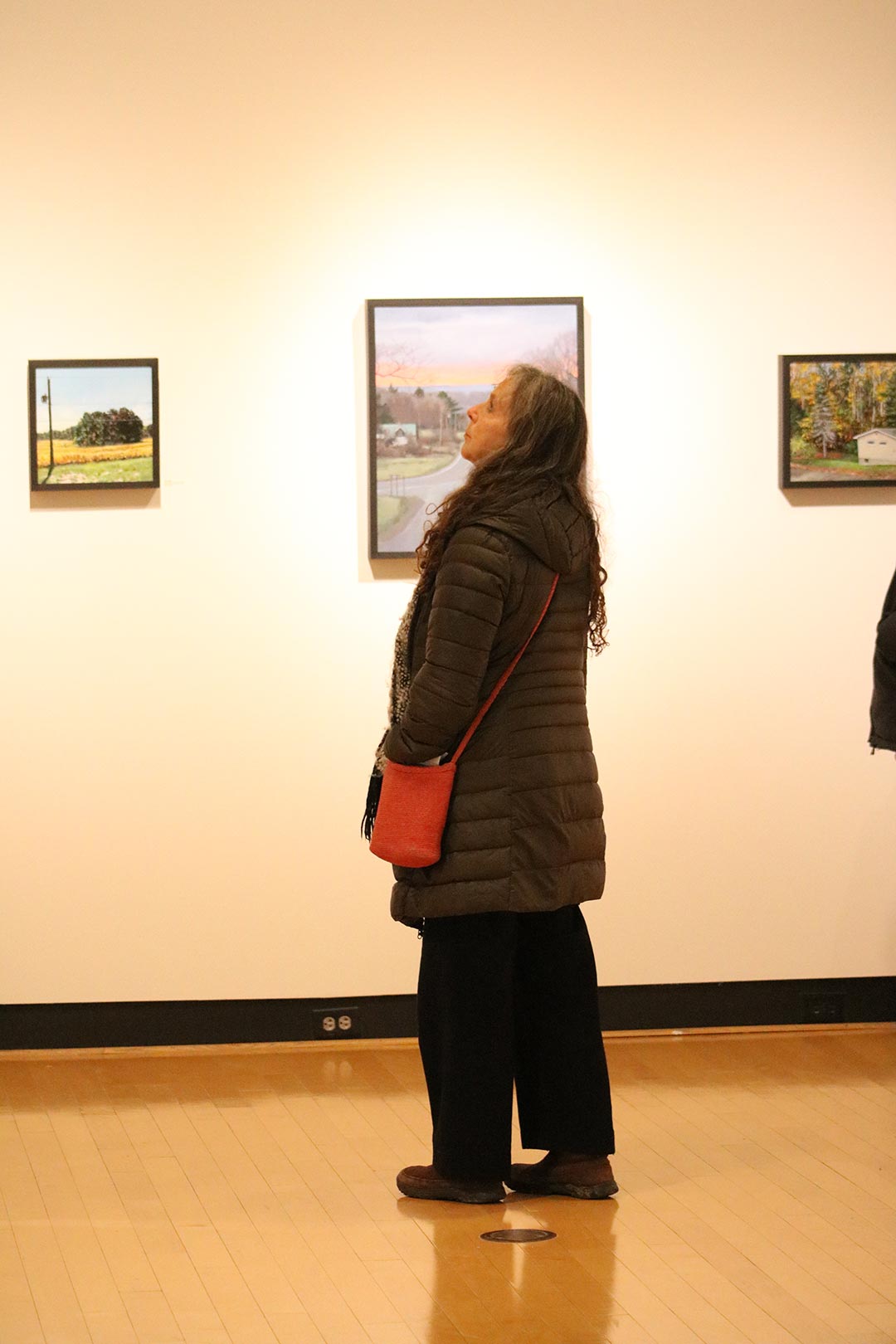 close
close
close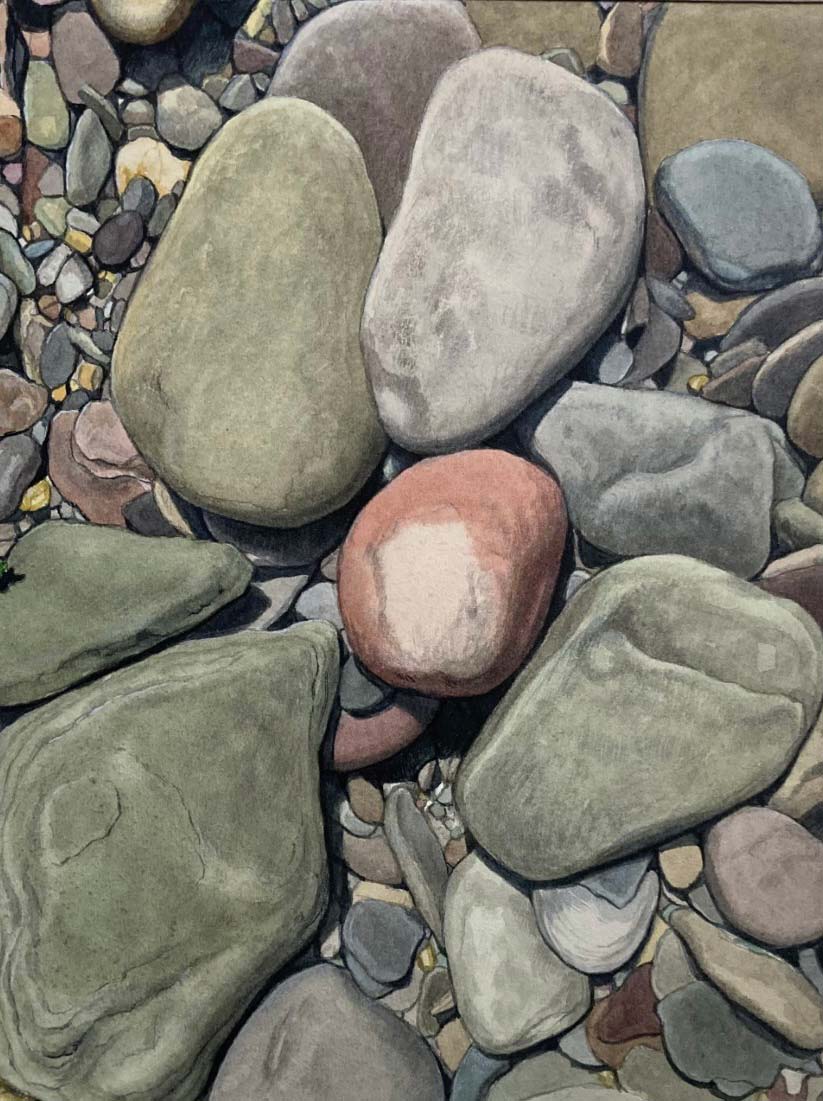 close
---
Previous 2022 Exhibits
October 28 - December 15, 2022
September 2 - October 9, 2022
History of Ortlip Gallery
The Ortlip Gallery is a tribute to the Ortlip family and their contributions to Houghton University.
H. Willard Ortlip began art studies in 1902 at The Pennsylvania Academy of Fine Arts in Philadelphia under the tutelage of William Merritt Chase, Sargeant Kendall, Hugh Breckenridge and Henry McCarter (his uncle). He was awarded two Cresson scholarships which enabled him to study abroad. In 1910, he married art student Aimee Eschner, and together they set up a studio in Philadelphia's Independence Square. Willard earned a reputation as a society portrait painter. In addition, he painted for Collier's magazine, The Literary Digest, and The Christian Herald. In his New York City studio, he furthered free-lance work in advertising.
Aimee E. Ortlip, also a student at the Pennsylvania Academy of Fine Arts, was awarded a Cresson scholarship for study in Europe in 1909. While raising their seven children she assisted her husband and built her own reputation as a still-life and landscape painter. Her work has been exhibited in New York City and Philadelphia and is held in private collections throughout the United States.
Their two daughters, Aileen Ortlip Shea and Marjorie Ortlip Stockin, former art faculty members, initiated the Art Department in the 1930s and helped to establish the art major at Houghton University. Aileen, an early winner of a Pulitzer award for art, received commissions to paint portraits and Marjorie, who taught at the college for forty years, painted landscapes and floral still-lifes.
In 1947, in retirement, Willard and Aimee began teaching at Houghton University, contributing to the building of an art department.
Images left to right.
H. Willard Ortlip teaching a studio painting class at Houghton College
Aileen Ortlip Shea freshly back from Europe after winning the Pulitzer Prize Student Scholarship in 1935
H. Willard and Aimee Ortlip demonstrating portraiture at Houghton College
Art classes at Houghton (2)
Marjorie Ortlip Stockin (first adult from the right side of photo) who taught for decades in Houghton College's Art Department
close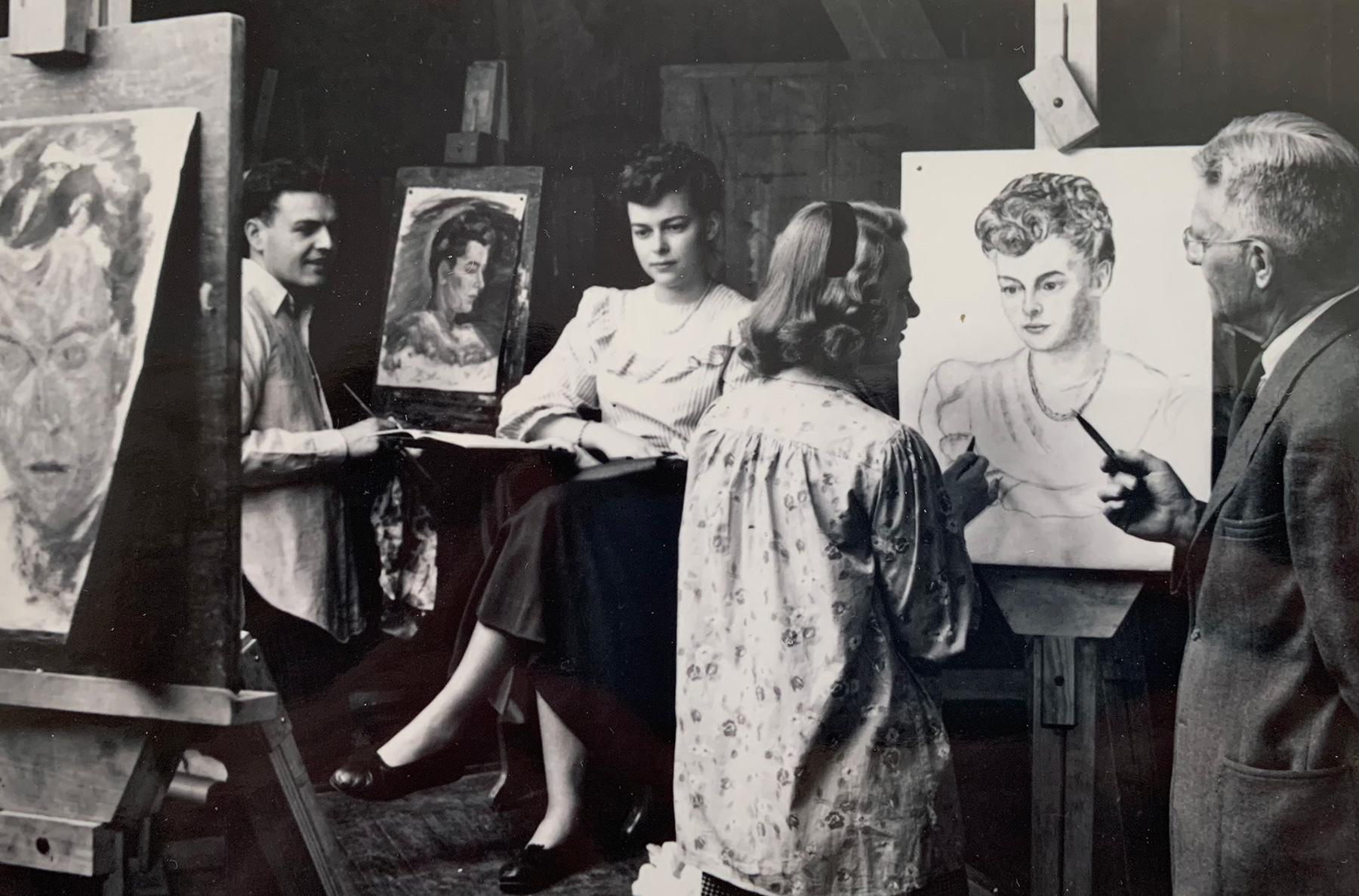 close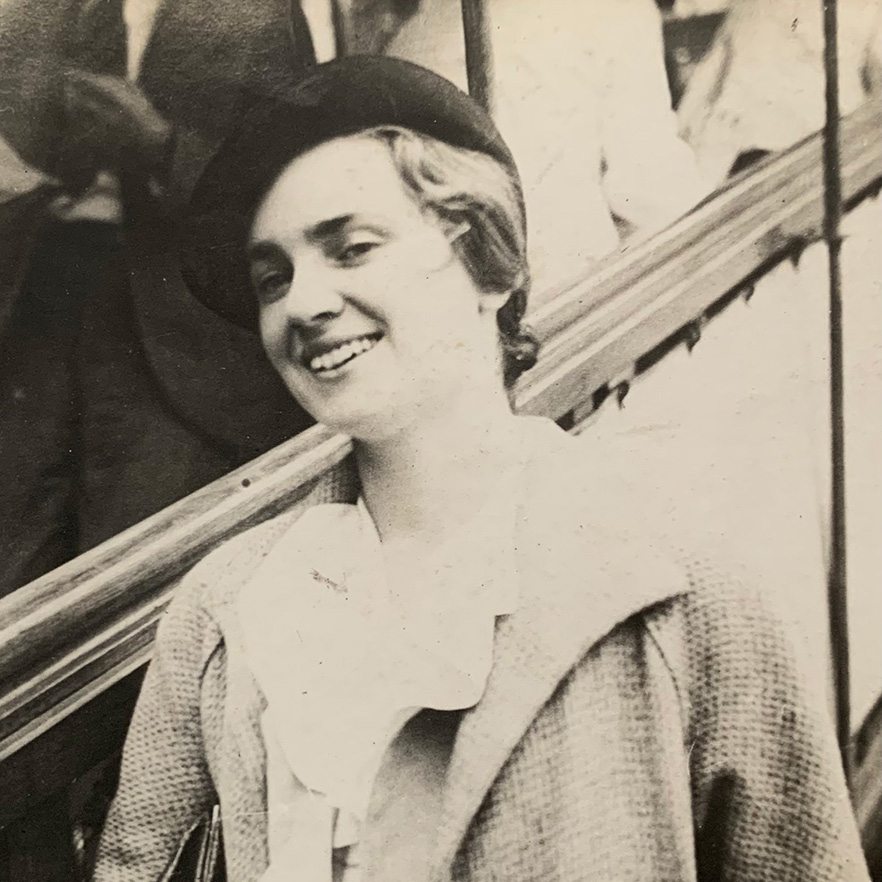 close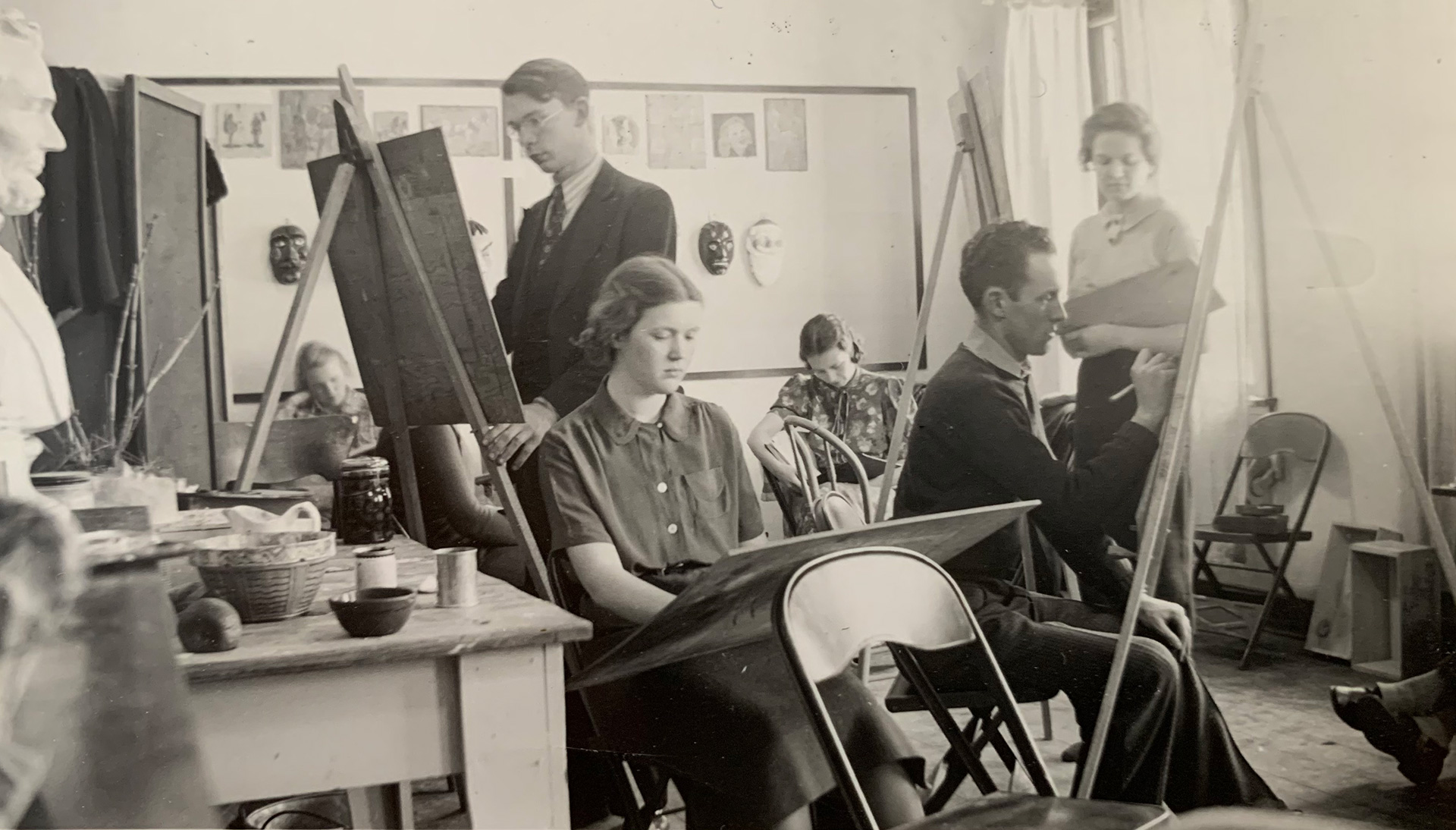 close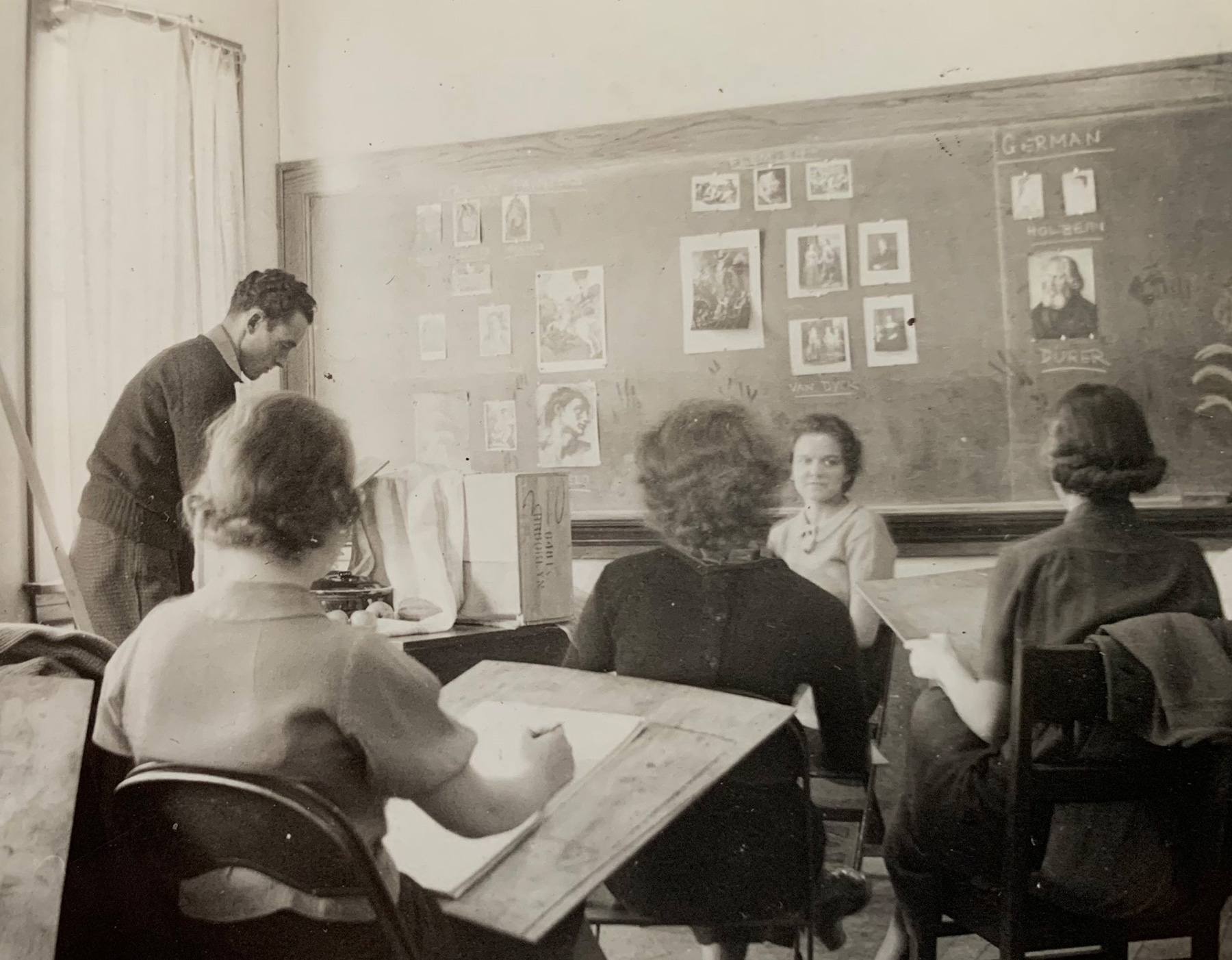 close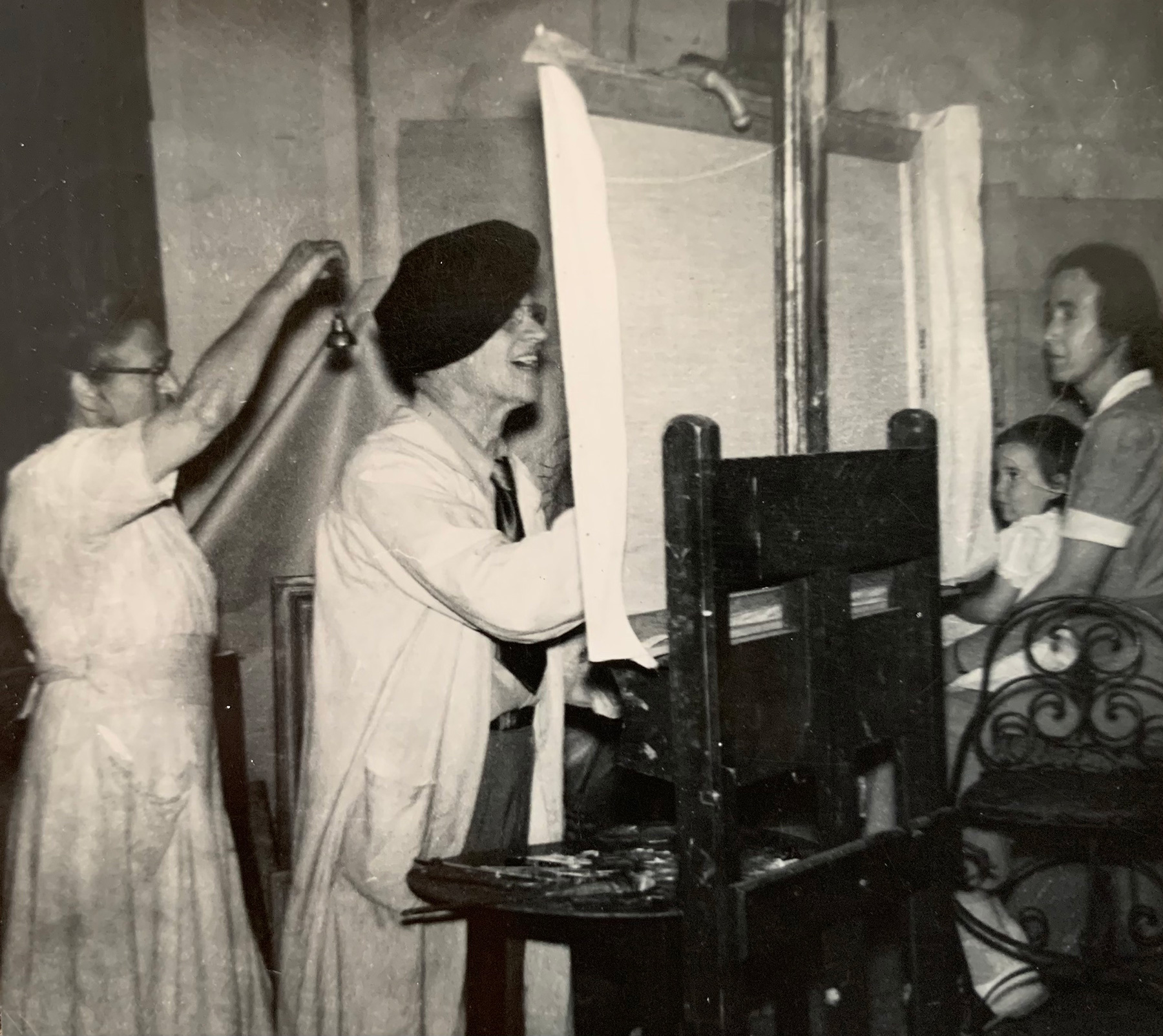 close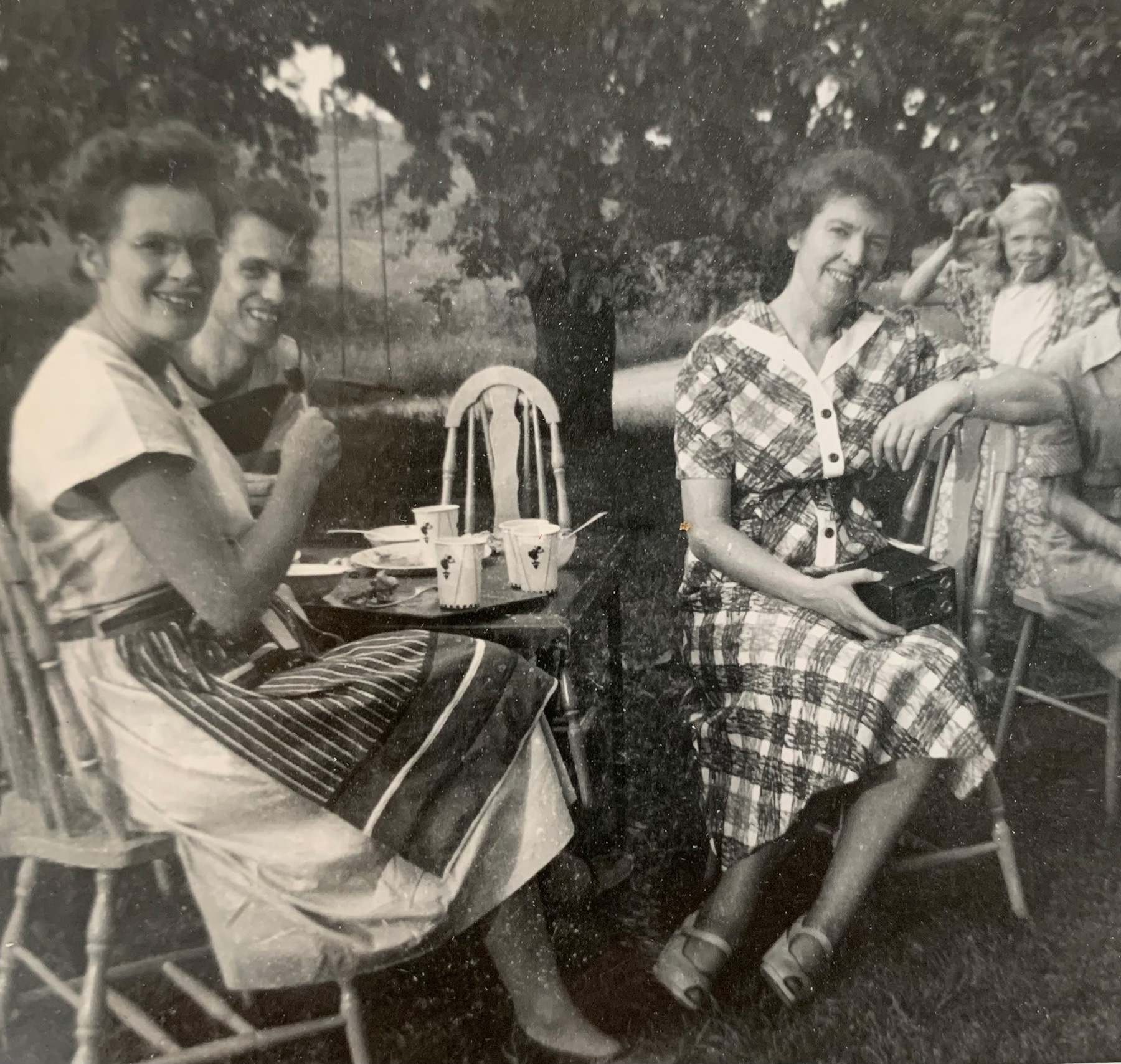 Hours
The Gallery is open from 9 a.m. to 6 p.m. daily, Monday through Saturday.
Gallery Specs
128′ of running wall space
Additional 48′ on 4′ x 8′
13′ floor-to-ceiling height
9′ door height
1,440 sq ft of floor space (approximately 41′ x 36′)
Direct access loading from the outside
24-hour security cameras
Located in the Center for the Arts, first floor
Wood floors
Movable track lighting
Inset baseboard with multiple electrical outlets and four computer jacks
A variety of pedestals available
Diagram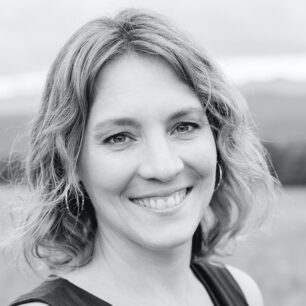 Contact Information
Please direct all inquiries to:
Linda Knapp
Ortlip Art Gallery
Houghton University
One Willard Avenue
Houghton, New York 14744