The Ortlip Gallery is an all-purpose exhibition space in the Center for the Arts at Houghton University.
Named for H. Willard and Aimee Ortlip and their family, some of whom were previous art faculty members, the gallery serves current students, faculty and visiting artists.
The exhibit program of the Ortlip Art Gallery presents a diverse range of innovative exhibitions and educational programs offering insights into the work of established and emerging regional, national, and international artists and designers. As a cultural leader, the Ortlip Art Gallery provides a forum for exploring contemporary art and ideas enriching the artistic and intellectual climate of the college, the greater Houghton community, Allegany County, and beyond.
The Ortlip Gallery has a mission of furthering the educational goals of Houghton University, preparing students interested in art studies for future careers by providing a professional gallery and exhibit venue for college work study, stimulating conversation with visual complements to ideas crucial to our lives, and enriching every community member possible in the under-served areas that Houghton comes into contact with. The exhibitions provide opportunities for visual research, objective thinking into areas of culture, philosophy, place, gender, ethnicity and faith.
Coming Soon!
By David Roberts RA
On display October 28th-December 15th, 9:00 a.m.-6:00 p.m. Monday-Saturday
Opening Reception October 28th 6:30-8:00 p.m. with Gallery Talk at 7:00 p.m.
Read News Story
Previous Exhibit - "Territory," Nick Blosser
The exhibition "Territory" by artist Nick Blosser's was on display September 2nd through October 9th in the Ortlip Gallery at Houghton University.  To celebrate the show's opening 75 guests attended a reception on October 28th from 6:00-8:00 p.m. in the Center for the Arts' atrium.  Professor Ted Murphy introduced Blosser after which the artist gave a brief gallery talk, mostly answering questions from guests in the audience.  The works on display featured two types of media: egg tempera and watercolor paintings.  Numerous guests over the past several weeks—including those from Houghton University and Houghton Academy art classes—spoke of their appreciation for Blosser's thoughtful perspective and unique abilities.
Blosser received both his Bachelor and Master of Fine Arts degrees from The Ohio State University and went on to teach Art at Milligan College in Johnson City, Tennessee from 1991-2021.  He has exhibited extensively throughout the country from New York City to Portland. In 1985 he received the prestigious Rome Prize and was selected as a Fellow of the American Academy in Rome. He has received multiple fellowships and endowments including the 1991-92 National Endowment for the Arts Individual Fellowship.  He is represented by PDX Contemporary Art Gallery in Portland, Oregon.
To fully appreciate Blosser's works one must suspend realism and view them as abstract.  Blosser removes layers of what the literalist perceives, distilling his subject to the raw, bare essence.  Somehow, by this stripping process, he draws out a far deeper beauty that many of us are prone to overlook.  Blosser writes, "Each painting could be a new experience because I was getting my ideas from a source that provided ever replenishing motifs – nature. And, I could still use my love of form, shape and color and their abstract possibilities, but wed them with stuff from the natural world that many people encounter on an everyday basis but take for granted. From that time forward every new painting became a unique experience, and I've never become bored with painting nature as a starting point."
Richard Cummings writes in Ruminate Magazine that part of Blosser's artistic brilliance is his ability to make his subject matter something that we all can relate to and feel a sense of familiarity with.  Cummings elaborates, "Far from a sentimental experience of nature, Blosser peers more deeply, seeing beyond the outward forms, allowing us a glimpse of the spiritual essences of the rolling hills and countryside. The trees, the bushes and even the hills are filled with presence and beauty. Though his subject is northeast Tennessee, the world that Blosser reveals in his egg tempera and watercolor landscapes describe the subliminal mystery of every landscape. His work points to the "more" of existence and rejects the "only" of the superficial."
Blosser's exhibit was made possible with funding from the Jean and Ben Frank Moss Endowment.
close
close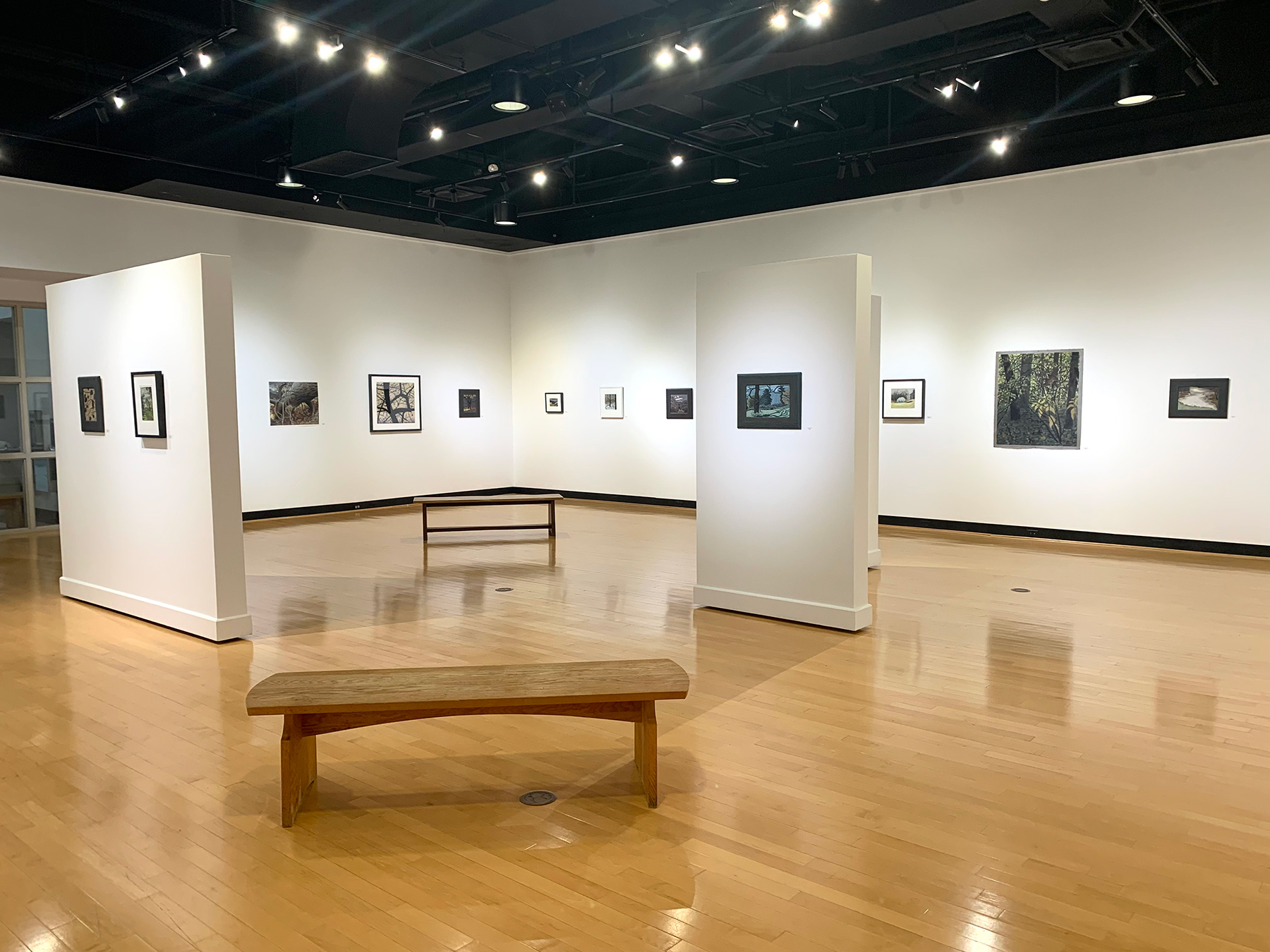 close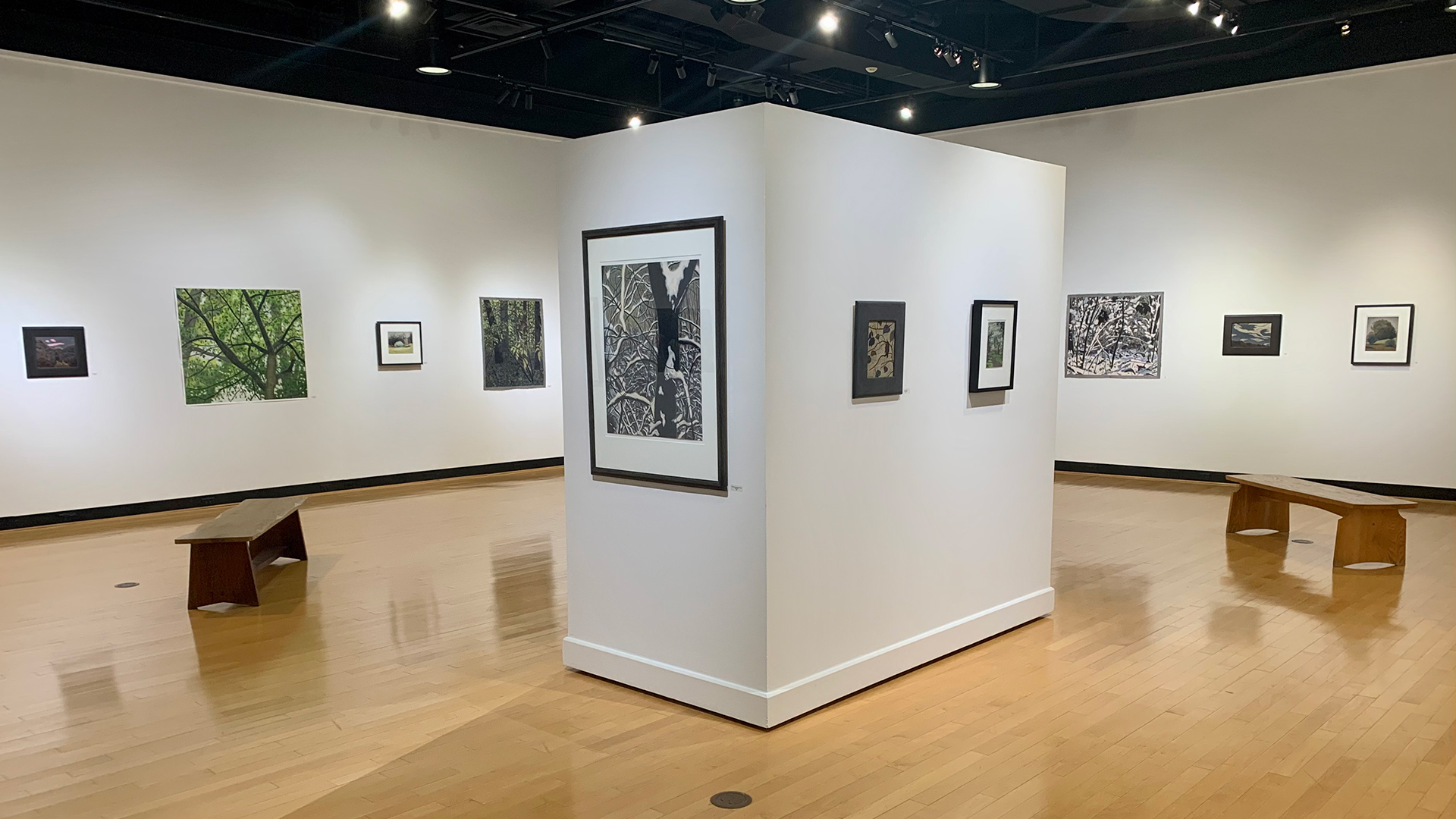 close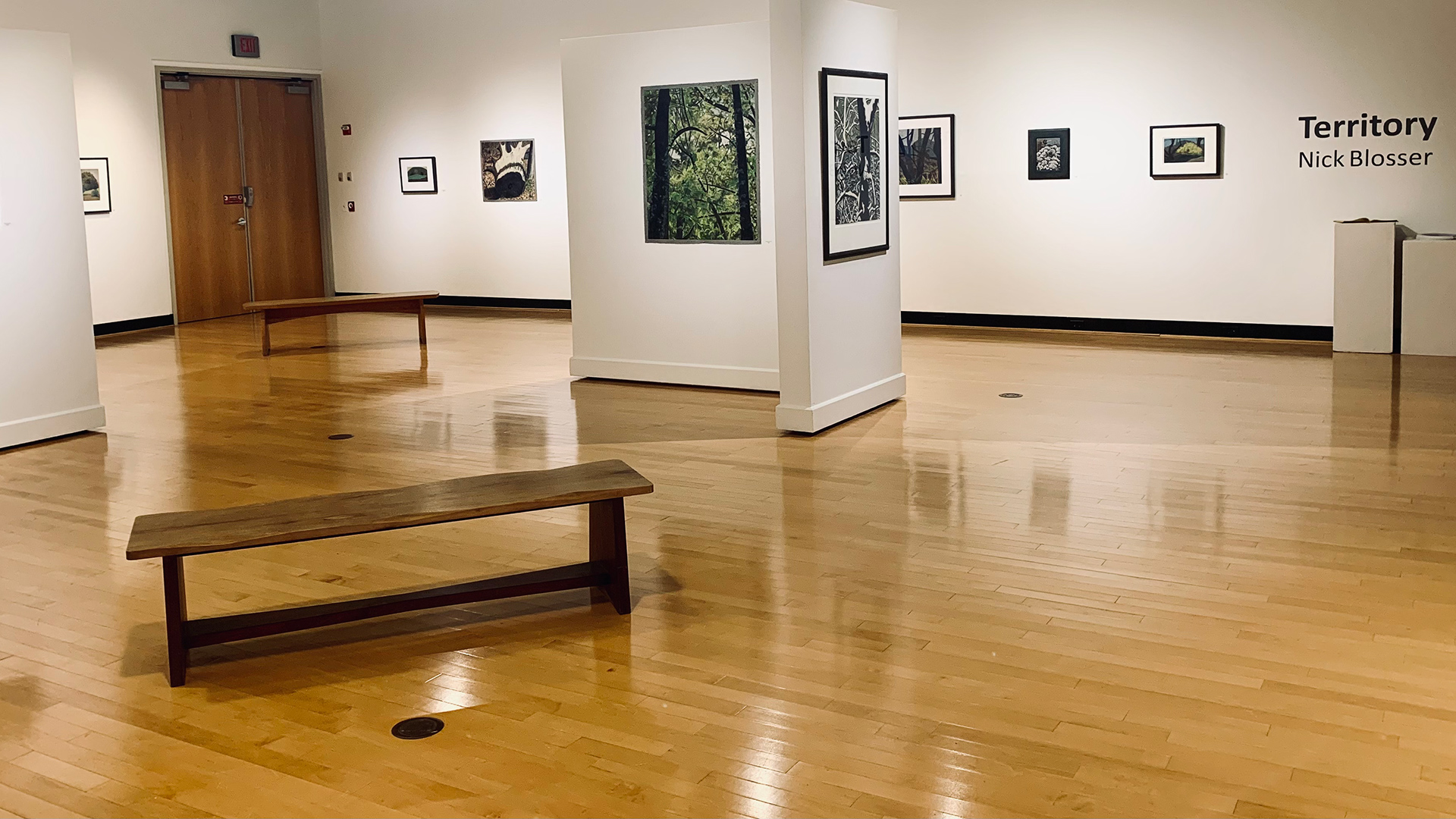 close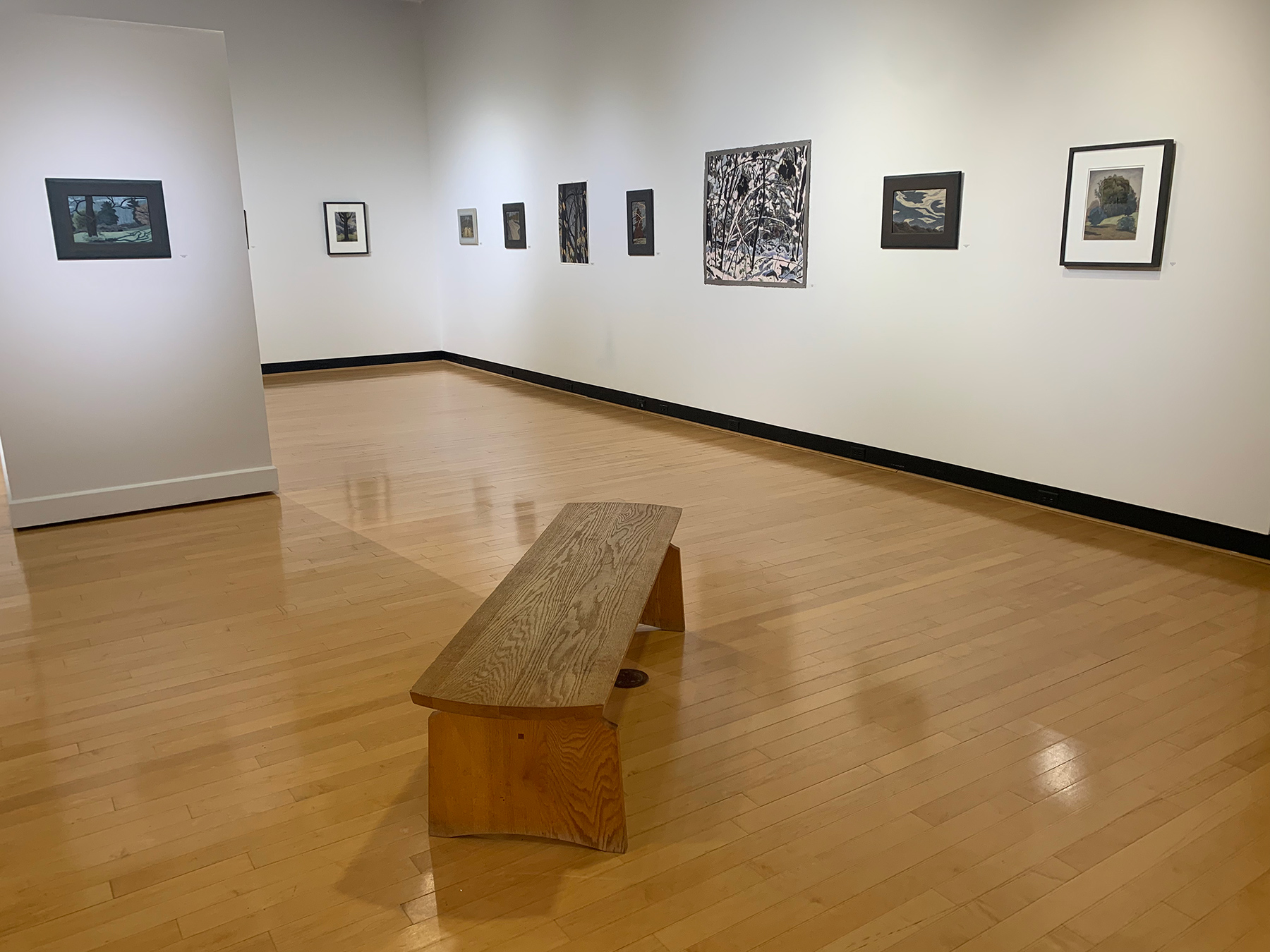 close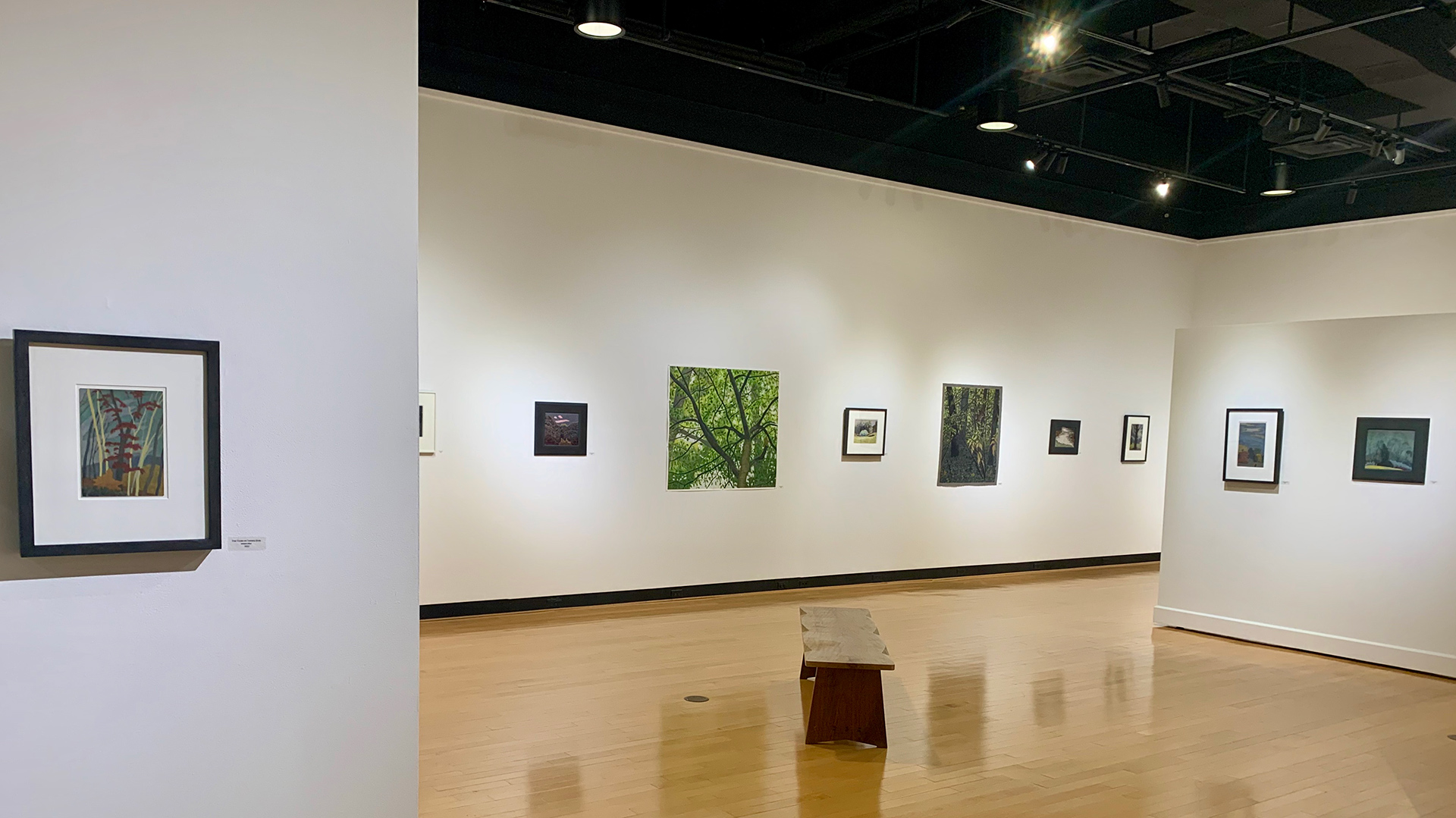 close
close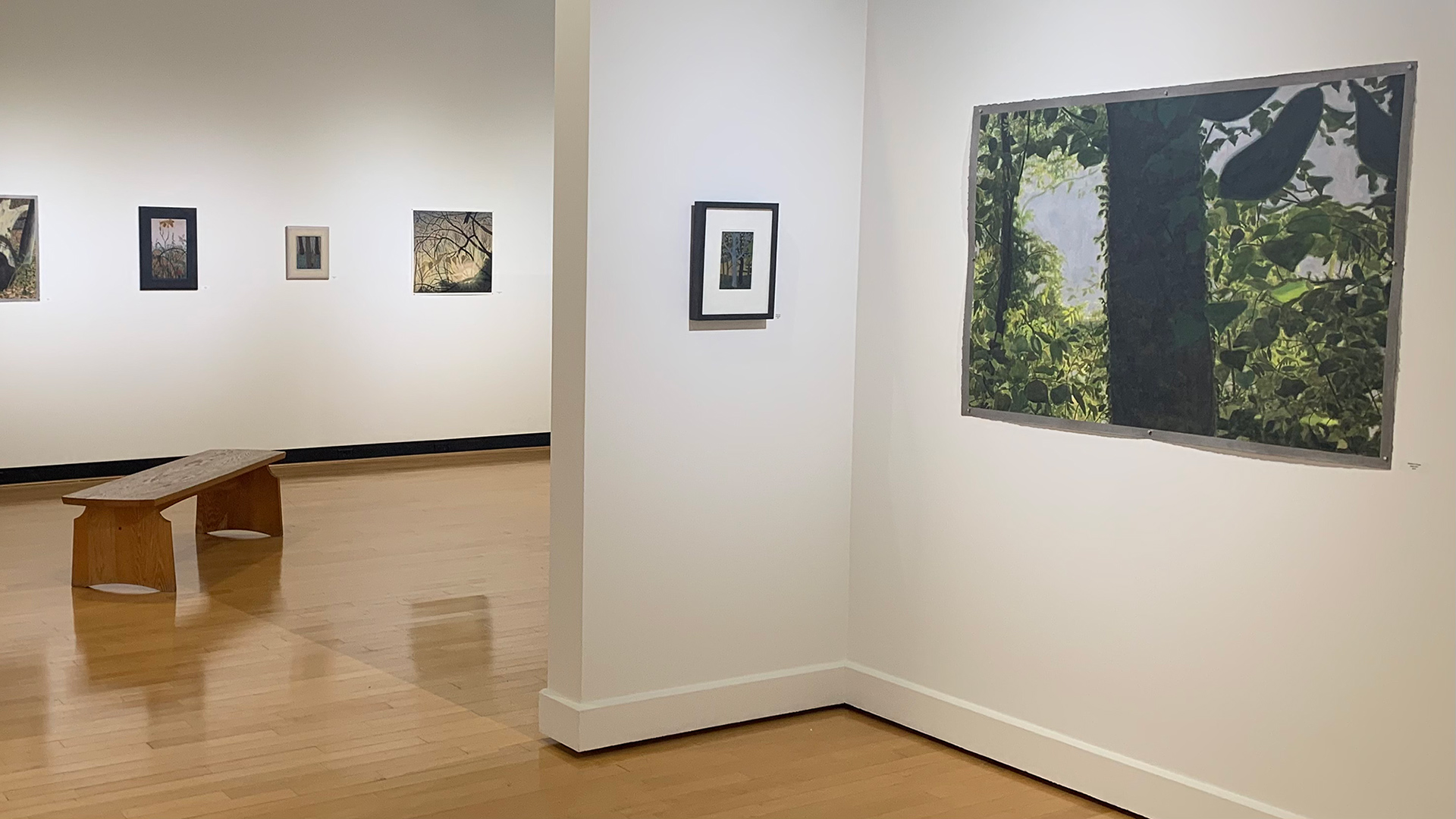 History of Ortlip Gallery
The Ortlip Gallery is a tribute to the Ortlip family and their contributions to Houghton University.
Aimee E. Ortlip, also a student at the Pennsylvania Academy of Fine Arts, was awarded a Cresson scholarship for study in Europe in 1909. While raising their seven children she assisted her husband and built her own reputation as a still-life and landscape painter. Her work has been exhibited in New York City and Philadelphia and is held in private collections throughout the United States.
Their two daughters, Aileen Ortlip Shea and Marjorie Ortlip Stockin, former art faculty members, initiated the Art Department in the 1930s and helped to establish the art major at Houghton University. Aileen, an early winner of a Pulitzer award for art, received commissions to paint portraits and Marjorie, who taught at the college for forty years, painted landscapes and floral still-lifes.
H. Willard Ortlip began art studies in 1902 at The Pennsylvania Academy of Fine Arts in Philadelphia under the tutelage of William Merritt Chase, Sargeant Kendall, Hugh Breckenridge and Henry McCarter (his uncle). He was awarded two Cresson scholarships which enabled him to study abroad. In 1910, he married art student Aimee Eschner, and together they set up a studio in Philadelphia's Independence Square. Willard earned a reputation as a society portrait painter. In addition, he painted for Collier's magazine, The Literary Digest, and The Christian Herald. In his New York City studio, he furthered free-lance work in advertising.
In 1947, in retirement, Willard and Aimee began teaching at Houghton University, contributing to the building of an art department.
Images left to right.
H. Willard Ortlip teaching a studio painting class at Houghton College
Aileen Ortlip Shea freshly back from Europe after winning the Pulitzer Prize Student Scholarship in 1935
H. Willard and Aimee Ortlip demonstrating portraiture at Houghton College
Art classes at Houghton (2)
Marjorie Ortlip Stockin (first adult from the right side of photo) who taught for decades in Houghton College's Art Department
close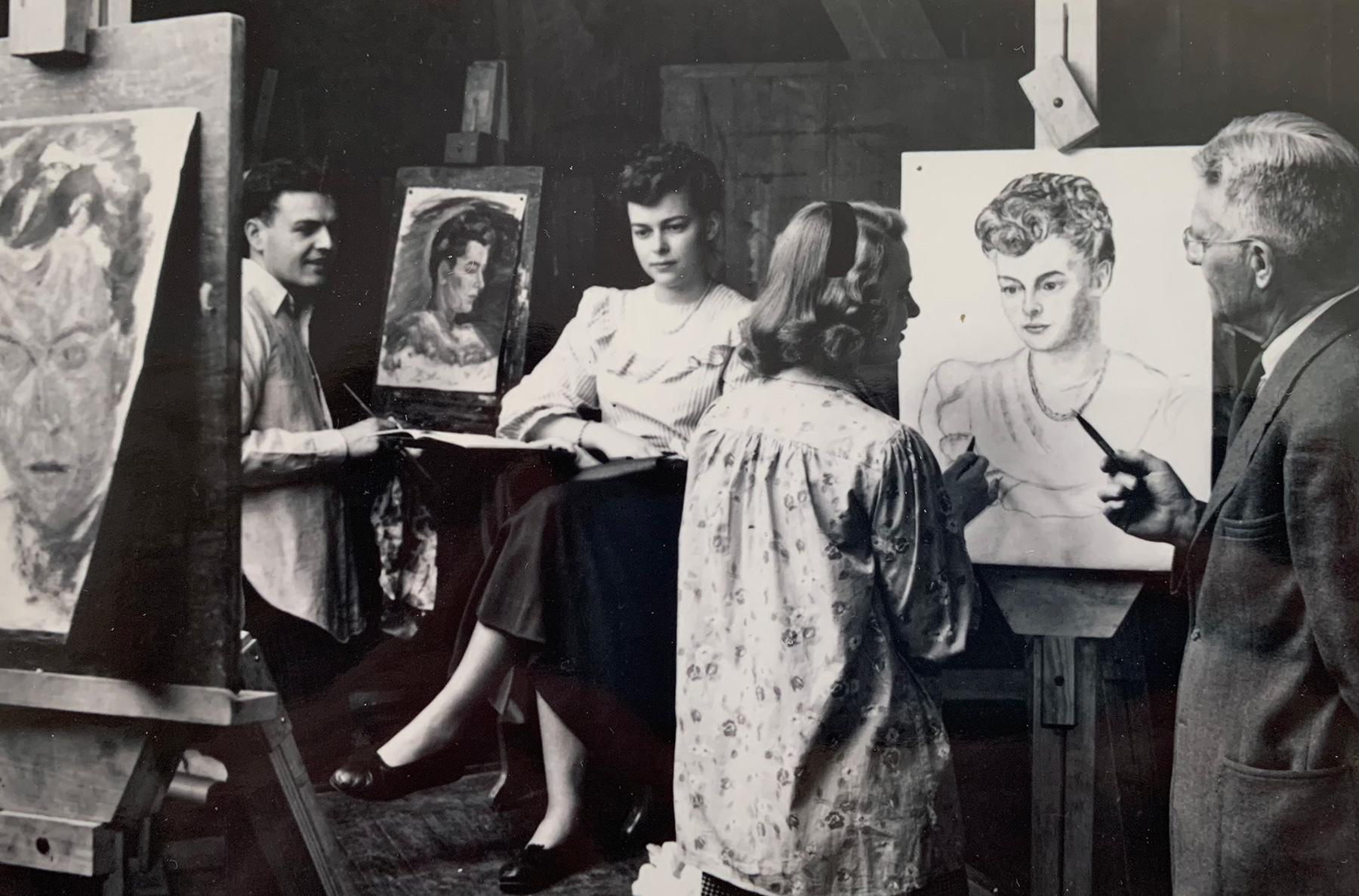 close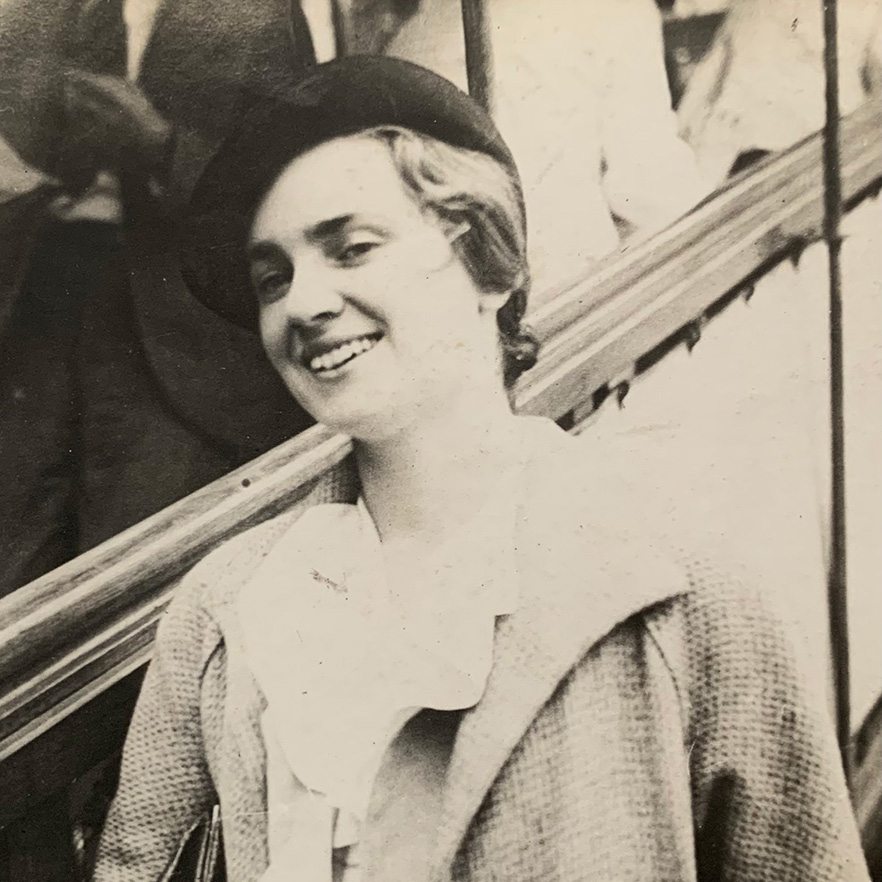 close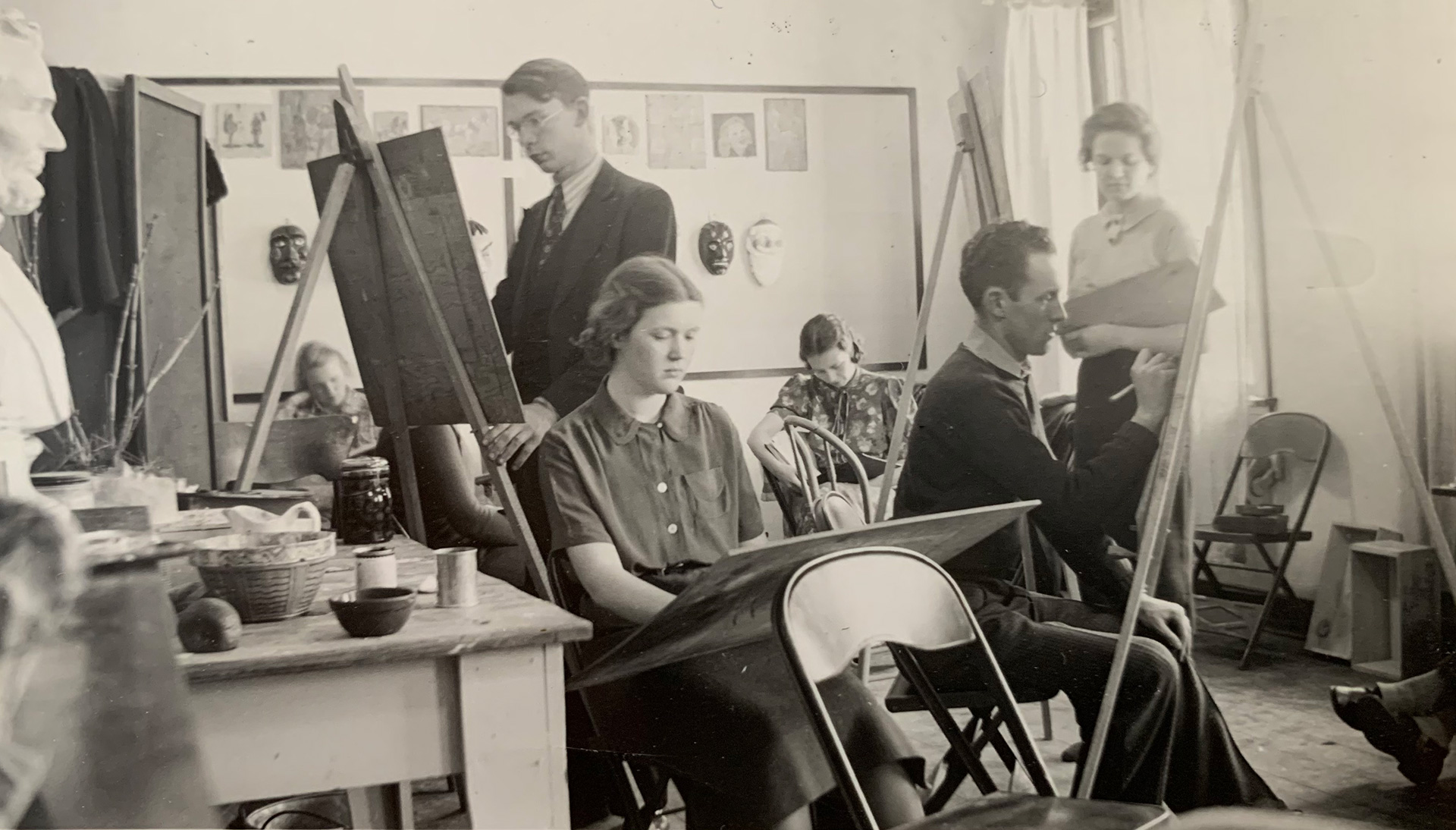 close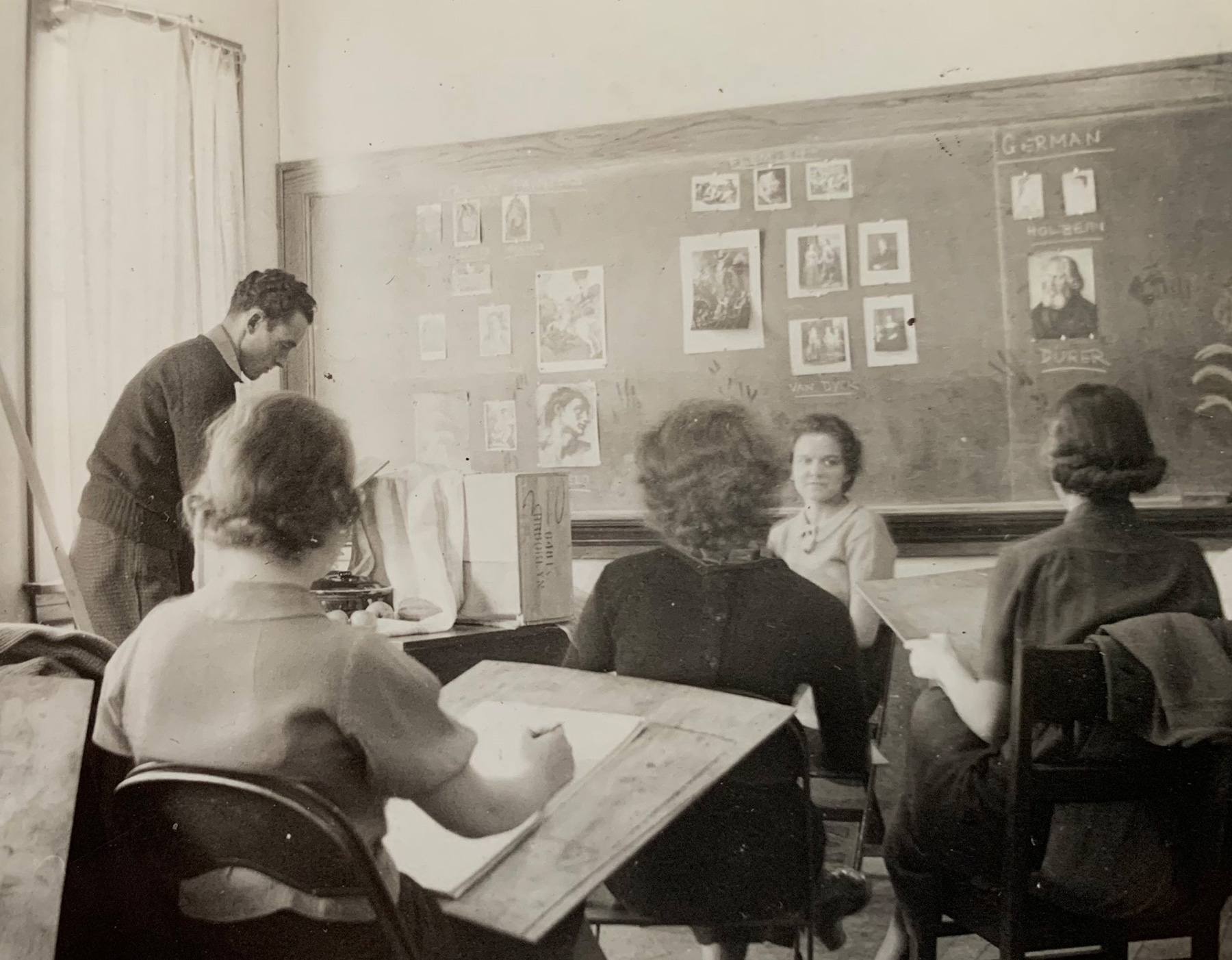 close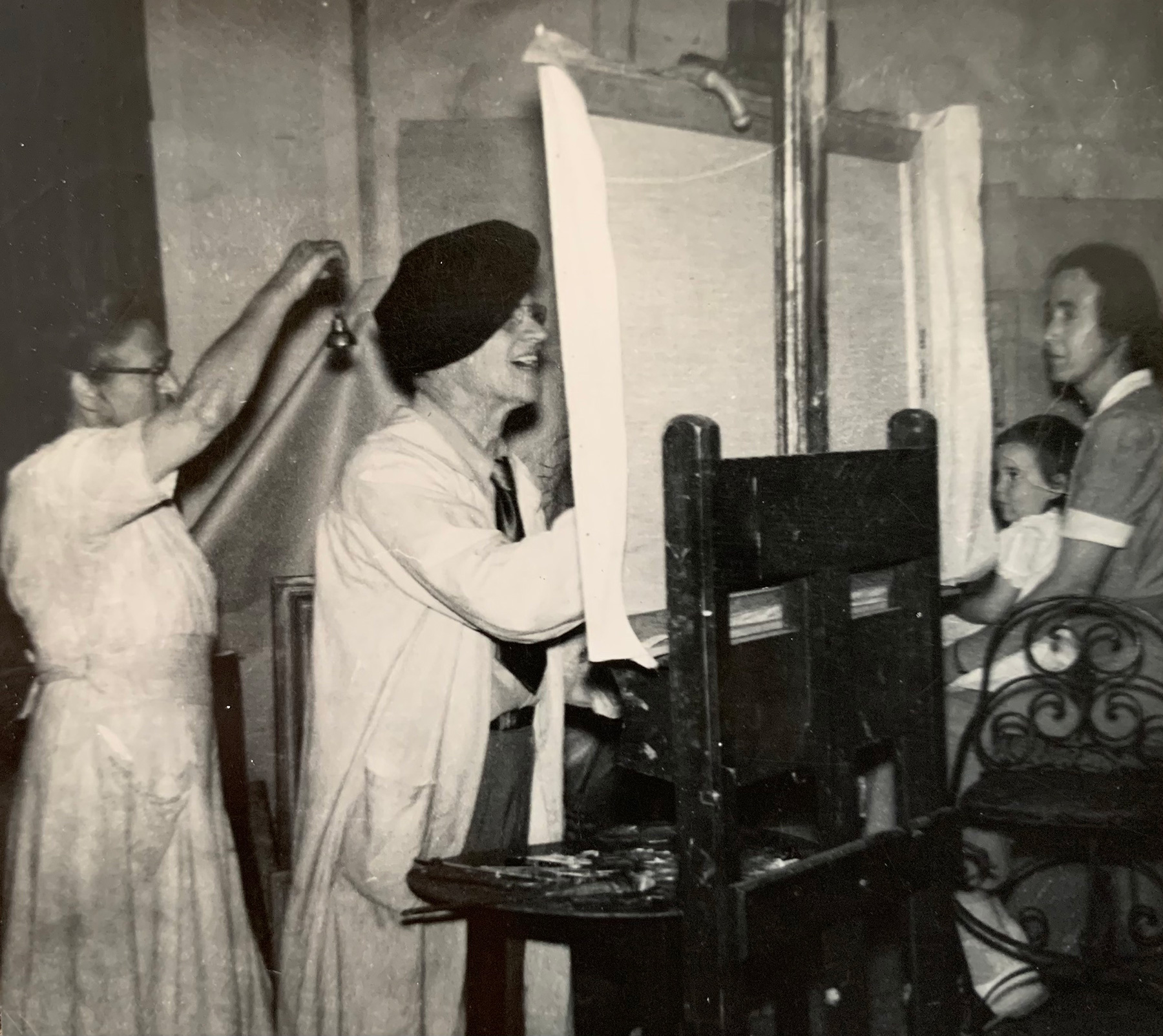 close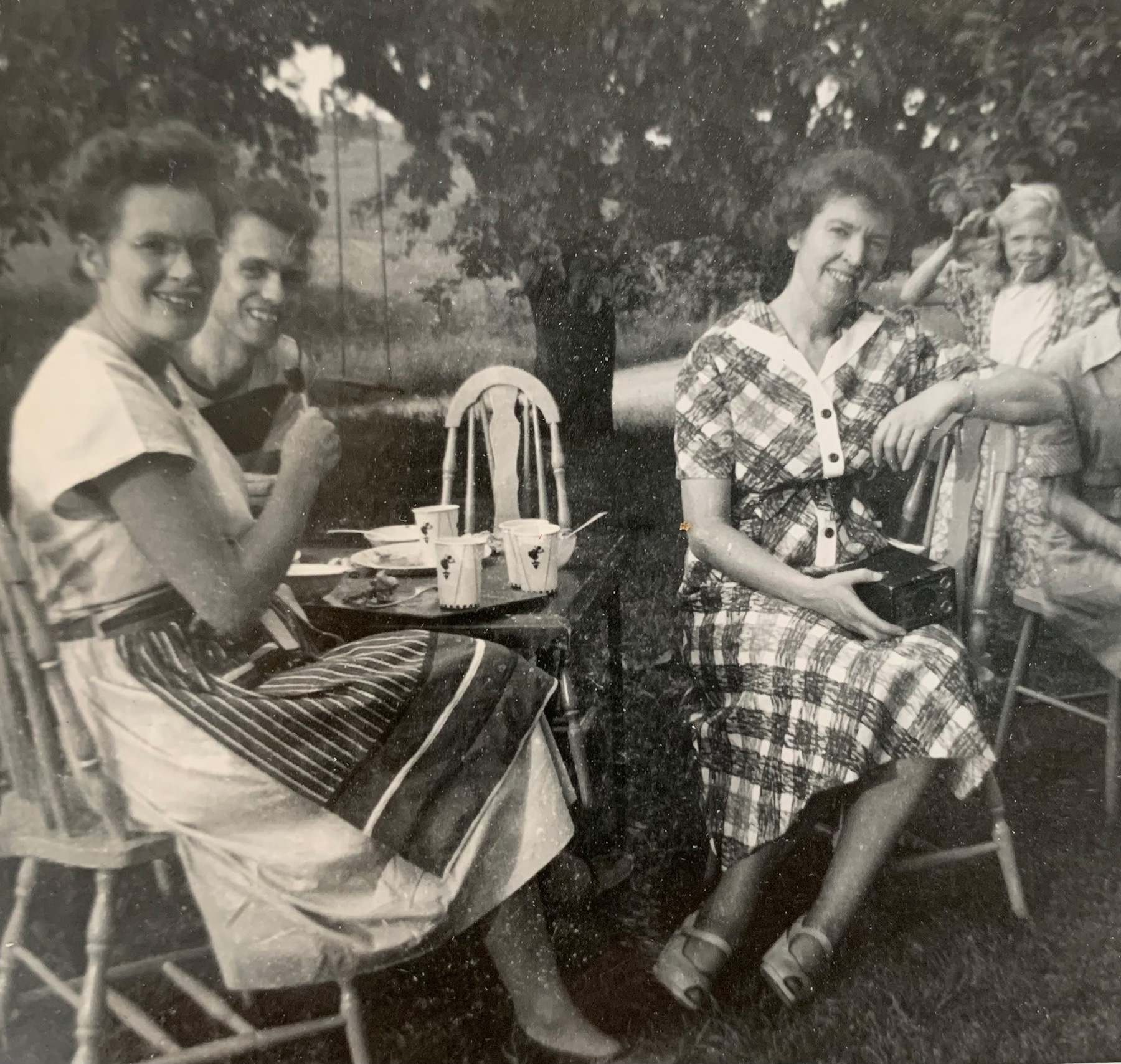 Hours
The Gallery is open from 9 a.m. to 6 p.m. daily, Monday through Saturday.
Gallery Specs
128′ of running wall space
Additional 48′ on 4′ x 8′
13′ floor-to-ceiling height
9′ door height
1,440 sq ft of floor space (approximately 41′ x 36′)
Direct access loading from the outside
24-hour security cameras
Located in the Center for the Arts, first floor
Wood floors
Movable track lighting
Inset baseboard with multiple electrical outlets and four computer jacks
A variety of pedestals available
Diagram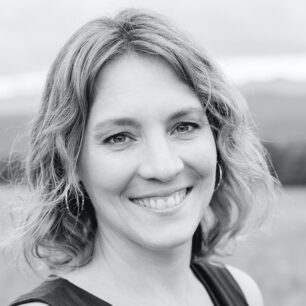 Contact Information
Please direct all inquiries to:
Linda Knapp
Ortlip Art Gallery
Houghton University
One Willard Avenue
Houghton, New York 14744