Transformative Learning
At Houghton, we believe in providing you with opportunities to take what you are learning in the classroom and apply it in real time to solve real-world problems – readying you for your future career and vocation.
Experiential learning opportunities are built into the curriculum of every academic program at Houghton, and can include hands-on courses, research experiences, study abroad programs, internships and more.
My research experience has been exceptional in a number of ways … very few people receive the opportunity to work on such cutting-edge research at the undergraduate level, with experienced collaborators linked to major research facilities.

Micah Coats '18
`My semester in London, England was not only an exciting experience – it forced me to step out of my comfort zone and opened my eyes to the wider world around me, and how God is at work beyond the scope of my own little world.`

Cana Roth '09
At Houghton, students are always encouraged to take their education beyond the classroom. … During my junior year, I was fortunate to have an internship on Capitol Hill where I got hands-on political experience, giving me the chance to learn skills that I now use on a daily basis in my career.

Michael Danylak '09
Live in Rwanda, Africa for a semester and learn about community development and reconciliation in the wake of the 1993 genocide. Experience Thailand for a semester in southeast Asia and learn about social justice issues, such as human trafficking. Take a three- three-week class abroad in Central America, South America, or Europe.
Explore Off-Campus Studies
Houghton students apply their academic learning to real-world work settings through internships in local and global settings. These experiences allow students to explore career interests and build their professional network, sometimes resulting in jobs immediately following graduation.
Learn more about internships
Through collaborative research opportunities, students address the deep needs and issues of the world through firsthand, transformative experiences. Guided by faculty mentors, students are actively involved in the entire research process – from defining the problem, developing solutions, and even presenting their findings at regional and national conferences.
Explore the Shannon Summer Research Institute
Recent Internship Opportunities
A sampling of internships from Summer 2022 through Spring 2023.
Aurora Veterinary Clinic
Belfast Central School District
Calvary Church
Camp Bayouca
CMERA
Compass Ministries
Cuba Patriot
Day Seven Ministries
Deloitte
Fillmore PowerHouse
GetFit Alleghany
Hartford Healthcare
Houghton Wesleyan Church
Huron Forest Camp Cedar Ridge
Kentwood Community Church
Lippert Components
Spruce Elementary School
StableStrides
Tiffany and Design
Ultimate Power Company, LLC
Victory Highway Wesleyan Church
Vince Wagner
Wood Family Wellness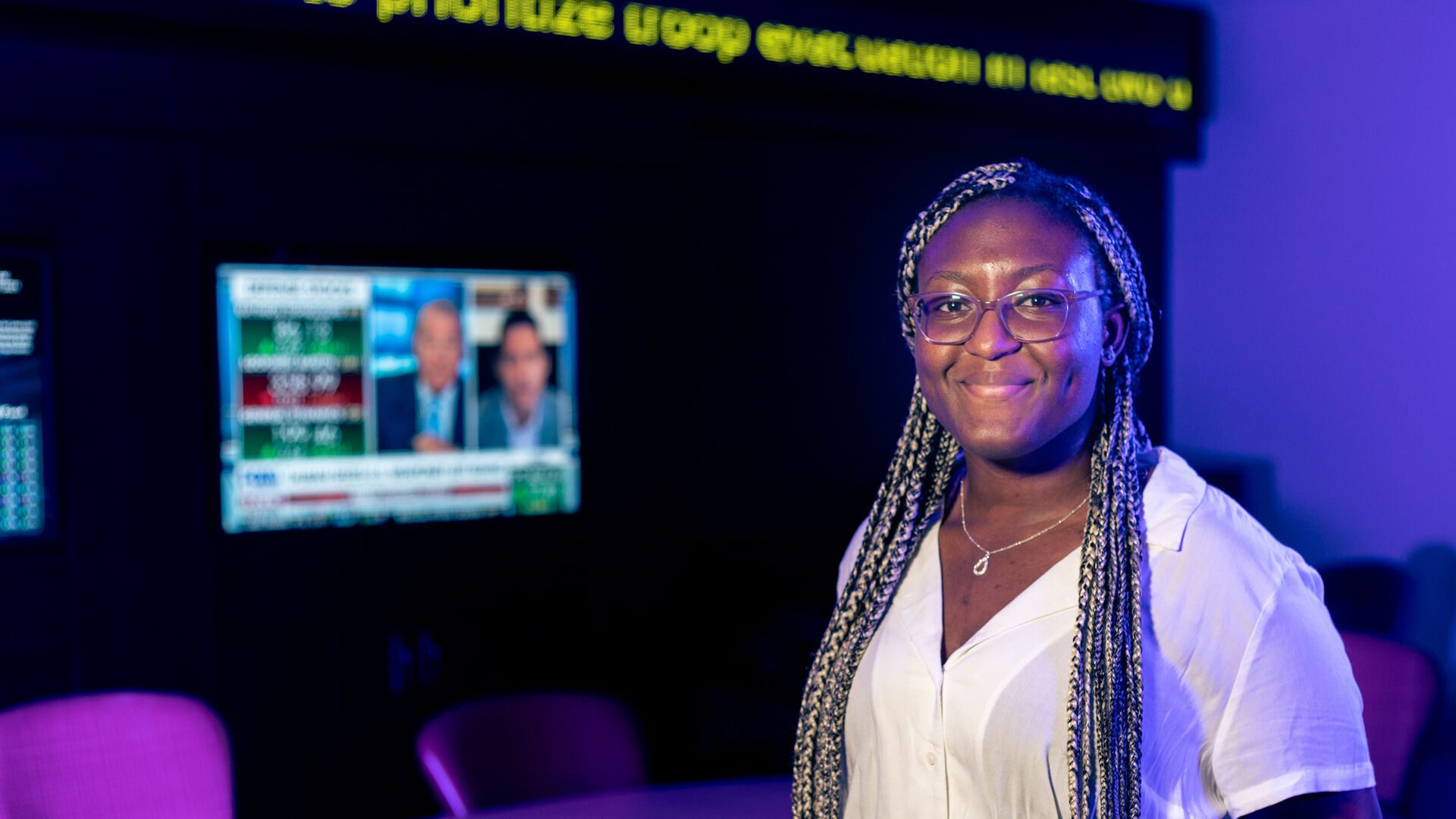 An Internship Lays a Path for the Future
Ella Osuzoka leapt at an opportunity to work for Deloitte after KPMG (Klynveld Peat Marwick Goerdeler) came to one of her Houghton classes. KPMG and Deloitte are two of the "Big Four" accounting firms that spread their services to over 150 countries worldwide.
Learn How Houghton Had An Impact On Her Work
Hands-on Learning For All Interests
See what students have achieved while still at Houghton.